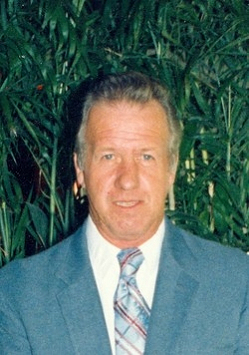 Ralph Leon Royer 72 of Newburg, MD died on March 3, 2013 at Civista Medical Center in LaPlata, MD. He was born on April 19, 1940 in Maryland to the late Ralph W. and Beatrice Royer.

He is survived by his loving wife Sharon E. Royer and his daughter Sharoline R. Royer. He is also survived by Nephews Richard Bond and little Richie Bond. His daughter Sharoline was his pride and joy.

He is a member of Holy Ghost Church in Issue, MD. He was in the U.S. Navy from October 26, 1957 to March 31, 1961 and then worked as a drywall finisher. He enjoyed playing guitar, NASCAR, his trucks, bowling and loved music. He was also known for having a great sense of humor.

The family will receive friends on Thursday March 14, 2013 from 10 to 11 AM at the Holy Ghost Church Issue, MD. Followed by a Mass of Christian Burial at 11 AM. Interment will be private. Pallbearers will be Richard Bond, Tim Owens, Mark Flesher, Richard Grover, Tyler Copsey and Eddie Zuras.

Memorial contributions may be made to the ALS Association, 7507 Standish Pl., Rockville, MD 20855.

Arrangements provided by Brinsfield Funeral Home.