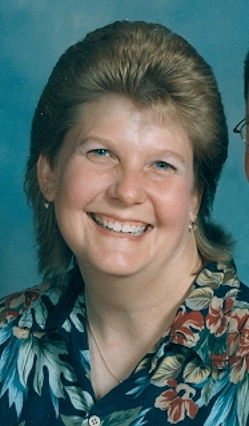 Kristin Ruth Beavers, age 47, of Huntingtown, MD passed away March 5, 2013 at her home. She was born July 8, 1965 in Milton, Florida to William T. Boyd III and Patricia Carter Boyd. Growing up in a military family Kris lived in Japan, California, Louisiana, Hawaii, Maine and Virginia.

Kris met Joseph Patrick Beavers in Virginia and she and Pat were married in Upper Marlboro, MD on November 3, 1989. They have resided in Calvert County since their marriage and in Huntingtown since 2001.

She was a substitute teacher and later a teacher's aide at Beach Elementary School for thirteen years.

Kris was a member of Grace Brethren Church and a former member of Beach Elementary School PTA. She enjoyed gardening, fishing and animals, especially horses. She was fond of spending time with her family, and enjoyed accompanying Pat in showing "Big Red," a 1979 Ford F250 truck.

Kris was preceded in death by her mother, and is survived by her husband Pat, daughter Amanda Kristin and son Joseph Patrick "Joe" Beavers III, all of Huntingtown; her father and step-mother William T. III and Dianne Boyd of Leesburg, VA; an aunt Janice Boyd of Dallas TX; her mother-in-law and father-in-law, Sharon and Joseph Patrick Beavers of Sunderland; a brother and sister-in- law Matt and Kelly Beavers and their family of Huntington; and sister-in-law Lisa Beavers of Sunderland and brother-in-law Johnny Beavers and family of Sunderland.

Arrangements provided by Rausch Funeral Home.