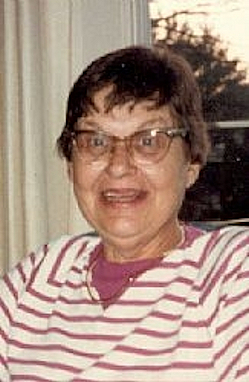 Janice E. Hendricks (age 83) of La Plata, MD passed away peacefully on Sunday, February 3, 2013 at her residence. She was 83 years old.

She is survived by her husband Hubert W. Hendricks, Jr. of La Plata, MD, daughter Nancy Kupiec of Fairfax, VA, son John Hendricks of Falls Church, VA, step-daughter Leigh Ann Hendricks of Washington, DC, and two granddaughters Kelly and Rebecca Hendricks both of Falls Church, VA.

Daughter of the late Clayton Allyn Rudolph and the late Gertie May Whittington Rudolph.

Visitation: Saturday, February 9, 2013 from 1PM until time of Funeral Service at 3PM at Raymond Funeral Chapel (5635 Washington Avenue, La Plata, MD 20646). Clergy: Timothy McNutt. Interment: Private.

Memorial contributions may be made to the American Cancer Society.

Arrangements provided by Raymond Funeral Service.