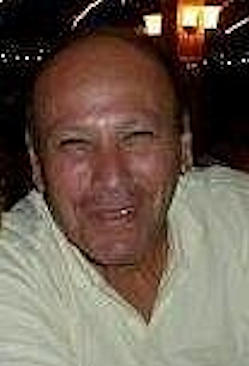 Eduardo A. Molina, 52, of Great Mills, died at Georgetown University Hospital on October 26, 2012, after an extended illness. He was surrounded by his family at the time of his passing. Mr. Molina was born on April 29, 1960 in Lima, Peru to Cesar Molina and Rebeca Bastita Molina, both whom have preceded him in death.

He is survived by his wife, Lynne Prenatt Molina who he married on August 2, 1986 in Titusville, PA. The couple had three children all surviving Mr. Molina, Rebeca Elizabeth Molina, Michael Eduardo Molina and Joseph Tomas Molina, all of Great Mills. Additionally, Mr. Molina is survived by a brother, Cesar Molina, Jr. and a sister, Ana Milagros Molina, a niece, 6 nephews and numerous cousins all of the Philadelphia area. Several other relatives remain in Peru and throughout the United States.

In Peru, Mr. Molina attended the American School of Lima, Colegio Roosevelt, then came to the United States on a soccer scholarship to Slippery Rock University of PA where he received a Bachelor's degree in Political Science and many awards and recognitions for his soccer skills. After graduating from Slippery Rock, he began his Master's degree and teaching certification at Edinboro University of PA.

A favorite teacher of both Spanish and United States History, Senor Molina taught in St. Mary's, Charles and Philadelphia for the past 26 years. Additionally, Mr. Molina was a beloved soccer coach for youth, high school and college level teams. He touched the lives of many and will be remembered for his endearing sense of humor, his kind smile, his passion for soccer and his ability to be a supportive friend to so many.

In his life, Mr. Molina had two great loves, his family and the sport of soccer. His wife and children are a testament to the amazing father he was. His past players are a testament to the love of the sport which he spread to numerous players for over 30 years.

A Memorial Service will be held on November 1, 2012 at The Church of the Ascension in Lexington Park at 7:00 P.M. All are welcome to this life celebration in his honor. The family will receive friends there afterwards. Interment will be private.

Arrangements have been made by the Mattingly Gardiner Funeral Home.

In lieu of flowers, the family wishes that contributions be made to the Molina Children College Account at PNC Bank.