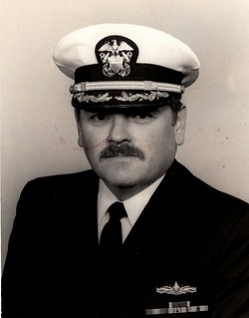 Roger Staiger, 67 of Scotland, MD passed away suddenly on October 19, 2012 at his residence. Roger was born on November 2, 1945 in Pottstown, PA to the late Roger Powell Staiger, Sr. and Margaret Klauder (Brown) Staiger.

He attended Mercersburg Academy for his secondary education and attended Bucknell University in Pennsylvania earning a BS in Electrical Engineering in 1967. While at Bucknell University in 1965, he enlisted in the United States Naval Reserve in Williamsport, PA. Upon his graduation, he was commissioned as Ensign at Officer Candidate School in Newport, R.I.

He served in a variety of capacities during his military career. He served on the USS MARS home ported in Yokosuka, Japan and made three deployments in support of Seventh Fleet Operations in the Gulf of Tonkin during the Vietnam War.

In 1971, Mr. Staiger was released from active duty and attended graduate school at the University of Pennsylvania where he earned an MS in Engineering and an MBA from the Wharton School. Between 1971 and 1978 he served as Selected Reserve Engineering Officer on USS DOUGLAS H. FOX and USS ROBERT L. WILSON and as Selected Reserve Operations Officer on USS HAROLD J. ELLISON. Between 1974 and 1977 he worked as a volunteer crew member on the 100+ year old wooden Barkentine GAZELA PRIMERO during her reconstruction and participation in the tall ship races from Bermuda to Newport, R.I. and Operation Sail '76 for the Bicentennial celebration.

He is a graduate of the Naval War College and served as Vice President of the United States Naval Sea Cadet Corp. His final duty station before retiring was at the Navy Command Center at the Pentagon, Washington, D.C. in 2001.

He worked as a professional Registered Engineer for Shell Oil and Alyeska Oil. Later, Roger served as a professional staff member to the United States House of Representatives. During his time there, he served on the Committee on Energy and Commerce and the Sub-Committee on Energy and Power. Following his time with the House of Representatives, he worked extensively with the U.S. Departments of Energy, Transportation, Commerce and Interior as a self-employed Government Relations Specialist.

He particularly enjoyed gardening and submitting canned items to the St Mary's County Fair for which he was awarded numerous ribbons for excellence. He was an avid baseball fan and traveled around the mid-Atlantic area watching baseball games. Of late, he was a Washington Nationals fan following them closely to the recent play-offs.

Roger loved to travel extensively both nationally and internationally. He always sought to teach all around him about the wonders of the world. One of his greatest moments was seeing the green flash as he observed sunsets from his home in Scotland, or anywhere in the world he might be.

He was well respected as a man of his word and true to his convictions. He was a member of the American Legion and the Royal Order of the Caribau, the Potomac River Pilots Association and many environmental organizations.

He is survived by his loving friend, Jacqualyn Anderson and her family. He is also survived by his ex-wife Barbara Staiger and son, Roger Powell Staiger, III as well as many close friends and respected colleagues.

Family will receive friends for Roger's Life Celebration on Friday, November 2, 2012 from 10-12p.m. at the Brinsfield Funeral Home, 22955 Hollywood Road, Leonardtown, MD. A Funeral Service will follow at 12p.m. Interment will be at Arlington National Cemetery at a date to be determined.

Serving as Honorary Pallbearers are James Desmond, David Kaplan, Michael Barrett and Russell Anderson, III.

Arrangements by the Brinsfield Funeral Home, P.A., Leonardtown, MD.