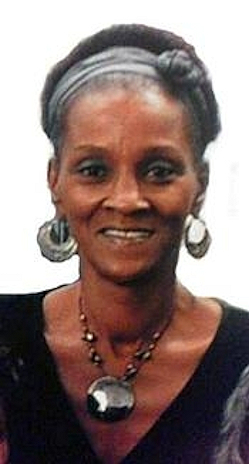 Briscoe, Linda O. (Age 46) of Waldorf, Maryland.

Linda Olean Briscoe, was born on July 23, 1965 at Physicians Memorial Hospital in La Plata, Maryland to Robert Francis and Esther Elaine Briscoe of Malcolm, Maryland.

Linda attended Charles County Public Schools where she obtained her high school diploma from Thomas Stone High School, Waldorf, Maryland in June of 1983. Upon graduation, she attended Secretarial School and in 1984 the Medix School in Glen Burnie, Maryland, studying Medical Secretarial Courses. Linda held various positions throughout her career, starting in doctors' offices as a medical assistant and accounting technician. She also worked at Civista Hospital, Charles County Government, Naval Research Laboratory, State of Maryland and was currently holding the position as a Financial Technician at Patuxent Naval Air Station in Patuxent River, Maryland. During her career she received numerous certificates and awards for continuing education and exemplary service.

Linda was raised and attended catechism as a youth at St. Paul's Episcopal Church "Piney Parish" in Waldorf, Maryland, for many years. She later became a faithful member of Shabach Evangelistic Ministries where she accepted Jesus Christ as her personal Lord and Savior. Linda was very active at Shabach, serving as an active member of the usher board and helping in any capacity she could.

Linda was a devoted Aunt, her greatest joy was her nieces and nephews, and they held a very special place in her heart. She had a special bond with each of them especially, Marcell, India and Jamar. She enjoyed spending quality time with them and loved watching them participate in their activities.

She enjoyed traditions such as, family gatherings, playing cards, cookouts, bingo and weekend road trips. Her delight was caring for her family members and others who she felt she could be assistance to. Linda had a heart of compassion, love, dedication and determination. She was a stickler for things being "done right"! Whenever, someone was under doctors' care she would "supervise" ensuring the appropriate care was being provided for her loved ones. She also was very resourceful and provided guidance to family and friends on things such as taxes, insurance papers, lawyers, shopping, just about everything and even the Lord.

On Thursday, March 22, 2012, at the Washington Hospital Center in Washington, D.C. Our beloved, Linda transitioned from this earthly life to life eternal. She was preceded in death by her father, Robert Briscoe, affectionately known as "Puddin" and her brother, Anthony Alonzo Johnson.

Loving memories will be cherished by her mother, Mrs. Esther Briscoe, brothers, Michael, Sr. (Patricia), Stanley, (Katrina), Robert Lee, (Jacqueline) Briscoe; James Jupiter and Joseph Keys, sisters, Julia Hawkins and Alma Savoy, nephews, Marcell, Deon, Jamar (Godson), Michael Jr."MJ", D'Andre "DJ" (Godson), Delonte, Theodore, Devin, Joseph Jr., Jeffrey and Louis III, nieces, Tasheena, NaKia, Kamese "Ms. Tippett",Tonya, India, Tamakia, Shavon, Jewell, Shanielle, Kaelyn, Nicole and Meoshia, a dear friend and companion, Donald Clark and a host of great nieces and nephews, aunts, uncles, cousins, relatives and friends.

Now that Linda has transitioned from this earthly life she can now "Dance With Her Father Again!"

Viewing, 6:00pm to 9:00pm Friday, March 30, 2012 and on Saturday, March 31, 2012 9:00am until time of Service 10am at Lighthouse Baptist Church (Host Church), 3150 Middletown Road, Waldorf, Maryland 20603 301-893-3930. Interment at St. Paul's Episcopal Church Cemetery, 4535 Piney Church Road, Waldorf, Maryland 20602.

In Lieu of Flowers, Please Make Contributions to the Building Fund of Shabach Evangelistic Ministries, c/o Pastor Michael Briscoe, 5113 Almond Sunset Place, Brandywine, Maryland 20613.

Arrangements provided by Thornton Funeral Home.