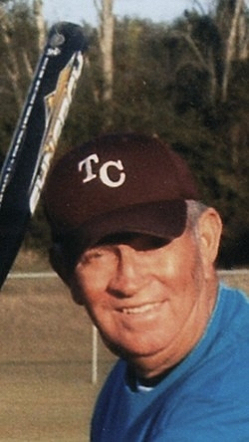 George Lawrence Quade, Jr., 75, of Bushwood, Maryland, passed peacefully from this world on Friday, September 30, 2011, at home with his Family, after a courageous battle with multiple myeloma. George was born on May 21, 1936, in Leonardtown, Maryland, to George L. and Alice M. Quade.

He married Diane Quick on August 22, 1964, at St. James Catholic Church in Mt. Rainier, Maryland.

George attended Sacred Heart School and St.Mary's Academy (Class of 1954). He went on to Mount St. Mary's College in Emmitsburg, Maryland, finishing his bachelor's degree at the University of Maryland. George served in the U.S. Army from 1957 to 1959.

George began his working life in the family business at Quade's Store in Bushwood, MD. He also worked as a deputy sheriff in the late 1960s. In the 1980s., he began a new career in the defense contracting field, holding positions at NESEA in St. Inigoes, MD and at Booz, Allen & Hamilton in Lexington park, MD. Upon his retirement in 2001, he returned to Quade's Store.

George was avid sportsman, enjoying hunting and fishing and excelling in baseball, basketball, and softball. George was a member of the 1966 Old Gum Charles/St.Mary's Championship baseball team. As well as several senior softball teams, winning the Senior Softball World Series in 2002 and 2003. As a young man, he also enjoyed water-skiing and ice skating on the Wicomico River. He also loved searching for old bottles and had an impressive collection.

George loved his life in the 7th District, spending time with his wife Diane, with whom he shared many interests, including sports, movies, eating out, and traveling in recent years to their second home in Port Orange, Florida. He enjoyed spending time with all of his grandchildren and hearing about their many accomplishments. He had many friends and extended family members in the area whom he saw frequently at Quade's Store, where they enjoyed great food, music, and family celebrations. George was a lifetime member Sacred Heart Church and Chorus.

George is survived by his wife of 47 years, Diane; daughters Susanne Bergling (Vince), Sara Vance (Mike), Sally Quade (Tim); son George L. Quade, (Jenn); sister Eleanor Clarkson (Joe); grandsons Matthew, Brian, Wyatt, Hank, and George "Ren" IV; granddaughters Madeline, Caleigh, Natalie, and Kate.

He was preceded in death by his father, George l. Quade, Sr., and his mother, Alice M. Quade.

The family will receive friends on Monday, October 3, 2011 from 4:00PM to 8:00 PM in the Mattingley-Gardiner Funeral Home with prayers resided at 7:00 PM followed by Optimist prayers at 7:15 PM.

A Mass of Christian Burial will be celebrated on Tuesday, October 4, 2011 at 10:00 AM in Sacred Heart Catholic Church, Bushwood, MD with Fr. Francis Early Officiating. Interment will follow in the church cemetery.

Memorial contributions, may be made to Hospice of St.Mary's, P.O. Box 54, Bushwood, MD.20618 or ACTS (A Community That Shares) P.O. Box 54, Bushwood, MD. 20618.

Arrangements provided by Mattingley-Gardiner Funeral Home.