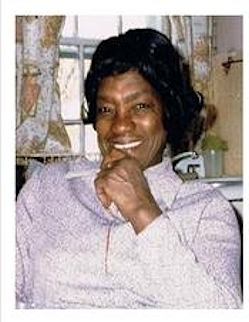 On Sunday, September 4, 2011 Mamie E. Posey departed this life at Genesis Nursing Home in La Plata, Maryland. Born on February 1, 1921 in Chicamuxen, Maryland, to the late Parker & Rachel Diggs.

At an early age, Mamie became a member of the Alexandria Methodist Church in Chicamuxen, Maryland where she served as a communion stewardess and church treasurer for many years. She also attended the Kingdom Hall of Jehovah Witnesses in La Plata, Maryland.

Mamie was educated in the Charles County Public School System and would later hold several jobs including hospital nurse in Washington, D.C., civil servant at Indian Head Naval Base, employee of the Charles County Public School System and Real Estate Entrepreneur.

After retirement, she enjoyed planting flowers in her garden, being near the water at Eagle Harbor, and collecting treasures.

Mamie is survived by her children Walter Henry and Helen T. Henry-Dotson.

In addition to her parents, she was predeceased by two sons, Franklin & James Henry;

She is also survived by eleven (11) grandchildren, Timothy, Ferman, Kelvin, Melvin, Marlene, Charles, Charlotte, Deborah, Jason, Joy, and Emiley; twenty-five (25) great–grandchildren; five (5) great-great grandchildren; siblings, Minerva Taylor, Florine Turner, and the late William and Helen Diggs; brother-in-law, George (Willie) Turner; niece, Yvonne; great-niece, Stacey, and a host of other relatives and friends.

Her viewing will be held in the Chapel at Thornton Funeral Home, P.A., 3439 Livingston Road, Indian Head, Maryland 20640, on Friday, September 9, 2011, from 9:00am until time of Service, 11:00am. Interment, Alexandria United Methodist Church Cemetery, Rison, Maryland.

Arrangements provided by Thornton Funeral Home, P.A.