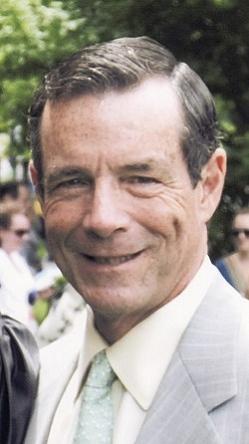 Gary Len Senese, 64, of Compton died August 11, 2011. Born October 3, 1946, in San Francisco, California, he was the son of the late Leonard S. and Hellen G. Senese.

He grew up in Staten Island, New York, and graduated in 1963 from New Dorp High School. He joined the Marine Corps in 1968 and attended its Computer Science School in Quantico, Virginia after graduating at the top of his basic training class at Parris Island. He earned a B.S. degree from American University in Washington, DC and for over 40 years he pursued a successful career in the information technology field. He worked as an executive at several major corporations, including Amtrak, General Electric, Rubbermaid Commercial Products, and the Simmons Company. After retiring from coporate life, he was an independent consultant and most recently taught part-time at the College of Southern Maryland.

He is survived by his wife of 29 years, Christine Sterling Senese, and two sons, Gary William Senese of Gaithersburg, MD, and Christopher Len Senese of Compton, and a sister, Cathy Senese-McCann of Lakebay, Washington. His Godchild, Christina Sterling, and his other nieces and nephews were an important part of his life.

After moving to St. Mary's County in 2006 he quickly adapted to county life. He was an avid golfer and softball player, playing in the "over 50" league and the St. Mary's County Senior Olympics softball team. He spent many hours volunteering for the local Habitat for Humanity organization, and served on the board of directors of the Chamounix Mansion, a youth hostel in Philadelphia, PA. He enjoyed living on the waters of St. Clements Bay, boating and crabbing.

A Memorial Service will be celebrated on Tuesday, August 16, 2011 at 10:00 am in St. Francis Xavier Catholic Church with Father Brian Sanderfoot officiating. Inurnment will follow in the church cemetery.

Memorial contributions may be made to St. Clements Hundred, P.O. Box 71, Coltons Point, MD 20626.

Arrangements provided by the Mattingley-Gardiner Funeral Home, P.A., Leonardtown, MD.