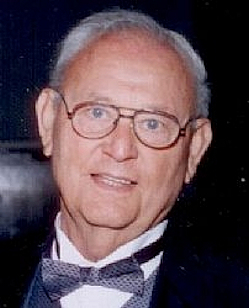 Robert Kermit Hayden, Jr., 81, of La Plata, MD, died January 11, 2011, at Civista Medical Center, La Plata, MD.

Mr. Hayden was the owner of La Plata Glass and Car Sales. He was a avid waterman and hunter. He worked for six years with SMECO as a lineman and as a power plant operator at Popes Creek. In 1954 he started La Plata Glass Company, La Plata Car Sales and Mechanical and La Plata Upholstery Shop. He loved boats and was the owner of the "King of Hearts" and the "Queen of Hearts".

Born July 5, 1929, in Tompkinsville, MD, he was t he son of the late Robert Kermit Hayden, Sr. and the late Annie Mae Rice Hayden.

Predeceased by his parents; daughter, Mona Lea Stonestreet; brother, Charlie Hayden; sister, Mary Forbes.

Survived by his wife of 41 years, Mary Ann Hayden; sons, Robert K. Hayden III of Newburg, MD; Sterling J. Hayden and his wife Michele of Marbury, MD; daughters, Dawnetta T. Plumer and her husband Michael of Faulkner, MD; Kimberly K. Thompson and her husband Jeffrey of Newburg, MD; Danica A. Murphy and her husband James of Newburg, MD; brothers, Perry Hayden of VA; Luther Hayden of Newburg, MD; George Hayden of Newburg, MD; Julian Hayden of Newburg, MD; sisters, Linda Stallard of VA; Grace Smoley of Bethesda, MD; Betty Hayden; Jean Maloney of Welcome, MD. Also survived by eight grandchildren and one great grandchild, Makenna Hulsey.

Visitation will be on Saturday, January 15, 2011, from 4PM until 7PM at Raymond Funeral Chapel, 5635 Washington Avenue, La Plata, MD 20646.

Interment will be private.

Arrangements provided by Raymond Funeral Service.