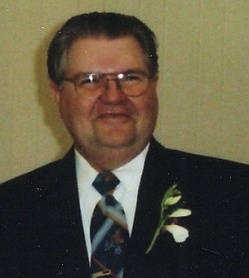 Leonard Bartholomew "Lenny" Mattingly, 60, of Helen, MD died December 29, 2010 at the Hospice House of St. Mary's in Callaway, MD. Born October 23, 1950 in Leonardtown, MD he was the son of the late Schercliffe Bartholomew and Agnes Cecelia Copsey Mattingly.

Lenny is survived by his children; Leonard Guy Mattingly of Leonardtown, MD and Mary Beth Browne, of Valley Lee, MD. He is also survived by his siblings; Steven S., Bernard M., Charles A. Mattingly, Mary M. Thompson of Morganza, MD and Sharon M. Posey, of Hague, VA and as well as one grandson Travis Justin Browne and also Cathy Mattingly his former wife and Stella Bowles his companion.

He was preceded in death by his brother Thomas R. Mattingly.

Lenny graduated from Chopticon High School in 1969. He was a lifelong resident of St. Mary's County and was a self employed farmer.

The family will receive friends on Monday, January 3, 2011 from 5:00 – 8:00 PM in the Mattingley-Gardiner Funeral Home, Leonardtown, MD where prayers will be recited at 7:00 PM. A Mass of Christian Burial will be celebrated on Tuesday, January 4, 2011 at 10:00 AM at St. Joseph's Catholic Church in Morganza, MD. Interment will follow at Queen of Peace Cemetery Helen, MD. Pallbearers are Leonard Guy Mattingly, Joey St. Clair, Terry Russell, Leroy Russell, Al Raley and JR Hill.

Arrangements provided by the Mattingley-Gardiner Funeral Home, P.A.