Return to the Obituary Announcements Main Page
Schwallenberg, Holly Melissa
Birth: 1971-08-18 in Prince Frederick, Maryland
Residence: Huntingtown, Maryland
Death: Wednesday, April 16, 2008
Laid to Rest: Wednesday, April 23, 2008 in the Mount Harmony United Methodist Church Cemetery
Condolences: Click to View or Post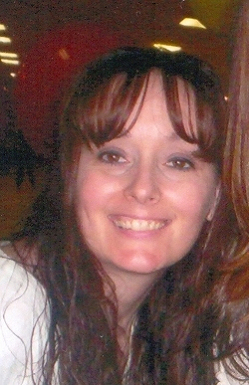 Holly Melissa Schwallenberg, 36 of Huntingtown, died suddenly at her home on Wednesday April 16, 2008.

A life-long Calvert County resident, she was born on August 18, 1971 to Gene Phillip and Gail Joyce Walton Schwallenberg in Prince Frederick. She graduated from high school and later took college courses in veterinary science. She worked as a waitress at the Gateway restaurant for a number of years.

She is survived by her parents, her children; David Clifton Windsor III; and Taylor Nicole Windsor, both of Huntingtown; her brothers Gene Phillip Schwallenberg, Jr. of Huntingtown; and William Russell Schwallenberg of Lusby; her sisters Wanda May Rogers of Prince Frederick and Angela Lynn Marshall of Port Republic; and her fiancée Edward Wedding of Huntingtown. Also surviving are numerous cousins, nieces and nephews.

A visitation was held on Tuesday, April 22 at Rausch Funeral Home in Owings. A Funeral will be held at the funeral home on Wednesday, April 23 at 11:00 AM. The Reverend Willie Davis will preside.

Arrangements by Rausch Funeral Home, Owings.


Return to the Obituary Announcements Main Page