Eckloff, William , Sr.
Birth: 1932-01-17 in Washington, D.C.
Residence: Hollywood, Maryland
Death: Saturday, June 29, 2013
Laid to Rest: Monday, July 08, 2013 in the Trinity Memorial Gardens, Waldorf, Maryland
Condolences: Click to View or Post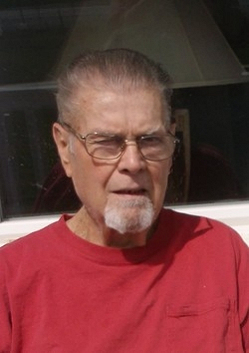 William Eckloff, Sr., 81, of Hollywood, MD, died June 29, 2013 at MedStar St. Mary's Hospital in Leonardtown, MD.

Born January 17, 1932, in Washington, D.C., he was the son of the late Earl Eckloff and Ethel Sweeney.

William was the owner of Melvin's Roofing Company, Inc for over thirty years until his retirement. He enjoyed camping, fishing, boating, and crabbing. He was an avid Redskin fan. He had a passion for cooking, and made many delicious meals.

He is survived by his wife, Patricia Ann Eckloff of Leonardtown, MD; his children, Karen Eckloff of Hollywood, MD, Sandy Eckloff of Waldorf, MD, and William Eckloff, Jr. (Tracy) of Lexington Park, MD; 18 grandchildren and 15 great grandchildren. He is preceded in death by his children, Jerry Eckloff, Darlene Eckloff, and Robert Eckloff and his siblings, Melvin Eckloff, Marie Eckloff, Viola Eckloff, Joe Eckloff, and Skippy Eckloff.

Family will receive friends on Monday, July 8, 2013 from 10 a.m. to 12 noon at Brinsfield Funeral Home, P.A., 22955 Hollywood Road, Leonardtown, MD. A prayer service will be held at 12:00 p.m. celebrated by Reverend Joseph Orlando. Interment will follow at Trinity Memorial Gardens in Waldorf, MD.

Arrangements by the Brinsfield Funeral Home, P.A., Leonardtown, MD.