Andrews, Wilie C.
Birth: 1920-04-20 in Birmingham, Alabama
Residence: Waldorf, Maryland
Death: Friday, March 28, 2008
Laid to Rest: Friday, April 04, 2008 in the Maryland Veterans Cemetery, Cheltenham, Maryland
Condolences: Click to View or Post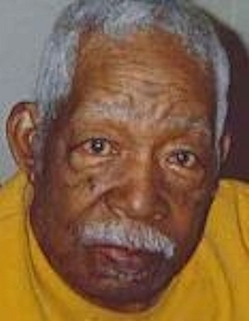 Willie C. Andrews (fondly known as PoBill) was born April 20, 1920 in Birmingham, Alabama to the late Levi and LuEthel Holman.

Willie (PoBill) attended and graduated from the Birmingham, Alabama public School system. Afterward, he enlisted in the U.S. Navy and served honorably for twelve years. He was later employed by the Naval Ordinance Station in Indian Head, MD until his retirement on March 5, 1971. He was united in marriage to the late Mary H. Maddox.

On Friday, March 28, 2008, Willie departed this life quietly in the Civista Medical Center, LaPlata, MD.

He leaves to mourn four sons, Anthony, Micheal, Paul, and James, two daughters, Antionette Andrews, and Brenda Davis, two daughters-in-laws, Vera and Elizabeth Andrews, nineteen grandchildren, eight great-grandchildren, one sister-in-law, Deloris Maddox. In addition to his parents, he was preceded in death by his wife, Mary H. Andrews, son, Ricky Andrews, father-in-law and mother-in-law; William and Goldie Maddox, Sr., brothers-in-law; Francis and William Maddox, Jr., sister-in-law; Rosie Posey.

Also left to cherish his memory are a host of other relatives and friends.

Do not worry about anything, but pray and ask God for everything you need, always giving thanks. And Godís peace, which is so great we cannot understand it will keep you, heart and mind in Christ Jesus. (Phil 4:6-7)

His viewing will be held on Friday, April 4th, 10:00a.m. until time of service, 11:00a.m. at Thornton Funeral Home, P.A., 3439 Livingston Road, Indian Head, MD 20640. Interment Maryland Veterans Cemetery, Cheltenham, MD.