Boyd, Nathaniel , Sr.
Birth: 1928-04-27 in Camden, South Carolina
Residence: White Plains, Maryland
Death: Monday, May 11, 2009
Laid to Rest: Thursday, May 21, 2009 in the Maryland Veterans Cemetery, Cheltenham, Maryland
Condolences: Click to View or Post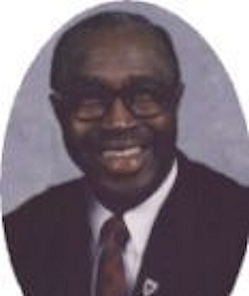 Boyd, Nathaniel, Sr. (Age 81) of White Plains, Maryland.

On May 11, 2009 at 9:58 am, Genesis Nursing Home, La Plata, Maryland, Nathaniel Boyd Sr. at the age of 81 of White Plains, MD was called home to be with the Lord.

Nathaniel Boyd, Sr. was born on April 27, 1928 in Camden, South Carolina to the late Willie Estell Williams Boyd and the late Waymon Boyd.

Nathaniel received his formal education from Carver Vocational Technical School in Baltimore Maryland in the year 1946. In 1949 he enlisted into the United States Air Force making this a career for 20 years to become known to many affectionately as "Pappy". In 1953 he reunited with Rose Migyon Reddicks and married his high school sweetheart. In their 56 years of marriage came forth, two children, Nathaniel Boyd Jr. and Carla V. Boyd, a grand-daughter, Migyon T. Boutte' and a great-grandson, Taurean R. Porter.

While in the military he served as a motor transportation supervisor and an air cargo specialist and participated in both the Korean and Vietnam Wars. While in the service as a sport enthusiast, early in his career he engaged in boxing winning many matches. He said he only lost one of his many fights and then went back for a re-match where he beat his opponent. While in England, he played tackle football. His tour of duties also took him to several bases including Okinawa AFB, Japan, Elmendorf AFB, Alaska, Chicksands AFB, Shefford, England, Dover AFB, Delaware, Goodfellow AFB, Texas, and L.G. Hanscom Field AFB, Massachusetts where he eventually retired in December 1970. Upon his retirement from the Air Force, he then worked for the US Postal Service starting in February 1971 and retiring in 1988 after 17 years of faithful service.

After his retirements he enjoyed going to Andrews AFB commissary as a part time bagger, socializing with his customers and friends. He also enjoyed exercising at the Indian Head Naval Station with his long time friend Mr. Louis Knight. His other great passions was working in his yard and gardening with his late brother Arthur L. Boyd. He looked forward to barbecuing for Greater Mt. Nebo during their annual church gathering, daughters Christmas parties and for personal friends.

Nathaniel was an active member of Greater Mt. Nebo A.M.E. church and enjoyed attending worship services with his wife, the late Rose Reddicks Boyd until his sudden stroke, July of 2004. He was a faithful and committed member who regularly attended weekly bible study. He loved his church and enjoyed the fellowship with the members and many friends. He was passionate about the Lord and studying the bible.

Nathaniel loved to smile. He had a very hearty laugh that was infectious. He was a warm, friendly and inviting person who extended a hand to everyone he met. He will truly be missed.

He leaves to cherish his memory, his son Nathaniel Boyd Jr., daughter Carla V. Boyd, and granddaughter Migyon Tara Boutte', great grandson Taurean Robert Porter, brothers John H. Boyd, Clyde M. Boyd, Clarence Boyd, and sister Willie Mae Boyd Alston, sisters-in-law Phyllis Boyd, Fannie Harris, Alease Reddicks, brothers-in-law, J.D. Alston, Edwin Harris and a host of nieces, nephews, cousins, and special friends.

Viewing, Thursday, May 21, 2009, 9:30am until time of Funeral Service, 11:30 am at Greater Mt. Nebo AME Church, 1001 Old Mitchellville Road, Bowie, Maryland. Interment, Maryland Veterans Cemetery, Cheltenham, Maryland. Arrangements entrusted to Thornton Funeral Home, P.A., Indian Head, Maryland.