Mathews, Jack Daniel
Birth: 1942-11-05 in Bryans Road, Maryland
Residence: La Plata, Maryland
Death: Saturday, August 23, 2008
Laid to Rest: Thursday, August 28, 2008 in the Trinity Memorial Gardens, Waldorf, Maryland
Condolences: Click to View or Post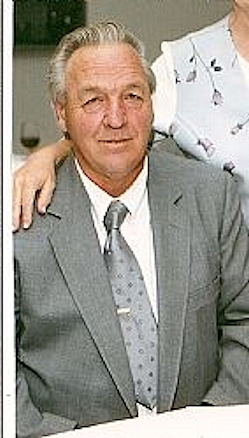 Jack Daniel Mathews of La Plata, Maryland, died on August 23, 2008 at University of Maryland Hospital Center in Baltimore, MD. He was 65 years old.

Born on November 5, 1942 in Bryans Road, MD, he was the son of the late Louis William Mathews and the late Essie Mae Burrell Mathews. Mr. Mathews was a Construction Superintendent for 40+ years with Charles H. Tompkins Construction Company in Washington, DC. He was a member of the Carpenters Local Union and a member of Marbury Baptist Church. He had been a member of The Bryans Road Volunteer Fire Department since high school. He enjoyed hunting, NASCAR, and college sports. Known for always helping others and loved being with his grandchildren.

He is survived by one daughter, Amy (Terry) Sexton of Doncaster, MD, one son, Jack "Matt" (Kim) Mathews of Doncaster, MD, three sisters, Jean Rogers of St. Stephens Church, VA, Juanita Coombs of Marbury, MD and Barbara Cockerham of Indian Head, MD, three brothers, David Mathews at St. Stephens Church, VA, Bobby Mathews of Hollywood, MD, and Wayne Mathews of Bryans Road, MD, grandfather of Andrew and Cody Sexton and Daniel and Alex Mathews.

Visitation will be on Wednesday, August 27, 2008 from 2-4 pm and 6-8 pm at Raymond Funeral Chapel, La Plata, MD where a Funeral Service will be held on Thursday, August 28, 2008 at 11 am with the Reverend Tim Bean officiating. Interment to follow at Trinity Memorial Gardens in Waldorf, MD. Pallbearers are Mike Caparrotta, Terry Sexton, Robert Creed, Randy Roger, Robert Shelton and Danny Cockerham.

Arrangements handled by Raymond Funeral Service, La Plata, MD.