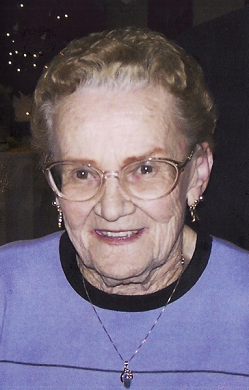 Mary "Virginia" Boggs Bean, 83 of Park, Hall, MD died on December 24, 2010 in St. Mary's Hospital, Leonardtown, MD. Born October 20, 1927 in Leonardtown, MD to Herbert Eugene and Mary Lucille Norris; she was one of 13 children.

Virginia was the loving wife of the late Hayden Boggs whom she married in 1960 and they were married until his death in 1976.

In 1992, Virginia married Joseph Bean and they were married until his death in 1997.

She is survived by her children; Greg Boggs (Carla), Steve Boggs (Terri), June Hardin (John), and daughter-in-law Reddy Lacey. She is also survived by her 8 grandchildren; Crystal Bookwalter, Travis Boggs, Joey Birch, Heather Moritz, Carrie Boggs Stephen Boggs, Justina Hardin, and Jerica Hardin as well as 11 great-grandchildren; Ryan Langley, Krishus Bean, Dawson Bookwalter, Jordan Boggs, Logan Boggs, Morgan Moritz, Elizabeth Moritz, Joseph Birch, Jarred Birch, Anthony Birch, and Peyton Birch.

She was preceded in death by her son Richie Lacey.

Virginia grew up on the family's sharecropper farm on Medley's Neck Road, Leonardtown, MD. Virginia and her sisters commuted to Washington, DC where she worked her first job. Later she worked various positions within the St. Mary's County school system, as a custodian and cafeteria worker at Great Mills High School and Esperanza Middle School. Virginia enjoyed crabbing, bowling, canning, reading Danielle Steele romance novels, and she attended Holy Face Church in Great Mills, MD.

The family will receive friends on Tuesday, December 28, 2010 from 5:00-8:00 PM at Mattingley-Gardiner Funeral Home in Leonardtown, MD where prayers will be recited at 7:00 PM. A Mass of Christian Burial will be celebrated on Wednesday, December 29, 2010 at 10:00 AM in Holy Face Catholic Church, Great Mills, MD with Fr. Joseph A. Calis officiating. Pall bearers will be; Travis Boggs, Stephen Boggs, David Bookwalter, Andy Norris, Bryan Swann, and Fred Moritz. Honary pallbearers are; Joey Birch and Brandon Nelson.

Contributions may be made to Hospice of St. Mary's County, P.O. Box 625, Leonardtown, MD 20650 or the Lexington Park Rescue Squad, 21633 Great Mills Road, Lexington Park, MD 20653.

Arrangements provided by Mattingley-Gardiner Funeral Home, P.A., Leonardtown, MD.