Mulvey, Margaret Mary
Birth: 1933-10-13 in Leonardtown, Maryland
Residence: Mechanicsville, Maryland
Death: Wednesday, December 03, 2008
Laid to Rest: Wednesday, December 10, 2008 in the Resurrection Cemetery, Clinton, Maryland
Condolences: Click to View or Post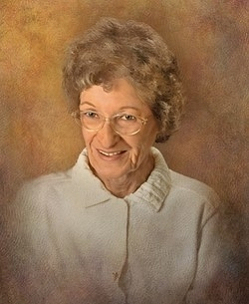 Margaret Mary "Mert" Abell Mulvey, of Mechanicsville, MD, passed away on December 3, 2008 at her residence.

Born October 13, 1933 in Leonardtown, MD, she was the daughter of the late Francis Edgar and
Margaret Mary Abell.

Mrs. Mulvey attended St. Mary's Academy; she worked for Bell Atlantic Telephone Company in Washington, DC, and then worked for the Register of Wills in Charles County, MD retiring in
2001.

In addition to her parents Margaret was preceded in death by her husband Arthur J. Mulvey, (Joe) and her brother Joseph F. Abell. Mrs. Mulvey is survived by her children; Deborah A. Mulvey, Karen L. Liddle, (Darrell) and Dennis M. Mulvey, (Jackie), siblings; Emily Ann Owens, (Joe), Mary Rita Dean, Frances "Dumplin" Lorence, (Melvin) and Charles E. Abell, grandchildren; Dawn M. Rye, (Tim), Candace N. Johnson, G. Brian Liddle, (Bridgette, Darren W. Liddle, Angela M. Catena, (Nick), Wendy L. Jones, (Sonny), Joseph T. Mulvey, Michael P. Mulvey, Grace K. Mulvey, Faith E. Mulvey and Hope F. Mulvey, great-grandchildren; Timothy A. Rye, Sydney E. Rye, Destiny B. Liddle, G. Tristan Liddle, Mackenzie L. Catena and Talyn M. Catena, special niece; Rose Owens as well as numerous nieces, nephews, great and great-great nieces and nephews.

Family will receive friends for Mary's Life Celebration on Tuesday, December 9, 2008 from 5 to 8pm in the Brinsfield-Echols Funeral Home, P.A., Charlotte Hall, MD where prayers will be recited at 7pm. A Mass of Christian Burial will be celebrated on Wednesday, December 10, 2008 at 11am in Immaculate Conception Catholic Church with Father Peter Alliata officiating. Interment will follow in Resurrection Cemetery, Clinton, MD.

Pallbearers for Mrs. Mulvey will be; Timothy Rye, Sr., Brian Liddle, Darrell Liddle, Nick Catena, Sonny Jones and Matt Dodge, honorary pallbearers will be; Timothy Rye, Jr., Joe Mulvey, Michael Mulvey and Tristan Liddle.

Memorial contributions may be made to Hospice of St. Mary's, P.O. Box 625, Leonardtown, MD 20650.

Arrangements provided by Brinsfield-Echols Funeral Home.