Traas, Robert Jan
Birth: 1951-11-28 in Roosendaal, Holland
Residence: Piney Point, Maryland
Death: Saturday, October 13, 2007
Laid to Rest: Wednesday, October 17, 2007
Condolences: Click to View or Post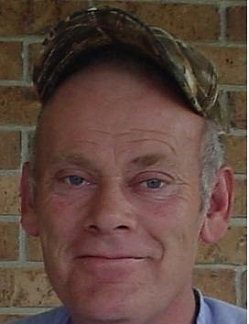 Robert Jan Traas, 55, of Piney Point, MD died October 13, 2007 in Washington Hospital Center, Washington, DC.

Born November 28, 1951 in Roosendaal, Holland, he was the son of the late Pieter C. Traas and Jeanne A. (Maas) Traas.

In 2004, Mr. Traas moved to St. Mary's County from College Park. He was the former owner of Robert's Refuse in College Park, MD. Since 2004, he was an equipment operator for the Ranch Club in Lusby, MD. He loved the outdoors and his family. Mr. Traas continued his gift of life by donating his organs.

He is survived by his wife, Grace Tippett Traas of Piney Point, MD, daughter, Jacqueline Traas of Glen Burnie, MD, son, John C. Burlison, Jr. of Little Rock, AR, siblings, Adrianna Taylor of Greenbelt, MD, John Traas of Lakeland, FL, Pieter Traas, Jr. of Colorado Springs, CO, and three grandchildren, Jared Hoffman, Summer Burlison, and Grace Burlison.

A Memorial Service will be conducted Wednesday, October 17, 2007 at 11:00 a.m. in Mount Olivet Church, Lusby, MD.

Memorial contributions may be made to American Heart Association, P.O. Box 5216, Glenn Allen, VA 23058 or Lupus Foundation of America, Inc., P.O. Box 631047, Baltimore, MD 21263-1047.

Arrangements by the Brinsfield Funeral Home, P.A. in Leonardtown, MD.