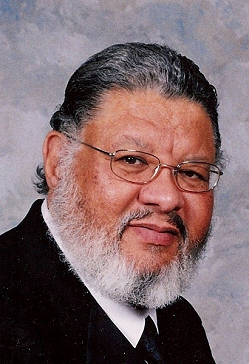 Charles Brigham "Buster" Young, 60, of Upper Marlboro, MD, and formerly from Bryantown, MD passed away on December 30, 2010 at Howard County General Hospital, Columbia, MD. Born on June 10, 1950 in Washington, DC.

He was the son of Mary Evelyn Gross Young of Bryantown, MD and the late Joseph Stanley Young.

Mr. Young is also survived by his wife Valerie A. Stewart Young whom he married on June 21, 1975 in St. Joseph's Catholic Church, Morganza, MD.

In addition to his mother and wife he is also survived by his brother Phillip Gregory Young of Washington, DC., his niece; Jemia Young of Atlanta, GA, his Aunt; Shirley Stewart and Uncles; Leroy Young, Francis Gross, William Gross, James O. Gross and Thomas Gross as well as sister and brother in-laws; Carmencita Bell, James Louis Stewart, Luchino Stewart and Charlottis Woodley.

Mr. Young was preceded in death by his brother Joseph Marlowe Young. He graduated from La Plata High School in 1970 and went on to the Tech program in the Association of Journeymen and graduated in 1984 as a Steamfitter. Mr. Young was a self employed HVAC Technician and owned C.A.C.E. Mechanical for 38 years. He was a member of the Steamfitters Local 602; his hobbies were bowling and watching television. He was a Redskins fan and enjoyed watching NASCAR.

The family will receive friends on Friday, January 7, 2011 from 5:00 PM – 8 PM in the Mattingley-Gardiner Funeral Home, Leonardtown, MD, where prayers will be recited at 7:00 PM. A Mass of Christian Burial will be celebrated on Saturday January 8, 2010 at 10:00 AM in St. Joseph's Catholic Church, Morganza, MD with Fr. Keith Woods officiating and Deacon James A. Somerville co-officiating. Interment will follow in Charles Memorial Gardens Leonardtown, MD. Pallbearers will be Glenn Swann, James Turner, Jr., George Jennifer, William Gross, Glenn Turner and John Brown, Sr.

Arrangements provided by the Mattingley-Gardiner Funeral Home, P.A.