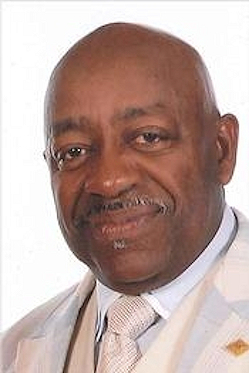 Bland, Avon Lowell (Age 62) of (Pisgah) Indian Head, Maryland.

On Thursday, March 1, 2012, our hearts were saddened by the passing of our loved one, Avon Lowell Bland at the age of 62 at his home in Pisgah, Maryland and surrounded by his loving family.

Avon received his education from Pomonkey Elementary, Middle and High Schools all located in Charles County, Maryland.

He was born June 15, 1949 to Arthur R. Bland Sr. and Ruth Elizabeth Washington Bland Mayo in Washington D.C. Avon married his dear wife, Cynthia M. Wilson Bland 26 July 1980 in Bryans Road MD.

He served in the U.S. Army from 1970 to 1971 with an honorable discharge as a Conscientious Objector.

Avon retired as a carpenter from the Department of Interior, National Park Service in Washington D.C. He also worked a total of 40 years as a Federal Government employee for the Census Bureau, the National Gallery of Art and the Naval Surface Warfare Center.

Avon loved reading the bible, attending meetings at the Kingdom Hall, Assembly Halls, Conventions and the Field Ministry. He loved repairing and restoring old cars, classic cars, dancing and most of all his dedicated service to Jehovah God as one of Jehovah's Witnesses. He loved the whole association of brothers and enjoyed his family immensely. He was gentle, kind, sincere, soft hearted, meek and a great listener. He also had a nurturing spirit with many loving ways.

Avon was preceded in death by his sister Iris Bland.

In addition to his parents and wife, left to cherish fond and loving memories are his sons, Danell (Windy), Brennard (Jewel), Dujunnea (Stephanie), and Jaasiel (Rebecca) Bland; grandchildren, brothers, Harold, Arthur Jr. (Marilyn), Pierre, Padra (Kathy) and Randy; sisters, Charlain (John Guder) and Desiree; aunt, Eudora (Phil) Chisley, nieces, nephews and a host of family and friends who truly loved him.

Viewing, 10am until time of Service, 12noon on Friday, March 9, 2012 at the Kingdom Hall of Jehovah's Witness, Washington Avenue, La Plata, Maryland. Interment, Maryland Veterans Cemetery, Cheltenham, Maryland.

Arrangements provided by Thornton Funeral Home.