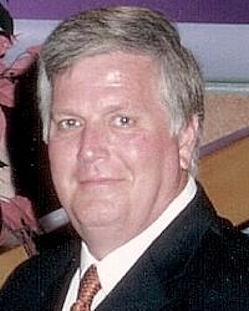 Mr. Gale was a project manager for with R. M. Thornton in Capitol Heights, MD for 15 years. He was a devoted husband, father, grandfather, and friend. He enjoyed playing slots, fishing, riding his Harley, and traveling with family and friends. He was especially grateful to his brother, Kenneth Gale, Sr., for his loving contributions in helping Joe fight his battle with Leukemia.

Son of Margaret Gale and the late Joseph Gale, Sr.

Predeceased by his father.

Survived by his mother; his wife of 36 years, Jean Gale; daughters, Jennifer (J.R.) Murphy, Jessica (David) Schaub, Jill (fiancé, Dee Savoy) Gale, Julie (Mark) France, and Jacqueline (boyfriend Dave Miller) Gale, all of King George, VA; son, Joseph (Katie) Gale of Mechanicsville, MD; siblings, Sharon Piper, Kenneth Gale, Sr., Cathy Hill, Robert Gale, Sr., Thomas Gale, Sr., James Gale, Sr., David Gale, Daniel Gale, Sr., and Ronald Gale, Sr., and grandchildren, Mychael, Brian, Katrina, Jenna, Jonathan, Justin, Cameron, Colin, Joseph Thomas, IV, Emily, and Joshua. Also survived by many relatives.

Visitation: Saturday, April 24, 2010 from 5-8 PM at Raymond Funeral Chapel (5635 Washington Avenue, La Plata, MD 20646).

Funeral Service: April 24, 2010 at 7 PM at Raymond Funeral Chapel.

Clergy: Rev. Mark Roberson

Interment: Private

Memorial contributions may be made to www.leukemia-lymphoma.org.

Arrangements provided by Raymond Funeral Service.