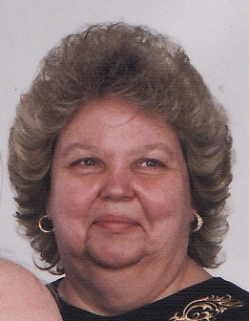 Rosalee Marie "Rosie" Reece, 68, of Mechanicsville, MD died October 10, 2010 in St. Mary's Hospital, Leonardtown, MD. She was born January 4, 1942 in La Plata, Maryland, the daughter of the late Henry Ralph and Mary Dudley Wise.

Rosalee was the loving wife of Eddie Reece whom she married on September 14, 1958 in Lexington Park, MD.

She is also survived by her children; Teresa Orencia of Mechanicsville, MD, Janet Clements (Tony) of Hollywood, MD, Ralph "Buddy" Reece, Timothy Reece both of Mechanicsville, MD, and Mary Beth Reece of Ridge, MD. She is also survived by her siblings; Jim Reese (Bobbie), Alma Hackel (Norm), Frank Reece (Sherry), Thelma Mayewski (Gary), Betty Kelsey, Dick Pulliam, Louis Pulliam, Charlie Pulliam, Alex Pulliam and Shirley Parcel, as well as six grandchildren and three great grandchildren.

She was preceded in death by her son Eddie Gene Reece and siblings; Billie Wallace (Wally), Joe (Lovetta) Reece, Robert Reece, Wiggie Reece (Helen), Rex Reece (Barbara), and Chuck Pulliam.

Mrs. Reece graduated from Great Mills High School, Great Mills, MD and was a lifelong resident of St. Mary's County. Rosalee enjoyed crocheting, painting, quilting, ceramics, stain glass, reading, sewing, and was an avid QVC shopper. She was a member of the Northern Senior Center, Charlotte Hall, and the Homemakers Club. Rosalee was very grateful for the care and compassion she was given at OPIS. She thought very highly of Dr. Kahn and called all of her nurses her little angles.

Pallbearers will be Grandsons; Kevin Orencia, and Jeffrey Thompson, Family friends; Billy Bookwalter, Georgie Rentizell, and Bobby Lacey, and Nephew Randy Bowie. The Family will receive friends on Wednesday, October 13, 2010, from 10:00 AM-11:00 AM in the Mattingley-Gardiner Funeral home with a service at 11:00 AM with Pastor Mike Thorness officiating. Interment will follow in Trinity Memorial Gardens in Waldorf, MD.

In lieu of flowers the family has requested donations be made to the Hollywood Vol. Rescue Squad , P.O. Box 79, Hollywood, MD 20636 and OPIS (Out Patient Infusion Services) at St. Mary's Hospital, P.O. Box 527, Leonardtown, MD 20650.

Arrangements provided by the Mattingley-Gardiner Funeral Home, P.A.