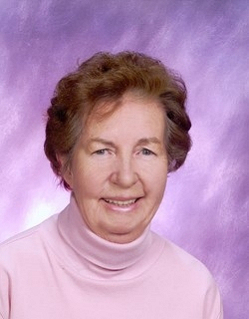 Celeste Imogene Smith, 81 of Huntingtown, MD, died on August 20, 2010 at Calvert Nursing Center.

Born on July 31, 1929 in Leonardtown, MD, she was the daughter of the late William Enders and Celeste A. Bussler Latham. Imogene was an Assistant Manager for Bank of Southern Maryland for 30 years.

Predeceased by her husband, John Phillip Smith, whom died on July 3, 2009, and a sister, Doris Griffith.

Survived by her children, Phillip "Phil" Dyson and wife, Mary of New Market, MD and Jane Allen and husband, Bob of Bradenton, FL.

A Life Celebration will be held on Thursday, August 24, 2010 from 5-8 p.m. at Brinsfield-Echols Funeral Home, P.A., 30195 Three Notch Rd., Charlotte Hall, MD. Funeral Services will be at 11 a.m. on Wednesday, August 25, 2010 at St. John Vianney Catholic Church, 105 Vianney Lane, Prince Frederick, MD with Reverend Peter Daly officiating. Interment followed at Queen of Peace Cemetery, Helen, MD.

Memorial donations may be made to: Calvert County Humane Society, PO Box 3505, Prince Frederick MD 20678.

Arrangements provided by Brinsfield-Echols Funeral Home, P.A., Charlotte Hall, MD.