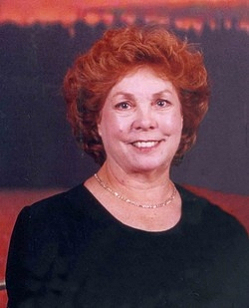 On September 23, 2011, Mary Lorraine Voellinger, 65 of Leonardtown, MD, our beloved Rainey, lost her courageous battle with cancer and passed away peacefully at home under the tender loving care of family and Hospice of St. Mary's County.

A native of St Mary's county, she attended Little Flower and St Mary's Academy schools and was a graduate of Great Mills high school. During her professional career, she lived and worked here in St Mary's County, MD as well as Prince George's County while working in the Washington, DC area. Her personal dedication, determination, and hard work allowed Rainey to rise from an entry level secretary to a senior level manager within the government. After 30 years of distinguished civil service, Rainey transitioned to work as a senior level manager with major consulting firms in the Washington, DC area. Upon retirement, Rainey returned to St Mary's County to spend her retirement years closer to friends and family. She was a graduate of the University of Maryland and received her Master's degree from Marymount University. She also completed senior executive study programs at the John .F Kennedy School of Government at Harvard University as well as the Federal Executive Institute in Charlottesville, VA.

Rainey is survived by her longtime life partner of 25 years, Bernard T. Kneeland, Jr., her children, Robert Gene Voellinger, II (Apryll) of Alexandria, VA, Jennifer Voellinger McAteer (TJ) of Hollywood, MD, his children Katherine Kneeland Girard (Ryan) and Patrick S. Kneeland (Kristin) both of Atlanta, GA, her former husband, Robert Voellinger of California MD, her brothers, John H. Russell (Arlene) of Spokane, Washington, James Theodore Russell (Dina) of Bushwood, MD, Joseph Leroy Russell (Ann) of Avenue, MD, Francis Patrick Russell (Beverly) of Hollywood, MD, sisters Elizabeth Ann Smith of Piney Point, MD, Margaret Cecelia Creighton of Holland MI, Charlotte Ann Ekster (Peter) of Holland, MI, Rita Ann Pegg of Hollywood, MD, and her five grandchildren, Mary Darlene, Duke, Hazel Anne Voellinger, Alaina Jane and Caylin Elizabeth McAteer.

Rainey was predeceased by her father, Charles H. Russell and her mother, F. Myrtle Owens Russell and her sister, Mary Rose Watson.

Rainey's life was a source of inspiration, happiness, laughter and joy to all she met both on a personal and professional basis. In both her personal and professional life, she always knew when and how to deliver guidance, confidence, inspiration and love. She knew when to accompany them with a pat on the back, and other times with a kick in the rear.

She truly made a difference in the lives she touched and her professional legacy will live on among the many she led, coached, mentored, and influenced in her life. Her joy, happiness, humor and love will always be there to sustain those she loved. Her last years were spent enjoying her home, family and friends, especially the time she had with her grandchildren.

Visitation and prayer services will be held at the Brinsfield Funeral Home, 22955 Hollywood Road, Leonardtown, MD 20650 on Tuesday, September 27, 2011 from 4:00 p.m. until 7:00 p.m. Prayers will be recited at 6:00 p.m. A Mass of Christian Burial will be celebrated at Holy Face Church in Great Mills, MD on Wednesday, September 28, 2011 at 10:00 a.m. Interment will follow in Holy Face Church cemetery.

In lieu of flowers, memorial contributions may be made to Hospice of St Mary's County, P.O. Box 625, Leonardtown, MD 20650 or the Sloan Kettering Cancer Center, 1275 York Avenue, New York, NY 10065.

Arrangements by the Brinsfield Funeral Home, P.A., Leonardtown, MD.