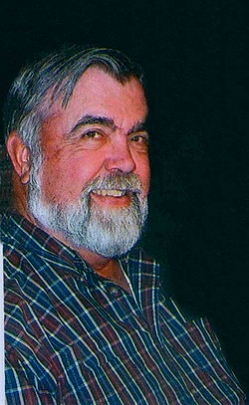 Allen Preston Perrie, Jr. 71 of Leonardtown, MD died peacefully November 27, 2011 at Hospice House of St. Mary's. Born January 18, 1940 in Washington, DC, he was the son of the late Allen Preston Perrie, Sr. and Naomi (Lusby) Perrie.

Allen lived locally in Southern Maryland, graduating from Surrattsville High School in 1957. He began working for the Washington Suburban Sanitary Commission and retired from there in October 1989 as a Division Manager in the water and sewer departments. After retiring, he came to St. Mary's County and served two terms on the Board of Directors at the Metropolitan Commission. He completed two major projects, including the Neighbors Helping Neighbors Compton Sewer Project, saving thousands of dollars and surpassing estimated schedule completion dates.

He spent his free time fishing, farming, boating and hunting. Allen loved spending time with his wife, children, grandchildren, great grandchildren and friends.

Allen is survived by his wife, Carol, his children, Terry Hynson of Mechanicsville, MD, Michael Perrie (Debbie) of VA, Bonnie Hanger (Kevin) of Waldorf, MD, David Perrie (Cheryl) of Afton, VA, eleven grandchildren, three great-grandchildren, siblings, Doris Hartdagen (Gerald) of York, PA, Benson Perrie of Compton, MD, and Jimmy Perrie (Joyce) of Edgewater, MD.

In addition to his parents, he was preceded in death by his daughter, Kathy Perrie.

Family will receive friends on Friday, December 2, 2011 from 10:00 a.m. to 12:00 p.m. in the Brinsfield Funeral Home, 22955 Hollywood Road, Leonardtown, MD 20650. A Funeral Service will be conducted at 12:00 p.m. in the Brinsfield Funeral Home Chapel by Father John Mattingly. Interment will follow in Immanuel United Methodist Cemetery, Baden, MD.

Memorial contributions may be made to Hospice House of St. Mary's, P.O. Box 625, Leonardtown, MD 20650 or the Immanuel United Methodist Church, Baden, MD.

Arrangements by the Brinsfield Funeral Home, P.A., Leonardtown, MD.