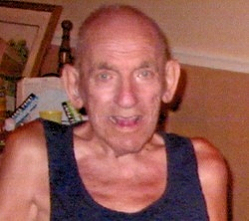 Robert (Bob) Groves, 83 of Charlotte Hall, MD, went home to be with the Lord on Thursday, November 4th. He was born in Westernport, Md. July 30th, 1927. The son of the late Carson Bruce Groves and Virginia Pearl Hershman Groves of Loch Lynn, Md.

He was predeceased by his wife of 45+ years, Doris Jean Waugh Groves of Berkley Springs, W.Va.; brothers Elwood Lawrence of Loch Lynn, and 2 infant brothers, James Ellsworth, and Jackson Grant Groves.

Surviving him are 2 sons, Robert Scott and wife Kendra of Grantsville, Md, and Timothy Shawn Groves of Accident, Md.; 1 daughter, Linda Louise Talton and husband Ronald Talton, Sr. of Charlotte Hall, Md.; 9 Grandchildren: Andrew Mattingly; Nicholas, Miranda, Shawna, Brien, Tiffany, Candice and Gracie Groves; and Jessica Spiker; 2 Sisters, Virginia Dolores Burrell and husband Charles of Aurora, W.Va. and Jacqueline Garlock of Frederick, Md.; Sister-in-law Doris Groves of Loch Lynn, and numerous nieces and nephews.

Bob was a retired postal clerk and resided in Loch Lynn from early childhood until 2006. Due to declining health, he relocated to Charlotte Hall, Md. to be cared for by his daughter Linda, and son-in-law, Ronnie and remained there until his death. He became a member of the Leonardtown Baptist Church and made many new friends there.

Bob boldly proclaimed his Christian convictions and tenets, and often expressed them in letters to the Editor of The Republican Newspaper. Many will miss his viewpoints and analysis. To those unbelievers who were offended, he prayed for you.

He is remembered as a man of uncommon generosity. He voluntarily shared whatever he had with others to the point of his own impoverishment. He had an enormous capacity to love and to forgive those who wronged him, no matter how unfair the circumstances. These Christian tenets of love and forgiveness, coupled with his abiding faith, have surely placed him in good favor as he stood before his Maker on Nov. 4th!

A viewing will be held on Saturday, November 13, 2010 from 11-12 noon at Leonardtown Baptist Church where Services will follow at 12 noon.

Brinsfield-Echols Funeral Home, P.A., Charlotte Hall, MD provided arrangements.