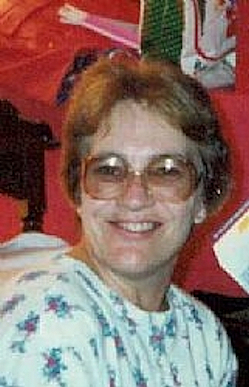 Barbara Jean Wagner of Bryans Road, MD died on Wednesday, October 31, 2012 at Civista Medical Center in La Plata, MD. She was 70 years old.

Mrs. Wagner was a homemaker who enjoyed crossword puzzles, card games, and going out to dinner.

Daughter of the late Walter J. Baker and the late Hilda Ryce Baker.

Predeceased by her parents and her sister, Elizabeth Lausch Survived by her husband of 52 years, William F. Wagner and her children, Kathryn (Mark) Swisher of VA, Victoria McKenzie of Waldorf, MD, Christina (Daren) Chilcote of Waldorf, MD. Also survived by her grandchildren, Daniel Zwick, Jr., Rebecca (Jason) Burton, Caleb Swisher, Amanda Chilcote, Thomas McKenzie, and William Chilcote; life-long friend Jean Persiani of Leonardtown, MD; and other relatives and friends.

Visitation: Monday, November 5, 2012 from 4-7PM at Raymond Funeral Chapel (5635 Washington Avenue, La Plata, MD 20646). Funeral Service: Tuesday, November 6, 2012 at 11AM at Raymond Funeral Chapel. Clergy: Rev. Denise Cabana. Interment: Trinity Memorial Gardens in Waldorf, MD. Pallbearers: Mark Swisher, Daren Chilcote, Daniel Zwick, Jr., Caleb Swisher, Thomas McKenzie, and William Chilcote.

Memorial contributions may be made to the American Cancer Society (801 Roeder Road, Suite 800, Silver Spring, MD 20910).

Arrangements provided by Raymond Funeral Service.