Simmons, Benjamin Warren
Birth: 1936-03-18 in Pitt County, North Carolina
Residence: Leonardtown, Maryland
Death: Tuesday, January 27, 2009
Laid to Rest: Monday, February 02, 2009 in the First Missionary Baptist Church Cemetery, Lexington Park, Maryland
Condolences: Click to View or Post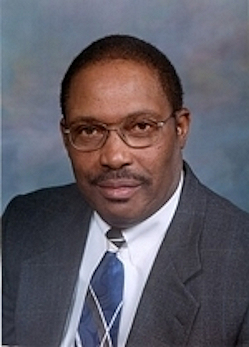 Benjamin Warren Simmons, Sr., 72 of Leonardtown, MD departed this life on January 27, 2009. Born March 18, 1936 in Pitt County, N.C., he was the son of the late Claudius Simmons and Rosa Mae House Perkins.

Benjamin attended North Carolina Agricultural and Technical State University in Greensboro, North Carolina where he received a B.S. degree in Mathematics in 1958. In 1959, he was drafted for a two-year stint with the United States Army. After his military obligation was completed in 1961, he accepted a teaching position at George Washington Carver Senior High School in St. Mary's County.

Benjamin united with the First Missionary Baptist Church of Lexington Park under the late Reverend Alfred Chambers. He was a faithful member who did whatever he was asked to do. Benjamin served on the Christian Education Ministry, the Trustee Ministry, the Developmental Committee and various other assignments.

Benjamin had more than 35 years of experience in education before his retirement from the St. Mary's County Public School System as the Assistant Supervisor of Transportation in 1993. During his tenure with the St. Mary's County Board of Education, Benjamin was a math teacher, committee chair, and team leader but the reason his students remember him best is because "Mr. Simmons taught me how to drive." Yes, Benjamin taught drivers' education… in the classroom, on the range, and on the road. At one point he was the only driver education teacher in the County.

Benjamin had always been active in the community. His days were filled with volunteering, helping, and assisting whomever, whenever and wherever he could. Organization memberships include: Maryland Retired School Personnel Association, the National Education Association, the Education Association of St. Mary's County, and the NAACP. In addition, Benjamin was a lifetime member of Kappa Alpha Psi Fraternity Incorporated, Jolly Gents Sportsmen Club, Public Action Committee of St. Mary's County, Lions Club International, Lexington Park Chapter.

As a result of his tireless efforts in the community, Benjamin received numerous awards; honors, and citations. Among them were: Man of the Year for Public Action Committee (2008); Certificate of Appreciation presented by the St Mary's County Retired Teachers Association (2008); Proclamation presented by the St. Mary's County Board of County Commissioners (2008); Citizen of the Year presented by Omega Psi Phi Fraternity, Inc. (2007); Outstanding Performance presented by the Jolly Gents Sportsmen Club (1995).

Benjamin was a big Redskins football fan, a faithful fan of North Carolina A&T State University (Aggie Pride) and the Washington Mystics.

Benjamin is survived by his wife, Sandra (Nita) Thompson Simmons; his children, Joan Rosalyn Atkinson, (Zebbie, IV) of Gambrills, MD; Benjamin Warren Simmons, Jr. of La Plata, MD, and Damian Andre Thompson of Glendale, AZ; grandchildren Zebbie V and Joanna Atkinson, Bryce Simmons and Keira Neal; mother-in-law Catherine S. Thompson of Hollywood, MD; two brothers-in-law, William R. Thompson, Jr., of Shelbyville, KY and John S. Thompson (Patricia) of Burke, VA; nine sisters-in-law, Frances C. Thompson of Jacksonville, FL, Rose Foster (James) of Chester, VA, Delores E. Thompson and Angela H Thompson of Hollywood, MD, Joyce A. Harley (Lawrence) of Laurel, MD, Sarah A. Swales of Jacksonville, NC, Nellie R. Thompson of Lexington Park, MD, Rita M. Bond (Marvin) of Mechanicsville, MD, Phyllis A. Sanxter (Thomas) of Mcclenny, FL; a host of nieces, nephews and other extended family.

Family will receive friends for Benjamin's Life Celebration on Sunday, February 1, 2009 from 4:00 p.m. until 8:00 p.m. in First Missionary Baptist Church, 47359 Lincoln Avenue, Lexington Park, MD 20653. A Funeral Service will be conducted by Reverend Roderick McClanahan on Monday, February 2, 2009 at 11:00 a.m. Interment will follow in the church cemetery.

Serving as pallbearers will be John S. Thompson, James Foster, Thomas Sanxter, Lawrence Harley, James Swales, and Julius Bond.

Memorial contributions may be made to the First Missionary Baptist Church Building Fund, P.O. Box 1663, Lexington Park MD, 20653.

Arrangements by the Brinsfield Funeral Home, P.A., Leonardtown, MD.