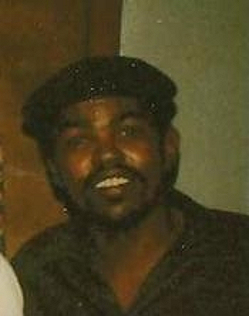 Montgomery, Max Ulysses (Age 53) of Pisgah, Maryland.

On Sunday, February 6, 2011, at his home in Pisgah, Maryland, the Lord called Max Ulysses Montgomery from this earthly life to life eternal.

He was born in Grayton, Maryland on October 30, 1957, to Joseph Montgomery, Sr., and the late Mary Blanche Montgomery.

Max was also known as "the Mack Daddy". He was educated in the Charles County Public School System. He was employed as a contract carpenter and a cement finisher, until he became ill. Back in the day. . . he enjoyed boxing; he could "hand-dance" circles around everybody on the dance floor; and he would always say: "You're looking at a man " and "I'm a man".

He was a people person and enjoyed: laughing, joking, teasing, meeting new people, and attending family gatherings, which he really enjoyed. He loved everyone and yes, they loved him. He touched many lives by helping to build and-or improve the homes of his family and many friends. He would always brighten up a room with his smile.

Over the past six years, a special kind of love, kindness and concern was shown to the Mack Daddy by his sister Laura and her husband Alfred and their immediate family.

In addition to his mother he was preceded in death by his nephews: Jerald Washington, Jr. and Antoine Proctor and one niece.

Max will be missed by his Father, Joseph Montgomery, Sr.; Sisters: Vivian Montgomery, Sarah Harris (Gene), Laura Proctor (John Alfred), Blanche Washington (Jerald), Viola Djeddour (Omar) and Victoria Johnson (Wallace); Brothers: Joseph Montgomery, Jr. (Neil) and Rocky Montgomery; Aunts: Laura Williams, Mary Hart, and Maggie Keys; Uncle: Ezekiel Cunningham; nieces, nephews and a host of other family and friends.

Viewing, 10:00am Tuesday, February 15, 2011 until time of Service, 11:00am at Pleasant Grove Missionary Baptist Church, 5560 Pleasant Grove Road, Marbury, Maryland 20658. Interment, Church Cemetery.

Arrangements entrusted to THORNTON Funeral Home, P.A., Indian Head, Maryland.