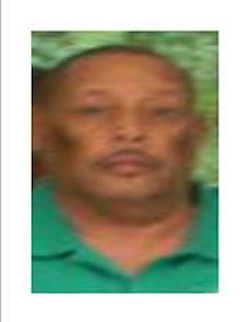 Harry L. Butler was born on February 27, 1947 in Washington, D.C. to the late Atla Brawner and the late Harry Butler. He was the oldest of seven children. His nickname was "Boot."

He attended Prince Georges Public Schools.

He was employed by Fairfax Trucking Company for several years. He enjoyed baking cakes and had a heart for historic cars. He was known for his loving smile and compassion for others.

Harry left suddenly and peacefully on October 11, 2011 at his residence in Bryans Road, Maryland. He was married to the late Emma Jean Hyman-Butler.

Left with treasured memories are daughters, Tabiltha and Sheri, son, Jermaine; grandchildren; Darrien, Glenda, Zachrus, Derrick, Ashley, DeVonte, Danante, Tenisha, Quartez, and I-yona; greatchildren; Cameron, Jayden, Jakiya, Davonte, Jr., Quartez, Jr., Tyrick and Tyrese, Mikayla, and Shantisha, Ashley; sisters the late Theresa Payne, Patricia Wheeler, Jacqueline Harley(David), Gale Aukard (Michael); and two brothers Lawrence (Joyce) and Larry Brawner and nieces; Cymanda Wheeler, Santania Kyer, Kiante Burch, Davina and Candance Harley, Kia Brawner, Lorena and Lorelle Brawner; nephews; David Roy, Gary Burch, III, Codero Harley, Lawrence Brawner, Jr., Larry Brawner, Michael Jr. and Jason Aukard; aunts: Delores Johnson, Marion Jarmon, Eleanor Travers, Estelle King and a host of other loving relatives and friends.

His viewing will be held at Thornton Funeral Home, P.A., 3439 Livingston Road, Indian Head, MD 20640, on Saturday, October 15th from 9am until service time 10am. Interment Heritage Memorial Cemetery, Waldorf, MD.

Arrangements provided by Thornton Funeral Home, P.A.