Davis, Eva Irene
Birth: 1936-01-29 in Othello, North Carolina
Residence: La Plata, Maryland
Death: Thursday, January 01, 2009
Laid to Rest: Wednesday, January 07, 2009 in the Mount Rest Cemetery, La Plata, Maryland
Condolences: Click to View or Post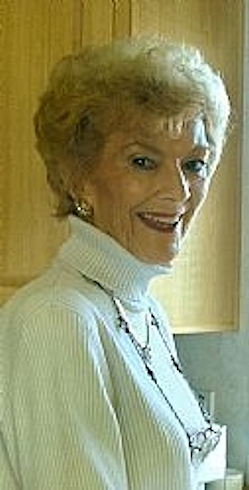 "Miss Irene" was a gracious and lovely Southern Lady. She was born in Othello, North Carolina, on January 29, 1936. As she told everyone, she was "from the hills of North Carolina - right on top of the Blue Ridge." She was the daughter of Hattie Miller Johnson and Tom Johnson. Irene attended Othello Elementary School, a two room schoolhouse, and graduated from West Jefferson High School.

She is predeceased by her parents; her sister, Sandra Elaine Johnson; and her loving husband, Mack D. Davis. She is survived by her "adopted" and devoted daughter, Celene Graves; brother-in-law, Bruce Davis and wife Ellen of La Plata, MD; sister-in-law, Barbara Davis Stevens and husband Fred Stevens of Winter Garden, FL; aunts, Mae Phillips and Ellie Miller; and a host of cousins, nieces, nephews, and many devoted and loving friends.

Irene's relationship in the Washington-Metropolitan area began in 1956 when she began her career with the Federal Bureau of Investigation in Washington, D.C. Shortly thereafter, she was introduced to Mack Davis, who became the great love of her life. They were married on April 18, 1959 in a Baptist Church on Pennsylvania Avenue, Washington, D.C. They lived on Minnesota Avenue in D.C. and later moved to the Marlow Heights, MD area. Mack was a mechanical engineer and worked with W.T. Jowett until 1972 when he became partners with his brother Bruce Davis in The Davis Corporation, La Plata, MD.

"Miss Irene" graced the Southern Maryland area when she and Mack moved to their lovely home on Ellenwood Drive in La Plata where they hosted weekly soirees for numerous friends and associates. They filled their lives with service to their community, including fundraisers and benefits for Melwood. Mack passed away suddenly in July, 1983 and Irene retired from the F.B.I. after 28 ˝ years of service, to assist The Davis Corporation in continuing Mack's legacy.

Irene filled her life of service with a myriad of charities and associations, including Civista Hospital Foundation, Zonta, County First Bank Board of Directors, Charles County Chamber of Commerce Board of Directors, and was voted Working Woman of the Year.

Irene had a great love of all sports including the TERPS, ACC basketball, and Redskins football games. Among her adventures, she was extremely fond of her trip on the Concorde to witness the tennis tournament at Wimbledon, England.

Irene met Captain Billy and became great and loving friends with he nad his restaurant family. Together they continued a legacy of charity and service to the community. She greeted one and all at Captain Billy's with her winning smile and, "Hello there! How are you there?"

Irene's final days were spent in her dream home in Hickory Ridge. She continued to be a gracious hostess, always surrounded by family and friends, and felt she was "Getting as close to Mack as possible."

We have all been graced with the friendship and loving spirit of a true and gentle lady who touched the lives of all who knew her.

A Visitation will be held on Tuesday, January 6, 2009 from 4-8pm with prayers at 7pm and on Wednesday, January 7, 2009 from 9-10:30am at La Plata United Methodist Church, 3 Port Tobacco Road, La Plata, MD 20646.

A Funeral Service will follow on Wednesday, January 7, 2009 at 11am at La Plata United Methodist Church, La Plata, MD.

Clergy will be the Pastor Bruce Jones and Rev. Arnold Taylor.

Pallbearers will be Doug Davis, Kevin Clements, Rocky Graves, Paul Hahn, Sr., Paul Hahn, Jr., Rusty Jowett, Bob Mitchell, and Reggie Rawls.

Honorary Pallbearers will be the County First Bank Board of Directors.

Interment will take place at Mount Rest Cemetery, La Plata, MD.

Arrangements provided by Raymond Funeral Service.