Daye, Richard Lee
Birth: 1947-03-31 in Washington, DC
Residence: Hollywood, Maryland
Death: Wednesday, May 07, 2008
Laid to Rest: Tuesday, May 13, 2008 in the Charles Memorial Gardens, Leonardtown, Maryland
Condolences: Click to View or Post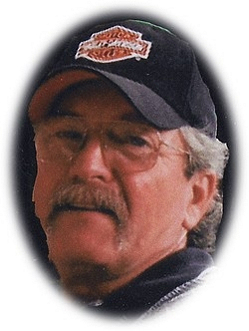 Richard Lee "Richie" Daye, 61, of Hollywood, MD died May 7, 2008 at his residence. Born March 31, 1947 in Washington, DC he was the son of the late Walter Warren and Mary Elizabeth Ware Daye.

He was the beloved husband of Tammy Lee Hall Daye who was the love of his life and whom he married on August 4, 2006 in Battle Creek on their boat.

He is survived by his children; Jeffrey Richard Daye and his wife Tammy of California, MD, Julie Renee Baden, Brandon Lee "Pud" Daye, and Chasity Lynne Buckler, all of Hollywood, MD, Tony Buckler of Leonardtown, MD , Jeffrey Allen Lacey of Baltimore, MD, son-in-law James Baden of Baden, MD and Kenny Nicholson "The Red Headed Step-Son".

He was also survived by his grandchildren; Zachery Allen Miles, Jared Michael Daye, Alexia Lynn Garrison, Emma Catherine Baden and Jacob Lee Daye, as well as his brothers and sisters; James Warren Daye of Springfield, VA George Daye of Clinton, MD Barbara Buttacavoli of Orlando, FL, Mary E. Gerlach of Baltimore, MD, William H. Daye of Lakeland, FL, Walter W. Daye, Jr. of Winchester, VA, John E. Daye of Mechanicsville, MD and Patti Kryzminksi of Potomac, MD and his father-in-law Ted Hall of Mechanicsville, MD.

Richie moved to St. Mary's County in 1959 from Clinton, MD and graduated from Chopticon High School "Class of 1966". He served in U.S. Army for two years, from January 3, 1967 to December 14,1968 He was employed as an engineering technician for the Department of Navy at NAS Patuxent River for 35 years, retiring on December 31, 2003. He enjoyed commercial crabbing, hunting and fishing. He loved his Harley Davidson and his beloved dog Tazz.

The family received friends on Monday, May 12, 2008 in the Mattingley-Gardiner Funeral Home, Leonardtown, MD where a funeral service was held on Tuesday, May 13, 2008. Interment followed in Charles Memorial Gardens, Leonardtown, MD. Contributions may be made to O.P.I.S., St. Mary's Hospital, P.O. Box 527, Leonardtown, MD and/or Hospice of St. Mary's, P.O. Box 625, Leonardtown, MD 20650.

Arrangements provided by Mattingley-Gardiner Funeral Home.