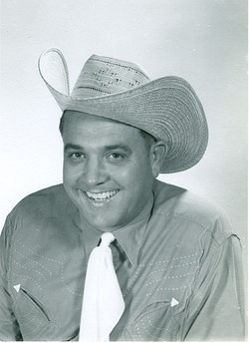 Martin Joseph "Rocky" Willis, Jr., 84, of Lexington Park, MD died August 12, 2009, at the Charlotte Hall Veteran's Home.

Born November 14, 1924, in Clanton, AL, he was the son of the late Martin Joseph Willis, Sr. and Virgie Mimms Willis.

He is survived by his wife of 64 years, Marion Grace Willis, his daughter, Sharen Dyson and son, Charles Willis of Lexington Park, MD and son, Larry Willis of Verbena, AL. He is also survived by grandchildren, Michelle Marble, Jennifer Sivak, George Owens, and Mark Owens all of Lexington Park, MD and Connie Walden of Parrish, FL, Tina Smith of Cattletsburg, KY, Sandy Moton of Thorsby, AL, and Martin Joseph Willis, III, of Clanton, AL, eleven great-grandchildren and four great-great grandchildren. He is also survived by his brother Joseph A. Willis of Clanton, AL. He was predeceased by his siblings, Jimmy Willis, Bill Willis, Ed Willis, Sadie Foshee, and Eunice Wilson.

Mr. Willis attended school in Clanton, AL. In October, 1941 he joined the U. S. Navy. He attended aviation ordinance schools at Norfolk and Dahlgren, VA. His time serving his country during World War II was spent in the Pacific, in the Solomons and New Hebrides. He also served during the Korean War. He spent twenty-one years in the Navy, including squadron time at San Diego, CA, Patuxent River, MD, and Quonset Point, RI, and time at sea serving aboard aircraft carriers, USS Leyte, USS Bon Homme Richard, USS Bennington, and USS Ranger. His final tour of duty, which brought him back to St. Mary's County, MD in 1960, was as Navy Recruiter in Washington, DC.

After retirement from the Navy, "Rocky" Willis worked for WKIK radio station in Leonardtown, MD, broadcasting from 1962 to 1964, when he left and went to work at WPTX radio station in Lexington Park, MD, until 1978. During these years on the air, he became known for his love of onion sandwiches and his daily sign off "Lord willing and the creeks don't rise". He is also remembered for the remote broadcasts from around the county and the boat races. In addition to his radio work in St. Mary's County, "Rocky" Willis played a little hillbilly and country music over the years. In the 50's he had a band, "The Patuxent Playboys", that played the popular honkey tonks of the day. In the 60's and 70's the band was "The Bacca Patch Playboys", which was a regular at the old Oakwood Lodge in Piney Point, MD, as well as many other venues. Mr. Willis was also active in civic organizations in St. Mary's County. He was on the board of directors for the newly established St. Mary's County Chamber of Commerce, of which he also served as president; he was a member of the Lexington Park Rotary Club, the St. Mary's County Elks Lodge, and the Fleet Reserve Association. In 1978, "Rocky" and his wife, Marion, moved back to his hometown of Clanton, AL, where he could spend some time with his brothers and sisters and their families, and his oldest son and his family, after having spent years in MD with his daughter and her family, his younger son, and the many friends made over the years. He remained there until his health deteriorated, then moved back to Lexington Park in July, 2008, where he lived out his life close to his family in Maryland. Before he passed away, he once again enjoyed stuffed ham, fried oysters and hard crabs in the place he had once called home. His final days were spent at the Charlotte Hall Veteran's Home, where he received wonderful compassionate care.

The family will receive friends for Rocky's Life Celebration on Sunday, August 30, 2009 from 1:00 p.m. to 2:00 p.m. in the Brinsfield Funeral Home, 22955 Hollywood Road, Leonardtown, MD 20650. A memorial service will be conducted at 2:00 p.m. Interment will be at a later date.

Memorial contributions may be made to the Charlotte Hall Veteran's Home, 29449 Charlotte Hall Rd., Charlotte Hall, MD 20622, Lexington Park Volunteer Rescue Squad, P.O. Box 339, Lexington Park, MD 20653, or Hospice of St. Mary's, P.O. Box 625, Leonardtown, MD 20650.

Arrangements by the Brinsfield Funeral Home, P.A., Leonardtown, MD.