Butler, Mary Helen
Birth: 1945-01-30
Residence: Waldorf, Maryland
Death: Sunday, June 28, 2009
Laid to Rest: Tuesday, July 07, 2009 in the St. Joseph's Catholic Church Cemetery, Pomfret, Maryland
Condolences: Click to View or Post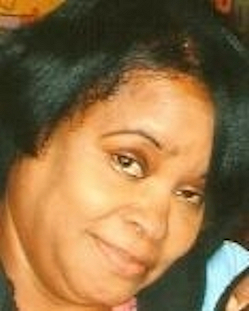 Mary Helen Butler, 64, of Waldorf, Maryland departed into eternal life at her home on Sunday, June 28, 2009. She was born on January 30, 1945 to the late Thomas DeSales and Mary Edith Butler. In addition to her parents, she is preceded in death by her brothers James, Thomas, George and Lawrence; and her nephew Charles Butler, Jr.

She retired from the Charles County Board of Education as an Assistant Building Manager in June 2008 after many, many years of service. She was very well respected amongst her colleagues and the students at Maurice J. McDonough High School. She was dedicated and reliable over the years, but she looked forward to her retirement so she could relax and spend more time with her family.

Mary Helen was a great inspiration to her family and was a true friend and mom to so many of our extended family and friends. It was nothing for her to give so unselfishly of herself. She encouraged us to take care of each other and was the second "Rock" next to Mema in the family. She prepared Sunday dinners - every Sunday and if it wasn't enough, she cooked more. She enjoyed eating crabs, reading books and watching the Sci-Fi channel, as well as the Young and The Restless.

Mary leaves to cherish her wonderful memory, her children Brigitte, Gary, Felecia and Bernard; her grandchildren Shane, Brooke and Isaiah; her sisters Alma and Alice; her brothers Charles, Joseph and Robert; her aunts Ella and Audrey Washington; daughter-in-law Christi, sisters-in-law Theresa (Reesie), Linda, Theresa, Thelma and Yvette; brothers-in-law Bruce and Larry; nieces and nephews Charles (Cathy), Maxine (Christopher), Samuel (Vivian), Caroline, Clifton, Rosemary (Allen), Charlotte, Brian (Tina), Melissa, Ronald, Robert, Shelly (Jeff), Joseph, Jr., Nathaniel (Kim), Harold, Jr., Sonia, Yolanda (Ron), Christopher, Stephen (Paulette), Larry (Shalawn), and Danielle (Mikael); her great nieces and nephews LaToya, James, Andrew, Janay, John, Kimberlee, Samuel, Jr., Brian, Ebony, JaQuan, Naja, Darius, Dominic, Ariel, Braxton, Brent, Quintin, Kayla, Taylor, Jeremiah, Bryce, Tyrone, and Jalen (honorary grandson - Kyle Thompson).

She also leaves to cherish her memory, two special cousins William Chase and Theresa Thomas who graciously assisted her whenever she needed them and a host of family and friends.

Her Viewing will be held on Tuesday, July 7th, 9:30am until Mass of Christian Burial, 10:30 am at St. Joseph's Catholic Church, 4590 St. Joseph's Way, Pomfret, Maryland.

Her Interment will be in the Church Cemetery. Arrangements entrusted to Thornton Funeral Home, P.A. Pomonkey, Maryland.