Gallant, Bonnie Jeannine
Birth: 1944-10-29 in Chestertown, Maryland
Residence: Leonardtown, Maryland
Death: Wednesday, November 12, 2008
Laid to Rest: Tuesday, November 18, 2008 in the Galena Cemetery, Galena, Maryland
Condolences: Click to View or Post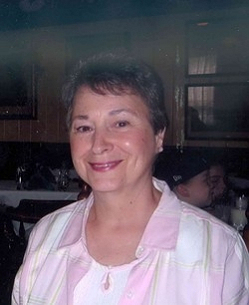 Bonnie Willis Gallant, 64, of Leonardtown, MD, daughter, wife, and mother, and grandmother passed away November 12, 2008 at home, surrounded by her loving family, after a long and valiant struggle against breast cancer.

During almost forty years in St. Mary's County, she was very active in county associations, including the Girl Scouts, Sweet Adeline's, and the Tuesday Morning Ladies' Bowling League at Esperanza Lanes. She whole-heartedly committed herself to board and crafter membership in the St. Mary's County Crafts Guild, a group of dedicated people who have kept crafts alive and well in the county for more than thirty years, in many locations, and under several names - currently, the Old Towne Crafters of Leonardtown.

Bonnie was born in Chestertown, Maryland on October 29, 1944 and grew up in nearby Cecil County. She attended Bohemia Manor High School and Goldey-Beacom Business College in Wilmington, Delaware.

She is survived by her husband of 44 years Richard, her daughter Michelle, son-in-law Steven, and grandsons Spencer and Logan Wall, all of Leonardtown, and her daughter Paula, son-in-law Rick, grandson Jackson, and granddaughter Carley Tepel, of Hollywood. She has extensive family members on the Eastern Shore, including the Coleman family of Suttlersville, Maryland, and in New England. Also, she leaves behind her beloved mother, Anna Bramble Willis. She was preceded in death by her father, Carlton Willis, who passed away in February.

Family will receive friends for Bonnie's Life Celebration on Monday, November 17, 2008 from 5:00 p.m. until 8:00 p.m. in the Brinsfield Funeral Home, 22955 Hollywood Road, Leonardtown, MD 20650. A Funeral Service will be held at 6:00 p.m. Interment will take place on Tuesday, November 18, 2008 in the Galena Cemetery in Galena, Maryland. In lieu of flowers, donations can be made to Hospice House of St. Mary's, P.O. Box 625, Leonardtown, MD 20650.

Arrangements by the Brinsfield Funeral Home, P.A., Leonardtown, MD.