Morris, Rose Marie
Birth: 1943-09-21 in Leonardtown, Maryland
Residence: Clements, Maryland
Death: Thursday, June 17, 2010
Laid to Rest: Tuesday, June 22, 2010 in the Sacred Heart Catholic Church Cemetery, Bushwood, Maryland
Condolences: Click to View or Post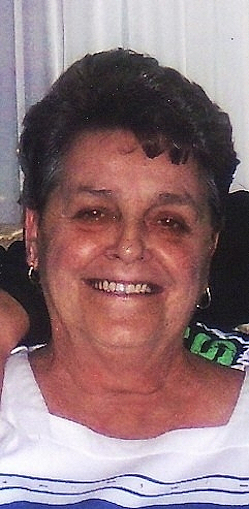 Rose Marie "Sissie" Morris, 66, of Clements, MD died June 17, 2010 at her residence. Born September 21, 1943 in Leonardtown, MD she was the daughter of the late Francis Abell and Elsie Marie Woodburn.

Sissie was the loving wife of the late William S. "Billy" Morris whom she married on February 4, 1961 and preceded her in death on May 6, 1997.

She is survived by her children Jeb Morris (Donna) of Bushwood, MD, Frankie Morris of Florida and Tina (Gary) Norris of Clements, MD. Sissie is also survived by her siblings Teeny and Phillip Woodburn, of Leonardtown, Gloria Nelson and Lucy Erskine of Clements, MD, as well as her grandchildren Marci, Mindy, Tyler, Frank and Mitch Morris.

She was also preceded in death by her brother Sam Woodburn of Leonardtown, MD.

Sissie graduated from St. Mary's Academy and was a life-long resident of St. Mary's County. She was a Medical records technician for St. Mary's Hospital for 25 years. Sissie enjoyed spending time with family and friends and also enjoyed going to concerts and loved Country music, her favorite Country music performer was the late Conway Twitty she also enjoyed dancing and dirt track racing.

The family will receive friends on Monday, June 21, 2010 from 5:00 – 8:00 PM in the Mattingley-Gardiner Funeral Home Chapel, Leonardtown, MD where prayers will be said at 7:00 PM. A Mass of Christian Burial will be celebrated on Tuesday June 22, 2010 at 10:00 AM at Holy Angels Catholic Church Avenue, MD with Fr. William Gurnee officiating. Interment will follow in Sacred Heart Catholic Church Cemetery, Bushwood, MD. Pallbearers will be Frank Morris, Mitch Morris, Tyler Morris, Jamie Nelson, David Woodburn and Darrell Erskine.

Contributions can be made to Seventh Dist. Rescue Squad P.O. Box 206 Avenue, MD 20609, Hospice of St. Mary's P.O. Box 625 Leonardtown, MD 20650 also (ACTS) A Community that Shares P.O. Box 54 Bushwood, MD 20618 .

Arrangements provided by the Mattingley-Gardiner Funeral Home, P.A.