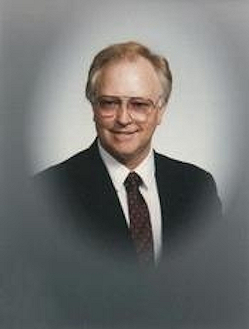 Daniel "Danny" Smith, Jr., age 76, of Jenkins, Missouri, passed away Monday, August 8, 2011, in his home, peacefully surrounded by family. Danny, as most knew him, was born, February 20, 1935, in Washington D.C., the son of Elmer Daniel Smith, Sr. and Maxine Delores (Hibler) Smith.

On January 5, 1979, in Waldorf, Maryland, he was united in marriage to Rebecca "Becky" (Cargile) Harman, who survives.

Also surviving are his mother, Maxine Smith of Jenkins, Missouri; his sister, Sandra Black and her husband, Ronnie of Washburn, Missouri; three daughters, Wendy Godwin and her husband, Marty of Lucama, North Carolina, Valerie Reiser and her husband, Robert of Greensboro, North Carolina and Tammy Fare and her husband, Doug of Jenkins, Missouri; three sons, Stephen Smith and his wife, Dana of Lexington, North Carolina, Billy Harman and his wife, Kim of Waldorf, Maryland and David Smith and his friend, Shawna of Jenkins, Missouri; twelve grandchildren, Adam Winters, David Tugwell, Amberlyn Ritch, Jeremy Reiser, Jessica Reiser, Julia Smith, Aaron Frazier, Matthew Frazier, Lauren Frazier, Brett Harman, Jake Harman and Carly Harman; five great grandchildren, Kathryn, Andrew, Ashlyn, Daniel and Ali and a host of nieces and nephews.

Preceding him in death was his father.

Danny grew up and received his education in Maryland. He served in the United States Navy from 1956 until 1962, as an airman and navigator. He received many commendations and awards, which included the Blue Jacket Award by his squadron. He worked at the Naval Air Test Center in Patuxent River, Maryland until his retirement in 1988. He was a gospel singer and recording artist as "music with a message". He sang with the Watchmen Quartet in Maryland. In 1991, he moved to Missouri, where he sang with the Zioneers. The most important thing to him was his faith in the Lord Jesus Christ and his family.

The family wants to extend special thanks and blessings to the Good Shepherd Hospice Group for their exceptional care and support.

Funeral services will be held at 2:00 P.M. Thursday, August 11, 2011, in Fohn Funeral Home, Cassville. Burial with military honors will be in Washburn Prairie Cemetery, Washburn, Missouri.

The family will receive friends from 6:00 until 8:00 P.M. Wednesday in Fohn Funeral Home, Cassville.

Arrangements provided by Fohn Funeral Home, Cassville, Missouri.