Elliot, Brice Lee, Sr.
Birth: 1928-01-10 in Broomes Island, Maryland
Residence: Broomes Island, Maryland
Death: Friday, November 20, 2009
Condolences: Click to View or Post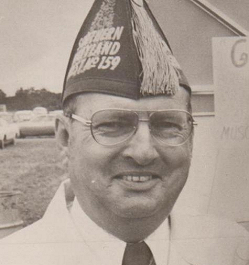 Brice Lee Elliott, Sr., 81, of Broomes Island, MD passed away on November 20, 2009 in Prince Frederick, MD. He was born January 10, 1928 in Broomes Island, MD to the late James Emerson and Marion Estelle Mister Elliott. He is also predeceased by his wife, Dorothy Mae Elliott.

In his younger years, Brice was an avid drag racer all over the East Coast. He won the "Presidents Cup" at Budds Creek several years. Brice served in the Army from 1946- 1947 receiving the WWII Victory Medal. He was a member of the VFW, American Legion, Lions Club and Boumi Temple all in St. Mary's County and the National Guard in Annapolis.

Father of Brice L. Elliott, Jr. of Broomes Island, and Deborah Wood, of Vidor Texas. He is also survived by his granddaughter, Danielle Nicole Burgan of Prince Frederick, MD.

The family will receive friends at the Rausch Funeral Home, PA, 4405 Broomes Island Road, Port Republic, MD on Saturday November 28, 2009 from 10:30 AM to 12 noon where services will be held at 12 noon. Interment is private. Memorial contributions may be made to Alzheimer's Association National Capital Area, 11240 Waples Mill Road, Suite 402, Fairfax, VA 22030.

Arrangements by Rausch Funeral Home, P.A., Port Republic, MD.