Bilcze, Helen Mae
Birth: 1911-03-03 in Wellsville, Ohio
Residence: La Plata, Maryland
Death: Thursday, January 08, 2009
Condolences: Click to View or Post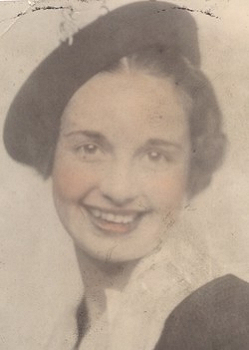 In loving memory of Helen Mae Bilcze of LaPlata, Maryland, formerly of Alliance, Ohio, died on January 8, at home. She was 97 years old. Born on March 3, 1911 in Wellsville, Ohio; she was the daughter of the late Carl R. and Ida B. Jeffrey.

At the same time her brother was serving his country during World War II, she was a "Rosie Riveter", and afterwords worked retail for many years. Mrs. Bilzce had a strong and loving faith in God, and was a prayer warrior. She was President of the Women's Ministries in her local church and a Sunday school Teacher for over 50 years. She loved cooking, canning, sewing, needlepoint, and tending to her African violets. She especially loved spending time with her grandchildren. She spent the last ten (10) years living in Maryland surrounded by her family and friends who loved her dearly.

She was preceded in death by her loving husband, John Bilzce in September, 2004; brothers, John Jeffrey, Carl Jeffrey, Jr., and Robert Jeffrey.

She is survived by her only child, Joyce Ann and Son-In-Law, Larry W. Call; five grandchildren and spouses Jodice Ann (Edward) Rannin, Daniel Ray (Deborah) Call, Yvonne Louise (Hank) Barry, Ramona Lynne (Walter) Hanson, Lisa Renee (Jeffery) Montbriand; nephew and niece by marriage, Curt and Sandy Bilzce; 17 great grandchildren and 7 great-great grandchildren.

A life celebration will be held at Brinsfield-Echols Funeral Home, P.A. of Charlotte Hall, MD., on September 17, from 2 - 5PM, with the Reverend Tom Cogle of Calvary Grace Assembly of God presiding. Funeral services shall be held in Alliance, OH.

Local arrangements made by Brinsfield-Echols Funeral Home, P.A. of Charlotte Hall, MD.

In lieu of flowers, memorial contributions can be made to Hospice of Charles County, Maryland.