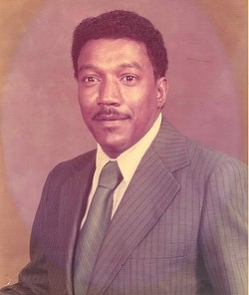 Henry L. Rosier, 77, of La Plata, MD, died February 10, 2012 at home. Born January 17, 1935 in La Plata, MD, he was the son of the late Joseph Rosier and late Mary Louise Rosier.

He is survived by his wife of 53 years, Violet Rosier; 4 children, son, Zachary (Monica); daughters, Beverly (Darren), Charlene (Keith), La Tonya (Chris); brothers, James (Shirley), Bernard (Barbara), Stephen, and Raymond (Helen); sisters, Mary, Dorothy, and Emma (Ernest); 13 grandchildren, 5 great-grandchildren, and numerous nieces and nephews, other relatives, and friends.

Mr. Rosier served his country (United States Army) for two years before going to work as a Quality Assurance Specialist for the federal government at Naval Ordnance Station in Indian Head, Maryland. Mr. Rosier retired in 1991 after thirty-one years of civil service.

He enjoyed fishing, crabbing, and spending time with his family. In addition, he was a "diehard" Redskins fan.

Visitation will be held from 9 am until time of service at 10 am on Feb. 16, 2012 at Sacred Heart Catholic Church in La Plata, MD. Rev. Father John Reutemann will officiate. Burial will take place at the church cemetery with military honors. Pallbearers will be James Rosier, Jr., Conrad Carter, Emmitt Newman, Robert Perry, Ernest (Ernie) Yates, Jr., and Darrell Clark, Jr.

Arrangements are being handled by Arehart-Echols Funeral Home in La Plata, MD.

In lieu of flowers, memorial contributions may be made to Hospice of Charles County, 105 La Grange Ave., La Plata, MD 20646.