Combs, Thomas Nathaniel, Sr.
Birth: 1923-09-17 in Great Mills, Maryland
Residence: Leonardtown, Maryland
Death: Thursday, April 08, 2010
Condolences: Click to View or Post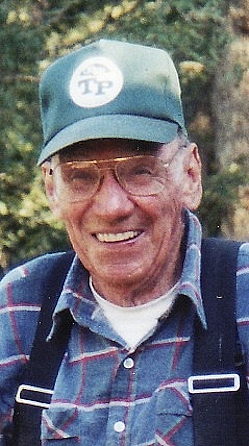 Thomas Nathaniel Combs, Sr., 86, of Leonardtown, MD died April 8, 2010 in Washington, DC. Born September 17, 1923 in Great Mills, MD he was the son of the late Charles and Agnes Eva Aud Combs.

Thomas was the loving husband of A. Marie Combs, whom he married on May 1st in 1947.

He is also survived by his children Thomas N. Combs, Jr.(Sudy) of Callaway, MD, Bennie Combs (Bernadette) of Chaptico, MD and Glenda White (Jeremy) of Lexington Park, MD; his six grandchildren, Shelly Wathen(Danny) Thomas Combs III, Ashley Combs, Dane Hanson(Hannah), Brad Combs and Amy Hanson; Three grandchildren; Olivia Buzzurro, Boston Hester and Brock Hester; as well as his siblings Kitty Clark of California, MD, Roger Combs and Mary Hall both of Callaway, MD, Julia Tyler of Leonardtown, MD, Irma Hayden of Great Mills, MD, and Leona Lucas of Pennsylvania.

He was preceded in death by his brother Gilbert Combs.

Thomas was a lifelong resident of St. Mary's County and was in the United States Army for four years and is a WWII Veteran. Thomas belonged to the VFW of California, MD and the American Legion Post 255. He was an avid gardener and enjoyed canning vegetables and building bird houses.

The family will receive friends on Monday, April, 12, 2010 from 5:00 – 8:00 PM in the Mattingly-Gardiner Funeral Home, Leonardtown, MD, where prayers will be said at 7:00PM by Fr. Joseph Sileo. Services and Interment will be private.

Contributions in Memory of Thomas may be made to Hospice of St. Mary's, P.O. Box 625, Leonardtown, MD 20650 and/or the Second District Vol. Rescue Squad, P.O. Box 1, Valley Lee, MD 20692.

Arrangements provided by Mattingley-Gardiner Funeral Home.