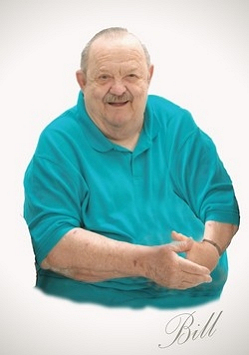 William Marvin Carr, Sr. 75 of Mechanicsville, MD passed away on January 21, 2011 at his home surrounded by family and friends. Born February 8, 1935 in Laurel, MD he was the son of the late William P. and Aletha A. Wynn Carr.

Bill was a man who lived a life of love and laughter. He made a point to get the most out of life. He began working at the Pentagon Athletic Center in 1976 as the Maintenance Forman. After 24 years at the PAC, he retired in February of 2000. After that, he worked briefly for the Center of Life Enrichment as transportation driver. Bill loved his coffee, playing cards, the slots, hunting and working in the yard. He was a jack of all trades. There wasn't anything he couldn't fix and no one was better at finishing drywall. His greatest treasure was his family. He enjoyed family vacations, holiday celebrations and especially birthday parties. He loved to tease and was forever asking "Where are you taking your shower to?"

William is survived by his wife Cathy L. Carr of Mechanicsville, MD, children; Valerie Gates of Gaithersburg, MD, Cheryl Alford of Riverdale, MD, Timothy Lowe of Edmonston, MD, Debra Schmidt of Crofton, MD, William Carr, Jr. of Mechanicsville, MD, Tracy Harding of New Bern, NC, and Bryan Carr of Mechanicsville, MD, siblings; Harriett Kilby of Laurel, MD, Robert Rowley of Mechanicsville, MD and John Rowley of Winchester, VA, also survived by 12 grandchildren and 2 great-grandchildren.

Family will receive friends on Wednesday, January 26, 2011 from 2 p.m. to 4 p.m. and 6 p.m. to 8 p.m. in the Brinsfield-Echols Funeral Home, P.A., Charlotte Hall, MD, where a Funeral Service will be conducted on Thursday, January 27, 2011 at 11 a.m.

Interment will follow in Charles Memorial Gardens, Leonardtown, MD.

In lieu of flowers memorial contributions may be made to Hospice of St. Mary's, Inc., P.O. Box 625, Leonardtown, MD 20650.

Arrangements provided by Brinsfield-Echols Funeral Home.