Mayberry, Theodore Lee Earnest
Birth: 1934-06-27 in Lynchburg, Virginia
Residence: La Plata, Maryland
Death: Friday, January 29, 2010
Condolences: Click to View or Post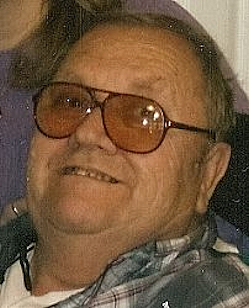 Theodore Lee Earnest Mayberry, 75, of La Plata formerly of Upper Marlboro, MD, died January 29, 2010, at Genesis La Plata Center, La Plata, MD.

Mr. Mayberry was a retired member of the U.S. Army Reserves where he served as a tank operator. Concurrently, he worked as a heavy equipment operator and took part in the construction of Tysonís Corner Mall amongst many other Washington, DC landmarks. Lee moved on to a career with McLean Trucking Company and was a member of Teamsters Local 639. He grew up in the Baptist Church and liked to attend regularly, singing out the many hymns and praise songs.

He enjoyed woodworking, gardening, and spending time with family and friends. He was a man who always had a smile on his face, a hand to hold and a kind word for anyone he saw. He could often be found greeting people entering the nursing home, offering a wisecrack or two and a mischievous grin. He always had some humorous story to tell to anyone who wanted to listen, and enjoyed playing card games, especially spades. He also enjoyed listening to country and bluegrass music. He was a loving, caring jokester who could always be called upon if you needed to know directions to a place or how to fix something around the house. He will be remembered for his positive spirit and endearing humor. He will be sorely missed.

Born June 27, 1934, in Lynchburg, VA, he was the son of the late Newton Mayberry and the late Ruth Lane Mayberry.

Predeceased by his parents; wife of 48 years, Joyce Kirby Mayberry; grandchildren, Philip Arthur Roussillon and Lindsay Nicole Roussillon; great-granchild, Nathaniel Jean Daley.

Survived by sons, David Wayne Mayberry of TN; Calving Dean Mayberry and his wife Terry Lynn of NC; daughter, Rebecca Dawn Mayberry Roussillon and her husband Jerry A. of White Plains, MD. Also survived by five grandchildren, Jennifer Marie Mayberry, Jessica Lee Mayberry, David Lee Mayberry, Dalton Ray Mayberry and Jenna Dawn Roussillon; three great grandchildren, Trenton Alexander Daley, Galvin Dean Howland and Niveah Violet Marberry.

Visitation will be Saturday, February 6, 2010, from 1 until time of service at 2PM at Raymond Funeral Chapel, 5635 Washington Avenue, La Plata, MD.

Deacon John West will officiate.

Memorial contributions may be made to Hospice of Charles County, P.O. Box 1703 Plata, MD 20646.

Arrangements provided by Raymond Funeral Service.