Horn, Harry
Birth: 1940-05-01 in Riverside, New Jersey
Residence: Callaway, Maryland
Death: Thursday, May 20, 2010
Laid to Rest: Monday, May 24, 2010 in the Charles Memorial Gardens, Leonardtown, Maryland
Condolences: Click to View or Post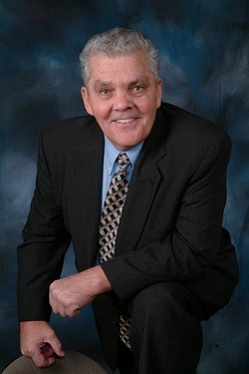 Harry Horn, 70, of Callaway, MD died May 20, 2010 at his home with his family by his side after a lengthy battle with cancer. He was born May 1, 1940 in Riverside, NJ, to the late Harry and Virginia Horn.

He is survived by his wife of 52 years, Barbara, his children and their spouses, Harry Horn (Laurita), Michael Horn (Dottie), Terrie Johnson (Donnie), Debbie Owen (Charles), Scott Horn (Sherrie); 11 grandchildren, Jessica and Barbara Horn, Ashleigh and Kristopher Horn, Brian Drew (Danielle) J.P. Sotelo (Jessica), Amy Sotelo, Charlie Owen (Heather) Kelly Owen (Ryan) Greg Owen (Brittany), Jake Horn; 4 great-grandchildren, Megan Drew, Addison Owen, Charlie Owen Jr., Colleen Horan and his siblings, Jeanne Plaster and Helen Horn and many cousins, nieces and nephews.

He enlisted in the U. S. Navy, just prior to his 18th birthday and proudly served 21 years, retiring in April 1977 at his last duty station, the Naval Air Station, Patuxent River, Md. He served on many of the amphibious ships, including the USS Lindenwald, USS Mount Rushmore, USS Pocono, USS Hermitage, USS Graham County, USS Plymouth Rock, USS Cheybogan County, and the USS Lorain County. He was stationed in the Philippines and was a veteran of the Vietnam War, assigned to IUWG-1Westpac Det. He was employed by IAP, as an HVAC technician and was assigned to the R.ADM William Moffett NavAir Headquarters Building until 2009.

Anyone who knew Harry, was well aware of his great love and respect for the Navy and all men and women who serve our military. He was known for flying the American and POW flags at his home. He was an avid Philadelphia Phillies fan as well as a Philadelphia Eagles fan, which could be seen by the inflatable football players he displayed in his yard. He loved country music, and going on Las Vegas trips to play the cards and slot machines.

He was devoted to his family and enjoyed the many gatherings at his home. He was very proud of his children and strongly encouraged family commitment. He was a very giving person with a warm smile, who cared for others more than himself. No matter how sick he had become, he always wanted to know how everyone was. He never met a stranger or anyone who could talk more than him. He touched so many lives and will be missed by the many people who loved him and what he was all about.

The family will receive friends on Sunday, May 23, 2010 from 2:00 p.m. to 5:00 p.m. at the Brinsfield Funeral Home, 22955 Hollywood Road, Leonardtown, MD 20650 where prayers will be recited at 4:00 p.m. A Mass of Christian Burial will be celebrated Monday, May 24, 2010 at 11:00 a.m. at Holy Face Church, 20476 Point Lookout Road, Great Mills, MD 20624 with Reverend Joseph R. Sileo officiating. Interment will follow in Charles Memorial Gardens Cemetery in Leonardtown, MD.

Serving as pallbearers will be Brian Drew, Charlie Owen, Greg Owen, J.P. Sotelo, Jake Horn and Dickie Russell.
Serving as honorary pallbearers will be John Witt, Steve Blank and Eddie Johnston.

Memorial contributions can be made to Hospice House of St. Mary's, P.O. Box 625, Leonardtown, MD 20650.

Arrangements by the Brinsfield Funeral Home, P.A., Leonardtown, MD.