Mattingley, Joyce Addison
Birth: 1917-11-14 in New Castle, Australia
Residence: California, Maryland
Death: Tuesday, September 15, 2009
Laid to Rest: Saturday, September 19, 2009 in the Charles Memorial Gardens, Leonardtown, Maryland
Condolences: Click to View or Post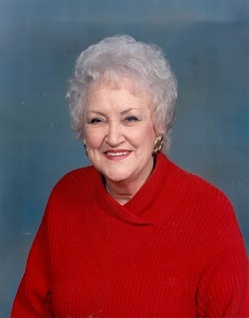 Joyce Addison Mattingley, 91 of California, MD, died September 15, 2009 at St. Mary's Hospital.

Born November 14, 1917 in New Castle, Australia, she was the daughter of the late Lionel and Vera May Daunt Addison.

Joyce met Clarke in Australia during WWII and they were married there in 1945. Joyce and Clarke purchased the Mattingley Funeral Home in Leonardtown in 1957, a business operated by the Mattingley family since 1898. Joyce served as a Funeral Director there until the business was sold after Clarke's death in 1987, ending the nearly century-long operation by the Mattingley family. In addition to the funeral home, Joyce and Clarke established Charles Memorial Gardens in 1977, named in honor of their late son. Joyce served as President of Charles Memorial Gardens, Inc until her death.

In her capacity as a funeral director and owner of the cemetery, Joyce's outgoing personality, kindness and loving spirit touched the lives of countless families in their time of need. She was blessed with a caring cemetery staff that she loved dearly.

Joyce was devoted to her family above all else and adored her twin grandsons.

In addition to her parents Joyce was preceded in death by her husband W. Clarke Mattingley, son Charles F. Mattingley, brothers, Lionel Addison, II, (Dot) and Jack Addison, (Elvia) of Sydney, Australia.

She is survived by her daughter, Charlene M. Kelly, (Captain James P. Kelly, USN, (Retired), of Leonardtown, MD, son, Howard A. Mattingley of Leonardtown, MD, and grandsons; John Clarke Kelly of Tampa, FL and Patrick Michael Kelly of Leonardtown, MD.

Family will receive friends for Mrs. Mattingley's Life Celebration on Saturday, September 19, 2009 from 9:00 a.m. to 11:00 a.m. in the Brinsfield Funeral Home, P.A., Leonardtown, MD, where a Funeral Service will be conducted at 11:00 a.m. with Father John Mattingly officiating. Interment will follow in Charles Memorial Gardens, Leonardtown, MD.

In lieu of flowers Memorial Contributions may be made to St. Jude Children's Hospital, 501 St. Jude Place, Memphis, TN 38105.

Pallbearers will be; Howard Mattingley, J.P. Kelly, John Kelly, Patrick Kelly, Steve Mattingly and Jon Mattingly.

Arrangements provided by the Brinsfield Funeral Home, P.A., Leonardtown, MD.