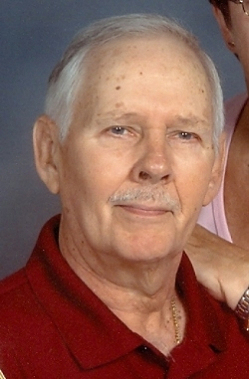 Francis Joseph "Frank" Fisiorek, Jr., age 68, of Huntingtown, MD and longtime resident of Manville, NJ, passed away February 18 at Calvert Memorial Hospital in Prince Frederick, MD. Frank was born April 4, 1943 in Pittsburgh, PA to Francis J., Sr. and Stella (Kuzminski) Fisiorek. He was raised in New Jersey and graduated from Somerville High School in Somerville, NJ.

He served in the U.S. Navy from March 26, 1962 until being honorably discharged June 24, 1966 after serving aboard a guided missile destroyer during the Cuban missile crisis and having his term extended due the Vietnam War.

Frank married Judith Ann "Judy" Stombaugh June 18, 1966 and they lived in Manville, NJ until moving to Huntingtown six years ago.

Frank was employed as a supervisor of the custodial staff of Bradley Gardens and later Hamilton Schools in New Jersey, and retired from the Bridgewater Raritan School District with over 25 years of service. He was an active member of St. John Vianney Catholic Church in Prince Frederick, MD and a former member of the Manville, NJ Elks Lodge # 2119. In his leisure time Frank was an avid bowler and Past President of the Kings and Queens League in Manville, NJ and member of the senior bowling league in Huntingtown. Frank was also an avid fan and supporter of the world champion New York Giants, and wore his Giants hats and shirts proudly.

Frank was preceded in death by his parents, and is survived by his devoted wife Judy, a son Frank James Fisiorek of Owings and his fiancé Tina, a daughter Christine Grasso and grandson Salvatore Grasso, both of St. Leonard, MD, a sister Kathleen Zielinski and husband Dennis Reel of Indian Orchard, MA, several brothers and sisters-in-law, nieces, nephews and cousins, and his loyal companion, Buster.

Friends and family will be received Wednesday February 22 from 2-4 & 7-9 PM at Rausch Funeral Home, P.A., 8325 Mt. Harmony Lane, Owings, MD. A Mass of Christian Burial will be celebrated at 11:00 A.M. Thursday February 23, 2012 at St. John Vianney Church, Prince Frederick, MD. Inurnment will be in the church cemetery at a later date.

Arrangements provided by Rausch Funeral Home, P.A.