Hacker, Rose
Birth: 1967-12-14 in Owosso, Michigan
Residence: St. Leonard, Maryland
Death: Monday, March 15, 2010
Condolences: Click to View or Post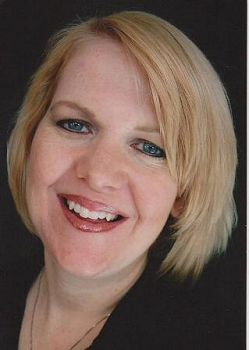 Rose Hacker, 42, of St. Leonard, Maryland, passed away during the early morning hours of March 15, 2010 at the Walter Reed Army Medical Center in Washington D.C. with her husband and brother by her side.

Rose was born in Owosso, Michigan on December 14, 1967 to Jean T. (Belanger) and the late Michael A. Gasparovic Sr. of Lennon, Michigan.

Rose was a 1986 graduate of Corunna High School. After moving to San Diego, California, Rose worked as a Corporate Travel Agent for Windermere Travel in La Jolla, California.

In December 1990, Rose married Joseph F. Hacker Jr. of La Crescenta, California in Las Vegas, Nevada. Over the course of her marriage, Rose enjoyed the opportunities provided to her to live in Hawaii, California and Maryland with her husband who is currently serving in the United States Navy as a Master Chief Sonar Technician.

In January 2000, they relocated to Maryland where she established herself as a Senior Sales Director for Mary Kay.

She is survived by her husband, Joseph, three daughters, Shelby, Shea, and Shannon, her mother Jean Gasparovic, her brother Michael Gasparovic (Kela) of New Stanton, Pennsylvania, her father-in-law, Joseph F. Hacker Sr. of San Pedro, California, her sister-in-laws Mary Jane Hacker of Everett, Washington and Abigail Alu of Westminster, California, three nephews, two nieces and many aunts, uncles, and cousins. She was predeceased by her father, Michael A. Gasparovic Sr. and mother-in-law, Millie Hacker.

Her faith was very important to her and she touched many lives. She will be missed greatly by the many friends and colleagues that she has maintained throughout the years.

A wake will be held at St. John Vianney Catholic Church of Prince Frederick, Maryland, the evening of Thursday, March 18, from 5 – 8 pm, followed by burial service on Friday, March 19 at 12 pm.

In lieu of flowers, gifts may be made in Rose's memory to:
Susan G. Komen for the Cure
http://ww5.komen.org/
Attn: Donor Services
PO Box 650309
Dallas, TX 75265-0309

St. Jude Children's Research Hospital
www.StJude.org
501 St. Jude Place
Memphis, TN 38105

Arrangements provided by Rausch Funeral Home.