Cross, Travis Alexander
Birth: 1992-05-28 in Washington, DC
Residence: Mechanicsville, Maryland
Death: Tuesday, October 27, 2009
Laid to Rest: Friday, October 30, 2009 in the Charles Memorial Gardens, Leonardtown, Maryland
Condolences: Click to View or Post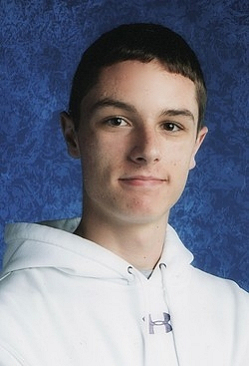 Travis Alexander Cross "Gruntman", 17, of Mechanicsville, MD and formerly of Leonardtown, MD, died October 27, 2009 in Avenue, MD. Born May 28, 1992 in Washington, DC he was the son of Thomas Edwin and Victoria Cobb Cross, Jr. of Mechanicsville, MD.

He was the loving grandson of Thomas E. Cross, Sr. of Lexington Park, MD, and the late Mary Hall Cross, Louise Cobb of Mechanicsville, MD and the late Kelsey Cobb.

Travis is also survived by his Aunts, Carol Lynn Seegars of Sarasota, FL, and her son Paul Seegars of Springfield, VA, Kay and her husband Wayne Gillispie of Arborville, WV, Brenda and her husband Jack Varney or Rio, WV, Mary Cobb-Longo of Bradenton, FL, Sherry and her husband Vince Gazzo of Anna Marie Island, FL, Cindi Couchenour of Parhrump, NV, and Linda Wirth of Indian Head, MD, his Uncles David Cobb of Sarasota, FL, Robert B. Cross of Clements, MD and his daughter Carrie Lynn Cross of Melbourne, FL as well as his fifteen first cousins Rueben, Brady, Elliot, Sidney, Tammy, Jackie, Jill, Beverly, David, Johanna, Rachel, Alexis, Max, Katie and Robbie and 14 second cousins.

He was preceded in death by his uncle John Robert Cobb.

Travis was a lifelong resident of St. Mary's County and was a senior at Chopticon High School. Travis loved his dog " Blackie" that he had for 15 years as well as his two guinea pigs "Precious and Sweety." He enjoyed bass fishing at Gilbert Run and four-wheeling in the woods around his home with his friend David. Travis also enjoyed his engineering class, air brush art and keeping a top notch green lawn. He was an avid woodworker and computer geek whiz.

The family will receive friends on Thursday, October 29, 2009 from 5:00 – 8:00 PM in The Mattingley-Gardiner Funeral Home Chapel, Leonardtown, MD, where prayers will be said at 7:00PM. Funeral services will be held on Friday, October 30, 2009 in Mattingley-Gardiner Funeral Home Chapel at 10:00AM with Fr. William Gurnee officiating. Interment will follow in Charles Memorial Gardens, Leonardtown, MD.

Pallbearers will be David Saavedra, Quentin Leatherman, Andrew Guy, David Quade, Joseph Rhoades and Joseph Baker. Honorary Pallbearers will be Randall Powell, Gary Norris, and Robert Swann.

Contributions may be made in the memory of Travis to Chopticon High school, 25390 Colton Point Road, Morganza, MD 20660.

Arrangements provided by Mattingley-Gardiner Funeral Home.