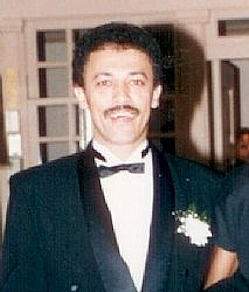 Mr. Swann was a Chef for over 30 years with local restaurants and a member of St. Ignatius Catholic Church at Chapel Point, MD. He was a 1976 graduate of La Plata High School and a graduate of The Culinary School in New Jersey. He loved music and playing cards and was known as a loving son to his mother.

Son of the late Daniel John Swann and the living Dorothy Lucille Gray Swann.

Predeceased by his father; and brothers, David M. Swann, Daniel "Pee Wee" Swann, Jr.

Survived by his mother, Dorothy Swann; one daughter, Darlene Latrice Swann of King George, VA; three sisters, Janet (Thomas) Scott of Ft. Washington, MD, Linda (Gilbert Johnson, companion) Scranage of Faulkner, and Joan Swann of Faulkner; two brothers, Dwayne Swann and Rodney Swann, both of Faulkner, MD; sister-in- law, Patricia Jackson of Nanjemoy, MD. Also survived by two grandchildren, Taraisia Flynn and Akirah Shelton and many nieces, nephews, and soul-mate, John Yates of La Plata, MD.

Visitation: Friday, August 26, 2011 from 10AM until Mass of Christian Burial time at 11AM at St. Ignatius Catholic Church, Chapel Point, MD Clergy: Fr. Edward Dougherty, S.J. Interment: Trinity Memorial Gardens, Waldorf, MD Pallbearers: Anton Wills, Charles Gross, Dwayne Swann, Jr., Troy Scranage, Thomas Scott, and David A. Yates.

Memorial contributions may be made to the American Cancer Society (801 Roeder Road, Suite 800, Silver Spring, MD 20910).

Arrangements provided by Raymond Funeral Service.