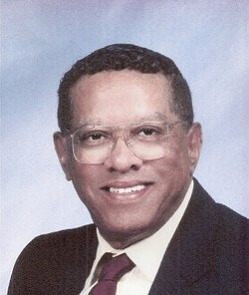 William E. Curtis Sr., formerly of Valley Lee, MD, passed away on Wednesday, March 7 at the Manor Care of Alexandria nursing home. He was 79, and leaves behind a grieving and loving family, relatives and friends.

William was born on January 27, 1933 in Wrens, GA. He was the son of the late Roy C. Curtis and Amanda Alice Stapleton. After graduating high school, William moved to Savannah, GA to study mathematics and biology at Savannah State College. It was in Savannah that he met and married Lillian C. Simmons in 1954. They celebrated their 50th wedding anniversary one month before her death in August of 2004. In 1954, William graduated from Savannah State, with honors, becoming one of the first people in his family to receive a college degree. After graduation, he began teaching in the public school system in Savannah until he was drafted into the Army in 1956. After serving our nation for two years, he returned to teaching. In 1963, he took a civil service position with the Department of the Navy as a mathematician at Patuxent Naval Air Station in Lexington Park, MD. He worked at "Pax River" until his retirement in 1993.

William was a homebody who enjoyed working around the house, particularly in his vegetable garden each year and barbecuing (his was some of the best you ever tasted). He also enjoyed boating, fishing and just spending time by the water. Between working full-time, working in the yard and his garden, and helping to raise five children, he also managed to be active in the community. He and his late wife were long time members of the local chapter of the N.A.A.C.P., he was a member of Blacks in Government (B.I.G.) and the St. Mary County Economic Development Commission.

His philosophy on life was "if you're going to be a trash collector, be the best damn trash collector around." It was his wit and directness that people will remember and miss most of all.

William is survived by his mother, Amanda Alice Curtis of Wrens, GA; a daughter, Susan Y. Curtis-Rivers of Lake Villa, IL; four sons, William E. Curtis Jr. of Virginia Beach, VA, Michael G. Curtis of Tampa, FL, Reginald D. Curtis of Fort Lauderdale, FL and Anthony Curtis of Accokeek, MD; one sister, Cynthia J. Smith of Wrens, GA; four brothers, James H. Curtis of Columbia, SC, Herman L. Curtis of Augusta, GA, Olin G. Curtis of Wrens, GA and George R. Curtis of Hephzibah, GA; five grandchildren, Lauren D. Curtis, Allison N. Curtis, Timothy W. Curtis, Alexander M. Curtis and Jasmine D. Rivers; two daughters-in-law, Audrey D. Curtis and Lorna C. Curtis; one son-in-law, James Socrates Rivers and a host of other relatives and dear friends.

Family will receive friends on Monday, March 12, 2012 from 10:00 a.m. to 11:00 a.m. at the Brinsfield Funeral Home, P.A., 22955 Hollywood Road, Leonardtown, MD 20650. Funeral services will be celebrated by Reverend Lawrence Young at 11 a.m. Interment will follow at St. George's Catholic Church cemetery.

The family suggests that any donations may be made to the Heartland Hospice Memorial Fund in memory of William E. Curtis Sr. (www.heartlandhospice.org), P.O. Box 10086, Taledo, OH 43699.

Arrangements by the Brinsfield Funeral Home, P.A., Leonardtown, MD.