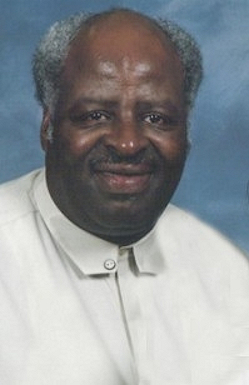 Carl "Cash" Alexander Carroll Sr., 66, of Ridge, MD was born to the late William Francis Carroll and Mary V. Butler-Carroll in Beachville, MD on August 25th 1945. God in loving and tender compassion called him home on Friday, January 6, 2012.

Cash received his education at St. Peter Claver Catholic School. As a young man Cash began working with his father in the construction field. He later began a career with the United Food and Commercial Workers Union - Local 400, as a Sanitation Engineer with Super Fresh (formerly A&P) and after 32 years of service he retired from Shoppers Food Warehouse. After retirement Cash was well known and loved with the students and staff of Father Andrew White and St. Michaels Catholic Schools along with St. Andrews Episcopal School and Church for maintaining the facilities' appearance. For over twenty years he served as a member of the Knights of St. Jerome Organization, where he served two tenures as President.

Cash was very caring and loving. He took great pride in his heavenly singing voice and was an avid Dallas Cowboys fan! Cash enjoyed social outings and just being in the presence of his family and friends which includes his work family.

In addition to his father, Cash was preceded in death by his brothers John Wayne, William Kenneth, and Joseph Allen Carroll, a sister Mary Veronica Carroll-Rothwell, a mother-in-law Bernice McClane, father-in-law Samuel A. McClane Sr., brother-in-law Horace "Redboy" McClane Sr. and a special life-long friend Robert "Bobby" Gant.

Cash leaves to cherish his memory, his beloved wife of 40 years Nola Carroll; two daughters, Leslie of Ridge, MD and Renee of Lexington Park, MD; two sons, Carl "Lil Cash" Jr. (Shaunta) of California, MD and William "Sam" of Ridge, MD; nine grandchildren, Joseph Jr. "Pooh", Lakita, Ty'keem "King", Jasmine, Noah, Kalieb "Tyler", Tayvon, Teyona and Raekwon; four great-grandchildren, Niamora, Ty'Keem Jr., Jaydin and Logan; three sisters, Lorraine Carroll-Jackson (John), twin sister, Carolyn Wilson (James) and Angela Carroll; two brothers, Martin (Brenda) and James (Sharon) Carroll; two brother-in-laws, Samuel "Junior" McClane Jr., Larry (Audrey) Brown; two sister-in-laws, Linda McClane and Queenie (George) Fenwick; and a special nephew Horace "Lil Reds" McClane Jr. whom he cherished like his own.

Family will receive friends for Cash's Life Celebration on Friday, January 13, 2012 from 10:00 a.m. until 11:00 a.m. at St. Peter Claver Church, 16922 St. Peter Claver Road, St. Inigoes, MD 20684. A Mass of Christian Burial will be celebrated at 11:00 a.m. Interment will follow in the church cemetery.

Arrangements by the Brinsfield Funeral Home, P.A., Leonardtown, MD.