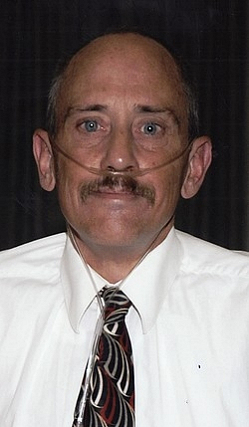 David Van Ryswick, 56 of Great Mills, MD., died on February 8, 2012 in Great Mills, MD. Born on February 8, 1956 in Leonardtown, MD, he was the son of the late Joseph F. and Frances Teresa (Beall) Van Ryswick.

He is survived by his children; Barbara Henderson (Wayne) of Piney Point, MD, Jennifer Henderson (Edward) of Lexington Park, MD. and, Jessica Sotelo (James) of Hollywood, MD, 6 grandchildren; Wayne Henderson, Jr., Jasmine Henderson, Devin Henderson, Darrick Henderson, Connor Henderson, and Justin Henderson. David is also survived by his siblings; Joseph W. Van Ryswick, Peter Van Ryswick, Evelyn Ryce , and Peggy Wathen all of Leonardtown, MD.

David is preceded in death by a brother Leonard Van Ryswick.

David attended Chopticon High School, Morganza, MD., graduating in 1974, and was a lifelong resident of St. Mary's County.

The family will received friends on Tuesday, February 14, 2012 in the Mattingley-Gardiner Funeral Home, Leonardtown, MD., from 5:00 PM- 8:00 PM with prayers recited at 7:00 PM. A Mass of Christian Burial will be celebrated in Immaculate Heart of Mary Catholic Church, Lexington Park, MD on Wednesday, February 15, 2012 at 10:30 AM with Fr. Andrew officiating. Interment will be follow in the church cemetery. Pallbearers will be: Michael Van Ryswick, Wayne Van Ryswick, Micky Ryce, Leonard Wathen, Jr., Stephen Van Ryswick, Timmy Ryce, and Kevin Ryce.

Arrangements provided by the Mattingley-Gardiner Funeral Home, P.A.