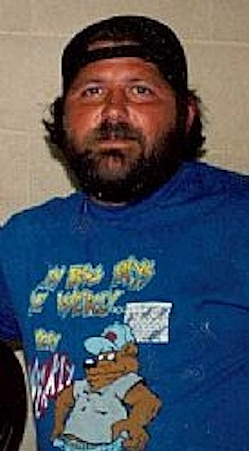 Daniel Regis "Bear" Douglass, Sr. of Hughesville, MD died on Thursday, November 15, 2012 at Washington Hospital Center in Washington, DC. He was 53 years old.

Mr. Douglas was a self-employed master carpenter for 40 plus years and a member of the Carpenters' Union.

He was a member of the APA Pool League and the Billiards Congress of America. He played pool in many local taverns. He was an avid Redskins fan, enjoyed bowling, and Texan holdem poker. He enjoyed his pet dog Yukie. He was known as a great husband, father, brother, and friend.

Son of the late John Joseph Douglass and the late Shirley Ann Testdorff Douglass.

Predeceased by his parents.

Survived by his wife of 35 years, Agnes M. Douglass; two sons, Daniel R. (Elizabeth) Douglass, Jr. of Waldorf, MD and John C.D. Douglass of Hughesville, MD; two daughters, Shirley M. Douglass of Hughesville, MD and Kristina L. Douglass and her fiancé David Bates of Hughesville, MD; three brothers, Robert E. Douglass of Mechanicsville, MD, Thomas E. (Kathy) Douglass of Mechanicsville, MD, and John J. (Linda) Douglass of Charleston, WV; one sister, Patricia A. (Jerry) Downs of Mechanicsville, MD; and two grandchildren, Anthony and Lindsey Windsor.

Funeral Service: Tuesday, November 20, 2012 at 11AM at Old Fields Episcopal Church (Hughesville, MD). Clergy: Rev. Nancy James. Interment: Church Cemetery. Pallbearers: Jerry W. Downs Jr., David G. Bates, Anthony R. Windsor, Mathew L. Howe Jr., Thomas E. Douglass, Robert E. Douglass, and John J. Douglass. Honorary Pallbearers: Robert Cassell, Daniel Douglass Jr., and Christopher Howe.

Memorial contributions may be made to Daniell Douglass Memorial Fund, PO Box 365, Hughesville, MD 20637.

Arrangements provided by Raymond Funeral Service.