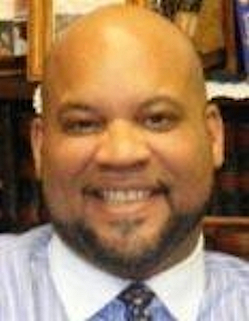 Dana John Harty, of Waldorf, MD, was called home by the Savior suddenly on Wednesday, April 4, 2012.

He is the beloved husband of Mrs. Kathi L. Harty; devoted father of Ms. Dana Y. Harty; loving step-father of Ms. Ebonie M. Lynch and Ms. Ashley B. Garner; caring step-grandfather of Michaela D. Lynch & Aniya R. Johnson.

Dana was preceded in death by his father Mr. Warren C. Harty, and stepson, Mr. Brandon A. Johnson.

He is also survived by his mother, Mrs. Valerie B. Harty; mother-in-law, Mrs. Sylvia B. Shamburger; two brothers, David C. Harty, Sr. (Lynette) and Kevin W. Harty, Sr.; brother-in-law, Pierre L. Hammond (Joyce); three nephews, Kevin W. Harty, Jr., David C. Harty, Jr., and Damon C. Harty; a niece, Ms. Kandyce M. Harty; and a host of aunts, uncles, and cousins. Dana's extended family of loved relatives and friends literally spans the globe!

Friends may gather with the family on Friday, April 13, visitation will be between 6 and 8 PM at Briscoe-Tonic Funeral Home, 2294 Old Washington Road, Waldorf, MD 20601. Funeral services will be held on Saturday, April 14 at 11 a.m. (with a viewing beginning at 10 a.m.) at New Life Wesleyan Church, 9690 Shepherds Creek Place, White Plains, MD, with interment immediately following at Cedar Hill Cemetery, at 4111 Pennsylvania Ave, Suitland, MD 20746.

Arrangements provided by Briscoe-Tonic Funeral Home, P.A.