Johnson, Valentino Leroy
Birth: 1951-10-11 in Leonardtown, Maryland
Residence: Lexington Park, Maryland
Death: Friday, March 18, 2011
Laid to Rest: Saturday, March 26, 2011 in the Evergreen Memorial Gardens, Great Mills, Maryland
Condolences: Click to View or Post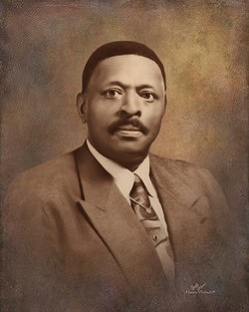 Valentino Leroy Johnson, Sr., 59, of Lexington Park, MD died on Friday, March 18, 2011 at St. Mary's Hospital in Leonardtown, MD. He was born on October 11, 1951 as the eldest of three children of the late Howard Maybanks and Nancy Johnson.

Mr. Johnson grew up in the Carver Heights Community, which is now known as Southampton. He loved his community and eventually returned to live in it by purchasing a home there.

Mr. Johnson was a proud member of the 1969 graduating class of Great Mills High School at which he "lettered" in track and field, football and basketball. He attended St. Mary's College of Maryland prior to becoming a full-time employee at the Federal Bureau of Investigation in Washington, DC. Later, Mr. Johnson worked for Baltimore Gas and Electric as a Nuclear Security Supervisor at the Calvert Cliffs Nuclear Power Plant. He, then, became an employee with the Federal Government in 1985 and was working as a Supply Technician at the time of his death.

Throughout his life, Mr. Johnson was heavily involved within his community as an activist and volunteer. He was a true believer in community service. Because of his active participation in the community, Mr. Johnson was affectionately referred to as "Mr. Val." Some of the agencies and organizations with which Mr. Johnson was involved over the years included the following: Masonic Order of the Richmond-based Lodge, Park and Recreations, Special Olympics, St. Mary's Drug and Alcohol Alliance, National Night Out, Governor's Hooked on Fishing, Community Fun Camp, Fraternal Order of Police, Tri-County Youth Committee, Task Force for Revitalization of Lexington Park, Three Oaks Center (Homeless Shelter), Combine Federal Campaign (CFC), and Spring Ridge Middle School.

Mr. Johnson, also, received numerous awards and recognition for his activism and volunteerism, inclusive of the following: Governor's Award for Maryland's Most Beautiful People Volunteer for St. Mary's County; Governor's Certificate of Merit for Crime Prevention; Great Mills High School's Hall of Fame Inductee; St. Mary's County Community Service Award as a Role Model for Youth; Honorary Member of Sheriff's Institute of Maryland; and St. Mary's County Metropolitan Commission and the St. Mary's County Commissioners Recognition For Services Rendered. Just recently, Mr. Johnson was recognized by the Institute for Human Growth and Development, Inc., for his pioneering work in the community. The Institute inducted him into its "Hall of Fame-The Firsts" since Mr. Johnson was "The First " African American Chairman of the Task Force for Revitalization of Lexington Park and "The First" African American Chairman of the St. Mary's County Metropolitan Commission.

Mr. Johnson primarily attended Zion United Methodist Church. He, however, enjoyed visiting other churches in the community, particularly when invited by others to attend with them.

Mr. Johnson is survived by his children, Zenobia Johnson of VA and Valentino Johnson, Jr. (wife-Keela) of GA; his brother, Ricardo Johnson, Esq. of MD; his sister, Carmen Johnson of GA; two aunts, Virginia Nolan of SC and Velma Francis of MD; two aunts-in-law, Ok Hui Johnson of AK and Mary Frances of MD; four grandchildren, Tyrin, Juawon, Teara, and Valentino; his special friend, Ava Miller; and a host of other family members and friends.

A visitation will be held on Saturday, March 26, 2011 from 10:00 a.m. until 11:00 a.m. in St. Peter Claver Church, 16922 St. Peter Claver Road, St. Inigoes, MD 20684. A Mass of Christian Burial will be celebrated at 11:00 a.m. with the Rev. Donald B. Curtis, pastor-teacher of Christ's Church in Waldorf, MD officiating. Interment will follow in Evergreen Memorial Gardens, Great Mills, MD.

Arrangements by the Brinsfield Funeral Home, P.A., Leonardtown, MD.