Richardson, William E., Sr.
Birth: 1949-04-11 in Washington, DC
Residence: Chesapeake Beach, Maryland
Death: Thursday, August 19, 2010
Condolences: Click to View or Post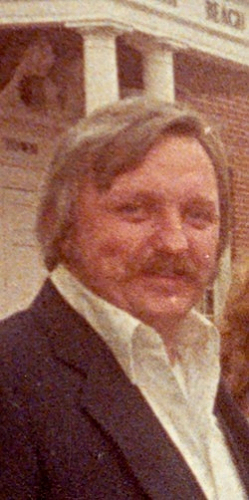 William Edward Richardson, Sr., 61, of Chesapeake Beach, MD died on August 19, 2010 at Georgetown University Hospital, Washington, DC.

Born on April 11, 1949 in Washington, DC, he was the son of the George S., Sr. and Cecillia Agnes Feaster Richardson. William was a Butcher at IGA North Beach for many years. He also served in the U.S. Army and was honorably discharged.

Survived by his children, William Edward Richard, Jr., and wife, Melissa, of Martinsburg, West Virginia, Catherine Marie Richardson of Salem, West Virginia, and Donna Lynn Richardson of Piney Point, MD, siblings, Albert S.(Gig) Richardson, of North Beach, MD, Elva Richardson, of Annapolis, MD, and Cecillia Richardson, of Baltimore, MD, and grandchildren, Karliegh White, Patrick and Taylor Richardson, and Samantha Mosier. Dad was married for 29 years to Carol Marie Richardson (Whetzel) which they remained friends after they divorced in 2002.

Predeceased by a son, Robert Albert Richardson, brother, George S. Richardson, and grandchild, Joey Horan Richardson.

A Memorial Service will be held at 1 p.m. on Saturday, August 28, 2010 at North Beach Union Church, North Beach, MD. Interment Private.

Brinsfield-Echols Funeral Home, P.A., Charlotte Hall, MD provided funeral arrangements.