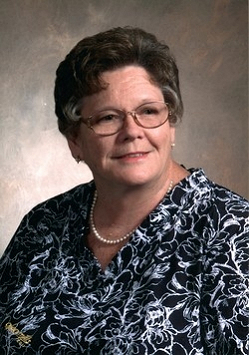 Rita Charlene Trossbach, 69, of Dameron, MD, passed away on September 20, 2012 at St. Mary's Hospital, Leonardtown, MD. She was born May 18, 1943 in Washington D.C. to the late John Elwood Wathen Sr. and Mary Catherine Quade.

Rita is a longtime resident of St. Mary's County. She is a graduate of Margaret Brent High School. On July 21, 1962, she married her late husband, Joseph "JB" "Sonny" Trossbach.

She worked for the United States Post Office and retired as the Dameron Postmaster in 2011. She was an active member of St. Michael's Church, the Knights of Columbus Bells, Council 2065, and the St. Michael's Ladies of Charity. Rita was the long time coordinator for the St. Michael's Fall dinner, and was well known for her coleslaw at the Knights of Columbus monthly dinners. She enjoyed cooking, gardening, playing games and cards, and bingo. Most of all, she loved her family and treasured her grandchildren.

She is survived by her children, Joseph "Sonny" Trossbach (Nikki) of Dameron, MD and Thomas "Tom" Trossbach (Abby) of Dameron, MD; her grandchildren, Tessie, J.C., Mary and Travis Trossbach; her sister, Catherine "Kitty" Hill of Avenue, MD; and her brothers, John "Johnny" Wathen (Becky) of St. Inigoes, MD; Michael Wathen (Jeannie) of Chaptico, MD, and Charles "Happy" Wathen (Mary) of Mechanicsville, MD.

In addition to her parents and husband, she is also preceded in death by her sister Jean Wathen.

Family will receive friends for Rita's Life Celebration on Sunday, September 23, 2012, from 3 PM to 7 PM at the St. Michael's Church, 16555 Three Notch Road, Ridge, MD. Prayers will be recited by Reverend Lee Fangmeyer at 6:00 p.m. A Mass of Christian Burial will be held on Monday, September 24, 2012 at 11:00 AM at St. Michael's Church. Interment will follow in the church cemetery.

Memorial contributions may be made to Archangel Scholarship Foundation, P.O. Box 259, Ridge, MD 20680 and Ridge Volunteer Rescue Squad , P.O. Box 456, Ridge, MD 20680.

Arrangements by the Brinsfield Funeral Home, P.A., Leonardtown, MD.