Pagenhardt, Dorothy
Birth: 1923-06-11 in Washington, DC
Residence: Scotland, Maryland
Death: Sunday, January 02, 2011
Condolences: Click to View or Post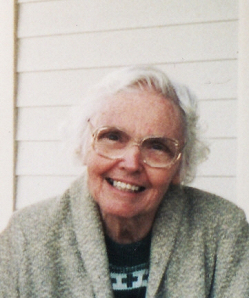 Dorothy Cook "Dot" Pagenhardt, 87, of Scotland, MD and formerly of Oxon Hill, MD died January 2, 2011 at her residence. Born June 11, 1923 in Washington, D.C. she was the daughter of the late Frederick and Mary Jean Brown Cook.

Mrs. Pagenhardt was the loving wife of the late Norval Edgar Pagenhardt whom she married on September 29, 1951 in Catonsville, MD and who preceded her in death on February 24, 2007.

She is survived by her sons; Robert F. Fowler of Fairfax, VA, David E. Pagenhardt of Tarpon Springs, FL, Alan L. Pagenhardt of Drayden, MD, and Charles A. Pagenhardt of Scotland, MD as well as three grandchildren and 2 great-grandchildren. Mrs. Pagenhardt is also survived by her sister; Charleen Pinnell of Mount Solon, VA.

She was preceded in death by her sister Joan Davidson.

Mrs. Pagenhardt graduated from Eastern High School in 1941 and in 1976 she moved to St. Mary's County. She was a Secretary for the United States Government for 20 years before her retirement in 1996. Mrs. Pagenhardt was an avid reader.

A Memorial Service will be held on Saturday, January 8, 2011 at 1:00 PM in First Saints Community Church, First Friendship Campus, Ridge, MD with Rev. Keith Schukraft officiating. Interment will be private. In Lieu of flowers the family is requesting donations to be made to Hospice of St. Mary's, P.O. Box 625, Leonardtown, MD 20650.

Arrangements provided by the Mattingley-Gardiner Funeral Home, P.A.