Nelson, Maria Louise
Birth: 1954-12-13 in Compton, Maryland
Residence: Lexington Park, Maryland
Death: Saturday, February 06, 2010
Laid to Rest: Thursday, February 11, 2010 in the Immaculate Heart of Mary Catholic Church Cemetery, Lexington Park, MD
Condolences: Click to View or Post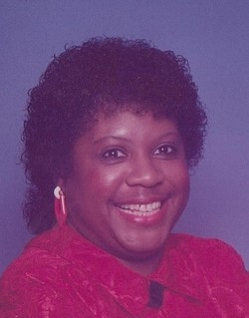 Maria Louise Mason Nelson, 55 of Lexington Park, MD, wife of the late Lorenzo Dent Nelson, was born on December 13, 1954 in Compton, MD to the late Jeremiah Aloysius Mason, Sr. and Mary Florence Hebb Mason. She was called to her Heavenly mansion on February 6, 2010 from St. Mary's Hospital in Leonardtown, MD. Maria was the eighth of twelve children.

Maria graduated from Great Mills High School in 1972. Maria received her Sacraments of Baptism, Holy Communion, Reconciliation and Confirmation while attending St. Francis Xavier Church in Leonardtown, MD. When she relocated to Lexington Park, MD, Maria became a dedicated member of the Immaculate Heart of Mary Catholic Church where the Sacrament of Marriage was performed on June 15, 1996. Maria worked for the U.S. Department of the Interior from February 1981 through January 1996 before beginning her greatest and most enjoyable employment assignments of becoming a devoted mother and housewife.

Spending quality time with her daughter and preparing meals for family and friends were her greatest joys. Her specialty dishes of macaroni and cheese and sweet potatoes will definitely be missed. Maria also enjoyed dancing, playing bingo, listening to gospel music and phone conversations with family and friends.

Maria leaves behind in this earthly life her precious daughter, Lorenda Maria Nelson. She is also survived by her sister Mary Jones (Mark) and four brothers: John Mason (Bevaline), James Mason, Douglas (Sylvia) Mason, and Michael Mason (Phyllis) and sisters-in-law: Mamie Mason, Elizabeth Mason, Elaine Sheffield, Mary Young, Paula Mason, Florence Young, Claudia Barnes and Margie Chatman; brothers-in-law: Noland Nelson, Ronnie Nelson, William Nelson, and Alexander Barnes. Maria's physical presence will also be missed by her special friends, Michelle Curtis, Marie Miles and Linda Herbert, plus countless aunts, cousins and friends.

In addition to her parents and husband, Maria will be resting eternally with five brothers: Jeremiah, Jr., George, Joseph, Thomas and Leroy; and, one sister, Carolyn.

The family will receive friends on Thursday, February 11, 2010 from 9 a.m. until 11:00 a.m. at the Immaculate Heart of Mary Catholic Church, 22375 Three Notch Road, Lexington Park, MD 20653. A Mass of Christian Burial will be celebrated at 11:00 a.m. The Reverend Jack Kennealy will be the celebrant. Interment will follow in the church cemetery.

Arrangements by the Brinsfield Funeral Home, P.A., Leonardtown, MD.