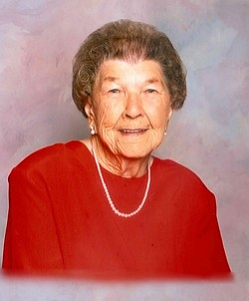 Mary Marguerite Cheseldine, 90, of Avenue, MD, died November 18, 2011, at St. Mary's Hospital. Marguerite was born May 21, 1921, in Leonardtown, MD. She was the daughter of the late Spencer I. Hayden and Ann Lee Williams Hayden.

She graduated from St. Mary's Academy and shortly thereafter married Joseph "Clemie" Cheseldine on September 16, 1940, and she along with her husband moved to the Seventh District.

After her three children, Bill, Mary and Rose, reached school age she began working for C & P Telephone Company in Leonardtown as a switchboard operator for a short period. Then, she pursued a career at St. Mary's Hospital, working there until retirement with 35 years of service.

Upon retirement she volunteered many hours at the Seventh District Volunteer Rescue Squad Ladies Axillary, St. Mary's Nursing Center, "Meals on Wheels," ACTS, and Holy Angels Church. She was recognized on numerous occasions by the community for her outstanding service to those in need. Additionally, she was inducted into the Hall of Fame by the Ladies Axillary of the Southern Maryland Volunteer Firemen's Association.

Nana, as she was affectionately called by her grandchildren, was also known as Nana to countless others, who touched her life as well as she touched theirs. The example that she demonstrated will live on forever in the hearts of everyone she dearly loved.

She was a faithful member of Holy Angels Catholic Church. Her extraordinary faith in God was exemplified in her everyday life, as well as, the many charitable acts she performed unbeknownst to others.

Her marriage to Clemie of 71 years was truly a testament as to their faith in God and in each other. In death they are now joined once again in the presence of God and his heavenly kingdom.

She is survived by her daughters, Mary Henderson of California, MD, and Rose Davis, (Danny) of Hollywood, MD; her daughter-in-law, Patsy Cheseldine of Leonardtown, MD; her brother, Elbert Hayden of Leonardtown, MD; eight grandchildren; eleven great grandchildren, plus one to arrive in the Spring, and two great-great grandchildren.

She is preceded in death by her loving husband Joseph "Clemie" Cheseldine; son, Bill Cheseldine and her sister, Violet Norris.

Family will receive friends for Marguerite's Life Celebration on Tuesday, November 22, 2011 from 5:00-8:00 p.m. at Holy Angels Catholic Church, 21340 Colton Point Road, Avenue, MD. Prayers will be recited at 7:00 p.m., followed by the Seventh District Volunteer Rescue Squad Axillary. A Mass of Christian Burial will be offered at 11:00 a.m. on Wednesday, November 23, 2011 at the Holy Angels Church. Interment will follow in the Charles Memorial Gardens, Leonardtown, MD.

Pall bearers will be Johnny Cheseldine, Gary Cheseldine, Scott Cheseldine, Dale Anderson, Billy Harding, Ben Harding and Francis Gibson. Honorary pall bearers are the granddaughters.

Memorial contributions may be made to the Seventh District Volunteer Rescue Squad Axillary, P.O. Box 7, Avenue, MD 20609 or ACTS, P.O. Box 54, Bushwood, MD 20618.

Arrangements by Brinsfield Funeral Home, P.A., Leonardtown, MD.