Atlee, Lawrence James
Birth: 1931-11-19 in Bryans Road, Maryland
Residence: Bryans Road, Maryland
Death: Wednesday, June 29, 2011
Laid to Rest: Friday, July 08, 2011 in the Maryland Veterans Cemetery, Cheltenham, Maryland
Condolences: Click to View or Post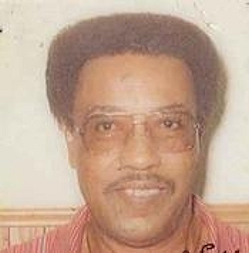 Atlee, Lawrence James "Jack" (Age 79) of Bryans Road, Maryland.

On Wednesday, June 29, 2011, at the Genesis Healthcare La Plata Center, La Plata, Maryland. Lawrence James Atlee "Jack" of Bryans Road, Maryland, quietly entered into eternal rest. He was the last child to be born to the late Charles and Mabel Atlee, Sr. in Bryans Road, Maryland on November 19, 1931.

Jack was educated in the public schools of Charles County Maryland. He entered the United States Army April 18, 1952 and was Honorably Discharged March 27, 1954. After leaving the Army, Jack worked for the Federal Government at the Naval Ordnance Station, Indian Head, Maryland as a Metal Fabricator and retired January 2, 1987. After retirement he worked for the Charles County Parks and Recreation for a short time.

Jack was married to the late Virginia Atlee and was the proud father of Jacqueline Denise Thomas and the late Pamela Stuckey.

He was a member of the Randolph Fury Post #170 of the American Legion in Pomonkey, Maryland and an avid Dallas Cowboy fan who tried not to miss any games. Cooking was a favorite hobby and he was a great cook. Jack loved the outdoors and whenever you couldn't find him, all you had to do was look outside. Watching western movies and game shows were two of his favorite pastimes.

Jack leaves to cherish fond memories his daughter, Jacqueline Denise Thomas and son-in-law, Joseph, Sr.; four grandchildren, Joe Jr., Eric, Nicholas and Katrice; five great-grandchildren, Derrick, Auston, Erica, Jonathon and Donovan; two sisters, Elfreida Lee and La May Amiker ; two sisters-in-law Dorothy Atlee and Christine Harris; two brothers-in-law John Lee and John Henry Harris, Jr. "Jr"; special friend, Alise Williams, the 7 ELEVEN crew and many nieces, nephews, other relatives and friends.

In addition to his wife and daughter his was preceded in death by his best friend Charles Biviens.

His viewing will be held in the Thornton Funeral Home Chapel, 3439 Livingston Road, Indian Head, Maryland on Friday, July 8, 2011 from 10:00 am until time of Service, 11:00 am. Interment, following the Service at Maryland Veterans Cemetery, Cheltenham, Maryland.

Arrangements provided by Thornton Funeral Home.