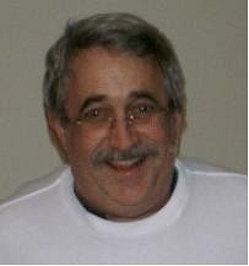 A deeply beloved family member and friend, Jeffrey (Jeff) Scott Riggleman (PawPaw), 63, passed away suddenly near his home in Leonardtown on Tuesday morning, March 2, 2010. He has resided in St. Mary's County for the past 31 years, where he established strong family roots and deep ties of friendship.

Jeff was born on September 24, 1946 in Denison, Iowa to Vincent Earl and Ruth (Annette) Riggleman. He grew up in Bedford, Iowa with his family who ran a local Drug Store of which Jeff told countless and fruitful stories of his endearing youth. He had many incredible memories that he shared from his childhood years spent with his grandparents, Earl and Margaret Riggleman, on their family farm. He also enjoyed time with his maternal grandparents, "Doc" Horrell Wareham and Ruthie Wareham.

Jeff graduated from Bedford Community High School in 1964. He served his country in the U.S. Air Force during 1968-1972 and spent a significant amount of time in Thailand. After his Honorable Discharge from the Air Force and finishing basic and specialized technical training, he served as a Doppler radar and inertial navigation systems repairman. Jeff returned to Iowa and worked as an electrician before he attended Northwest Missouri State University and earned his Bachelor of Science Degree. After earning his degree, Jeff went onto work in various positions in St. Inigoes, MD as a Senior Specialist Field Engineer, a supervisor of the Electromagnetic Environmental Effects and Safety Section, and a Field Systems Engineer for the Air Traffic Control and Landing Systems project. Jeff became an expert in his field of technical writing and has worked with BAE Systems for the past 15 years.

Jeff loved to dabble in a little bit of everything. He had a knack for photography, an affinity for infinity and astronomy, and a way with laughable words. He was a proud supporter of the NRA, The American Legion, National Geographic, and he was the master of mapping and on-line ordering. Jeff loved the feeling of being back on the farm and getting on his tractor. He enjoyed working in, around, and on his home over the years and trying out new recipes in the kitchen. Jeff had an appreciation for fine things and wanted to be able to learn about all of them! He enjoyed woodworking, making clocks, having the family over for cook-outs, enjoying time with his grandsons, watching and organizing an extensive movie collection, and most of all, going for rides with the top down in his new convertible! Jeff loved to rock out to old tunes and go enjoy waterside meals with his son and fiancé. Jeff loved to surprise his family and friends with his good humor, sharp wit, and unexpected one-liners.

Jeff is survived by his sister, Leah Cutler of Southern CA; one son, Clyde (Brandon) Wehler and his fiancé Erin Facciolo of Great Mills, MD; three daughters, Kelly Unwin and Isha Riggleman of Daytona Bch., FL, and Amanda N. and her husband Clifford (Buzz) Grambo of Dameron, MD; four grandsons, Brandon M. Wehler of Great Mills, MD, Austin O. and Ashton Aylor of Daytona Bch., FL, and Sean Stone of Daytona Bch., FL; one granddaughter, Shianne Unwin of Daytona Bch., FL and two former wives, Karen Riggleman of Daytona Bch.,FL and Tina Singer of Mechanicsville, MD; and last but definitely not least, his constant companion of 14 years, his dog Sadie.

Visitation will be held at Brinsfield-Echols Funeral Home, 22955 Hollywood Rd., Leonardtown, MD from 1:00pm-2:00pm on Saturday, March 13, 2010. A memorial service will be held at 2:00 pm for Jeff's family and friends to gather in memory, good company, and fond memories.

Jeff's last order, "I'll have a Jack and water, neat"

A memorial contribution in his name may be made to any of the following;

The National Geographic Society, Development Office, 1145 17th Street NW, Washington, D.C. 20036 http://www.nationalgeographic.com/donate/
The American Legion, http://www.legion.org/donate
The American Lung Association, 1301 Pennsylvania Ave. NW, Washington, DC 20004 http://www.lungusa.org/donate/ways-to-give/

Arrangements provided by Brinsfield-Echols Funeral Home.