Townsend, James Nelson
Birth: 1929-05-02 in Kansas City, Missouri
Residence: California, Maryland
Death: Wednesday, December 23, 2009
Laid to Rest: Tuesday, January 26, 2010 in the Arlington National Cemetery, Arlington, Virginia
Condolences: Click to View or Post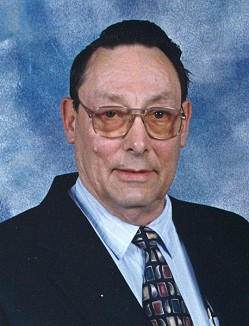 James Nelson ďJimĒ Townsend, 80 of California, MD died December 23, 2009 at his residence. Born May 2, 1929 in Kansas City, MO, he was the son of the late Nelson A. and Amelia Buinger Townsend.

He was the loving husband of Marica Kucko Townsend whom he married on February 20th, 1960 in Naples, Italy.

Jim is also survived by his children; Sue Ann Lass and her husband Daniel of Brighton CO, Thomas J. Townsend and his wife Dawn of Lake Mary, FL, his grandchildren James Lass, Rickey D. Townsend, Jr. and his fiancť Christie Passmore, Aaron T. Townsend, Brendan Machules, Evan Machules, Shannon Moler and her husband Tony, Rhonda Hofer and her boyfriend Charlie Clark, his great grandchildren; Corbin Lass, Rickey D. Townsend, III., Jade Passmore, his siblings; William Townsend and Donald Townsend both of Kansas and Patsy Hawkins of Oklahoma. He is also survived by his good friends John and Maggie Wilkinson, Bob and Tina Heisner and his Faith Bible Church Family.

He was preceded in death by his son Rickey D. Townsend and brother Thomas Louis Townsend.

Jim graduated from Wyandotte High School in Kansas City, KS, with his good friend Edward Asner. Jim began his thirty years of dedicated service in the United States Navy on June 12th, 1947. His duty stations included; Boot Camp in Great Lakes, IL, Treasure Island, San Francisco, CA, Anacostia, DC, Honolulu, HI, Olathe, KS, Naples, Italy, NAS Glynco, GA, USS Shangri-La, USS Independence, NAS Norfolk, VA, LPH Guam and MOTU 12, Mayport, FL. His thirty years of service ended on July 31st, 1977.

Jim attended Tidewater Community College and graduated in 1977 with an Electronics Degree. He moved to St. Maryís County from Orange Park, FL, in 1977 and worked for Tracor as a Section Head MK XII Project Manager for 22 years, retiring in May of 1999. He belonged to VFW 2632, American Legion Post 162, FRA, DAV 26, National Chief Petty Officerís Association, Military Order if the Cootie, and the GCA.

The family will receive friends on Tuesday, December 29, 2009 from 5:00 Ė 8:00 PM in the Mattingley-Gardiner Funeral Home, Leonardtown, MD, where prayers will be said at 7:00PM. Funeral Services will be held on Wednesday, December 30th, 2009 at 11:00AM in the Mattingley-Gardiner Funeral Home Chapel, Leonardtown, MD, with Fr. Rob McNutt officiating. Interment will be held on January 26, 2010 at Arlington National Cemetery, Arlington, Virginia at 11:00 AM.

Contributions in memory of Jim may be sent to The Lexington Park Volunteer Rescue Squad, P.O. Box 339, Lexington Park, MD 20653.

Arrangements provided by the Mattingley-Gardiner Funeral Home, P.A.