Wyatt, Robert Joseph, Sr.
Birth: 1956-07-27
Residence: Waldorf, Maryland
Death: Friday, February 12, 2010
Condolences: Click to View or Post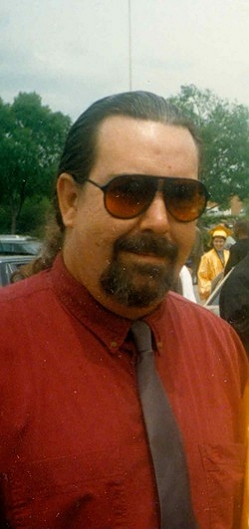 Robert Joseph Wyatt, Sr., 53, of Waldorf, MD passed away on February 10, 2010.

Preceded in death by his parents, William and Betty Wyatt, and his wife, Laura Leite. Loving father, brother, uncle, and grandfather.

He is survived by his children, Robert and Shannon, their mother, Diane Wyatt-Sweeney, daughter-in-law, Pam, son-in-law Jason, brother, William, and sisters Bonnie and Brenda, Step-mother, Louis, Mother-in-law Louise. Six granddaughters and many nieces and nephews and family.

A gathering will be on Saturday, February 27, 2010 from 12 noon until time of Memorial Service at 1 pm at the Arehart-Echols Funeral Home, P.A. 211 St. Mary's Ave. La Plata, MD 20646. A reception is to follow the service at the Accokeek Volunteer Fire Department. In lieu of flowers, memorial contributions may be made in care of his grandchildren, payable to the Estate of Robert J. Wyatt, Sr.

Arrangements provided by Arehart-Echols Funeral Home, P.A.