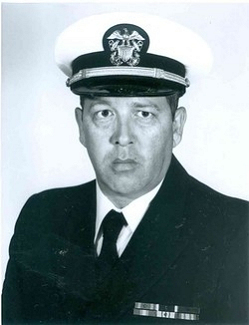 Charles Irving Houghton, 68 of California, MD died March 24, 2012 at Anne Arundel Medical Center, Annapolis, MD. Born September 21, 1943, he was the son of the late Irving Charles Houghton and Josephine (Griffin) Houghton.

Charles was a graduate of the University of Buffalo, NY. He served in the U.S. Navy from 1961 until his retirement in 1987. After his retirement, he worked for BAE Systems as an Electronic Systems Technician from 1987 until 2010. Charles was a Lifetime Member of the American Legion Post, the Fleet Reserve, the Disabled Veterans and the VFW. He was an achieved Eagle Scout in the Boys Scouts.

Charles is survived by his wife, Donna M. (Burnett) Houghton, his children, Amy Lynn Chester (Maroy) of Victoria, VA, Jessie Denise Townsend (Arnold) of Ocala, FL, and Dena Marie Buchanan (BJ) of Newport News, VA; six grandchildren, five great grandchildren; and siblings, Wilma Chapman of Great Valley, NY, and Bruce Houghton of Great Valley, NY.

In addition to his parents, Charles was preceded in death by his son, Matthew Ray Houghton, his grandson, Kyle Townsend and his brother, Wayne Houghton.

Family will receive friends for Charles' Life Celebration on Wednesday, March 28, 2012 from 5:00 p.m. until 8:00 p.m. at the Brinsfield Funeral Home, 22955 Hollywood Road, Leonardtown, MD 20650. A funeral service will be held on Thursday, March 29, 2012 at 10:00 a.m. in the Brinsfield Funeral Home Chapel. Interment will follow in Charles Memorial Gardens, Leonardtown, MD.

Memorial contributions may be made to the American Diabetes Association, P.O. Box 11454, Alexandria, VA 22312 or the Boy Scouts of America.

Arrangements by the Brinsfield Funeral Home, P.A., Leonardtown, MD.