Marshall, Joseph Nelson
Birth: 1929-12-12 in Piscataway, Maryland
Residence: Newburg, Maryland
Death: Wednesday, December 08, 2010
Laid to Rest: Monday, December 20, 2010 in the Maryland Veterans Cemetery, Cheltenham, Maryland
Condolences: Click to View or Post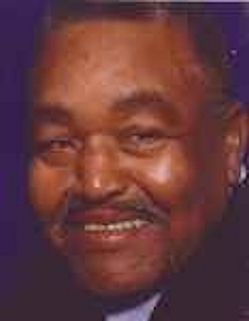 MARSHALL, JOSEPH NELSON "JAKE" (AGE 80) OF NEWBURG, MARYLAND. Joseph Nelson Marshall, the son of the late Joseph Young and Hester Munson was born in Piscataway, Maryland on December 12, 1929. He departed this earthly life for life eternal on December 8, 2010 at the Genesis Waldorf Center in Waldorf, Maryland.

"Jake," as he was more affectionately known, was the oldest of six children and as a result, became a very responsible, dependable and capable individual at a very early age. His education was received through the Prince George County School System. He served in the Army during the Korean War from 1951 until he was honorably discharged in 1953.

He was employed at the Naval Ordnance Station, Blue Plains Sewage Treatment Plant, Maryland Tobacco Growers and finally with Southern Maryland Electric Company where he retired after 26 years of service. Jake enjoyed fishing, hunting, cleaning his car, dressing up and shinning his shoes, but he especially enjoyed spending time with his family and friends.

In December of 1966 he married Mary Evelyn Lyles, they shared 46 years together until he was called home.

In addition to his parents, he was preceded in death by two sisters, Mary Munson and Margaret Fenwick.

In addition to his wife, left to cherish fond memories are six children, Rev. Joseph W. Lyles (Sheila), Sarah Stewart (George), Vicky Lewis (Eddie), Linda Duckett (Vincent), Wanda Mahoney (Robert) and Stanley Wood; six grandchildren, seven great grandchildren, two brothers, Sidney Duckett (Shirley), and James Marshall (Helen); sister, Delores Fullwood and a host of family and friends.

Viewing, 9:00am until time of Service, 11:00am, Wednesday, December 15, 2010 at Fort Foote Baptist Church, 8310 Fort Foote Road, Fort Washington, Maryland. Interment, 11:00am, Monday, December 20, 2010 at Maryland Veterans Cemetery, Cheltenham, Maryland.

Arrangements entrusted to THORNTON FUNERAL HOME, P.A., Indian Head, Maryland.