Aud, Joseph Combs
Birth: 1929-11-06 in Great Mills, Maryland
Residence: Great Mills, Maryland
Death: Wednesday, April 07, 2010
Condolences: Click to View or Post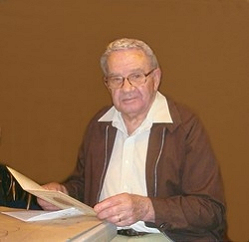 Joseph Combs Aud, 80, of Great Mills, MD died April 7, 2010 at his residence.

Born November 6, 1929 in Great Mills, MD he was the son of the late Clarence M. Aud and Estelle A. (Coombs) Aud.

Combs owned and operated Aud Sheet Metal for forty two years. He loved being with his family, and was an avid NASCAR fan. His favorite driver was Dale Earnhart, Jr.

Combs is survived by his children; Darlene E. Sweeney of Hollywood, MD, David E. Aud (Angie) of Great Mills, MD, Daryl J. Aud of Harwood, MD, Dana L. Tubbs (Mike) of Great Mills, MD, Douglas M. Aud (Karen) of Clements, MD, and Danny A. Aud (Joyce) of Great Mills, MD, grandchildren; David Sweeney, Ross Sweeney, Laura Sweeney, Kyle Tubbs, Mindy Tubbs, Reilly Aud, Mackenzie Aud, Baileigh Aud, Cassie Aud, Derek Aud, Jace Aud, Kristen Bowen, Joey Aud, Allen Aud, Ryan Aud and Kayla Aud, and great-grandchildren; Caden Sweeney, Cade Owen and Kaelyn Bowen.

He was preceded in death by his wife, Peggy Ann (Chambers) Aud and daughter, Dianne R. Aud.

Services will be private.

Memorial contributions may be made to the American Heart Association, P.O. Box 5216, Glenn Allen, VA 23058-5216.

Arrangements by the Brinsfield Funeral Home, P.A., Leonardtown, MD.