Baker, James Andrew
Birth: 1951-12-07 in Budd's Creek, Maryland
Death: Thursday, September 02, 2010
Laid to Rest: Thursday, September 09, 2010 in the Charles Memorial Gardens, Leonardtown, Maryland
Condolences: Click to View or Post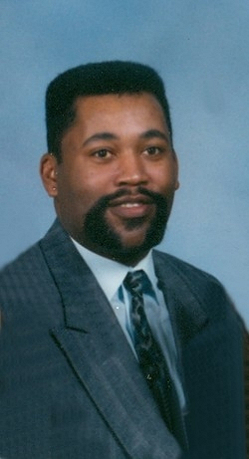 James Andrew Baker, 58, known to family and friends as "Andy Brown", peacefully departed this life on September 2, 2010.

James was born on December 7, 1951 in Budd's Creek, MD, to Alice Pauline and the late Robert Q. Baker Sr. He accepted Christ in his life, was baptized, and became a member of St. Matthew's Free Gospel Church of Christ, Leonardtown, MD on March 19, 2006. He was educated in the St. Mary's County public school system where he graduated from Chopticon High School, Morganza, MD.

Following graduation, James enlisted into the United States Army. Following his military service, James worked for the St. Mary's County Government for 2 years. He then followed in his father's footsteps, and began to work at the Indian Head Naval Ordinance Station in Indian Head, MD, where he worked for 34 years until he retired.

James enjoyed being around his family and lending a helping hand when needed. He always had a witty remark for any situation (i.e., I'll throw salt in your eyes or I'll scratch your eyes out), this is an inside joke for the family. He was an usher and a member of the St. Matthew's Men's Choir. He enjoyed watching all sports and the cooking channel. James also was a DJ for many occasions such as, cookouts, weddings and different fundraisers. He enjoyed being with his companion, Felicia and the girls, this made him very happy.

He leaves to cherish his loving memories, his beloved companion, Felicia Cutchember and three daughters: Patrice, Shawnese, Sherice ; two granddaughters Kaelani and Talia; mother, Alice Pauline; sisters: Theresa Maddox, Paulette, Agnes, Marie and Pamela, brothers: James (Dicky) Brown, Robert Jr, Lewis, and Charles; one brother-in-law, John Maddox; two sister-in-laws: Denise and Linda; host of nieces, nephews, aunts, uncles, cousins, other family and friends; three goddaughters: Ciera Young, Shaquan Bush, Shambre' Young.

Family will receive friends for James Life Celebration on Thursday, September 9, 2010 from 9:30 a.m. until time of Service at 11:00 a.m. in the Brinsfield-Echols Funeral Home, P.A., Charlotte Hall, MD with Bishop Daniel Jones officiating.

Interment will follow in Charles Memorial Gardens, Leonardtown, MD.

Arrangements provided by Brinsfield-Echols Funeral Home, P.A.