Wills, James Edgar
Birth: 1944-03-27 in La Plata, Maryland
Residence: Waldorf, Maryland
Death: Saturday, March 14, 2009
Laid to Rest: Friday, March 20, 2009 in the Holy Ghost Catholic Church Cemetery, Issue, Maryland
Condolences: Click to View or Post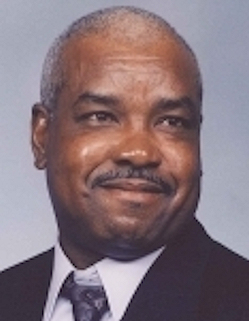 Wills, James Edgar "Sampson" (Age 64) of Waldorf, Maryland.

On Saturday, March 14, 2009, at his home in Waldorf, Maryland. James "Sampson" Edgar Wills, a loving husband, father, grandfather, great-grandfather, brother, uncle and friend departed this early life for life eternal.

Sampson as he was more affectionately called was born in La Plata, Maryland on March 27, 1944 to the late Mary Victoria Wills and the late Henry Edgar Wills.

He was educated in the Charles County Public School System. Sampson was a truck driver by trade and worked for various trucking companies. He retired after 40 years on the road.

Sampson enjoyed his "oldies but goodies" music, dancing, driving and the company of his friends. His hobby was keeping up with the latest and greatest cars.

In addition to his parents, Sampson was preceded in death by his brother, John Francis Wills.

Left to cherish many memories, is his wife of 40 years, Rose Matthews Wills; five children, Lisa Hawkins (Pierre), Angela Wills, Cheryl Milstead, Stephanie Proctor and Francis Milstead; six grandchildren, Parris Hawkins, Octavia & Tiarra Wills, Tiara Milstead, Anthony "AJ" Swann and Terry "TJ" Proctor; two great-grandchildren, Sanaa Milstead and Alayah Lemieux; two sisters, Mary Middleton Savoy and Mary Diana Matthews-Wills; brother-in-law, David Savoy, sister-in-law, Theresa Rolley, niece, Lajoy Matthews, nephew, Andre Terrell Middleton; aunts, uncles, cousins and a host of other relatives and friends.

His Viewing will be held on Friday, March 20, 2009 from 9:00am until time of Service, 11:00 am at Thornton Funeral Home Chapel, 3439 Livingston Road, Indian Head, Maryland. Interment, Holy Ghost Catholic Church Cemetery, Issue, Maryland.

Arrangements proivded by Thornton Funeral Home.