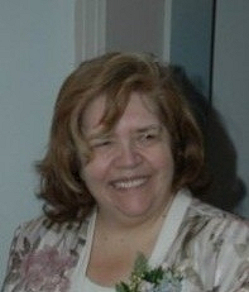 Marilyn Carleen Hayes of La Plata, Md. died on January 1, 2013 at her home. She was born on September 10, 1950 in Sandy Springs, Md. to the late Carl Warren Sharp and A. Alieen Sharp. She is also predeceased by her loving husband Charles Dean Hayes.

She is survived by her Sons Jack Estevez, Charles Hayes, William Hayes, daughters Gloriana Beauvais, Rebecca Welch, Kathryn Hayes, Emily Hayes, Mary-Margaret Hayes, brothers Carl Sharp, Jr., Kevin Sharp, Christopher Sharp, sister Robin Hoiler, grandchildren Taylor Estevez, Justin Corbett, Kelsey Hayes, Nathan Samara and her great-grandchild Justin Corbett, Jr.

She worked as a Property Manager for Property Management Enterprise Inc. She enjoyed camping, cooking, Bingo, Witches Walk, Christmas Parades, cards, singing, and events in the community. She had a contagious smile, a wonderful outlook on life and always focused on the good in people.

The family will receive friends on Saturday January 5, 2013 from 12 til 2pm with a service at 1pm at the Arehart-Echols Funeral Home, 211 St. Mary's Ave. La Plata, Md. Interment will be held at a later date.

Arrangements provided by Arehart-Echols Funeral Home.