Herbert, William Benedict
Birth: 1934-08-02 in Bushwood, Maryland
Residence: Coltons Point, Maryland
Death: Tuesday, November 30, 2010
Laid to Rest: Saturday, December 04, 2010 in the Sacred Heart Catholic Church Cemetery, Bushwood, Maryland
Condolences: Click to View or Post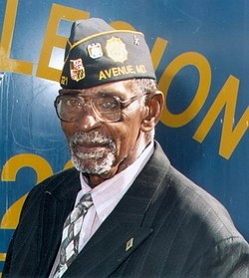 William Benedict Herbert, 76 of Coltons Point, MD was born in Bushwood, MD on August 2, 1934 to the late Joseph and Nellie Herbert.

William received his education in St. Mary's County Public Schools. William served in the United States Army for two years and received an honorable discharge. He worked at Calvert Cliffs for 7 years. He worked for 25 years for Howlin Concrete. His lifetime hobbies included being a carpenter and waterman. He enjoyed spending time with his wife and family; fishing, speed boating, dancing and teaching fellas how to catch a fish.

William was married to Ann Herbert for fifty years.

He was predeceased by two brothers, Walter Herbert and Joseph Herbert; two sisters, Etta Herbert Lynch and Louise Herbert Mason.

William leaves behind to cherish his memory his loving wife, Ann and daughter, Darlene (Dallene) Herbert Jackson also known as Dallene Dent. He also leaves to cherish his memory four sisters, Mary Maddox, Theresa Rich (Woody), Matilda Herbert, Cora Herbert; one brother, George Herbert; mother-in-law, Rose Dent, four sisters-in-law, Ella Dent, Emma Dent, Delores Carter, Rose Warren; six brothers-in-law, Woody Rich, James Dent, Elvis Dent, Robert Dent, Thomas Dent, and Louis Dent, Sr. He is also survived by many nieces, nephews, a host of other relatives and friends.

Family will receive friends on Saturday, December 4, 2010 from 10:00 a.m. until 11:00 a.m. in Holy Angels Catholic Church, 21340 Coltons Point Road, Avenue, MD 20609. A Mass of Christian Burial will be celebrated at 11:00 a.m. with Reverend William Gurnee as the celebrant. Interment will follow in Sacred Heart Cemetery, Bushwood, MD.

Arrangements by the Brinsfield Funeral Home, P.A, Leonardtown, MD.