Mattingly, Catherine Ann
Birth: 1951-09-08 in La Plata, Maryland
Residence: Hollywood, Maryland
Death: Thursday, July 01, 2010
Laid to Rest: Thursday, July 08, 2010 in the St. John's Catholic Church Cemetery, Hollywood, Maryland
Condolences: Click to View or Post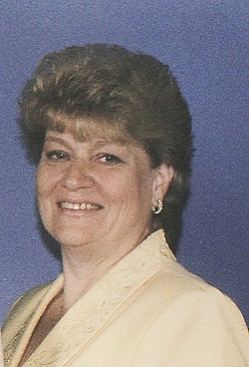 Catherine "Cathy" Ann Mattingly, 58 of Hollywood, MD died on July 1, 2010 at her home surrounded by family and friends. Born September 8, 1951 in La Plata, MD she was the daughter of James (Jimmie) Canter, Sr. and the late Marianne M. Canter.

She graduated from La Plata High School in 1969. Cathy worked for the Federal Government as a Management Analyst for 38 years retiring June 1, 2009.

She is survived by her loving husband The Honorable Charles "Jenks" Mattingly, III who Cathy married on June 18th, 1977; her son Charles "CJ" Mattingly, IV; daughter Kimberly Guy (Brad) and step daughter Bonnie Mattingly; her sisters Mary Beth Gawthrop (Ed), Teri Lou Burch (Joe), and Tina Norris (Mark); her brother Philip "Buster" Canter (Barbara).; along with several nieces and nephews. She is also survived by her grandchildren Zachary Guy and Abigail Mattingly as well as a step-grandson Steven Dittmer.

She had a special place in her heart for three dear friends, Debbie Fairfax, Phyllis Greer and Ashley Merwin.

She was preceded in death by her brother James "Butch" Canter, Jr.

Her hobbies included Longaberger Baskets, playing bingo, quilting, and family vacations to Ocean City and Disney World, but most of all spending time with her family, especially her grandchildren and her two puppies Pepper and Cyann.

The family will receive friends on Wednesday, July 7, 2010 from 4:00- 8:00 PM in the Mattingley-Gardiner Funeral Home Chapel, Leonardtown, MD, where prayers will be said at 7:00 P.M. A Mass of Christian burial will be celebrated on Thursday, July 8, 2010, in St. John's Catholic Church, Hollywood, MD at 10:00 A.M. with Fr. Raymond Schmidt officiating. Interment will follow in the Church Cemetery. Pallbearers will be Buster Canter, Mark Norris, Josh Norris, Joe Burch, Chris Mattingly, and Ed Greer. Honorary Pallbearers will be her nieces and nephews, Chrissy Beuchert, Connie Wood, Harry Canter, Kenny Canter, Veronica Norris, Jordon Burch, Trevor Burch, and Jake Canter.

Memorial contributions can be made to the scholarship fund c/o Community Bank of Tri-County for Zachary Guy and Abigail Mattingly, Account # 932430415, 25395 Point Lookout Road, Leonardtown, MD 20650, Hospice of St. Mary's, P.O. Box 625, Leonardtown, MD 20650 and St. John's Building fund 43950 St. John's Road, Hollywood, MD 20636.

Arrangements provided by the Mattingley-Gardiner Funeral Home, P.A.