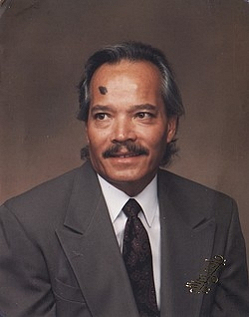 David "Dave" Lee Wong, 66, of Mechanicsville, MD formerly from Brandywine, MD passed away on January 24, 2013 in Leonardtown, MD. Born on January 1, 1947 in Washington, DC he was the son of the late David Lee and Margaret Padgett Thorn Wong.

Dave was the loving husband of Delores A. Wong whom he married in Suitland, MD.

David is survived by his children; Carrie M. Wong of Springfield, VA, David S. Lee of Mechanicsville, MD, Step Daughter Tonya Sheppard, and 1 grandchild Luis Iraheta, Jr and 1 niece Rebekah Roach. He is survived by his siblings; Joyce Roach (James) of Colonial beach, VA, and Darlene Thom of Arlington, VA. David graduated from Suitland High School in 1965 and served in the United States Army.

He moved from Brandywine, MD to St. Mary's County in July, 2000 and owned a Restaurant in Mechanicsville, MD.

The family will receive friends from 5:00 PM – 6:00 PM on Tuesday, January 29, 2013 in the Mattingley-Gardiner Funeral Home, Leonardtown, MD. A Funeral Service will follow the funeral home chapel at 6:00 PM with Father Francis Early officiating. Interment will be private.

Arrangements provided by Mattingley-Gardiner Funeral Home, Leonardtown, MD.