Bateman, Notley Julius
Birth: 1919-06-17 in Capital Heights, Maryland
Residence: Laurel Grove, Maryland
Death: Wednesday, July 20, 2011
Laid to Rest: Thursday, July 28, 2011 in the Fort Lincoln Cemetery, Brentwood, Maryland
Condolences: Click to View or Post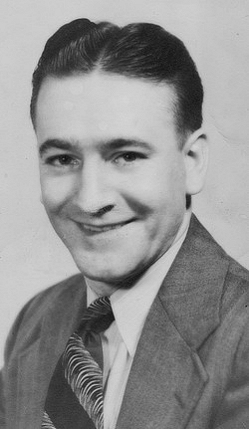 Notley Julius Bateman, 92, of Laurel Grove, MD, formerly of Prince George's County, died July 20, 2011 in his home in New Bern, NC. Born on June 18, 1919 in Capital Heights, MD he was the son of the late Perry C. Bateman and Grace Gretchen Bateman.

Mr. Bateman is survived by his loving wife Mary Beatrice Bateman whom he married in St. Joseph's Catholic Church, Morganza, MD on January of 1997.

Mr. Bateman is survived by his children: Chester A. Bateman of Prince George's County, Robert L. Bateman of New Holland, MI, William E. Bateman of Calvert County, MD, Kathy L. Payne of New Bern, NC, and Donald L. Bateman, of St. Mary's County, MD. Notley is also survived by one sister Mary Ellen Snodgrass of Palm Bay, FL, 8 grandchildren, and 9 great-grandchildren.

Mr. Bateman graduated from Glasva High School in 1938 and moved from Melbourne, FL to St. Mary's County in 1990. Mr. Bateman received the Pacific Theater Ribbon, American Theater Ribbon, and the Victory Medal during the occupation of Honsu, Japan on September 9, 1945 while serving on the USS Xanthus. Notley served in the United States Navy from February 18, 1944 until he was honorably discharged on January 18, 1946. Mr. Bateman worked as a used car manager with Lustine Chevrolet until he retired in May of 1981. Notley enjoyed hunting, fishing, gardening and was a member of the music group called "The Vibes".

Mr. Batemen was preceded in death by his brother Peary Clyde, Jr.

A Funeral service will be held on Thursday, July 28, 2011 at 11:00 AM in the Maryland Mattingley-Gardiner Funeral Home with Fr. Keith Woods officiating. Interment will be on Friday, July 29, 2011 at 11:00 AM in Ft. Lincoln Cemetery, Brentwood, MD. Pallbearers will be; Chester Bateman, Robert Bateman, William Bateman, Mark Bateman, Brian Bateman, Christopher Bateman. Honorary Pallbearers will be; Dan Fuller Eddy Fuller, Les Payne, Joe Layman, Phil Layman and Chris Buffalini.

Contributions in memory of Notley Julius "Shorty" Batman may be made to Community Care Hospice, 1423 S. Glen Burnie Road, New Bern, NC 28562.

Arrangements provided by the Mattingley-Gardiner Funeral Home, P.A, Leonardtown, MD.