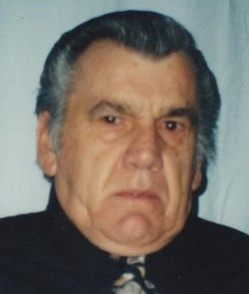 Anthony "Tony" Vidotto age 80, of Saint Leonard, died October 9, 2013 at Calvert Memorial Hospital in Prince Frederick of natural causes. Mr. Vidotto was born December 21, 1932, in Washington, DC to Elizabeth and Mario Vidotto.

He married Jean Serrentino on August 26, 1957 in Hyattsville, Maryland.

Mr. Vidotto was a brick mason and owner of A.V. Masonry, where he worked exclusively on restorations of homes on Capitol Hill and after his retirement he was a realtor for Long and Foster in Prince Frederick. He lived in Prince George's County for 27 years before moving to Calvert County in 1979. He built his homes, one in Holland Cliff Shores, Huntingtown MD and another in St Leonard Shores, St. Leonard, Md.

Tony was a long-time fan of the Washington Redskins, going all the way back to when they played at Griffith Stadium. His family writes: "Tony's generosity and integrity were an inspiration to his family. He lived his life with honor and loyalty."

Mr. Vidotto was preceded in death by his brother, Frank; nephews Mark Vidotto and Scott Winegar.

He is survived by his wife of 56 years, Jean Vidotto, daughter and son-in-law, Paula and Jeff Stahlman of Port Republic, MD; daughter and son-in-law, Valerie and Dominic Maccherone of Dunkirk, MD; son, Anthony Vidotto of Saint Leonard, MD; grandchildren, Christina (Michael) Mattero of Arnoldsburg WV; Zachary Stahlman of Port Republic, MD; Treven (Sarah) Stahlman of Avenue MD; Marlena Vidotto of Prince Frederick MD; great-grandson, Antonio Mattero of Arnoldsburg WV, sisters, Pat Fox; Gloria Dugan; Rita Vidotto; Mary Winegar; Beatrice Anderson; Pauline Zeglin and brother, Mario Vidotto.

Arrangements provided by Rausch Funeral Home.