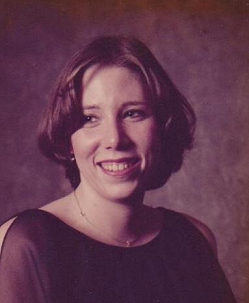 Gayle R. Kem, 54, of St. Leonard, MD passed away October 20, 2012 in University of Maryland Medical Center. She was born on May 23, 1958 in Waynesboro, VA to the late Andrew and Anne Robertson.

Gayle graduated from Concord High School in Wilmington, DE in 1976 and from University of Baltimore, Baltimore, MD with a BS in Business Administration and Major in Accounting.

On May 24, 1985, she married Larry Kem in Wilmington, DE. Their life together began with a move to California, MD in September of 1985 and then to Huntingtown in 1992 and finally to St. Leonard later that year where she was residing at the time of her death.

Gayle became a CPA in 1991 and went on to work at Phelps & Rymer, P.A. in Prince Frederick, MD. She held many positions in her career, Tax Manager, BDO Seidman, LLP, Washington DC, Tax Manager Grant Thornton, LLP, Vienna VA, Sturn, Wagner, Lombardo & Co., Annapolis, MD, Controller, Jack R. Lichtenstein, M.D., LLC, Annapolis, MD, Tax Consultant, Jefferson Wells International, Vienna, Va., Senior Accountant, Comrent International, LLC, Liaison Records in Washington DC. She had many important clients during these years such as Sotheby's, Force Protection, Capital One, Caliper Life Sciences and Chuck Brown whom she helped with sales and shows in various cities.

Gayle was a big animal lover and would take any friends dog for a walk when then would come to visit. In recent years, she enjoyed fishing, especially deep sea fishing for "the big ones". She was a free spirit and someone who was grounded in love, compassion, and kindness for her family and friends. She will be greatly missed by all who knew and loved her.

She is survived by her husband Larry W. Kem of St. Leonard, MD, sister of Jane Offill and her husband David of Charlotte, NC, Andy Robertson and his wife Angie of Baltimore, MD, and John Robertson and his wife Carol of Freehold, NY. She is also survived by her nieces and nephews, Jenny Offill and her husband David Hirmes, Blake Robertson, Ranee Robertson, Danny Robertson and his wife Rachele, Michael Robertson, and great niece Theodora Hirmes.

Services will be held at a later date.

Memorial contributions may be made to the Tri County Animal Shelter.

Arrangements by Rausch Funeral home, P.A., Port Republic, MD.