Warnock, Lillian Alene
Birth: 1919-09-08 in Franklin, Tennessee
Residence: Port Republic, Maryland
Death: Tuesday, July 26, 2011
Laid to Rest: Saturday, July 30, 2011 in the Waters Memorial United Methodist Church Cemetery, St. Leonard, Maryland
Condolences: Click to View or Post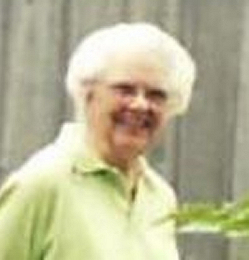 Lillian Alene Moran Warnock, long-time resident of Arlington, VA and Port Republic, MD, died Tuesday morning July 26, 2011 in Bennington, Vermont where she had recently resided. Born September 8, 1919 on the family farm in Franklin, TN, she was the third of seven children born to Thomas Jefferson Moran and Margaret Alexina Sawyer Moran.

After attending Middle Tennessee State Teacher's College in Murfreesboro, TN, Alene moved to Washington, DC to work as a secretary in the Department of Agriculture during WWII. Here she met James Mann Warnock of Brooklet, GA who was beginning a long and notable career in the U.S. Navy. They were married March 11, 1942, raised a family of four adopted children, and lived nearly 58 joyful years together until Jim's death in 2001. Both were active members of Walker Chapel Methodist Church in Arlington, VA, and later of Waters Memorial United Methodist Church in St. Leonard, MD, as well as being active in community work for the League of Women Voters, local libraries, and other organizations.

Alene will be well-remembered by many DC area "baby-boomers" for introducing the "Life and Times" of children's author Laura Ingalls Wilder to them, as she pursued a life-long research interest in Laura Ingalls Wilder. She and Jim served many years on the Board of Directors of the Laura Ingalls Wilder home and museum in Mansfield, Missouri.

Alene is survived by her four children, John Conie Warnock of Port Republic, MD, Victoria Fain Bradley of Fairfax, VA, Alexina Mann Jones, formerly of Prince Frederick, MD and now residing in Cambridge, NY, and James Thomas Warnock of Barton, VT, as well as 5 grandchildren and 4 great-grandchildren. She is survived by an older sister, Lula Fain Major who still resides in Franklin.

The family will receive friends at Waters Memorial United Methodist Church, 5400 Mackall Rd. St. Leonard, MD on Saturday July 30, 2011 from 11 to time of service at 12 Noon. Interment will follow in the church cemetery. Pallbearers were John Warnock, Tom Warnock, Thom Jones, Grady Bradley, Jim Shewbridge, and Charles Kirby.

Memorial contributions may be made to either Waters Memorial Building Fund or Calvert Hospice.

Arrangements provided by Rausch Funeral Home.