Burroughs, Edward S., Sr.
Birth: 1936-11-28
Residence: Mechanicsville, Maryland
Death: Tuesday, June 15, 2010
Laid to Rest: Friday, June 18, 2010 in the All Faith Episcopal Church Cemetery, Charlotte Hall, Maryland
Condolences: Click to View or Post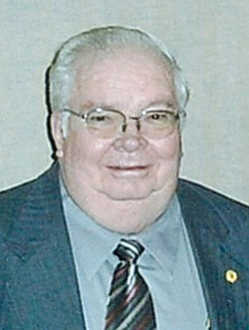 Edward Stanley "Eddie" Burroughs, 73 of Mechanicsville, MD died Tuesday, June 15, 2010 at St. Mary's Hospital in Leonardtown, MD.

He was born on November 28, 1936 to the late Benjamin H. and Louise Burroughs. He attended St. Mary's County Public Schools and graduated from Margaret Brent High School in 1954 and subsequently, the Strayer Business College.

Eddie was an accountant for 53 years in St. Mary's County; first with Jerry Colvin and later his own business in Charlotte Hall -- Edward S. Burroughs, CPA (now Burroughs, Moreland and Mudd). Eddie enjoyed his many friendships with his office staff and clients over the years. After his wife and extended family, his first love was the Mechanicsville Volunteer Rescue Squad of which he was a charter member, board member, and life member. He was on the First National Bank of St. Mary's/Mercantile/PNC Board of Directors for many years as well as a long-time member of the Mechanicsville Volunteer Fire Department, Mechanicsville Lions Club, Maryland Association of Certified Public Accountants, Maryland Society of accountants, and Southern Maryland Antique Power Association. He enjoyed antique tractors, auctions, "pop" engines, and Dolly Parton songs.

Eddie is survived by his loving wife of 51 years, Marie Bartz Burroughs. He is also survived by two sons, Edward Stanley, Jr. (Sharon) and Donald Wayne (Mary Ann), six grandchildren, Charlie Burroughs, Susan Vallandingham (Bobby), Donald Burroughs, Jr. (Hannah), Cathy, Douglas, and Steven Burroughs, all of Southern Maryland, two great grandchildren, Trent and Delia Marie Vallandingham, and three brothers, Ben Burroughs, Jr. (Joan) of Mechanicsville, MD, Tommy Burroughs (Peggy) of Annandale, VA and Phil Burroughs of Mechanicsville, MD.

In addition to his parents, he was preceded in death by his grandparents Esther and Ray Burroughs and Maude and Robert Burroughs.

Family will receive friends on Thursday, June 17, 2010 from 5:00 p.m. until 8:00 p.m. in the Brinsfield Funeral Home, 22955 Hollywood Road, Leonardtown, MD 20650. Prayers will be recited at 7:00 p.m. A funeral service will be held on Friday, June 18, 2010 at 11:00 a.m. at All Faith Episcopal Church, Charlotte Hall, MD. Interment will follow in the church cemetery.

Serving as pallbearers will be Charlie Burroughs, Donald Burroughs, Jr., Douglas Burroughs, Steven Burroughs, Dennis Austin, Steven Turner, Douglas Frederick, and Paul Lloyd. Serving as honorary pallbearers will be Susan Vallandingham, Cathy Burroughs, Sheila Goldsborough, Patty Stone, Cindy Morgan, Bonnie Therres, and Dr. John Roache.

Memorial contributions may be made to the Mechanicsville Volunteer Rescue Squad, P.O. Box 15, Mechanicsville, MD 20659. He cared!

Arrangements by the Brinsfield Funeral Home, P.A., Leonardtown, MD.