Proctor, Joyce Marie
Birth: 1946-07-18 in Crofton, Maryland
Residence: Marbury, Maryland
Death: Friday, September 24, 2010
Laid to Rest: Saturday, October 02, 2010 in the St. Joseph's Catholic Church Cemetery, Pomfret, Maryland
Condolences: Click to View or Post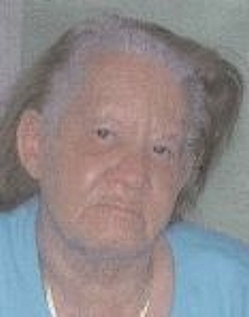 Proctor, Joyce Marie (Proctor), Age 64 of Marbury, Maryland.

On Friday, September 24, 2010 at Civista Medical Center in La Plata, Maryland, Joyce Marie Proctor, 64 of Marbury, Maryland transitioned from this earthly life to life eternal.

She was born on July 18, 1946 in Crofton, Maryland to the late Philip Sterling Proctor, Sr. and the late Mae Edith (Thompson) Proctor.

Joyce attended Charles County Public Schools and enjoyed playing cards, bingo and scratch-offs, but her most enjoyment came from spending time with her family.

She was the wife of Henry Stanley Proctor, Sr. and mother of Brenda Proctor Maddox, Robert Proctor, Henry Proctor, Jr., George Proctor, Joseph Proctor, Kirk Proctor, Paul Proctor and the late Sandra Proctor. Her career was a homemaker, taking care of the needs of her family.

In addition to her parents and daughter, she was preceded in death by her brother, Philip Proctor, Jr., sister, Gloria Proctor and son-in-law, Donald Maddox.

In addition to her husband and children, left to cherish fond memories are her daughters-in-law, Eunice Proctor and Lydia Proctor; a host of grandchildren and great grandchildren; three sisters, June Green, Darlene Proctor and Joan Jones; two brothers, George Proctor and Charles Proctor; three brothers-in-law, Andy Green, Carlos Proctor and Leroy Jones; sister-in-law, Marie Proctor and a host of nieces, nephews, other relatives and friends.

Her Viewing will be held on Saturday, October 2, 2010 from 10:00am until time of Service, 11:00am in the Chapel of THORNTON Funeral Home, P.A., 3439 Livingston Road, Indian Head, Maryland. Interment, St. Joseph's Catholic Church Cemetery, 4590 St. Joseph's Way, Pomfret, Maryland.

Arrangements provided by Thornton Funeral Home.