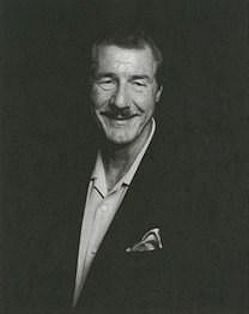 Grady "Sonny" W. Higgins III died December 29, 2012 at the age of 69. Mr. Higgins was a resident of Waldorf, Maryland.

He worked at Montgomery Wards men's department as a manager for 20+ years. He was a Real Estate Agent for 30+ years, member of SMAR, BACC, Chamber of Commerce, Crime Solvers and Top 100 Club for Real Estate. His hobbies included: hunting, jet sking, travel and being with family and friends.

Mr. Higgins was born at Fort Bragg, North Carolina. He was the son of the late Grady W. Higgins II and Mary E. Higgins.

Survivors include: daughters, Jeana Brasset (Gene) and Dawn Burroughs (Tony). Grandchildren: Kristin Brasset, Jessica Brasset, Ryan Brasset, Brian Burroughs and Kellie Burroughs. One great-grandson: Blake Burroughs. Siblings: Tricia Palmer (Mike), Rita West (Mike), Ronnie Higgins (Libby) and Greg Higgins. Significant other: Teresa Klopfer and her 3 sons, as well as many cousins, nieces, nephews and many close friends including "The Cousins".

Family will receive friends on Thursday, January 3, 2013 from 200 - 4:00 and 6:00 - 8:00pm. at The Huntt Funeral Home, 3035 Old Washington Road, Waldorf, Maryland where funeral service will be on Friday, January 4, 2013 at 11:00 am. Burial will be at Trinity Memorial Gardens, Waldorf, Maryland. Pastor Paul Goodwin will officiate.

Arrangements provided by Huntt Funeral Home.