Marshall, John Lowell, Jr.
Birth: 1940-07-19 in Pomonkey, Maryland
Residence: Pomonkey, Maryland
Death: Friday, June 11, 2010
Condolences: Click to View or Post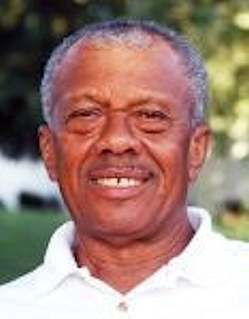 John Lowell Marshall, Jr., also known as "Bug", was born on July 19, 1940 in Pomonkey, MD. He was the eldest of three children born to John Lowell Marshall, Sr. and the late Margaret Ann Marshall. He led a full and abundant life.

John was educated in the Charles County Public school system and was a proud graduate of the last graduating class of Pomonkey High School 1958. He began his government career at the Naval Warfare Surface Center in Indian Head, MD and retired as a Certified Engineering Technician, after 37 years of service. John was a great provider for his family, often times working multiple jobs simultaneously. One of his jobs included working during the initial stages of the Washington Metro Subway System.

John had many interest and was dedicated to whichever hobby he was participating in at that time. He owned his own race car and was an avid racing fan. When he felt the community youth baseball league slighted certain talented youth, he decided to start his own youth team. This team went on to become the Maryland Little League Baseball State Champions in 1983. He also coached the 1983 and 1984 Bryans Road Little League Baseball All Stars. During this period John gave many life lessons in self confidence and perseverance. John loved bowling, fishing, working on cars, and visiting Mason Springs. One of his greatest pleasures was participating in Trapshooting. He loved traveling across the country participating in Amateur Trapshooting events. He was very competitive and won many awards in this sport. Every Sunday was booked with Trapshooting events.

Above all his loves and interest, he had no greater love than for his children and grandchildren. He devoted his entire life to his family. In addition to his kids, John raised his 2 stepsons and his oldest grandson. He often stated "Y'all don't know how proud you make your Daddy feel" at the end of this he would leave to go wipe his tears. John's children also took great pride in their father, nominating him for the Maryland Independent 2007 Father of the Year Award, which he won.

John will always be remembered as a person who spoke his mind, was true to his beliefs, and "takin witchacom on it"! If you understand this sentence then you understood BUG.

In addition to his father, John leaves to cherish his memory, his children, Jacqueline, Virgil, Derrick, Francine, Daphne, Reggie, and Holloway; his grandchildren Jasmine, Jarel, Avery, Jiyah, Sierra, Diamond, DeAndre, Preston, Marcus, Jordan, Addison, and Max; his siblings-Larry, Linda, and Bridgette; his daughters in law, Victoria Marshall and Gina Saunders; his brothers in law Dwayne Paxton and Bobby Richardson; his sister in law, Emmogene Marshall; and his neice LaShawn Holland. He shared a special relationship with his nephew Lamar Marshall and his fishing buddy/cousin Keith Johnson.

The family also wishes to recognize his special buddies Joseph "JC" Gray, Cousin George Savoy, Jarrett Washington, and the late Howard Wade.

He also leaves a host of relatives and special friends to numerous to name.

Viewing, 10:00am until time of Service, 12 noon on Wednesday, June 16, 2010 in the Chapel of THORNTON Funeral Home, P. A., 3439 Livingston Road, Indian Head, Maryland.

Arrangements provided by Thornton Funeral Home.