Mercer, Delores Marie
Birth: 1930-10-18 in Union Town, Pennsylvania
Residence: Lexington Park, Maryland
Death: Wednesday, August 11, 2010
Laid to Rest: Saturday, August 14, 2010 in the Immaculate Heart of Mary Catholic Church Cemetery, Lexington Park, Maryland
Condolences: Click to View or Post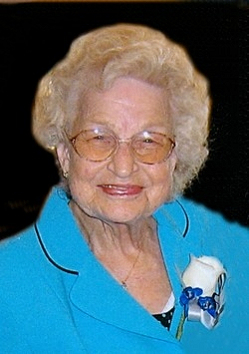 Dolores Marie Mercer, 79 of Lexington Park, MD died August 11, 2010 at St. Mary's Hospital.

Born October 18, 1930 in Union Town, PA she was the daughter of the late Frank James and Gladys (Yaunger) James.

Dolores previously worked in a Hallmark Store and retired from Sears & Roebuck. She enjoyed meeting people, arts and crafts and gardening. She was a devoted mother and grandmother and loved to can jams and jellies.

Dolores is survived by her children, Charlene Knott of Great Mills, MD, Sharon Boudreau of NH, Gary Mercer of Glen St. Mary's, FL, and Huey Mercer of Waycross, GA, nine grandchildren, and twelve great grandchildren. She is also survived by the children of her life long companion, the late George C. Hopkins, who she helped raise. They are Linda Hopkins of FL, and Georgie Hopkins of WA. She is survived by her siblings, Jerri Salyers of LaPlata, MD, Joyce Mathis of Ellicott City, MD, Patty Broskey of Kiesterville, PA, Vicki Foy of Frederick, MD, Debbie Buxmann, and Benny Weaver of New Windsor, MD.

She was preceded in death by her brothers, Bud James and Harold James.

Family will receive friends for Dolores's Life Celebration on Saturday, August 14, 2010 from 9:30 a.m. until 10:00 a.m. in the Brinsfield Funeral Home, P.A., 22955 Hollywood Road, Leonardtown, MD 20650. A funeral service will be held at 10:00 a.m. Interment will follow in Immaculate Heart of Mary Cemetery, Lexington Park, MD.

Contributions may be made to the Lexington Park Volunteer Rescue Squad, P.O. Box 339, Lexington Park, MD 20653.

Arrangements by the Brinsfield Funeral Home, P.A., Leonardtown, MD.