Parker, Kenneth Edward
Birth: 1945-01-09 in Portsmouth, Virginia
Residence: Bryans Road, Maryland
Death: Friday, January 14, 2011
Laid to Rest: Friday, January 21, 2011 in the Northeastern Cemetery, Rocky Mount, North Carolina
Condolences: Click to View or Post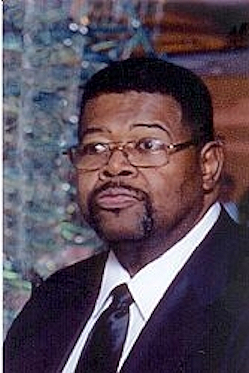 Kenneth Edward Parker, born January 9, 1945 in Portsmouth, VA, was called home to be with our Lord on January 14, 2011. He was the only child of Eleanor Parker.

He graduated from St. Emma Military Academy in 1962 as a Distinguished Military Student (DMS) which qualified him to attend any military academy of his choosing. However, he chose to attend Hampton Institute on an athletic football scholarship. He graduated from Hampton Institute in 1966 with a BS degree in Biology. After graduation, he accepted a position at National Institutes of Health (NIH) as a Research Assistant. After five years with NIH he changed careers and accepted positions with various insurance companies throughout the Washington Metropolitan area including Washington Metro transportation system as a Manager leading and training auto/ accident adjusters and negotiating professionals. He was awarded a professional license for Insurance Investigation and Negotiator in 1987. In 1974, we worked part-time as evening Assistant Hospital Administrator at the Psychiatric Institute for three years where he met his wife.

Kenneth was blessed with a 36 year relationship which brought him to marry his soul mate, Carolyn Cason. While he had no children of his own, he was a father figure and role model to his many nephews and nieces who adored this gentle six-foot giant with an even larger-than-life heart. He went out of his way to encourage, tutor and pay for educational and athletic opportunities.

He was a family-oriented man who was deeply involved in his loved ones lives. He did whatever he could for his mother, grandmother, aunts, and uncles. His cousins, Leslie Gay, George Frye, Delia Holman, Dolores Blackwell, and Victor Gaston were more like brothers and sisters than cousins and he loved them dearly. There was no obstacle to great that he did not give his all to overcome for his family. For those things that could not be overcome he would say; "This too shall pass."

Kenneth loved sports, but his passion was tennis which he never missed an opportunity to play with anyone, anywhere and at any time. He surprised many opponents because he was an ambidextrous and they never knew which hand the ball was coming back at them from. While he was a quiet, soft-spoken man and not much of a party animal, he was a kind-hearted man who preferred to be in the background rather than the center of attraction, enjoyed the simple things in life; i.e, spontaneously riding his motorcycle with no particular destination in mind, reading a book, spending hours on the computer absorbing as much information as he could and particularly, helping anyone whenever the opportunity arose. He touched many lives and was loved by all who knew him.

He was preceded in death and led through the Golden Gates of Heaven by his mother, Eleanor Parker; grandmother, Dillie Parker; Uncles, Frank Parker and Edward Parker; Cousins, Leslie Gay, George Frye and Philip Robinette. Left to cherish his memories are his devoted and loving wife, Carolyn E. Cason-Parker; Aunts, Helen P. Gay, Virginia Wyatt, Fatina Gaston, Elsie Blackwell and Marie Robinette; and a host of cousins, nieces, nephews and friends.

A Visitation will be held on Wednesday, January 19, 2011 from 10:30am - 12pm at St. Mary's Star of the Sea Catholic Church, 30 Mattingly Avenue, Indian Head, MD 20640.

A Mass of Christian Burial will take place on Wednesday, January 19, 2011 at 12pm at St. Mary's Star of the Sea Catholic Church, Indian Head, MD.

Clergy will be Father Robert Kosty.

Interment will follow on Friday, January 21, 2011 at 12pm at Northeastern Cemetery, Rocky Mount, NC.

Pallbearers will be Edward Miller, Buddy Moore, Victor Gaston, George Holman, Christopher Manning, and Dominique Lawrence.

Honorary Pallbearers will be Houston Summers, Dipo Masadime, and Anthony Manning.

Arrangements provided by Raymond Funeral Service.