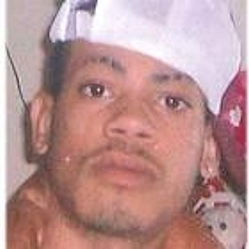 Antonio Maurice Cobey, 24, was born at Southern Maryland Hospital on August 28, 1990 to Karen C. Price and Carlos Cobey. He was raised in Charles County, Maryland.

Antonio was educated in the Charles County public school system and graduated from La Plata High School in 2008. He was Captain of the La Plata High School Step Team and was also in the R.O.T.C Program.

Antonio loved to dance and his favorite was dancing like Michael Jackson. People would sit around and watch him do his thing. Antonio's heart was filled with humor, he would brighten your day and make you laugh and smile, touching the hearts of everyone who knew him.

At 22 years of age, Antonio said "Mom it's time for me to grow up and move out." He got his first apartment and worked at Jimmie's Liquor Store as a clerk and bartender, where he was very well known. Antonio was always welcome to return home. At age 24, he moved back home and became employed with La Plata Genesis in Dietary.

Antonio loved being with family. He always said "I love my family, it's never a dull moment." He especially loved his son, Adrin, whom he called "my little man."

Antonio leaves behind to cherish his memory his son; Adrin Maurice Cobey, mother, Karen C. Price, father, Carlos Cobey, step-father, Floyd Price, brother, Lorenzo Cobey, grandparents; Mary Jane Collins, Phillip Collins (whom he called Pops), Estelle Cobey and Francis Cobey, Aunts; Linda Kelton, Mary Jenifer, Carolyn Bowman, Phyllis Chew, Cathy Payton, Joyce Cobey, Deneen Price and Lisa Price, Uncles; Vincent Queen, Joe Queen, Elroy Queen, David Jenifer, Ivan Bowman, Lionel Chew, William Payton, Phillip Cobey, Eric Cobey, Michael Price, Aarron Price, Norman Price and Stanley Price. He also leaves to cherish his memory his cousins whom he loved to be around and a host of other relatives and friends.

His viewing will be held from 9am until time of service 11am on Friday, December 19, 2014 in the Chapel of Thornton Funeral Home, P.A., 3439 Livingston Road, Indian Head, MD 20640. Interment Sacred Heart Catholic Church Cemetery, La Plata, MD. Arrangements provided by Thornton Funeral Home.