Bieber, Victor Emanuel, Jr.
Birth: 1923-07-29 in Washington, D.C.
Residence: Drayden, Maryland
Death: Thursday, February 05, 2015
Laid to Rest: Wednesday, February 11, 2015 in the Parklawn Cemetery, Rockville, Maryland
Condolences: Click to View or Post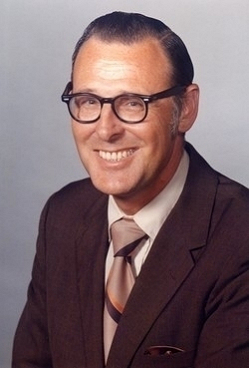 Victor Emanuel Bieber, Jr., 91, of Drayden, MD passed away February 5, 2015 at Solomons Nursing Center, Solomons, MD.
Born on July 29, 1923 in Washington, DC he is the son of the late Victor Emil Bieber and Madeleine Catloth. Victor earned his Bachelor of Science Degree from the University of Maryland and a Master's in Applied Physics from Harvard University.

On May 26, 1945, he married his beloved wife, Elizabeth Denham, in Washington, D.C. Together they celebrated over 69 wonderful years of marriage.

He was employed by the U.S. Federal Government/Dept of the Navy/NAVAIR as an Aeronautical Engineer with 33 years of dedicated service before his retirement in 1979. He was an avid reader, and enjoyed fishing, boating, and camping. He and his wife enjoyed traveling around the world. He was a talented handyman, and built his first house in Chevy Chase, Md and a cottage at White Sands, Md.

In addition to his wife, he is survived by his children, Meredith Dunnigan (John) of Monrovia, MD, Elizabeth Wade (Dennis) of Adamstown, MD and Deborah Lewis (Richard) of Drayden, MD; his grandchildren, George Dunnigan (Robin), Deborah Lynn Close (Joseph), Samantha Lewis, and Cassandra Lewis; and his great grandchildren, Jacqueline Dunnigan, Jett Dunnigan, Joseph Close, and Matthew Close.

Family will receive friends for Victor's Life Celebration on Tuesday, February 10, 2015 from 2:00-5:00 p.m., with a Funeral Service celebrated by Rev. Greg Syler at 4:00 p.m., at Brinsfield Funeral Home, P.A., 22955 Hollywood Road, Leonardtown, MD 20650. A Graveside Service will be held on Wednesday, February 11, 2015 at 12:00 p.m., at Park Lawn Cemetery, 12800 Veirs Mill Road, Rockville, MD 20853.

Memorial Contributions may be made to the American Cancer Society, 1041 Route 3 N, Bldg. A, Gambrills, MD 21054. Arrangements by the Brinsfield Funeral Home, P.A.