Ciesielski, Gregory Marion
Birth: 1936-03-25 in Nanticoke, Pennsylvania
Residence: Port Republic, Maryland
Death: Monday, March 21, 2011
Laid to Rest: Thursday, March 24, 2011 in the St. John Vianney Catholic Church Cemetery
Condolences: Click to View or Post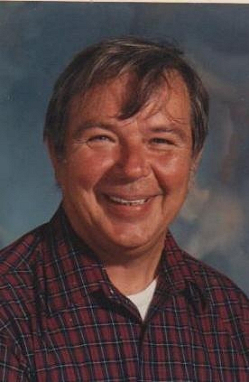 Gregory Marion Ciesielski, 74, of Port Republic, MD passed away on March 21, 2011 at his home. Born March 25, 1936 in Nanticoke, PA to the late Henry Francis and Genevieve Ciesielski.

Greg served in the U.S. Coast Guard from 1953 to 1957 and worked in the shipyard for a short time before deciding to return to school. He graduated from the University of Maryland with an undergraduate degree and took a position as an elementary school teacher in Prince Georges County where he taught for 25 years until his retirement.

Greg was also a waterman and ran a successful seafood business in Prince Georges County. In 1994, he founded Chesapeake's Bounty in Calvert County, which started out as a small produce stand, and grew to also sell Christmas trees and seafood.

In 2007, Greg returned to school and graduated from the College of Southern Maryland with an associate's degree in massage therapy. He explored the various types of massage and eventually found a very demanding 100 hour oncology massage program which he completed at Beaumont Hospital in Michigan. He also trained at the Daybreak Geriatric Massage Institute where he treated patients suffering from diabetic neuropathy and fibromyalgia. In 2009, Greg opened Chesapeake Massage Associates, and offered his services free of charge to those in need.

Predeceased by his wife, Mary Agnes Ciesielski, he is survived by their daughters, Marcianna Kreamer (Bill) of Lusby, MD, Sonya Smith of Lusby, MD, and Corrine Jacobs (John) of Port Republic, MD. Grandfather of Will Kreamer, Greg Kreamer, Colton Smith, Ashley Smith, Joshua Jacobs and Justin Jacobs. He is also survived by a brother, Michael Ciesielski of Baltimore, MD, and sisters, Frances Mackert of Baltimore County, MD, Cristina Urton of Baltimore County, MD and Antoinette Murray of Hawaii.

The family received friends on Wednesday March 23, 2011 from 2-4 and 6-8 PM at the Rausch Funeral Home, 4405 Broomes Island Road, Port Republic, MD. Mass of Christian Burial was offered on Thursday March 24, 2011, St John Vianney Catholic Church at 11 A.M. Interment followed in the church cemetery. Pallbearers were, Will Kreamer, Greg Kreamer, Colton Smith, Josh Mackert, Randy Burgess, Ricky Heron and Michael Ciesielski.

Memorial contributions may be made to Calvert Hospice, P.O. Box 838, Prince Frederick, MD 20678.

Arrangements provided by Rausch Funeral Home.