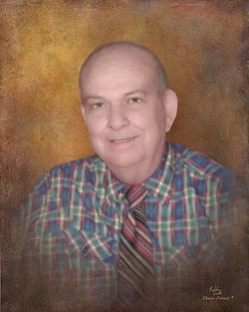 Kenneth Allen Halstead, 82, of Hollywood, MD, died peacefully on January 13, 2014, at MedStar St. Mary's Hospital in Leonardtown, MD. He was born June 8, 1931 in Norwood, MA to the late Frank Kenneth Halstead and Alice May "Murray" Halstead.

Kenneth proudly served in the United States Navy from 1951, retiring as a Lieutenant in November 1972.

On November 30, 1952, he married his beloved wife, Carol Lee Halstead. Together they celebrated 61 wonderful years together.

After retiring from the Navy, he went to work for the Federal Government as an Electronics Technician for another 22 years.

He was an avid animal lover; as a young man he had a pet crow, Pluto, who he trained to ride on his bike handles as he pedaled to school. He also trained homing pigeons. Family was Kenneth's first priority, and he greatly enjoyed the time he had to spend with them. His hobbies included fishing, hunting, working on electronics, especially computers, and taking vacations to Maine. He was a member of the American Radio Relay League and St. Mary's County Amateur Radio Association for many years.

In addition to his beloved wife, Kenneth is also survived by his children, John Kenneth Halstead (Cindy) of Palestine, WV, Frank Allen Halstead (Sally) of La Plata, MD, Linda Carol Schrader (Samuel) of Hollywood, MD, Patricia Lee Litten (Steve) of Hollywood, MD, Susan Marie DiBartolo (Tony) of Bowie, MD, Charlene May Halstead (Wayne) of Palestine, WV, and Kathleen Frances McWilliams (George) of Palestine, WV; his sister, Marie Vasilauskas of Norwood, MA; his brother, Tracy Halstead of Fort Meade, FL; 14 grandchildren, and 11 great grandchildren. In addition to his parents, he is preceded in death by his sister, Frances Pettingell.

Family will receive friends on Friday, January 17, 2014 from 4:00 to 7:00 p.m. with a Service of Remembrance at 6:00 p.m. at Brinsfield Funeral Home, 22955 Hollywood Road, Leonardtown, MD. Interment will be private.

Memorial Contributions may be made to Wounded Warriors Project, P.O. Box 758517, Topeka, KS 66675; the Salvation Army, 21506 Colton's Point Road, Avenue, MD 20609; and Hospice of St. Mary's, P.O. Box 625, Leonardtown, MD 20650.

Arrangements by the Brinsfield Funeral Home, P.A., Leonardtown, MD.