Wesner, Shirley Lynn
Birth: 1956-11-30 in Washington, DC
Residence: North Beach, Maryland
Death: Tuesday, December 06, 2011
Laid to Rest: Saturday, December 10, 2011 in the Southern Memorial Gardens, Dunkirk, Maryland
Condolences: Click to View or Post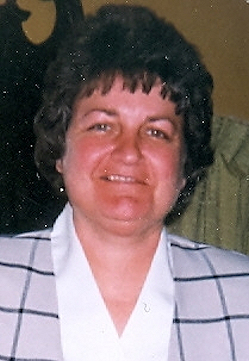 Shirley Lynn Wesner, 55, of North Beach, MD passed away December 6, 2011 at her residence after a one year illness. Shirley was born November 30, 1956 to Etta Patricia (Whelan) and William Harrison Wesner at the Bolling Field Air Base Hospital in S.E. Washington, D.C.

She was raised in Seat Pleasant, MD where she attended Carmody Elementary School until moving with her family to North Beach in 1967. She attended Mt. Harmony Elementary, graduated from Calvert High School, class of 1974, and attended Prince George's Community College and graduated from Bowie State College with a Bachelors Degree in Education in 1978. She was a dedicated fourth grade teacher at Beach Elementary and later at Plum Point Elementary, retiring due to her illness October 1, 2011 after 32 years of dedicated teaching.

Since the age of twelve, Shirley was a member of Union Church in North Beach where she sang in the church choir and served as Treasurer for many years. In her leisure time Shirley enjoyed spending time with her friends and family, especially her many nieces and nephews. She enjoyed watching television, and was especially fond of "I Love Lucy."

Shirley was preceded in death by her father William H. Wesner, Sr., her stepfather Charley Miller, and by a brother William H. "Billy" Wesner, Sr.

She is survived by her mother Etta Patricia "Pat" Miller with whom she lived, sisters Debbie Gingell and husband Bill of Wachaprague, VA, Mary E. Willis and husband "JR" of Chesapeake Beach, MD, and Ellen Larrimore and husband Steve of Prince Frederick, MD, a step-brother George Miller of North Beach, numerous nieces and nephews, and by her best friend since childhood, Nadine Garrett.

Friends and family will be received on Friday from 2-4 & 7-9 pm at Rausch Funeral Home, P.A., 8325 Mt. Harmony Lane, Owings, MD, where funeral services and a celebration of Shirley's life will be held Saturday December 10 at 11:00 A.M. Interment will follow at Southern Memorial Gardens in Dunkirk, MD.

Arrangements provided by Rausch Funeral Home.