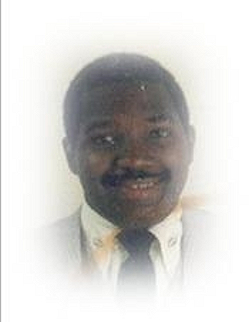 Michael Angelo Dyer departed this life on Sunday, March 24, 2013 at Civista Medical Center, La Plata, Maryland. Michael was born August 17, 1963 to the late Francis and the late Charlette Dyer. He was also preceded in death by his sister, Barbarett Dyer and his adopted mother, Alice Lee Swann.

Michael attended the Charles County school system and was educated at the F.B. Gwynn Center in La Plata, Maryland. He worked at Lamont's Night Club in Pomonkey for a period of time. He also worked for 30 years at the La Plata Tire Company, now known as Mineke Tire Company. Michael was a dedicated worker and his job was his life.

Michael loved people, he was always willing to assist anyone who needed his help. To know Michael was to love him. At the age of 19, Michael was taken out of the foster care system and adopted by Alice Lee Swann who cared for him up until her death in 1987. His adopted sister, Alice Faye Shaw and adopted brothers, David, Roger and James Swann were there by his side. He had a very dedicated sister-in-law, Mary Yvonne Swann, who became his caregiver up until his death. She was there for him through the good and bad times. She loved him like a mother would love her own child. Whatever he needed he would always call for "Sassy."

He leaves to cherish his fond memories five brothers, Pastor Levi Alphonzo Dent, Ronald Dent, Wayne, Jeff and Tyrone Dyer, five sisters, Shirley Middleton, Brenda Knight, Joann Lewis, Shelia Brooks and Barbara Skyes, three brothers-in-law, James Middleton, James Skyes and James Shaw; three sisters-in-law, Brenda Swann, Dr. Francine Dent and Yvonne Swann; four dedicated nieces, Jareika Swann, Taneasha Swann, Terry Price, Keisha Beal and two dedicated nephews, Jermaine Swann and Raymond King; a loving friend Lamont, known as "Mighty L" who was always there to look out for him, and a host of other nieces, nephews, relatives and friends. We all miss him.

His viewing will be held from 9am until time of Service 11am on Wednesday, April 3rd, 9am in the Chapel of THORNTON FUNERAL HOME, P.A., 3439 Livingston Road, Indian Head, MD 20640. Interment Heritage Memorial Cemetery, Waldorf, MD.

Arrangements provided by Thornton Funeral home.