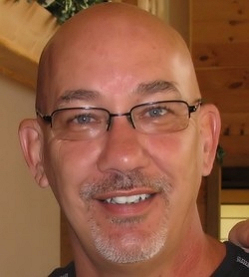 Serge Joseph Lefebvre, 57, of Mechanicsville, MD passed away on February 16, 2013 at Calvert Memorial Hospital.

Dedicated and driven; intelligent and intense; charismatic and compassionate; ambitious and accomplished; loving and filled with life-Serge exuded a presence that simply could not be denied. Father, friend, husband, and heart-felt confidant to all, Serge was everything to everybody. He made an immediate impact and was impossible to forget. His eternal spirit will forever shine in those that were fortunate enough to have met him.

Serge was an employee of BAE Systems and its legacy companies since 1985. He was the director of the Air Traffic Control and Identification Systems Operation, leading over 300 employees to meet the emergent requirements of the warfighter. He was known for his high energy levels and commitment to his people. He strived for quality and excellence in all facets of his position. He also volunteered his time and energy to Special Olympics for the past 20 years. He was known as "Coach" to his athletes and was recognized for his unique qualifications and his ability to bring out the best in all athletes by being selected as the Maryland Coach of the Year. His energy and enthusiasm has touched many family members, volunteers, and especially his athletes.

Serge is survived by his mother, Marie; wife Terry; brother Rich; and, two sons Chris and Scott. Serge was preceded in death by his father Bob.

Family will receive friends for Serge's Life Celebration on Friday, February 22, 2013 from 5:00 p.m. to 8:00 p.m. at the Brinsfield Funeral Home, 22955 Hollywood Road, Leonardtown, MD 20650. A prayer service will start at 7:00 p.m. and will be followed with an opportunity to offer brief memorial tributes. All are invited to continue the celebration of Serge's Life at the Ruddy Duck Brewery & Grill, 13200 Dowell Rd, Dowell, MD 20629 starting at 8:00 p.m.

In lieu of flowers, memorial donations may be made to Special Olympics St. Mary's County, 22170 Chesapeake Lane, Leonardtown, MD 20650.

Arrangements by the Brinsfield Funeral Home, P.A., Leonardtown, MD.