Zimmerman, Vivian Kay
Birth: 1944-05-10 in Washington, DC
Residence: Valley Lee, Maryland
Death: Friday, January 28, 2011
Laid to Rest: Wednesday, February 09, 2011 in the Maryland Veterans Cemetery, Cheltenham, Maryland
Condolences: Click to View or Post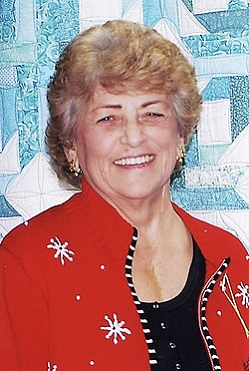 Vivian "Kay" Zimmerman, 66, of Valley Lee, MD, passed away January 28, 2011 in St. Mary's Hospital, Leonardtown, MD. Born May 10, 1944 in Washington, DC, she was the daughter of the late Emory Ward and Margaret Elizabeth Foster Hollabaugh.

Mrs. Zimmerman was the loving wife of the late John Lawrence Zimmerman whom she married in Prince George's County, MD, and he preceded her in death on October 3, 2003.

Mrs. Zimmerman is survived by her children; Douglas Zimmerman and Jimmy Zimmerman both of Tennessee, Judy Burjgtrom and John Zimmerman both of Florida, five grandchildren and 1 great grandson. She is also survived by her siblings; Patricia A. Roche (Vince) of Valley Lee, MD, Marie E. Garber (Kenny) of Broomes Island, MD, brother-in-law Ray Zimmerman (Chris) of Rockville, MD, sister-in-law Carol Thomas (Joe) of Laurel, MD, nephews and nieces; Patty Raley (Francis), Vincent Roche, Christine Hill (Ricky), Justin Garber, Elizabeth Garber, James Zimmerman, Phil Zimmerman, great nieces and nephews; Alicia Norris (Todd), Andy Mattingly, Craig Hill, Tiffany Hill, Katie Hill, Krysta Garber, Byron Garber, Rebecca Garber, and great-great nieces and nephews; Andrew Mattingly, Dakota Skye Norris, Jaidyn Raley and Jaelyne Navor.

In addition to her husband and parents, Mrs. Zimmerman was preceded in death by her brother James Mauck.

She was a Food Service Manager for Charles County Public Schools. She loved decorating, crafts, scrap booking, camping, and reading. Mrs. Zimmerman loved animals, especially her two toy poodles; Monique and Fifi. She was a member of the Second District Volunteer Fire Department and Rescue Squad, St. Mary's County Woman's Club, honorary member of NARFE Chapter 969 and she was a member of Piney Point Lighthouse. Mrs. Zimmerman was also a past member of the Ladies of the Moose Lodge, Chapter 444, in Mechanicsville, MD.

The family will receive friends on Wednesday, February 2, 2011 from 5:00 PM – 8:00 PM in the Mattingley-Gardiner Funeral Home, Leonardtown, MD where prayers will be recited at 7:00 PM. A Funeral Service will be held on Thursday, February 3, 2011 at 10:00 AM in the Mattingley-Gardiner Funeral Home, Leonardtown, MD with Rev. Rick Schaffner officiating. Interment will be held on Wednesday, February 9, 2011 at 1:00 PM in Maryland's Veterans Cemetery, Cheltenham, MD. Pallbearers will be Vincent Roche, Kenny Garber, Francis Raley, Craig Hill, Ricky Hill and Justin Garber.

Contributions in memory of Vivian Kay Zimmerman can be made to the Second District Vol. Fire Department and Rescue Squad, P.O. Box 1, Valley Lee, MD, 20692 and/or the Broomes Island Wesleyan Church, 8520 Church Road, Broomes Island, MD 20615.

Arrangements provided by the Mattingley-Gardiner Funeral Home, P.A.