Thomas, Reuben
Birth: 1939-09-12
Residence: Waldorf, Maryland
Death: Sunday, February 26, 2012
Laid to Rest: Friday, March 02, 2012 in the Heritage Memorial Cemetery, Waldorf, Maryland
Condolences: Click to View or Post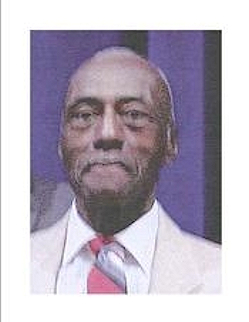 THOMAS, RUBIN (AGE 72) OF WALDORF, MD

Rubin (aka Reuben) Thomas was born September 12, 1939 to the late Reuben Thomas Sr. He was the oldest of three children.

He was raised in Gaston, Alabama where he attended public schools. He left Gaston at the age of 18 and came to Washington, DC. There he met and was blessed with a long time relationship with Margaret Wallace, until her untimely death in 1996. Together they raised 8 children, 5 girls and 3 boys.

Rubin began work with Worthmore Furniture Company in Riverdale, MD. There he worked faithfully for 15 years. Afterwards, he began work with Cannon Seafood in Georgetown, DC for 30 years until his retirement, due to his health. He loved fishing, old school music, playing the lottery, and adored his grandchildren. He was a faithful friend and enjoyed volunteer work (transporting the elderly to and from Dr's appointments, and grocery store).

He is survived by children, Sharon Miller, Frieda Walker (Darnell), Tina Eddins (Tyrone), Renee Anderson, Sandra Ingram (Robert), Wade Wallace (Patricia), Rubin Thomas, Jeffrey Thomas (Sharon), one sister, Tracy Thomas, three brothers, Vernoll Tuck, Robert Thomas, George Thomas, twenty grandchildren, 17 great grandchildren, special friend, Ms. Geraldine Taylor and a host of relatives and friends.

His viewing will be held on Friday, March 2nd from 10am until time of Service 11am at Thornton Funeral Home, P.A., 3439 Livingston Road, Indian Head, MD 20640. Interment Heritage Memorial Cemetery, Waldorf, MD.

Arrangements provided by Thornton Funeral Home, P.A.