Tayman, Vincent Ralph, Sr.
Birth: 1924-09-30 in Piscataway, Maryland
Residence: Mechanicsville, Maryland
Death: Saturday, October 01, 2011
Laid to Rest: Wednesday, October 05, 2011 in the St. Mary's Piscataway Church Cemetery, Clinton, Maryland
Condolences: Click to View or Post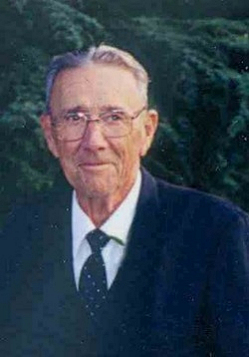 Vincent Ralph Tayman, Sr., "Pappy" 87 of Mechanicsville, MD died October 1, 2011. He passed away peacefully in his sleep at the home of his son. Born September 20, 1924 in Piscataway, MD, he was the son of the late James Ralph Tayman and Janette Clara (Jenkins) Tayman.

Vincent served in the military as a Merchant Marine during World War II. He was married to Mildred Windsor in 1945 in Piscataway, MD. He resided in Clinton, MD until moving to Mechanicsville, MD in 1976. He was a man of strong faith, a devoted Catholic.

Vincent held many different types of jobs in order to support his growing family. From 1959-1986, he worked for the Department of Parks and Recreation in Washington, DC. He was once a gardener for the White House and finished his career as a mechanic. He also farmed tobacco with the help of his wife and children.

After retiring from the government, Vincent enjoyed reading western books, fishing, gardening, and watching Jeopardy. Vincent had a green thumb and would help his wife with canning the many vegetables he would grow. He enjoyed helping with building a wooden boat, and took great pride in it. He and his wife spent many hours fishing and taking in the views of the sunset. He enjoyed his trip to Hawaii with his wife, son and daughter-in-law. He often spoke of the beautiful scenery and landscapes. He often remarked that it was the trip of his life.

It was an enjoyment to hear him tell stories of growing up as a small child on the farm and of the times he would go coon hunting with his father, uncles and brothers-in-law. His children and grandchildren will always remember his remarkable life through the stories that he told. He will surely be missed, and to our regret, we will hear no more stories. He was a man who would help anyone in need and never ask for anything in return. He was kind in nature, honorable, and a true gentleman. All those who crossed his path in life walked away with a friend. He will always be remembered as a sincere, honest and hardworking man who loved his family, his faith and friends.

Vincent is survived by his children, Vincent R. Tayman, Jr. of LaPlata, MD, Thomas Wayne Tayman of Chaptico, MD, Russell L. Tayman, Sr. of Hughesville, MD, Christopher W. Tayman, Sr. of Hollywood, MD, Patricia Windsor of Prince Frederick, MD, Mary Lou Harris of Hollywood, MD, Tracy A. Gardiner of Mechanicsville, MD and Susan Fenwick of Leonardtown, MD, 24 grandchildren and 32 great-grandchildren. He is also survived by his sisters, Mildred and Janette Windsor.

In addition to his parents and wife, he was preceded in death by his son, James Matthew Tayman.

Family will receive friends for Vincent's Life Celebration on Tuesday, October 4, 2011 from 5:00 p.m. until 8:00 p.m. in the Brinsfield Funeral Home, 22955 Hollywood Road, Leonardtown, MD 20650. Prayers will be recited at 7:00 p.m. A Mass of Christian Burial will be celebrated on Wednesday, October 5, 2011 at 11:00 a.m. at Immaculate Conception Church, 28297 Old Village Road, Mechanicsville, MD 20659. Mass will be celebrated by Reverend John Dakes, Pastor of St. Aloysius Church, Leonardtown, MD. Interment will follow in St. Mary's Piscataway Catholic Cemetery.

Memorial contributions may be made to Hospice of St. Mary's, P.O. Box 625, Leonardtown, MD 20650.

Arrangements by the Brinsfield Funeral Home, P.A., Leonardtown, MD.