Goldsmith, Benjamin George
Birth: 1953-06-16 in Washington, DC
Residence: Waldorf, Maryland
Death: Tuesday, August 30, 2011
Laid to Rest: Tuesday, September 06, 2011 in the Heritage Memorial Cemetery, Waldorf, Maryland
Condolences: Click to View or Post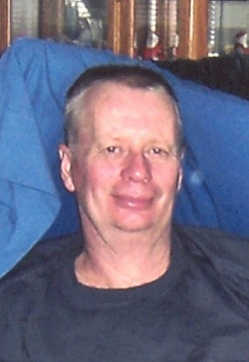 Benjamin "Ben" George Goldsmith, Jr., 58 of Waldorf, MD, died on August 30, 2011 at his residence. Born on June 16, 1953 in Washington, DC, he was the son of the late Benjamin G., Sr. and Agnes V. Goldsmith.

Ben worked as a Mechanic for the Metro Bus, Brandywine Companies, Cafritz Company, and Southern MD Electric where he also was a store room keeper and meter technician. His enjoyments were fishing on his Charter Boat Business in late 80's/early 90's, hunting on family owned farm, and NASCAR. His favorite driver was Dale Earnhardt, Jr.

His favorite hobby was Drag Racing which he's been doing on and off since 1973. Since 1994, he's owned his small racing business at Maryland International Raceway, Colonial Beach Dragway, Eastside Speedway, and Cecil County Raceway. Ben raced at MIR for more than 30 years, even working at the track to support his love of the sport. In 1994, with the support of his brother, David Goldsmith and long-time friend, Billy DeMarr, Ben returned to racing, in his 1972 Chevy Chevelle as a member of All in the Family Racing with his Darlene Pulliam and brother-in-law, Steve Pulliam. The team held their own, racing with many fellow racers and friends, Leroy Buckler, Steve Cross, Sr., Stephen Cross, Jr., and Charlie Yingling. After retiring his Chevelle in 2000, Ben started BG Racing with his 1987 Chevy Cavalier, a car he built himself.

Ben's many achievements in racing include, Heavy Eliminator Best (Mod ET) Engineered Car (2000, 2002, 2010), Mod ET Most Improved Driver (2002), winner of the the Inaugural All Chevy GM Race (2003), King of the Beach (2006), Mod ET The Dash Mean 15 Qualifier (2010). Ben was also the first driver to hit a perfect light on the new LED Christmas Tree light system. However, Ben felt his biggest accolade in racing was when his 3 year old grandson Cody climbed into the race car and said "Pop Pop, I want to go faster!" Perhaps Cody will be the next leader of team BG Racing.

Survived by his wife of 30 years, Janice Goldsmith, son, James "Jimmy" M. Goldsmith and wife, Terri, daughter, Donna J. Goldsmith and companion, Derek, brother, David A. Goldsmith and companion, Tina, sister, Darlene V. Pulliam and husband, Steve, grandson, Cody "Hotrod" M. Goldsmith, and a large extended family at MIR. Ben loved to be with all the racers each weekend at MIR and especially those he called friends. The number of people who have touched his life at MIR are simply too overwhelming to list.

Ben's competitive spirit never got in the way of his love for helping other racers build, repair of modify their cars. He will be remembered and missed by his family and the countless friends he made at MIR through the years. A special "Thank you" goes to Steven Cross, Jr. for doing an outstanding job of racing Ben's car when he was unable to and to Ben's long-time sponsor of 16 years, Carruth & Son Ready-Mix Concrete and most recently, Edinger's Carpet and Al's Lock Shop. These sponsor's enabled Ben to do what he loved to do "Race." The Goldsmith family would like to say "Thank you", the MIR family for the love, support, and well wishes they received throughout their difficulty journey.

A Life celebration will be held on Friday, September 2, 2011 from 6-8 p.m. at Brinsfield-Echols Funeral Home, P.A., 30195 Three Notch Rd., Charlotte Hall, MD where Funeral service will be held at 7 p.m. with Pastor Mark Roberson officiating.

In lieu of flowers, memorial donations will be held to Hospice of Charles Cty., PO Box 1703, La Plata, MD 20646 and/or American Cancer Association, 11331 Amherst Ave., Silver Spring, MD 20902.

Friends and family will be invited to the committal ceremony Tuesday, September 6, 2011 at 11 a.m. at Heritage Memorial Cemetery, Waldorf, MD.

Arrangements provided by Brinsfield-Echols Funeral Home, P.A.