Hayden, William Martin
Birth: 1933-03-21 in Maddox, Maryland
Residence: Bushwood, Maryland
Death: Thursday, May 26, 2011
Laid to Rest: Tuesday, May 31, 2011 in the Charles Memorial Gardens, Leonardtown, Maryland
Condolences: Click to View or Post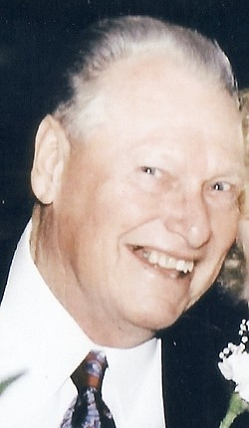 William "Martin" Hayden, Sr., 78, of Bushwood, MD died May 26, 2011 in St. Mary's Hospital, Leonardtown MD. He was born on March 21, 1933 in Maddox, MD, the son of the late Joseph Oscar and Edna Mildred Wheeler Hayden.

Mr. Hayden was the loving husband of Eleanor Marie Hayden whom he married on July 17, 1954 in Holy Angels Catholic Church in Avenue, MD.

He is also survived by his children; William Martin Hayden, Jr. (Sandy) of Oakley, MD, Elizabeth Anne Kwiatkowski, (Rob) of Mechanicsville, MD, David Christopher Hayden, Mildred Jane Quade, (David), Joseph Garrett Hayden and Susan Annette Kosack, (Ricky Wathen) all of Bushwood, MD, grandchildren; Crystal Quade, Trudy Latham, Robert Kwiatkowski, Tim Kwiatkowski, Katie Inman, Kevin Kosack, Brett Kosack, Tiffany Hayden, Ashley Rickner, Jason Hayden and great-grandchildren; Abigail Inman, Hailee Kosack, Chase Latham, Kelsee Kosack, Anthony Inman, Marc Reckner, Kayla Reckner, Kole Kosack, Madeline Hayden, Travis Latham, Cameron Kwiatkowski and Baby Girl Kosack. Mr. Hayden is also survived by his siblings; Eloise Gibson of Bushwood, MD and Phillip Bertram Hayden, (Jane) of Avenue, MD, and sister-in-law Mary Hayden of Leonardtown, MD.

In addition to his parents, Mr. Hayden was preceded in death by his brothers; Joseph O. Hayden, James Milfred Hayden and George Ernest "Himmy" Hayden.

He was a lifelong resident of St. Mary's County and graduated from St. Mary's Academy in 1951. He attended two years of college to become a Mechanical Engineer. He was a farmer and Entrance Inspector for St. Mary's County Department of Public Works. Mr. Hayden loved working in his yard and flowers and loved for everything in his yard to look nice. He also enjoyed going on trips, bus trips with his friends and mostly enjoyed being with his family and loved his life.

The family will receive friends on Monday, May 30, 2011 from 5:00 PM – 8:00 PM in Mattingley-Gardiner Funeral Home, Leonardtown, MD where prayers will be recited at 7:00 PM. A Mass of Christian Burial will be celebrated on Tuesday, May 31, 2011 at 12:00 PM in Sacred Heart Catholic Church, Bushwood, MD with Fr. Francis Early officiating. Interment will follow in Charles Memorial Gardens, Leonardtown, MD. Pallbearers will be Robert Kwiatkowski, Jason Hayden, Tim Kwiatkowski, Kevin Kosack, Brett Kosack and Freddie Bowles. Honorary pallbearers will be Jimmy Latham and Scott Inman.

Contributions in memory of Mr. William "Martin" Hayden, Sr. may be made to the Seventh District Vol. Rescue Squad, P.O. Box 7, Avenue, MD 20609 and/or Sacred Heart Catholic Church, P.O. Box 37, Bushwood, MD 20618.

Arrangements provided by the Mattingley-Gardiner Funeral Home, P.A.