Sweeney, Terence LeBaron
Birth: 1956-12-10 in Bethesda, Maryland
Residence: Hollywood, Maryland
Death: Thursday, June 23, 2011
Laid to Rest: Friday, July 01, 2011 in the St. John Francis Regis Catholic Church Cemetery, Hollywood, Maryland
Condolences: Click to View or Post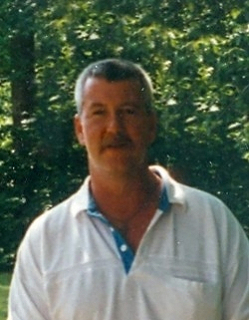 Terence "Terry" Lebaron Sweeney, 54 of Hollywood, MD formerly of Prince George's County, passed away suddenly at his residence on June 24, 2011. Born December 10, 1956 in Bethesda, MD he was the son of Cornelius Sweeney and the late Lynne Shepard.

Terry graduated from Crossland High School in 1975, where he attended the votec program and studied air conditioning and heating. In his free time, Terry enjoyed boating and fishing. He loved his pets, especially his dog "Dee".

Terry is survived by his father, Cornelius Sweeney of New Smyrna Beach, FL, daughters, Tammy Sweeney of Hollywood, MD and Shannon Burroughs (Kyle) of Mechanicsville, MD and son, Brian Sweeney (Mishealah McBride) of Hollywood, MD, sister Elisa Sweeney of Hollywood, MD and former wife, Karen Sweeney of Hollywood, MD.

In addition to his mother, Lynne Shepard, he was preceded in death by his older brother Michael Sweeney, his step-father George "Shep" Shepard and his "Aunt" Belle who assisted his mother in raising him.

Family will receive friends for Terry's Life Celebration on Thursday, June 30, 2011 from 5:00 p.m. until 8:00 p.m. in the Brinsfield Funeral Home, 22955 Hollywood Road, Leonardtown, MD 20650. Prayers will be recited at 7:00 p.m. A Mass of Christian Burial will be celebrated on Friday, July 1, 2011 at 11:00 a.m. at St. John Francis Regis Catholic Church, Hollywood, MD. Interment will follow in the church cemetery.

In lieu of flowers, memorial contributions may be made to the St. John's Catholic Church, 43950 St. John's Road, Hollywood, MD 20636 or the Hollywood Volunteer Fire Department, P.O. Box 7, Hollywood, MD 20636.

Arrangements by the Brinsfield Funeral Home, P.A., Leonardtown, MD.