Curly, Edward Raleigh, Jr.
Birth: 1933-08-06 in Washington, DC
Residence: Annapolis, Maryland
Death: Monday, September 24, 2012
Laid to Rest: Saturday, September 29, 2012 in the Trinity Episcopal Church Cemetery, St. Mary's City, Maryland
Condolences: Click to View or Post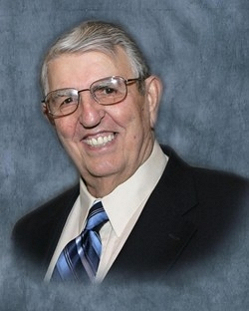 Edward R. "Chum" Curley Jr., 79, of Annapolis, MD, passed away September 24, 2012 at Anne Arundel Medical Center. He was playing bridge at the Heritage Harbour Community Center in Annapolis and he must have had a great hand. He was born August 6, 1933 in Washington, DC to the late Edward Raleigh Curley, Sr. and Katherine (Lowery) Curley.

Ed graduated from Easter High School in Washington, DC and was a graduate of the University of Maryland in College Park. He graduated from George Washington University in February of 1973 with a Master of Arts in Government and Public Administration.

On May 6, 1953, Ed enlisted in the United States Navy. He was a Korean War Veteran, earning the Good Conduct Medal and the National Defense Medal, before being honorably discharged on April 25, 1957. After the Navy, he managed Fairlane Bowling Alleys between Norfolk, VA and Charlotte, NC. He was the first Director for the Charles County Recreation and Parks Department and was responsible for the parks in Southern Maryland, including White Plains Golf Course and Gilbert Run Regional Park. He spent the rest of his life working in real estate and land development, building many communities in several states, including Maryland. He was retired three days a week, most weekends and whenever he traveled.

Ed had the great gift of gab, taking charge of any room and he would spread his special blend of Irish wit and humor to anyone that would listen. He had the ability to coach anyone through any situation. He took great pride in making sure you were "working your plan and planning your work". If you gave Ed enough time, he would convince you to work his plan. He was an avid sports fan enjoying many college sports. He was especially fond of the Washington Redskins and the Washington Nationals. He also enjoyed world traveling. He had many great gifts and talents, but his greatest gifts were his big laugh and bigger heart. He was a special dad, father, uncle, grandfather, partner, mentor and friend to many.

Ed is survived by his son, Edward R. "Guy" Curley III (Keli) of Mechanicsville, MD; his grandchildren, Edward R. "Casey" Curley IV of Great Mills, MD, Payten Runyon of Mechanicsville, MD, and Austen Runyon of Mechanicsville, MD; one great-granchild, Caylee Curley of Mechanicsville, MD; his step-children, Steven Cosh (Janet), Chris Cosh (Mary), Cyndy Turner and Valerie Cusato (Anthony); his sister-in-law, Betty Shipp of Great Mills, MD; eight step grandchildren; and four step great-grandchildren.

In addition to his parents, Ed was preceded in death by his first wife, Barbara Anne Curley and his second wife, Barbara L. Cosh-Curley.

Family will receive friends for Ed's Life Celebration on Friday, September 28, 2012, from 5 PM to 8 PM, with a tributes and remembrances at 7 PM, at the Brinsfield Funeral Home, 22955 Hollywood Road, Leonardtown, MD 20650. A Funeral Service will be held on Saturday, September 29, 2012 at 10:00 AM at Trinity Episcopal Church, 47477 Trinity Church Road, St. Mary's City, MD 20686. Interment will follow in the church cemetery. Serving as pallbearers will be Edward R. "Casey" Curley IV, Austen Runyon, J.J. Cosh, Chris Estep, Ray Rivera, Charlie Gardiner and Dale Vallandingham.

Memorial contributions may be made to St. Mary's Parish Memorial Garden Fund, P.O. Box 207, St. Mary's City, MD 20686, All Hallows' Parish Food Pantry, 3604 Solomon's Island Road, Edgewater, MD 21037, or PJ Aldridge Foundation for Cancer Research, P.O. Box 97, Ocean City, MD 21842, info@pjaf.org for online donations.

Arrangements by the Brinsfield Funeral Home, P.A., Leonardtown, MD.