Culpepper, Angelina Marie
Birth: 1990-05-21 in Silver Spring, Maryland
Residence: Waldorf, Maryland
Death: Friday, May 18, 2012
Laid to Rest: Wednesday, May 23, 2012 in the Trinity Memorial Gardens, Waldorf, Maryland
Condolences: Click to View or Post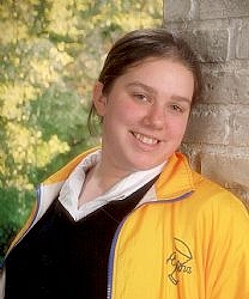 Angelina Marie Culpepper of Waldorf, MD died on Friday, May 18, 2012 at her residence. She was 21 years old.

Angelina was a student at Pensacola Christian College in FL where she was studying to be a nurse and was a graduate of Capitol Baptist School in Dover, DE where she excelled in volleyball, basketball, and cheerleading. Always known as a friend to others and loved her turtle "Firecracker."

Daughter of the living Robert Edward Culpepper, Jr. and the living Terri Lee Penrod Culpepper.

Predeceased by paternal grandfather, Robert Culpepper, Sr.; maternal grandmother, Norma Penrod; and Robert Becker.

Survived by her parents, Robert Edward and Terri Lee Culpepper, Jr. of Waldorf, MD; four uncles, Bill Culpepper, Buddy Goddard, John Becker, and Steve Veiga; five aunts, Ann Walker, Debbie Goddard, Susan Becker, Jae Veiga, and Lisa Culpepper; paternal grandmother, Dorothy Culpepper; and maternal grandfather, John (Nancy) Penrod. Also survived by a number of cousins.

Visitation: Wednesday, May 23, 2012 from 10AM until time of service at 12 Noon at Raymond Funeral Chapel, 5635 Washington Avenue, La Plata, MD 20646.
Clergy: Rev. Mark Roberson. Interment: Trinity Memorial Gardens in Waldorf, MD Pallbearers: Family members.

Memorial contributions may be made to American Cancer Society (South Atlantic Division, 8219 Town Center Drive, Baltimore, MD 21236) or Humane Society of Charles County (PO Box 1015, Waldorf, MD 20604-1015).

Arrangements provided by Raymond Funeral Service.