Bryan, Donna Marie
Birth: 1954-08-13 in Albuquerque, New Mexico
Residence: Waldorf, Maryland
Death: Friday, July 20, 2012
Condolences: Click to View or Post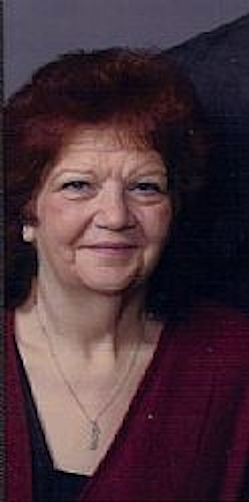 Donna Marie Bryan of Waldorf, MD died on Friday, July 20, 2012 at Inova-Alexandria Hospital. She was 57 years old. Daughter of the living Paul Miller, Jr., and the late Mildred Mabel Miller.

Donna was a receptionist/secretary for business offices for many years and a member of Calvary Gospel Church in Waldorf, MD. She was a graduate of Liberty High School 1972 in Bethlehem, PA. She attended Zion Bible Institute from 1975-1977 in Rhode Island and then to Central Bible College in Missouri.

She worked in Gil Ben Indian Reservation in Phoenix, Arizona. She attended the Assembly of God Graduate School in Missouri. She was a counselor at an Indian camp in Canada and a teacher at the Indian College in North Dakota. She worked as an Election Judge in Charles County from 2006-2008 and for the Census Bureau in Charles County and Pennsylvania. She was active in Sunday School and teaching at all of her churches.

Predeceased by her mother.

Survived by her father, Paul Miller, Jr., of Waldorf, MD; her husband of 20 years Robert Alan Miller; one daughter Jessica Carter of ME; two brothers Roger T. (Donna) Hoar, Sr., of NY and Waldo (Stella) Hoar of Maine; six sisters Sally (Gary) Smith of CA, Susanne Miller of ME, Robin (Mike) Haschalk of ME, Rosie Hoar of ME, Joann (Rick) Zimmerman of VA, and Florence Fox of OK; and grandchildren Thomas, Keith, and Baylee. Also survived by many numerous nieces and nephews.

Gathering: Saturday, July 28, 2012 from 11:30AM until time of Memorial Service at 1:00PM at Calvary Gospel Church on Berry Road in Waldorf, MD. Clergy: Rev. Timothy Wood. Interment will be private.

Memorial contributions may be made to Alzheimer's Association (PO Box 1889, La Plata, MD 20646).

Arrangements provided by Raymond Funeral Service.