Washington, Clarence Edward
Birth: 1935-02-16 in Calvert County, Maryland
Death: Thursday, January 31, 2013
Laid to Rest: Saturday, February 09, 2013 in the Chesapeake Highlands Memorial Gardens, Port Republic, Maryland
Condolences: Click to View or Post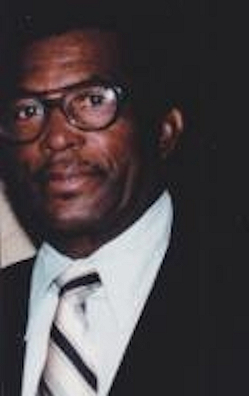 Clarence Edward Washington, son of the late George (Sam) and Annie Washington, was born on February 16, 1935 in Calvert County, Maryland. On January 31, 2013 he peacefully died at his home with his devoted wife and sister-in-law, Deborah holding his hands.

At the age of sixteen, Clarence left home to live with his sister Sarah. He thought that he was going to quit school, but she said, "No you're not!" Clarence went on to be the first child in his family to graduate from William Sampson Brooks High School in 1954. One month later he joined the Air Force where he served six years and was honorably discharged.

On April 27, 1961 Clarence was united in holy matrimony to Delores Bean and from this union two children, Don and Blinda were born.

Clarence worked at the Patuxent River Naval Air Station for thirty-two years. While there he received numerous awards for superior performance in the U.S. Navy. After retiring from Pax River, he worked briefly for Brother's Johnson. He drove the Calvert County Public Transportation bus for seventeen years until his health began to fail in November 2012.

Clarence possessed a sweet spirit. You never felt like a visitor in his home, you felt like family. He loved nature and fishing. His favorite times were spent with his wife, listening to music and drinking cold beer while sitting on the deck or under the tree. He enjoyed family gatherings, talking about the life they lived as children. He loved all sports and was quite an athlete. As a result, he was inducted into the Calvert High School Athletic Hall of Fame in 2001.

In 1972, Clarence met his soul-mate and married her in 1977. Shortly thereafter, he adopted James and Luke.

He leaves to cherish his memories, his beloved wife Cozette; sons, Don (Lisa), James (Shawnta) of Lusby, MD, Luke (Diamond) of Delaware; daughter, Blinda of Ohio; fifteen grandchildren; ten great-grandchildren; siblings, Sarah Myers, Leroy, Milford (Beatrice), David, Christine (Harry) all of Calvert County, MD, Mary Brown of Washington, DC, Lincoln (Connie) of Calvert County, MD, Margaurite Yates of Virginia, Charles (Jane) and Earl of Calvert County, MD; sisters-in law, Celeste, Brenda, Deborah Lee (Carl), Dianette (Alex), Gloria (Dennis), Elarlene; and brother-in-law, Thomas.

Because of his love for family and children, he raised many of his nieces, nephews and grandchildren as his own. He also leaves special people; Deborah, Carl Chew, Sr., George Harris, Charles Mackall, Gaither Parker, Jr., William Smith, Ida Smith and James Diggs.

Preceding him in death were his parents George and Annie; siblings, Susie Butler and George Washington.

Arrangements provided by Sewell Funeral Home.