Patton, Lonnie Hardon
Birth: 1924-07-08 in Wythe County, Virginia
Residence: Valley Lee, Maryland
Death: Sunday, August 12, 2012
Laid to Rest: Thursday, August 16, 2012 in the Charles Memorial Gardens, Leonardtown, Maryland
Condolences: Click to View or Post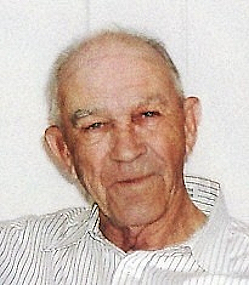 Lonnie H. (Jimmy) Patton, 88 of Valley Lee, Died peacefully on August 12, 2012 surrounded by family and friends at Medstar St. Mary's Hospital. He was born July 8, 1924 in Wythe County, VA to the late John Columbus and Pearl Taylor Patton.

Mr. Patton is survived by his wife of 55 years, Anne M. Patton, and his five children: Denny (Vonnie) of Maddox, MD, Ann "Sissy" Shotwell (Dave) of California, MD, Ronnie (Kitty) of Clements, MD, Chris (Joyce) of Valley Lee, MD, and Rosie Bates (Bill) of Leonardtown, MD.

In addition, he will be greatly missed by his 12 grandchildren: Marsha Wentworth (Howard), David Hewitt (Christina), Cathy Russell (Scott), Chuck Patton, Laura Patton, James Patton, Sean Patton, Andrew Patton (PFC, US Army), Jonathan Shotwell, Ryan Patton, Nicholas Shotwell, and Jessica Lynch. Mr. Patton is also loved by his 7 great-grandchildren: Justin and Brandon Wentworth, Caleb and Chase Hewitt, Grace Patton, Justin Kolbe and Raven Patton-Mason: sister-in-laws: Agnes Lang, Elaine Wheeler, Marguerite Wheeler, and Delores Wheeler, along with numerous other family and friends.

Mr. Patton retired from Dobry Construction Company in 1990, but he continued to be active throughout his retirement. His favorite activities were watching the Baltimore Orioles, WWE (wrestling), horseshoes, woodworking, gardening, fishing, telling stories, and "carrying on" with (instigating) the grandkids. He mostly enjoyed being with loved ones, especially his best four legged friend, Molly. He led a simple yet fulfilled life, never asking for much, while enduring great hardships, working tirelessly, and bringing smiles and laughter to everyone he met.

The family will receive friends on Wednesday, August 15, 2012 from 5:00PM to 8:00PM with prayers recited by Deacon George L'Heureux at 7:00PM in the Mattingley-Gardiner Funeral Home, Leonardtown, MD. A Mass of Christian Burial will be celebrated on Thursday, August 16, 2012 at 10:00AM in St. George's Catholic Church, Valley Lee, MD with Monsignor Karl Chimiak officiating. Interment will follow in Charles Memorial Gardens, Leonardtown, MD. Pallbearers will be Mr. Patton's grandsons. Honorary pallbearers will be his granddaughters and his friends Lenny Hubbell, Donald Lynch, and Eddie Slade.

Arrangements provided by Mattingley-Gardiner Funeral Home.