Dyson, Francis V.
Birth: 1928-02-14 in Bel Alton, Maryland
Residence: La Plata, Maryland
Death: Saturday, March 02, 2013
Laid to Rest: Saturday, March 09, 2013 in the St. Joseph's Catholic Church Cemetery, Pomfret, Maryland
Condolences: Click to View or Post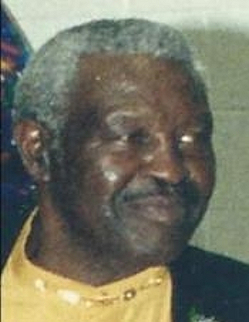 On Saturday March 2nd, 2013 at MedStar Southern Maryland Hospital in Clinton, Maryland, God called our husband, father, grandfather, great-grandfather and great-great-grandfather home to be with our Lord and Savior, Jesus.

Francis "Tee" Dyson was born on February 14th, 1928, in Bel Alton, Maryland to the late Thomas R. and Annie Jeanette Dyson. He was educated in Charles County Public Schools. He was preceded in death by three brothers, James, George, and Emanuel; four sisters-in-law, Esther Dyson, Ruth Thompson, Margaret and Marion Carroll, two grandchildren Tonya and Eric Washington.

On July 20th, 1946, "Tee" married the love of his life Mary Carroll and from this union they had two children, Francis C. "Tally" and Romaine. They celebrated 66-years of love, happiness, and devotion, which included him eating plenty of cream of wheat that he would ask Mary to prepare every morning for him.

During his military career in the US Army, he served as a Transportation Specialist in World War II assignment serving in Japan, from 16 May 1946 to 10 November 1947. He received numerous awards while serving in the US Army, which includes, the National Defense Service Medal, Lapel Button, and Victorious Service Medal. He received an honorable discharge in 1949. As he embarked into the world as a civilian, he attended Carver Vocational Trading School in Washington, D.C., learning the trade to become a master brick mason. After graduating, he joined the Local 4 Union working for Izzo Corporation and being an entrepreneur working for himself. After forty years of bricklaying he retired. He was the ultimate bricklayer-mason of Charles County and all over during his time, proudly providing for his family, building countless federal facilities and housing communities.

He loved spending time with family, friends and helping others in need. He had a heart of gold, willing to give to anyone in need. He was a friend to all and taught many men his life skills.

He leaves to cherish his loving and devoted wife Mary L. Dyson; one devoted and loving son, Francis C. Dyson, Sr. (Lynn); one loving and devoted daughter Romaine Washington; four grandchildren Carisia L. Dyson, Francis Contalis Dyson, Jr., Nicole Dyson and Tia Jordan; nine great-grandchildren Derrell Garrison-Washington, Tysean Washington, Donovan Dyson, Felice Dyson, Shaevon Jones, Nyia Dyson, Ryan Dyson (PoP-Pop's The Man), Quincy Dyson (Pop-Pop's Little Man), and Kennedy Dyson; one great-great granddaughter Tonya Washington (Pop-Pop's Baby); one devoted and loving cousin William "Tinnie Mutt" Bowman; one sister-in-law Lillian Dyson; one special and devoted daughter-in-law Priscilla Avendorph; one devoted and special son-in-law William Washington; three God Children Cecil Carroll, Corey Walton, and Morris Travers; two devoted and loving play sons Michael Campbell and Oswald Wood, and special friends Smack Milstead, Francis Milstead, Bunny Queen, Wallace Bulter, and Winnie Milstead and a host of nieces, nephews, relatives and friends.

His viewing will be held from 5pm until 8pm on Friday, March 8th, Prayers, 6:15pm at THORNTON FUNERAL HOME, P.A., 3439 Livingston Road, Indian Head, MD and from 9am, until Mass of Christian Burial 10am on Saturday, March 9th at St. Joseph's Catholic Church, 4590 St. Joseph's Way, Pomfret, MD. Interment, Church Cemetery.

Arrangements provided by Thornton Funeral Home.