Howes, Milton Bourne
Birth: 1923-08-25 in Owings, Maryland
Residence: Owings, Maryland
Death: Wednesday, February 22, 2012
Laid to Rest: Saturday, February 25, 2012 in the All Saints Episcopal Church Cemetery, Sunderland Maryland
Condolences: Click to View or Post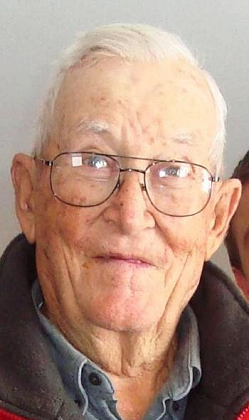 Milton Bourne Howes, age 88, of Owings, MD passed away at Calvert Memorial Hospital on February 22, 2012. He was born in on the family farm in Owings on August 25, 1923 to James Milton and Grace (Bourne) Howes.

Bourne attended the former Chaneyville School, learned farming from his father, and farmed the family land that has been worked by his family for more than 300 years, raising corn, hay, tobacco and cattle. Bourne participated in farm preservation programs in Calvert County, and was an active member of the Calvert County Farm Bureau.

He was a lifelong member of All Saints Episcopal Church where he served on the Vestry and on many other committees. He and his friend Leroy Dowell spent many years as the dish washing team for the church's annual supper. He was also a member of the renowned All Saints Softball Team in the 1930's.

Bourne was preceded in death by his parents, by a sister Maria Elizabeth Howes, and by his life-long friend Leroy Dowell.

He is survived by his sister Willie Ann McKenzie and her husband William of Frostburg, MD; his devoted companion Laurie Coleman of Owings, MD and her children Stephen Coleman, Jr. of Huntingtown, Jason Coleman of Greensboro, NC, David Coleman of Sunderland and Amanda Coleman of Owings; two nieces and two nephews and their spouses, Nancy McKenzie and husband Ned Landis of Westminster, MD, William F. and Karen McKenzie of Green Spring, WV; Dennis and Shannon McKenzie of Ijamsville, MD and Kathryn Golightly of Ijamsville, MD. He is also survived by two grand-nephews and seven grand-nieces and spouses, Matthew Shilman of Westminster, MD, Jennifer and Jim Toothman of Mt. Juliet, TN, Jason McKenzie of Green Spring, WV, Elizabeth McKenzie and fiancé Josh Ogden of Cheat Lake, WV; Emily McKenzie of Green Spring, WV, Courtney Dickens, Alexa McKenzie and Bailey McKenzie, all of Ijamsville, MD and Allyson Golightly of Ijamsville, MD. and a great-grand-niece, Jessica Toothman of Mt. Juliet, TN.

Friends and family will be received at Rausch Funeral Home, P.A., 8325 Mt. Harmony Lane, Owings, MD, on Friday, February 24, 2012 from 2-4 & 7-9 P.M. Funeral Service and celebration of Bourne's life will be held 11:00 A.M. Saturday, February 25, 2012 at All Saints Episcopal Church, Sunderland, MD Interment will follow in the Bourne family lot in the parish cemetery.

Expressions of sympathy in Bourne's name may be made to All Saints Church, P.O. Box 40, Sunderland, MD 20689.

Arrangements provided by Rausch Funeral Home.