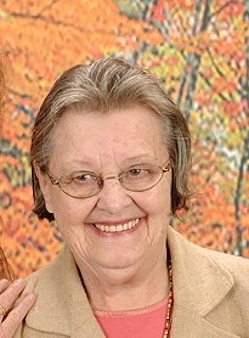 Beverly "Jean" Thomas Abernathy, 75 of Leonardtown, MD died January 26, 2014 at Hospice House of St. Mary's in Callaway, MD. Born September 14, 1938, in Detroit, MI she was the daughter of the late Arthur Garr Thomas and Ruth Leanore Schultz-Thomas.

Jean retired from General Motors in Detroit, MI after seventeen years of dedicated service. She spent ten years working as a historian and trolley car driver in Tarpon Springs, FL. She also volunteered her time tutoring Native Americans in Michigan in Literacy and Art. She was a recognized artist, with work displayed at the National Gallery of Art in Michigan and the Art Institute in Flint, MI. She was an avid sailor and enjoyed organic gardening.

Jean is survived by her daughters, Connie Adams-Clark (William) of Mechanicsville, MD and Brenda Gilbert of Waldorf, MD; her grandchildren, Brieannon J. Gilbert of Waldorf, MD, Benjamin H. Gilbert of Annapolis, MD, Morgan Summers (James) of Callaway, MD, Jessica Burling (Steve) of Navarre, FL and; and two great grandchildren, Naomi Gilbert of Waldorf, MD and Jakob Burling of Navarre, FL.

In addition to her parents, she is preceded in death by her son, Terry Raye Abernathy.

A Memorial Service will be held at a later date in Michigan. Memorial contributions may be made to Hospice House of St. Mary's, P.O. Box 625, Leonardtown, MD 20650.

Arrangements by the Brinsfield Funeral Home, P.A., Leonardtown, MD.