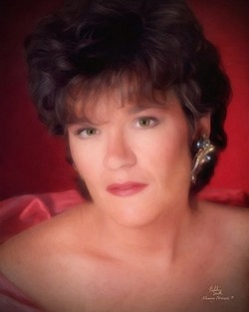 Patricia Susan (Howe) DuLaney, 56, of Mechanicsville, MD passed away on July 21, 2013 at Community Hospice of Washington in Washington, DC.

She was born on August 9, 1956 in Estherville, Iowa, daughter of Patricia Howe of Ringsted, Iowa and the late Gordon Stephen Howe.

Susan attended Ringsted Community Schools graduating in 1974. She went on to attend and graduate from Grand View College in Des Moines, Iowa in 1979 with a Bachelor of Science degree in Nursing. Susan began her nursing career at Des Moines General Hospital in Des Moines, Iowa. After working there many years as a staff nurse and later as Manager of the Cardiac Telemetry unit, she moved with her young sons, Joseph and Andrew to Spokane, Washington, and worked at Sacred Heart Medical Center as an Assistant Nurse Manager on an ENT and GU surgical unit. During this time, Susan attended Gonzaga University in Spokane, (GO ZAGS!) graduating with a Master of Science degree in Nursing. She began a new career as an Advanced Registered Nurse Practitioner (ARNP) in a family practice clinic with Dr. Melissa Sousley.

Susan's time in Spokane was also fulfilled with many friends and learning to dance. Always an adventurous spirit, Susan moved to the East Coast and landed in Southern Maryland and began working as a Civilian contracted ARNP at the Patuxent River Naval Air Station Medical Clinic. It was in Maryland that Susan met the love of her life, Thomas DuLaney, and they were married May 14, 2011 at Good Samaritan Lutheran Church. Susan and Tom had such a short time together, but it was full of laughter, travel, and cherished moments, but most of all - LOVE.

Susan like her brother, Stevie, lost her battle with Leukemia on July 21, 2013. Our "Little Blue Angel" is now home singing in the Lords Celestial Choir.

In addition to her father, Susan was predeceased by her brother, Gordon Stephen Howe, Jr.; and grandparents, Roy & Edith McDaniel, Robert & Velinda Nielsen, and Donald & Iren Howe.

Left to cherish her memory are her husband, Thomas DuLaney of Mechanicsville, MD; her sons, Joseph Bowers of Spokane, WA and Andrew Bowers of Tucson, AZ; step sons, Thomas DuLaney of Lexington Park, MD and Sean DuLaney of Northern Neck, VA; mother, Patricia Howe of Sagel, ID; brother, Mark Howe of New Sharon, IA; sisters, Tamara (David) Murray of Kansas City, MO and Rebecca (Greg) Sturm, of Medical Lake, WA. She is also survived by her grandchildren, Cleome and Declan Au of Spokane, WA, Andrew Bowers, Jr., David and Sophia Grinstead of Tucson, AZ; and many aunts, uncles, cousins and treasured friends and co-workers that have touched her life.

Family and friends will be received for Susan's Life Celebration on Friday, July 26, 2013 from 6:00 PM to 8:00 PM at Brinsfield-Echols Funeral Home, P.A., 30195 Three Notch Road, Charlotte Hall, MD 20622. The family will have a Private Service and Interment in Iowa on Monday, July 29, 2013.

Memorial Contributions may be made to: The Leukemia & Lymphoma Society, 11350 McCormick Road, Executive Plaza III, Suite 100, Hunt Valley, MD 21031.

Arrangements provided by Brinsfield-Echols Funeral Home, P.A.