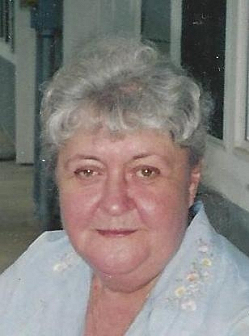 Anna Ruth Parreira, 76, a long time resident of Crownsville, MD and more recently of Lusby, MD passed peacefully on March 14, 2014 at Charlotte Hall Veterans Home, Charlotte Hall, MD.

Anna was born April 10, 1937 in Denning, IL to John and Ursula Zukosky and raised in the coal mining town of West Frankfort, IL. She retired from a career in the Defense Commissary Agency (DeCA), working at the Fort Meade, MD and Scott Air Force Base, IL facilities.

Anna is preceded in death by her husband, Alfred "Rocky" Parreira (MSGT RET), son of the late Robert and Faye Voss, as well as her eight siblings.

She is survived by her four loving children and their spouses, Roxanne and Larry Arch of Waldorf, MD, Frank and Cheryl Parreira of Annapolis, MD, Jack and Lara Parreira of Solomons Island, MD, and Mary and Wallace Spangler of Chesapeake Beach, MD. Also surviving are grandchildren Kristin, James, Brian, Jake, Noel, Jesse, Gabriele and Seth; and great grandchildren Camden and Charley.

Anna is also survived by her much beloved dog, Missy, who gave her many years of faithful companionship.

A mass of Christian Burial will be celebrated at Our Lady Star of the Sea Catholic Historic Church, 90 Alexander Lane, Solomons, MD 20688 on Saturday, March 22, 12:00 noon. Interment will be on a date to be determined at Arlington National Cemetery.

In lieu of flowers the family requests that donations in Anna's memory be made to the Wounded Warriors Organization. https://support.woundedwarriorproject.org.

Arrangements by the Rausch Funeral Home, P.A., 20 American Lane, Lusby, MD.