Gibbons, Rosalie Theresa
Birth: 1931-07-31 in Solomons, Maryland
Residence: Leonardtown, Maryland
Death: Thursday, December 18, 2014
Condolences: Click to View or Post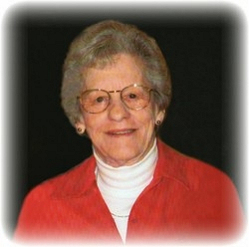 Rosalie Theresa Gibbons, 83, of Leonardtown, MD passed away on December 18, 2014 at Hospice House of St. Mary's. Born July 31, 1931, in Solomons, MD, she was the daughter of the late Nelson Ellsworth and Agnes V. Parks Lusby.

She lovingly dedicated her life to motherhood, devoting her time to raising her children and being a wonderful homemaker. She cherished spending time with her family and grandchildren. She had an enormous, kind, giving heart to not only her family but to everyone. She touched the lives of all that knew her.

Rosalie is survived by her children, Deborah Hyde of California, MD, Charles Gibbons of California, MD, Toni Foster-Arnold of Leonardtown, MD, Martin Gibbons of Lusby, MD and Michael Gibbons of Ridge, MD; her 14 grandchildren and 23 great grandchildren; and her siblings, Albert Lusby of Tallulah, LA, Peggy Shenton of Solomons, MD. In addition to her parents, she is also preceded in death by her brothers Ronald and Bernard Lusby.

Family will receive friends on Sunday, December 21, 2014 from 2 p.m. to 5 p.m. at Brinsfield Funeral Home, with prayers and remembrances at 4 p.m. with Fr. David Beaubein officiating. Interment will be private.

Memorial contributions may be made to Hospice House of St. Mary's, P.O. Box 625, Leonardtown, MD 20650. Arrangements provided by the Brinsfield Funeral Home, P.A., Leonardtown, MD.