Moore, Eleanor Reigle
Birth: 1924-07-08 in Winfield, Pennsylvania
Residence: Town Creek, Maryland
Death: Tuesday, August 18, 2015
Condolences: Click to View or Post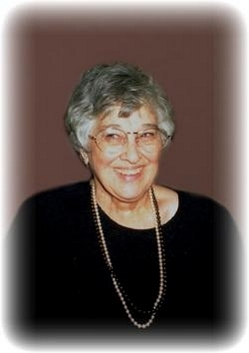 Eleanor Reigle Moore, 91, of Town Creek passed away on Tuesday, August 18, 2015 in Leonardtown, MD. Born on July 8, 1924 in Winfield, PA, she was the daughter of the late Charles F. and Edna M. Reigle of Lewisburg, PA.

Following graduation from Lewisburg High School, Eleanor met her future husband Ralph L. Moore, Jr., of Neville Island, PA, at Bucknell University. Ralph received his Commission as a U.S. Navy officer in New York on the morning of April 26, 1945; and that afternoon he wed Eleanor for a marriage that would span 43 years. The role of Navy wife and eventually mother took Eleanor on various tours and travels within the United States and Iceland; and it also provided summer travels to several European countries. Throughout her life, she enjoyed hosting gatherings ranging from squadron and command socials, to fund raisers, bridge parties and family get-togethers.

She served as a Red Cross Volunteer, member of the Hollywood, MD, Volunteer Fire Department Ladies' Auxiliary, President of school PTAs, and as a life member of the St. Mary's County Garden Club. Eleanor pursued her love of flowers, at first on an amateur level and eventually refining her natural talent through study, observation, and close association with several recognized national and international floral artists. She eventually evolved as a designer very much in demand for the flower complement she provided for command functions, weddings and receptions, funerals, military clubs, store windows, and private parties. She also gave several floral design demonstrations on the East Coast and taught flower arranging at her studio in Town Creek.

Eleanor is survived by her son, Ralph Layton Moore, III, and his wife Sandra of Leonardtown, MD. She is survived by her sister-in-law, Lou Goff (Bob) and nephew Jeff Reigle (Beth) of Lewisburg, PA; her niece Barbara Marshall (Tom) of Turbotville, PA; her niece Kathy Fabo (Ray) of Fayetteville, NC; and two generations of great nieces and nephews. She is also survived by her loving caregiver of four and one-half years, Eleanor Norris of Leonardtown, MD. She is pre-deceased by her parents; her husband CDR Ralph Layton Moore, Jr., USN (Ret); and her brother Charles R. Reigle.

All services will be private. Arrangements by the Brinsfield Funeral Home, P.A.