Griggs, Sandra Jean
Birth: 1962-01-08 in Leonardtown, Maryland
Residence: Leonardtown, Maryland
Death: Sunday, November 23, 2014
Condolences: Click to View or Post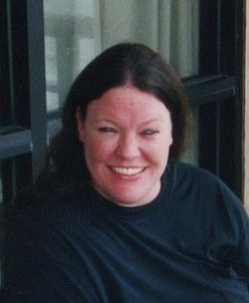 Sandra Jean Griggs, 52, of Leonardtown, MD, died on November 23, 2014 at her residence surrounded by her loving family. Born on January 8, 1962, in Leonardtown, MD, she is the daughter of the late Ronald Ridgeway and Suzanne L. Dulphin.

Sandy was employed for over 20 years by Specialties Book Bindery Company as a binder. She was also employed for over 15 years in the food industry at Giant Food, Inc., Food Lion, Superfresh and Woodburn's Grocery. She was an excellent baker and decorated many beautiful cakes.

She enjoyed travelling, especially cruising to St. Martin where she swam with the dolphins, the British West Indies and Puerto Rico. She also enjoyed going to Atlantic City, NJ and Ocean City, MD. She loved jewelry and enjoyed playing BINGO. However, her greatest love was for her grandchildren, whom she loved to spend her time with.

Sandy is survived by her children, Crystal Wilkinson and Richard Wilkinson, Sr. (Amanda), both of West Virginia; her grandchildren, Jasmine Dixon, Joshua Dixon, Janelle Dixon, and Reagan Wilkinson; her siblings, Suzanne Miller, Russell Ridgeway, Kathleen Mellon, Maureen Waters and Wayne Ridgeway; and her long-term companion, Richard Wilkinson, Sr. In addition to her parents, she is preceded in death by her brother, Robert Shanabrook.

Family will receive friends for Sandy's Life Celebration on Tuesday, December 2, 2014, from 1 to 2 p.m., with a Funeral Service at 2:00 p.m., at Brinsfield Funeral Home, 22955 Hollywood Road, Leonardtown, MD 20650. Interment will be private. Memorial Contributions may be made to Hospice of St. Mary's County, P.O. Box 625, Leonardtown, MD 20650. Arrangements by the Brinsfield Funeral Home, P.A., Leonardtown, MD.