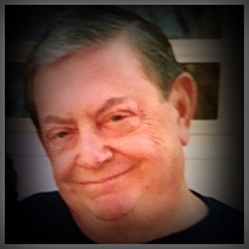 Robert Harold (Bobby) Dorsch, Jr., 77, of Leonardtown, MD passed away peacefully on February 25, 2015 in his home in Greenwood, Delaware with his loving wife, Rebecca Sowash Dorsch and stepson, David at his side. He was born on June 27, 1937 in Washington, DC to Robert Harold Sr. and Mary Alice Vallandingham Dorsch. He loved the farm life and water of Southern Maryland.

Bobby worked many years as a civil servant for NAVSEA at Pax River and Webster Field, Maryland. He was an electronic technician and worked on almost every aircraft carrier on both coasts of the United States. He was respected and loved by his coworkers throughout his years of service.

He retired from the Civil Service and enjoyed fishing, crabbing and boating in waters of the Potomac River and Breton Bay. He also loved his many birds (parakeets, cockatiels, and parrots), especially "RB".

He is survived by his wife: Rebecca, and stepson, David of Greenwood, Delaware; his brother, John Wayne Dorsch of Leonardtown, MD; and four daughters: Debora Brubaker (Richard), Sheryl Goss (Steven), Patricia Dorsch, and Laura Calvano (Stephen). He had 14 grandchildren: Dawn Parsons (Chad), Melissa Farr (Ryan), Joshua Goss (Amanda), Jonathan Brubaker (Faddwa), Janice Rakes, John Calvano (Cece), Jason Goss (Katie), Matthew Brubaker (Suzanne), Aaron Goss, Elise MacIntosh (Matt), Adam Brubaker (Lane), Amy Goss, Derek Calvano and Andrew Goss. He is also survived by 13 great-grandchildren. He was preceded in death by his son, Michael Robert Dorsch.

Donations in memory of Bobby Dorsch may be made to The Salvation Army, St. Mary's County Service Unit c/o Catholic Community Services, PO Box 113, Avenue, MD 20609.