Cibulay, Charles Ronnie
Birth: 1934-12-02 in New York City, New York
Residence: Lusby, Maryland
Death: Monday, November 19, 2012
Laid to Rest: Saturday, November 24, 2012 in the Middleham Chapel Episcopal Church Cemetery, Lusby, Maryland
Condolences: Click to View or Post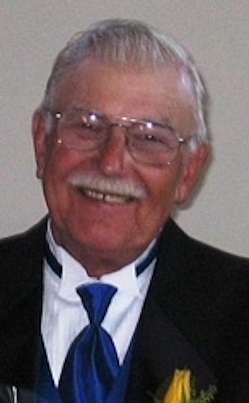 Charles "Ronnie" Cibulay, 77 of Lusby, MD passed away peacefully on November 19, 2012 at Solomons Nursing Center, Solomons, MD. He was born on December 2, 1934 in the Burrough of Queens, New York City, NY to the late Mary Benneck and the late Ferdinand Cibulay. He attended school in Queens, NY.

Ronnie came to the Southern Maryland area in 1950 to visit his aunt Rose and Uncle Cook Lusby. He loved Southern Maryland and relocated here. Ronnie worked for Trueman Gas Company, Humphrey Brothers Buick where he was an excellent auto body repairman and he retired from the U. S. Government, Department of Civil Services. He served his country for three years with the Maryland National Guard.

Ronnie is survived by his wife, Suzanne of Lusby, MD; Sister-In-Law Norma Lee Buckler and her husband George of Lusby, MD; Niece Jackie Buckler; Nephews Stan Buckler and his wife Nancy and Brad Buckler and his wife Joan; Great-Nephews Chris Buckler and his wife Charity and Matt Buckler and his Great-Great Niece Julie.

He was preceded in death by his parents and his Step-Father Guy Thraves.

The family will receive friends on Saturday, November 24, 2012 from 10-11 AM at the Rausch Funeral Home, P.A., 20 American Lane, Lusby, MD where a service celebrating his life will be held at 11:00 AM with Reverend David Showers and Reverend Bob Stephenson officiating. Interment will follow in Middleham Chapel Episcopal Church Cemetery, Lusby, MD. Pallbearers are Matt Buckler, Chris Buckler, David Knight, Lynwood Henderson, Dudley McCready, Jr. and Bobby Spalding. Honorary pallbearers are Eddie Thomas and Billy Lavender.

Should friends desire contributions may be made in Ronnie's memory to Middleham–St. Peters Episcopal Parrish, 10210 H. G. Trueman Road, P.O. Box 277, Lusby, Maryland 20657.

Arrangements provided by the Rausch Funeral Home, P.A., Lusby, MD.