Mast, Sylvia Guy
Birth: 1925-08-30 in Clements, Maryland
Residence: Mechanicsville, Maryland
Death: Friday, August 17, 2012
Laid to Rest: Monday, August 20, 2012 in the St. Joseph's Catholic Church Cemetery, Morganza, Maryland
Condolences: Click to View or Post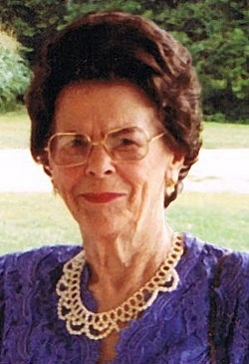 Sylvia Guy Mast, 86, of Mechanicsville, Md died August 17, 2012 at the family farm. Born on August 30, 1925 in Clements, Md. she was the daughter of the late Lewis & Nellie Guy.

Sylvia was preceded in death by her beloved husband of 57 years, Virgil Henry "Dutch" Mast on March 5th, 2004, her sister Corrine and Albert "Mac" McMullen, Sr. of Bear, Delaware and brother-in-law James Woodburn of Bushwood, Md..

Sylvia is survived by her sisters Alice Virginia Guy and Elsye Mae Woodburn both of Bushwood, Md., her sons Wayne (Glenda) Mast and John (Judy) Mast of Helen, Md., her grandchildren Erica Mast (Bobby) Buckler of Clements, Md., Daniel (Beth) Mast of Helen, Md., Joshua (Noelle) Mast of Helen, Md. and Katherine (AJ) Bartz of Hollywood, Md., and her great-grandchildren Brooke Paige Buckler, Wyatt Henry Mast and twins (Boy/Girl) due in November.

Sylvia spent most of her youth growing up in Clements, Md. She attended St. Joseph's Catholic School and St. Mary's Academy. Married Virgil (Dutch) Mast September 1, 1947.

Sylvia loved St. Mary's County and never had the urge to leave. She was a very dedicated parishioner of St. Joseph's Catholic Church. Sylvia was an member of the Women of the Moose of the Mechanicsville Moose Lodge. She made many friends and memories over the years while playing cards and dancing at Hill's Country Store, Hills Club, Mechanicsville Moose Lodge and many other social gathering places in St. Mary's county. The great-grandchildren always made her smile.

A Mass of Christian Burial will be celebrated on Monday, August 20, 2012 at 10:00 AM in St. Joseph's Catholic Church, Morganza, MD with Father Keith Woods officiating. Interment will follow in the church cemetery.

The family will receive friends on Sunday, August 19, 2012 from 2:00PM to 5:00PM with prayers recited at 3:00PM in the Mattingley-Gardiner Funeral Home, Leonardtown, MD.

Arrangements provided by Mattingley-Gardiner Funeral Home.