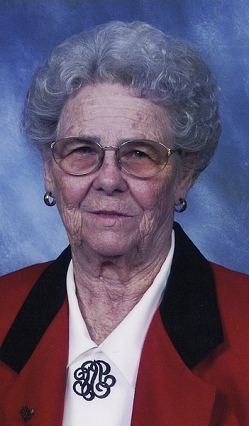 Alice Imogene Farrell Rice, 91, of Loveville, MD passed away on August 7, 2015 in Leonardtown, MD. She was the daughter of the late Mabel Edith Bussler Farrell, and William Joseph Farrell, Sr. Alice was the loving wife of the late Woodrow Wilson Rice whom she married on December 28, 1943 in St. Josephs Catholic Church Morganza, MD and who preceded her in death on February 10, 2000.

Alice is survived by her children: Mary (Teeny) Rice Sutphin (Gary) of Bryantown, MD, William (Billy) Rice (Jeanie) of Loveville, MD, Louise (Weesie) Rice Buckler Jennings (Rick) of Loveville, MD, Special niece Hilda Goldsmith Arnold of Avenue, MD, 7 grandchildren, 11 great grandchildren, and 5 great great grandchildren. Siblings: Louise Farrell Payne (twin sister), Mary Helen Farrell, and brother Arthur Farrell. She was preceded in death by her siblings: Bernard, Leonard (Tinky), William Jr. (Bill), and Hattie Farrell Ryce.

Alice graduated from Margaret Brent H.S. on May 30, 1942 and was a mother and homemaker. She was a lifelong resident of St. Mary's County, MD. Alice was active in sports at Margret Brent High School, especially softball where she won numerous awards. She devoted her life to her family and friends, and was a wonderful cook specializing in her biscuits and potato salad.

The family will receive friends on Tuesday, August 11, 2015 from 5:00 PM – 8:00 PM with prayers recited at 7:00 PM in the Mattingley-Gardiner Funeral Home, Leonardtown, MD. A Mass of Christian Burial will be celebrated on Wednesday, August 12, 2015 at 10:00 AM in St. Joseph's Catholic Church with Father Keith Woods officiating. Interment will follow in the church cemetery. Arrangements provided by Mattingley-Gardiner Funeral Home.

Pallbearers: Jason Rice, Brian Buckler, Shaun Jennings, Gary Farrell, Jay Farrell and Aaron Fenwick. Honorary Pallbearers: Grandchildren: Barbara (Bobbie) Arnold Fenwick Lacey, Jennifer Arnold Huntington, Sarah Rice, Amanda Rice, Great Grandchildren: Amy Fenwick Buckler, Cody Coppins, Shelby Buckler, Jessica Williams, Shane Buckler, DHeaven Jennings, Nevaeh Jennings, Raeheaven Jennings, Emma Rice, Naomi Rice, Great great grandchildren: Natalie Thompson, Leanne Fenwick, Kyra Coppings, River Coppins. and Stephanie Buckler. Contributions may be made to St. Josephs Catholic Church, P.O. Box 175, Morganza, MD 20660, and/or local rescue squad.