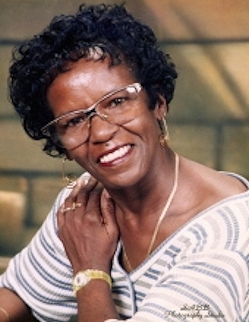 Born Mildred Olene Peyton, age 70, of Calvert County, MD, departed March 10, 2014 at her home after an illness. She was born April 29, 1943 in King George County, VA to parents Herman Peyton & Frances Washington.

In 2002, Mildred married Kenneth William Gray Sr. and became Mildred Gray.

She received her education in the District of Columbia School System and graduated from Terrell Jr. High School. She later obtained her GED and continued her education at the University of District of Columbia where she studied nursing.

Mildred was employed at Independence Court Nursing Facility in Hyattsville, MD for several years. After relocating with her husband Kenneth, Mildred worked at Fast Stop in Chesapeake Beach, MD and was a caregiver for several families in the community.

Mildred joined St. Edmonds United Methodist Church on Jan. 12, 2003. She loved her church. Most Sundays you would find her in the morning worship experience and traveling with the Pastor to various services in the afternoon. She was active in many ministries until her health became an issue. Mildred was active as a Communion Steward, a Lay Reader for scripture and the psalter. She was a member of the United Methodist Women and the Lay Leadership Ministry. During the week when the church hosted the homeless clients for the Safe Nights of Calvert County, you could find Mildred volunteering with the meals. Whenever or wherever there was a need, Mildred was there.

Mildred leaves her husband Kenneth Gray Sr.; 5 children: Bobby Douglas Jr., Sharon Douglas, Brenda Hawkins, Francine Harris, and Daphne Braxton; 2 brothers: John and Preston Washington; 1 sister Ethal Mae Howard; 11 grandchildren: Amilia, Frances, Erica, LaTasha, Antoinette, Lorenzo, Isaac, Angel, Angelo, Donald, and Donnell; 13 great grandchildren, 10 step children: Kenneth Gray Jr., LaVart Jones, Kirk Pressly, Rodney Gray, Winfield Gray, Wendy Gray, Debra Gray, Kenneth Gray, Maurice Gray, and Siobahn Scott, 17 step-grandchildren, 2 step-great grandchildren, and a host of family and friends.

Arrangements provided by Sewell Funeral Home.