Sterling, Walter Kirk
Birth: 1927-05-04 in Leonardtown, Maryland
Residence: Leonardtown, Maryland
Death: Wednesday, January 30, 2013
Laid to Rest: Tuesday, February 05, 2013 in the Charles Memorial Gardens, Leonardtown, Maryland
Condolences: Click to View or Post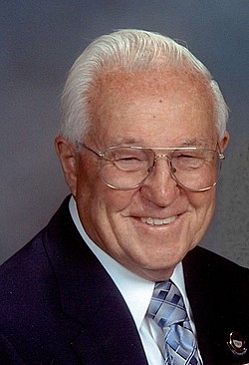 Walter Kirk Sterling, 85 of Leonardtown, MD passed away on January 30, 2013 in Cheverly, MD. Born May 4, 1927 in Leonardtown, MD, he was the son of the late Lynwood Joseph and Ruth Camalier Sterling.

Kirk was one of seventeen children. He is survived by his wife Regina "Lay" A. Sterling whom he married on May 28, 1949 in St. Joseph's Catholic Church, Morganza, MD, he is also survived by many nieces and nephews along with a host of relatives and friends.

In addition to his parents, he was preceded in death by his siblings; L. Edward Sterling, John B. Sterling, William O.E. Sterling, Francis C. Sterling, Ruth E. King, Nelson Sterling, James H. Sterling, Eleanor J. Sharpe, Harris B. Sterling, Ernest A. Sterling, Linwood J. Sterling, Lucille R. Cheseldine, Mary Catherine Bell, Hugh Dalton Sterling, and an infant brother.

Kirk was a lifelong resident of St. Mary's County and a graduate of St. Mary's Academy, class of 1945. He was employed by NATC, for 30 years retiring on May 7, 1982. Kirk was the Secretary for the St. Mary's County Electrical Board, past Chief and Lifetime member, (47 years) of the Leonardtown Volunteer Fire Department, King Lion "Lion's Club", Captain "National Guard"; he was also a member on the Committee for the Veterans Memorial "Leonardtown, MD."

The family will receive friends on Monday, February 4, 2013 in St. Aloysius Catholic Church from 5:00PM to 8:00PM with prayers recited at 7:00PM followed by Fire Department and Lions Club prayers at 7:15PM. A Mass of Christian burial will be celebrated on Tuesday, February 5, 2013 at 10:00AM in St. Aloysius Catholic Church, with Father John Dakes officiating. Interment will follow in Charles Memorial Gardens, Leonardtown, MD. Pallbearers will be; Gary Sterling Bell, Joseph Andrew Bell, Thomas W. Bell, III, Mark J. Bell, Shawn M. Hull, and Bernard Beavan.

Memorial contributions may be made to the Leonardtown Volunteer Fire Department, P.O. Box 50, Leonardtown, MD 20650 and/or Leonardtown Volunteer Rescue Squad, P.O. Box 299, Leonardtown, MD 20650.

Arrangements provided by the Mattingley-Gardiner Funeral Home, Leonardtown, MD.