White, John David
Birth: 1941-12-16 in East Liverpool, Ohio
Residence: Brandywine, Maryland
Death: Thursday, December 22, 2011
Laid to Rest: Tuesday, December 27, 2011 in the Loudon Park Cemetery, Baltimore, Maryland
Condolences: Click to View or Post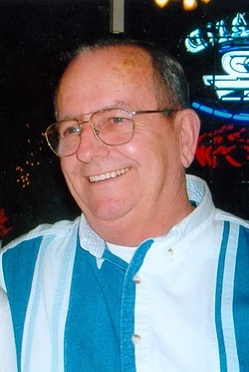 John David White, 70, of Brandywine, MD, died on December 22, 2011 at his residence, surrounded by his loving family. He was born on December 16, 1941 in East Liverpool, OH.

John was the son of James W. White and Vivian M. Hamilton.

He grew up in Edgewood, MD and attended Edgewood High School. He joined the Army in 1959 and served in Schweinfurt, Germany and served during the Berlin Crisis. In 1962 John worked for a brief time for the Washington Star. He then went to work for the Washington Gas Light Company in 1963. He worked for the Washington Gas Light Company until his retirement in 1995. And when he retired, he focused upon his flower and vegetable venture to which he never tired. In fact, John probably worked harder when he retired than he did when he was actually working with the gas company. It seems he always had some business venture he was working on or thinking about. He enjoyed sharing his love of gardening with the communities of Charles, St. Mary's, Anne Arundel, and Prince George's Counties while operating various flower and vegetable stands in the counties.

He enjoyed watching the MD Terrapins Basketball Team, Westerns and the Golf Channel.

He is predeceased by his parents, James W. White and Vivian M. Hamilton; his brothers James and Thomas White.

John leaves behind his beloved wife Patricia Anne Bailey of 47 years; his devoted four children, Karen Sherbert (William) of Edgewater, MD, Susan Rall (Scott) of Waldorf, MD, David White (Lauren) of Hackettstown, NJ, and Dottie Drinks (Mike) of Cobb Island, MD; His grandchildren, Jennifer, Jessica, Samantha, Roy, Katie, Crystal, Isabella, John and his great-grandchild, Eli; and his brother Kenneth White (Jane) of Bluefield, WV.

The family will receive friends for a Viewing at St. Michael's Church, 17502 Aquasco Road, Brandywine, MD 20613 on Monday, December 26, 2011 from 2:00PM to 4:00PM and from 6:00PM to 8:00PM. A Funeral Mass will be held at 11:00AM on Tuesday, December 27, 2011 at St. Michael's Church. Interment will follow to Loudon Park Cemetery, 3620 Wilkens Avenue, Baltimore, MD 21229-5033.

All arrangements are being handled by Brinsfield-Echols Funeral Home, P.A., 30195 Three Notch Road, Charlotte Hall, MD 20622.

Memorial Contributions may be made in Memory of John David White to: St. Michael's Church, 17502 Aquasco Road, Brandywine, MD 20613 (or) to: American Cancer Society, 1041 Rt. #3 North Building A, Gambrills, MD 21054.