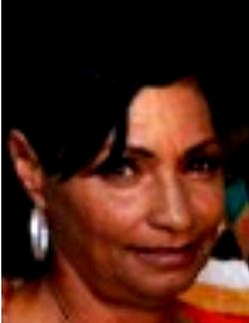 Proctor, Louise Patricia (Thompson) (Age 57) of Waldorf, Maryland.

Louise Patricia Proctor, also affectionately known to family and friends as Pat, Tricia, and Red, at the age of 57, quietly slipped into eternity at Georgetown University Hospital on Wednesday, April 9, 2014.

Patricia was born on July 9, 1956 to the late John E. Thompson and the late Mary E. Thompson. She was educated in the Charles County School System.

Patricia was a devoted wife, mother, mother-in-law, sister, sister-in-law and niece. She was also an active member of the Piscataway Conoy Tribe.

Patricia worked for the Federal Government and was an Administrative Assistant before retiring after 23 years of service due to challenges with her health.

She was a strong and lovable person until the very end. She would do anything for anyone and when someone had a need of any kind she would be the "go to" person. She would often take on the responsibility of helping others when no one else would or could.

In the softball world, she was better known as Pat#3. She was one of the best left fielders in the game. The last team she played for was Somerville Insurance. She also played for numerous other teams dating back to B.T. Express, Waldorf Connection, Captain Billy's, Golden Eagle, Regulators, N-5, Harrison, Mix-it-Up, Bud and that's just to name a few. She was also known for her speed around the bases. She will truly be missed, not only in our hearts, but on the field as well.

Softball wasn't Patricia's only talent, she was also very good at playing horseshoes and spades. She enjoyed going to the casino, listening to her oldies but goodies and especially hand dancing with her hand dance partner, John Fenwick.

Left to cherish many memories is her husband, Eugene Proctor, two sons, Kevin Thompson and Marcus Proctor, two daughters, LaToya Proctor and Jackie Childs, three sisters, TD Fenwick, Anita Thompson and Constance Loretta Thompson, six brothers-in-law, seven sisters-in-law, one daughter-in-law, fifteen grandchildren and many nieces, nephews, other relatives and friends.

In addition to her parents, John and Mary she is also preceded in death by her brothers, John E., Richard A. and Joseph Thompson, sister, Vernette E. Thompson and nephew, Rodney L. Shorter, Jr.

Viewing, Thursday, April 17, 2014 from 10am until time of Service, 12 noon in the Chapel of Thornton Funeral Home, P.A., 3439 Livingston Road, Indian Head, Maryland. Interment, St. Peter's Catholic Church Cemetery, Waldorf, Maryland.

Arrangements provided by Thornton Funeral Home.