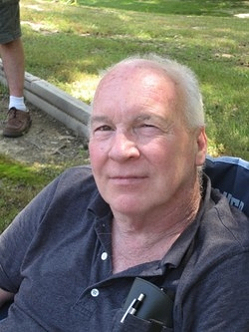 William Dallas Davis, Jr. 71, of Lexington Park, MD, died August 5, 2014 at his residence surrounded by his family and friends. Born March 31, 1943 in Hollywood MD.

He enlisted in the United States Air Force as an aircraft mechanic after graduating from Leonardtown High School in 1962. His service to his country continued for the majority of his adult life. A veteran of the Vietnam War, Bill went on to support the fleet as a machinist on nuclear submarines at the Portsmouth Naval Shipyard while studying Business Administration at New Hampshire College.

He returned to St. Mary's County in 1978 and was employed by McDonnell Douglas Aircraft supporting F/A -18 program as the Ground Support and Facilities Manager. He later worked as a contractor specializing in aircraft facilities for Public Works. As Bill approached retirement, he enjoyed interacting with local residents as the manager of the hardware department of Lowes.

Bill's love of family and friends were often combined with his passions for cooking, traveling, photography and vegetable gardening. He leaves us with fond memories of family gatherings, holiday celebrations, awesome vacations and many other good times.

Bill is survived by his wife Christine Weeks Davis and children, Lisa Conley (Jeff)of Mechanicsville, MD, Eileen Goldsborough (Wayne) of Lexington Park, MD, Jennifer Johnson (Ricky) of California, MD, Susanne Adams (Bruce) of Lexington Park, MD, Nellie Pierson of Great Mills, MD, Kevin Davis (Sherry) of Virginia Beach, VA, his mother, Grace Dorsey and 14 grandchildren, his sisters Virginia Phaneuf, Phyllis Johnson, and Brenda Deffibaugh, and his brother Mike Davis. In addition to his father William Dallas Davis, Sr., he is also predeceased by his brother Louis Davis.

A Memorial Service will be held on Saturday, August 9, 2014 at 2:00 p.m. at St. George's Episcopal Church, 19167 Poplar Hill Lane, Valley Lee, MD.

Memorial contributions may be made to Hospice of St. Mary's County in lieu of flowers.

Arrangements by the Brinsfield Funeral Home, P.A., Leonardtown, MD.