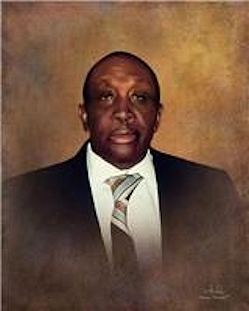 John Spriggs Baker, 95 of Clements, MD, departed this life at his daughter's residence in Ellicott City, MD on October 31, 2013. John was born on July 6, 1918 in Chaptico, MD to the late Willie and Ella Baker. He received his education in the St. Mary's County public schools.

John enlisted in the U.S. Army on March 24, 1941 and received an honorable discharge on October 17, 1945. He then went to work for the national zoo in Washington, DC and the Bureau of Standard in Washington, DC, where he retired from in 1975. John then went to work for the St. Mary's County school system for several years.

In addition to his parents, John was preceded in death by his wife, Ethel Bernice Mills Baker; son, James Carroll "Roger" Bowman; his brothers, Duke, Joseph, James and Webster Baker; sisters, Mary Mason, Louise Bush, Eleanor Yorkshire and Julia Young; three grandchildren, Monica Clark Burnette, Joseph G. Bowman and Edward Nolan Clark and one great-granddaughter, Colleen Dorsey.

John is survived by his son, John T "DO" Bowman; daughter, Mary "Tina" Davis, seven grandchildren, forty great-great grandchildren, six sisters-in-law, Mary Settles, Agnes G. Carter, Lillian Fenwick, Catherine Kerick, Ann Bowman and Juanita Chase, one brother-in-law, Francis Young and a host of nieces, nephews, cousins, and other relatives and friends.

Family will unite with friends for visitation and viewing on Saturday, November 9, 2013 from 9:00 am until 10:00 am. at Briscoe-Tonic Funeral Home, 38576 Brett Way, Mechanicsville, MD. Mass of Christian Burial will follow at 11:00 am at Our Lady of the Wayside Catholic Church, 37575 Chaptico Road, Chaptico, MD. Interment will be at Queen of Peace Cemetery, Helen, MD.

Arrangements provided by Briscoe-Tonic Funeral Home.