Wills, Everett Russell
Birth: 1940-06-14 in Paris, Maryland
Residence: St. Leonard, Maryland
Death: Thursday, August 30, 2012
Laid to Rest: Saturday, September 08, 2012 in the Brooks UM Church Cemetery, St. Leonard, Maryland
Condolences: Click to View or Post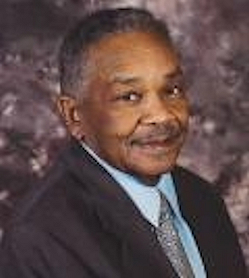 Everett Russell Wills, 72, of Saint Leonard, MD passed away on August 30, 2012 at Future Care Pineview Nursing & Rehabilitation Center, Clinton, MD.

Everett was the son of the late Harold and Mary Wills and was born on June 14, 1940 in Paris, Maryland. He was the seventh of ten children and was known to be quiet, obedient, and humble.

Everett farmed most of his life until it was no longer profitable to raise tobacco. Although he enjoyed farming and being outdoors, he had a thirst for knowledge. He received his early education in the public schools of Calvert County, Maryland. Everett continued his education and received several accolades at Maryland State College in Princess Anne, Maryland. He received his Bachelor of Science Degree in 1963.

Everett joined the United States Navy in September 1963. He was accepted in the Aviation Officer Program in Pensacola, Florida and was the only African-American in his class. After Honorary Discharge from the Navy, Everett accepted a job in the United States Postal Service. He was later employed by the Board of Education in Calvert County, Maryland to teach Math and Industrial Arts. Later in his career, he worked construction until his retirement.

Everett was joined in Holy Matrimony to Ephonia Lee Mason on June 24, 1967. From this union, came three children: Stacy, Margo, and Dawn. Everett and Ephonia were inseparable for 45 years.

Everett attended Peter's United Methodist Church as a youth. He became a member of Brooks United Methodist Church in 1971. He served as Treasurer and Finance Committee Member for over 30 years.

Everett enjoyed gardening, cooking, landscaping and carpentry. Most of all, he loved spending time with his grandchildren and attending their activities. Everett will be remembered as a great family man, a community activist and volunteer, as well as a legacy for his family as the first to receive a college degree. His humbleness and selflessness will be remembered throughout his family, friends and colleagues.

His memory will be cherished by those he leaves behind, his wife, Ephonia; his children: Donna Rice, Cheryl Wills, Sandra (Jeffrey Tolson), Stacy Wills (Tracy Commodore), Margo (Darry McNair), Dawn (Barron Parker); his grandchildren: Kym Rice, Jeffrey Tolson, Braxton Commodore, Brian Commodore; his siblings: Mattie Prout and Robert Wills; his step sister, Glenda Wallace; his aunt, Elizabeth Wills; his sisters-in-law: Yvonne Wills, Shirley Wills, and Lillian Wills; his brother-in-law, Enoch Tyler; his Goddaughters: Marshann Graham, Donna Jones, and Sherrise De Baugh; a host of nieces, nephews, cousins, and friends.

Everett was preceded in death by his parents, Harold and Mary Wills; his siblings: Leroy Wills, Doris Tyler, Mary Frances Thomas, John Wills, Helen Wills, George Wills, and James Wills.

Arrangements provided by Sewell Funeral Home.

Visitation:
10:00 am to 11:00 am on Saturday, September 8, 2012 at Dunkirk Baptist Church, 11275 Southern Maryland Boulevard, Dunkirk, MD 20754.

Service:
11:00 am on Saturday, September 8, 2012 at Dunkirk Baptist Church, 11275 Southern Maryland Boulevard, Dunkirk, MD 20754.

Cemetery:
Brooks UM Church Cemetery, 5550 Mackall Road, St. Leonard, MD 20685.