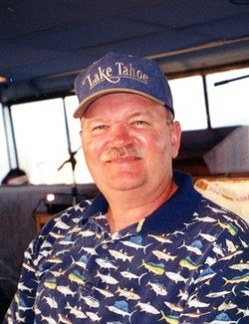 Douglas Patrick Walters, 60, of Great Mills, MD, died October 29, 2012, at his home with his loving wife by his side. Doug was born March 17, 1952, in Allentown, PA, to the late Kenneth John Walters and Ethelmae Miller Walters.

In 1970, Doug graduated from Freedom High School in Bethlehem, PA. From there he attended Duke University in the ROTC program, where he graduated in 1974 with a Bachelor of Science degree. Upon graduation he was commissioned as an officer in the United States Navy.

During his 21 years of service he earned many medals, including the Meritorius Service Medal, two Navy Commendation Medals, two Navy Unit Commendations; the Meritorious Unit Commendation; Coast Guard Meritorious Unit Commendation; the Navy "E" Ribbon; Navy Expeditionary Ribbon; the National Defense Service Medal; the Navy Expeditionary Ribbon; and two National Service Medals. In 1995 he retired as a Commander. After retirement from the Navy, he worked for several defense contractors, including, Raven, DCS, and most recently, RBC, Inc.

On May 2, 1992, he married his beloved wife, Patricia Ann Walters. Together they celebrated 20 years of wedded bliss. In 1997, he moved from Spotsylvania, VA to St. Mary's County.

Doug was passionate about the outdoors, and was an avid fisherman. He was known in the fishing community as "Left Oar." He enjoyed taking fishing trips to the Florida Keys, stripper fishing in the Chesapeake Bay, and even international fishing trips. He also enjoyed hunting, NASCAR, watching the Blue Devils basketball and football games. He loved to vacation with his wife.

In addition to his wife, he is also survived by his daughter, Beverly Jean Walters Chase of Jacksonville, FL; two grandchildren, Kaya Chase and Brecken Chase; his sister, Cynthia Johnson (Charlie) of Savannah, GA; his brother, John Walters (Sharon) of Raleigh, NC; and his nephews, Justin Johnson, Brent Johnson, and Eric Johnson.

In addition to his parents, he is also preceded in death by his daughter, Laurie Michelle Walters.

Family will receive friends for Doug's Life Celebration on Friday, November 2, 2012 from 5 to 8 PM, with a prayer service at 7 PM officiated by Reverend Joe Orlando at the Brinsfield Funeral Home, 22955 Hollywood Road, Leonardtown, MD 20650. Interment will be private.

Memorial Contributions may be made to Hospice of St. Mary's, P.O. Box 625, Leonardtown, MD 20650 or the Sidney Kimmel Comprehensive Cancer Center Dev. Office, Attn: Pancreatic Cancer Research, 1 Charles Center, 100 N. Charles Street, Suite 234, Baltimore, MD 21201.

Arrangements by the Brinsfield Funeral Home, P.A., Leonardtown, MD.