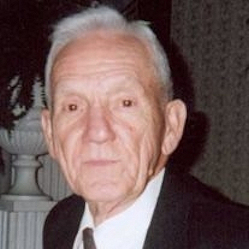 Charles Eugene "Gene" Bass of La Plata, MD died on July 16, 2014 at his residence. He was 85 years old.

Gene was a graduate of Ben Franklin University with a Masters' Degree in Accounting and a Veteran of the United States Army, having served from 1952-1954. He was an accountant with the District of Columbia Government for 26 years. Gene loved the Lord, his churches, and his family as well as growing his flowers and vegetables.

He is the son of the late William Elmer Bass and the late Marvel Frances Stone Bass. He is also predeceased by two sisters, Frances Burnside and Phyllis June Settle and four brothers, Billy Lee, Bobby, Kenny W. and James S. Bass.

He is survived by his wife of 65 years, Donna J. Bass and his brother, Troy O'Dare Bass.

Friends were received on Monday, July 21, 2014 from 2-4PM and 6-8PM at the Raymond Funeral Service Chapel in La Plata, MD and where Funeral Services were held on Tuesday, July 22, 2014 at 10:30AM. Further services and Interment will be in Montgomery, WV at a later date.

In lieu of flowers, memorials are requested to the First Christian Church, 2400 Largo Road, Upper Marlboro, MD 20662 OR the South Potomac Church, 4915 Crain Highway, White Plains, MD 20695.

Arrangements provided by Raymond Funeral Service.