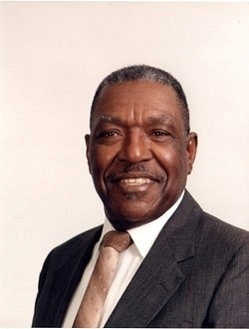 Philip Harold Scriber, Sr., 87, of Hollywood, MD passed away Friday, July 31, 2015, at his home surrounded by his loving family. He was affectionately known to many as "Buck" or "Pop Pop" to his grandsons. He was born on March 4, 1928 in Hollywood, MD to the late Victor and Nettie Lyles Scriber.

Philip received his education in the St. Mary's County Public school system before going to work for the federal government and then enlisting in the Army in 1947. He proudly served four years, obtaining the rank Sergeant First Class, before his honorable discharge in 1953. He returned to St. Mary's County and was employed at Patuxent River NAS in various warehousing positions for 30 years before his retirement.

He married Hazel Mae Tapp and had one son, Philip, Jr. She preceded him in death in 1976. In January 1983, he married Sandra Diane Banks. Together they celebrated 32 wonderful years. Philip enjoyed fishing, hunting, playing cards, and being with his friends and family. His greatest love was spending time with his large family.

He was always involved in community activities. He was a member of St. John Regis Catholic Church for 87 years and the St. John's Adult Choir. He volunteered for the St. Mary's County fair board, Christmas in April, Hollywood Fire and Rescue, Knights of Columbus, Jolly Gents, Bigfoot Hunting Club, NAACP, and Lott Enterprise. He was a founding member of The African American Monument in Southern Maryland located at Freedom Park, http://www.africanamericancontributions.com/monument.html

Philip is survived by his loving wife, Diane Banks Scriber, his son, Philip Scriber, Jr. and daughter-in-law, Pamela; two grandsons, Phillip III (Judah) and Stephen (Lance), a great granddaughter, Libi Snow; three sisters, Anna Adams, Nettie Stevens, and Civilla Crawford; a brother, Spencer Scriber; and many nieces, nephews, and cousins.

Philip is preceded in death by his sisters, Venita Kelly, Virginia Chappel, and Mary Collins, and his brothers, Edward, Victor, Clarence, Stansbury, Saunders, James "Tommy", and Douglas Scriber.

Family will receive friends on Wednesday, August 5, 2015 from 9:00 to 10:00 a.m. at St. John Francis Regis Catholic Church, 43927 St. John's Road, Hollywood, MD 20636. A Mass of Christian Burial will be celebrated by Reverend Raymond Schmidt at 10:00 a.m. Interment will follow in the church cemetery.

Memorial Contributions may be made to Hospice of St. Mary's, P.O. Box 625, Leonardtown, MD 20650 and St. John Francis Regis Catholic Church, 43927 St. John's Road, Hollywood, MD 20636. Arrangements by the Brinsfield Funeral Home, P.A., Leonardtown, MD.