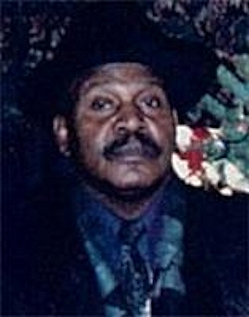 God called our beloved Louis Jerome ""Rome"" Baker home on Tuesday, January 20, 2015. Jerome was born October 10, 1949 in Chaptico, Maryland to the late James Richard and Catherine Countiss Baker. He was the eleventh of eleven children. Jerome attended St. Joseph Catholic School and graduated from Chopticon High School in Morganza, Maryland in 1968. After graduating high school he attended a business school in Baltimore, Maryland.

Jerome was called to active duty as a member of the United States Marine Corp serving in the Vietnam War. He was a decorated veteran receiving prestigious awards such as The Purple Heart, a Bronze Star, among many others.

On December 31, 1997, Jerome and Beryl Butler were joined in holy matrimony. Jerome was a caring and devoted husband for 17 years. He was also a dedicated father to his only son, Louis Jerome Jr. ""LJ"" and grandchildren, Tyra, Anya, Kaeleigh, and Louis Jerome III.

Jerome was employed at the Naval Surface Warfare Center Indian Head Explosive Ordnance Disposal Base for 24 years in various technical positions.

Jerome enjoyed many pastimes including fishing, golfing, shooting pool, and spending time with his family and friends. Jerome was also a loyal Redskins fan. He was a sharp dresser, he loved his Cadillac, and was a very honest and straight forward person; he would put you in your place if need be.

He is preceded to the grave by his mother and father, as well as his siblings, James Richard Jr., William Hayes (Mary Frances ""Mixx""), Edna Cecilia (Henry Hall Sr.), William Edward (Mary Frances ""Peggy""), Robert Andrew (Mary Frances), and Thomas Frederick (Mary Frances).

Jerome will be deeply missed by all who knew him. He leaves to cherish his memory: his loving wife, Beryl; son, Louis Jr ""LJ""; grandson, Louis III; granddaughters, Tyra, Anya, Kaeleigh; brother, Joseph ""Mickey"" (Agnes) of Clements, MD; sisters, Annie Baker of Clements, MD; Mary ""Eleanor"" Douglas (Francis) of Great Mills, MD, and Teresa Chase (Paul) of Waldorf, MD; in-laws, Stephen Butler, Patricia Haines, William, Richard ""Boobie"", and Denise Butler; godchildren, Wanda and Eric Baker; godmother, Agnes Marie Baker; and a host of nieces, nephews, cousins, and friends.

Family and friends will unite for visitation on Friday, January 30, 2015 from 6:00 pm to 8:00 pm, with prayers at 7:30 pm, at Briscoe-Tonic Funeral Home, 38576 Brett Way, Mechanicsville, MD. On Saturday, January 31, 2015, Mass of Christian Burial will be at 10:00 am at Our Lady of the Wayside Church, 37575 Chaptico Rd, Chaptico, MD. Interment will be on Friday, February 6, 2015 at 9:30 am at Cheltenham Veterans Cemetery, 11301 Crain Highway, Cheltenham, MD 20623.

Arrangements provided by Briscoe-Tonic Funeral Home.