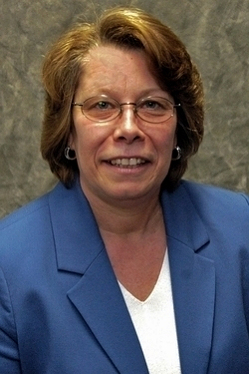 Elaine Marie Kramer, 61, of Leonardtown, MD passed away Wednesday, March 25, 2015 at Washington Hospital Center, surrounded by her loving family. Born on January 5, 1954 in Lebanon, PA she was the daughter of Teresa Horn Peffley.

On June 19, 1976, Elaine married her beloved husband, Dane Michael Kramer in Lebanon, PA. Together, they celebrated 38 wonderful years of marriage.

She was a graduate of Bucknell University with a Bachelor of Science Degree in Accounting. She was currently employed by St. Mary's County Government as the Chief Financial Officer since 2000. Prior to that, she was employed by the St. Mary's County Board of Education as their Finance Director, with ten years of service. She began her career as a with Coopers and Lybrand, an accounting firm in Washington, D.C. where she achieved the level of partner.

She was an avid reader, and loved shopping and decorating. She was also an enthusiastic sports fan, particularly for the Washington Redskins and West Virginia Mountaineers. She was the family coordinator for holiday dinners, parties and vacations for her large extended family. She enjoyed spending her free time in Millville, DE and at the beach in Bethany. However, her greatest love was for her family, especially her husband and son. She was her son's biggest fan, attending all of his sporting events. She also cheered on her husband's football and wrestling teams for over 25 years. She loved hosting any and all of her son's friends for games, parties and sleepovers.

In addition to her beloved husband, Elaine is survived by her son, Jason Carrol Kramer of Hollywood, MD; her step-sister, Jeanne Peffley and her wife Cathie Gillen of McKinleyville, California; many aunts, uncles and cousins. She is preceded in death by her mother.

Family will receive friends for Elaine's Life Celebration on Sunday, March 29, 2015 from 2:00 to 5:00 p.m. at Brinsfield Funeral Home, P.A., 22955 Hollywood Road, Leonardtown, MD 20650. A Mass of Christian Burial will be celebrated by Reverend James Meyers on Monday, March 30, 2015 at 11:00 a.m. at St. Aloysius Catholic Church, 22800 Washington Street, Leonardtown, MD, 20650. Interment will be held on March 31, 2015 at 12:00 p.m. at Grand View Memorial Park, 500 North Weber Street, Annville, PA 17003.

Memorial contributions may be made to the Department of Recreation and Parks, Camp Inspire, P.O. Box 653, Leonardtown, MD 20650, or Chopticon High School, C/O Chopticon Wrestling Program, 25390 Colton Point Road, Morganza, MD 20660. Arrangements by the Brinsfield Funeral Home, P.A.