Lang, James Franklin
Birth: 1957-10-28 in Leonardtown, Maryland
Residence: Lexington Park, Maryland
Death: Monday, January 28, 2013
Laid to Rest: Saturday, February 02, 2013 in the First Friendship United Methodist Cemetery, Ridge, Maryland
Condolences: Click to View or Post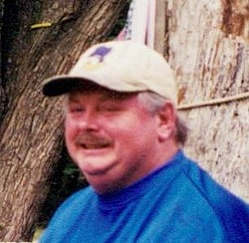 James "Jimmy" Franklin Lang, 55, of Lexington Park, MD, formerly from Ridge, MD, passed away surrounded by his loving family on January 28, 2013 in Laurel, MD. Born on October 28, 1957 in Leonardtown, MD, he was the son of the late Joseph A. Lang, Sr. and Eunice L. Ridgell Lang.

Jimmy is survived by his siblings; Renee' Raynor (Frank) of Orange Park, FL, Tony Lang (Eileen) of Hollywood, MD, Melissa Siebilia of Middleburg, FL, Veronica Lang of Madison, WI, Harry Lang of Waldorf, MD, Chris Lang of Edgewood, TX , Deenie Compton (Bill) of Jacksonville, FL, Cheryl Herron (Bob) of IN, Michael Lang (Brenda Sivak) of Dunkirk, MD, George Lang (Stefanie Clark) of Emory, TX and brother in-law Harry Berg of Leonardtown, MD.

He is preceded in death by a sister Linda Berg of Leonardtown, MD.

Jimmy graduated from Great Mills High School, Great Mills, MD.

The family will receive friends on Friday, February 1, 2013 from 5:00 PM – 8:00 PM with prayers recited at 7:00 PM in the Mattingley-Gardiner Funeral Home Chapel Leonardtown, MD. A Graveside Service will be held on Saturday, February 2, 2013 at 10:00 AM in the First Friendship United Methodist Cemetery, Ridge, MD with Rev. Elizabeth Jackson officiating. Pallbearers will be; Tony Lang, Chris Lang, Michael Lang, George Lang, Howie Berg, and Jimmy Sexton.

Arrangements provided by Mattingley-Gardiner Funeral Home.