Bell, Vera Jean
Birth: 1932-02-25 in Washington, D.C.
Residence: La Plata, Maryland
Death: Thursday, June 20, 2013
Laid to Rest: Thursday, June 27, 2013 in the Cedar Hill Cemetery, Suitland, Maryland
Condolences: Click to View or Post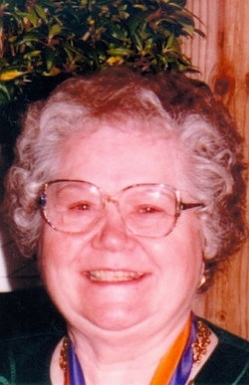 Vera Jean Bell, 81, of La Plata, MD, formerly of Hillcrest Heights, MD, passed away on June 20, 2013 at MedStar Southern Maryland Hospital Center in Clinton, MD.

She was born on February 25, 1932 in Washington, DC, daughter of the late Wyman Woodrow Boylston and the late Anne Laura (Davis) Boylston.

After graduating from McKinley Tech High School, Vera attended Strayer Business Community College in Washington, DC. She became employed with the Department of Army and worked as a Military Personnel Specialist for 42 years before retiring. Vera enjoyed shopping for jewelry and loved spending time with family and friends. She was also strongly involved in church activities and functions, a member of the First Baptist Church of St. Charles, and sang in the church choir.

In addition to her parents, Vera was predeceased by her first husband, Myles Gilbert Arnold.

Vera is survived by her second husband, Bernard Bell, and they had just celebrated their Silver 25th Wedding Anniversary together; her children, William Woodrow Arnold (Tamatha) of Mechanicsville, MD, Myles Erik Arnold (Margaret) of La Plata, MD, Loretta Anne Lehman (Paul) of La Plata, MD, and Cheryl Lynn Arnold of La Plata, MD; sisters, Laura Joyce Ryman of La Plata, MD and Sara Jane Jones of Boerne, TX; sister by heart, Dorothy Jean Volz of La Plata, MD; 10 grandchildren, Nicholas Thompson, Victoria Thompson, Stephanie Arnold, Whitney Arnold, William Arnold, Jeanne Lehman, Erik Arnold, Travis Arnold, Brady Arnold, and Michael Puleio; and 3 great grandchildren, Hailey Thompson, Evan Thompson, and Kendra Arnold.

Family and friends will be received for Vera's Life Celebration on Wednesday, June 26, 2013 from 2:00 PM to 4:00 PM and from 6:00 PM to 8:00 PM at First Baptist Church of St. Charles, 136 Stoddert Avenue, Waldorf, MD 20602. There will be a Funeral Service on Thursday, June 27, 2013 at 12:30 PM at First Baptist Church of St. Charles. Rev. Fred Caudle will officiate. Interment will follow to Cedar Hill Cemetery, 4111 Pennsylvania Avenue, Suitland, MD 20752.

Pallbearers will be her grandsons: William, Nicholas, Brady, Erik, Travis, and Kevin.

In Lieu of Flowers, the family has requested that any expression of donations be made in her name to: The Kidney Medical Association, 4475 Regency Place, Suite #201, White Plains, MD 20695.

Arrangements provided by Brinsfield Funeral Home.