Lord, Donald Nathan
Birth: 1941-02-13 in Tennille, Georgia
Residence: Hollywood, Maryland
Death: Sunday, May 10, 2015
Condolences: Click to View or Post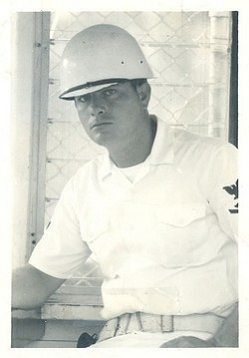 CPOS Donald Nathan Lord, USN (Ret.), 74, of Hollywood, MD died May 10, 2015 at MedStar St. Mary's Hospital surrounded by his loving family. He was born on February 13, 1941 in Tennille, GA to the late John Nathan Lord and Audrey Mae Wyatte.

Donald proudly enlisted in the United States Navy after having served in the United States Coast Guard and gave 27 combined years of dedicated service before his retirement as a Senior Chief in August 1985. During his service with the Navy, he served in Guam, Iceland, Greenland, and Italy. After retiring from the Navy he was employed another 18 years by various government contractors providing logistical support for the Navy.

On November 21, 1987, he married his beloved wife, Marjorie Ann Hayden. Together they celebrated over 27 wonderful years together. He enjoyed boating, fishing, and watching NASCAR racing having attended many races over the years. He was a fan of Dale Earnhardt, Sr. and Dale, Jr. He enjoyed taking trips in his RV, especially to Florida and Tennessee.

He was an inventor of sorts, building computers and designing and programming for the Navy. He had a private pilot's license and attended racing school twice. He loved working hours in his shop and anything he could do outdoors. However, his greatest love was spending time with his family.

In addition to his beloved wife, Marjorie, Donald is also survived by his children, Donald N. Lord, Jr. (Lisa) of Hollywood, MD, Timothy W. Lord (Cynthia) of Cincinnatti, OH, Teresa L. Christopher (Dale) of Germantown, MD, Gary M. Lord (Debbie) of Baltimore, MD, Cheryl K. Skibbe of Hurricane, W.V., and Wesley W. Lord of Germantown, MD; his sisters, Lujean Brantley of Miami, FL and Helen Harrell (Leon) of Lakeland, FL; 16 grandchildren, and three great grandchildren. He is preceded in death by his parents, his brother Clifford Lord, and his sister Amaryllis Burt.

All services will be private. Memorial contributions may be made to Wounded Warrior Project, P.O. Box 758517, Topeka, KS 66675. Arrangements by the Brinsfield Funeral Home, P.A.