Polko, John Joseph
Birth: 1935-10-11 in Ambridge, Pennsylvania
Residence: Leonardtown, Maryland
Death: Wednesday, October 08, 2014
Condolences: Click to View or Post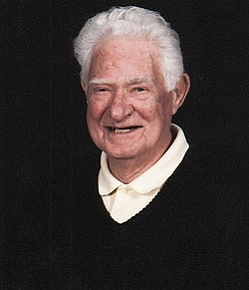 John Joseph Polko, 78, of Leonardtown, MD, formerly of Bowie and Riva, MD passed away on October 8, 2014 at his residence. Born October 11, 1935 in Ambridge, PA. He was the son of the late Jane and John Polko.

John is survived by his wife Joan Polko whom he married on June 27, 1959 in Hopewell, PA.

He is also survived by his children, Lisa (Diane) Polko of Leonardtown, MD, Cynthia (Bryan) Bassford of Leonardtown, MD, John (Shelley) Polko, Jr. of Huntingtown, MD and Kathleen (Daryl) Daye of Joplin, MO, five grandchildren; Jessica Moser, John Logan Polko, Brandon Bassford, Kaitlin Beasley-Polko, and Kylee Beasley-Polko, one great-grandchild Laniya Harris, and brother, Richard (Theresa) Polko of Warren, OH.

Mr. Polko graduated from Ambridge High school in 1953 and served in the United States Navy from 1953 to 1957, he graduated from Penn State University in 1961 earning his Bachelors Degree; he was in Restaurant Management, Design, Sales, and Insurance sales for Knights of Columbus. John enjoyed cooking, golf, auctions, crabbing and was a member of Knights of Columbus. He moved to St. Mary's County in 2008.

The family will received friends on Monday, October 13, 2014 from 5:00PM to 8:00PM with prayers recited at 7:00PM in the Mattingley-Gardiner Funeral Home, Leonardtown, MD. A Mass of Christian burial will be celebrated on Tuesday, October 14, 2014 at 10:00AM in St. Francis Xavier Catholic church with Father Brian Sanderfoot officiating. Pallbearers will be, John Polko, Jr., John Logan Polko, Brandon Bassford, Bryan Bassford, Daryl Daye and Nick Karas. Interment will be private.

Memorial contributions may be made to Hospice of St. Mary's, P.O. Box 625, Leonardtown, MD 20650. Arrangements provided by Mattingley-Gardiner Funeral Home.