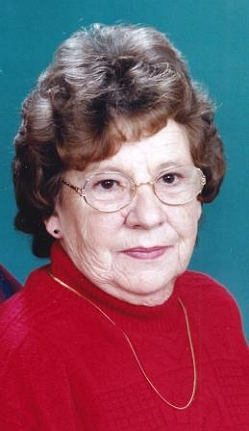 Barbara Jane Pardoe, 76, of Lusby, MD passed away on August 12, 2014 at her residence surrounded by her loving family. Born January 30, 1938 in Washington, DC she was the daughter of the late Francis V. Shea and Lorena Virginia (Dixon) Shea.

Barbara was a graduate of Calvert High School. She and her husband Douglas were married on April 14, 1954 and celebrated their 60th wedding anniversary this year.

Barbara loved spending time with her children and grandchildren. She loved the beach and enjoyed their annual trip to Ocean City, MD. Barbara loved country music, especially Conway Twitty, reading, and her church. Barbara was a member of Middleham Chapel, the Alter Guild, and was a charter member of the 3rd Alarms Auxiliary of the Solomons Volunteer Rescue Squad and Fire Department.

In addition to her husband, Barbara is survived by her children, Debbie Chapman (Danny) of Lusby, MD, Terry Conner (Ronnie) of Prince Frederick, MD, John Pardoe (Karen) of Lusby, MD, and Sharon Cooksey (Andy) of Prince Frederick, MD; grandchildren, Steven and Missy Chapman, Amanda Conner, Brandi Walker, Jason Pardoe and Ricky Sederbaum; great grandchildren, Cole and Brayden and a great grandson due in September; brother, Francis "Tookie" Shea; as well as many nieces, nephews, other relatives and numerous friends.

Family will receive friends on Thursday, August 14, 2014 from 5:00 p.m. until 8:00 p.m. at the Rausch Funeral Home, 20 American Lane, Lusby, MD 20657. A funeral service will be conducted by Father David Showers on Friday, August 15, 2014 at 11:00 a.m. at Middleham Chapel, 10210 H.G. Trueman Road, Lusby, MD 20657. Interment will follow in the Middleham Chapel Cemetery.

Memorial contributions may be made to Middleham/St. Peter's Chapel or Calvert Hospice, P. O. Box 838, Prince Frederick, MD 20678, donations are encouraged on-line at www.calverthospice.org.

Arrangements provided by Rausch Funeral Home.