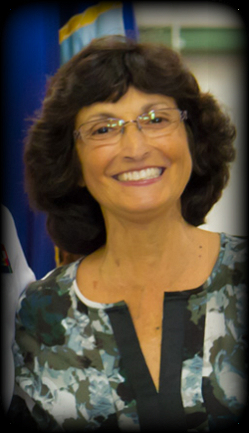 Zelda Rochelle Nelson, 52, of Great Mills, MD passed away early Easter Sunday morning, April 5, 2015 at her residence, in the arms of her loving husband. Born on July 7, 1962 in Jacksonville, FL she was the daughter of the late Antonio Galan Sr. and Anna Iris Cerrano of Keystone Heights, FL. Zelda is a graduate of Edward H. White Senior High School.

In December 1981, she married her beloved husband, Gary J. Nelson. Together they celebrated 33 wonderful years of marriage.

She loved to be outside and enjoyed what each season offered. She had beautiful flower and vegetable gardens, which she canned much of her harvest. She enjoyed the beaches of Florida, kayaking, and fresh water fishing in numerous lakes/rivers from Florida to the cool waters of Wisconsin. She also enjoyed the winters in Wisconsin visiting her in-laws, where she learned to ice skate and drive a snowmobile. She was an avid pistol and target shooter and enjoyed deer hunting.

She was a motorcycle enthusiast and owned a 2004 Sportster Custom. Zelda was a member of the Rumble Sisters Biker Sisterhood (RSBS) and became friends with numerous other female riders. She also enjoyed the intimacy of riding with her husband on the back of his motorcycle. Together, they biked down Florida to visit family, participate in motorcycle events, and cruised the around the state.

Zelda was also a NASCAR fan and attended races. However, her greatest love was for her family, especially her children and grandchildren, whom she loved to spend her time with. She was a member of St. George's Catholic Church in Valley Lee, MD.

In addition to her beloved husband, Zelda is survived by her children, Edis Miller of St. Augustine, FL, Russell Nelson (Kelly) of California, MD, Joshua Lawlor (Irina) of St Augustine, FL; her siblings, Doreen Patrick of Keystone Heights, FL, Antonio Galan, Jr. of King George, VA, Sandra Slaughter of Palatka, FL, Francisco Galan of Keystone Heights, FL, and Daniel Galan of Pioneer, LA; and four grandchildren Wesley Nelson, Arianna Miller, Sophia Lawlor, and Charlotte Lawlor. She is preceded in death by her father.

Zelda's Funeral Services will be celebrated with family and immediate friends.

Memorial contributions may be made to the MedStar Washington Hospital Center, Advanced Heart Failure Fund, In Memory of Zelda Nelson, 110 Irving Street NW, East Building, Suite 101, Washington, D.C. 20010 or www.medstarwashington.org/ways-to-give. Arrangements by the Brinsfield Funeral Home, P.A.