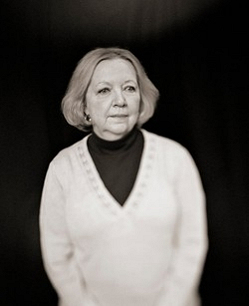 Dana Woodward McGarity, 73, of Lexington Park, MD died on November 2, 2014 at Med Star St. Mary's Hospital in Leonardtown, MD. Born on July 6, 1941 in Albany, Georgia she is the daughter of John Woodward and Margaret Helms Woodward of Melbourne, FL.

On June 8, 1963, Dana married her beloved husband, William D. "Mac" McGarity, Jr. in Eau Gallie, FL. Together they celebrated 51 wonderful years of marriage.

She was employed by St. Mary's Caring as the Director of the Soup Kitchen, and the former Director of Hospice of St. Mary's. She was a graduate of the University of Florida, and a proud member of the Gator Nation. She was a dedicated Navy wife (the toughest job in the Navy) and the anchor of her family. She also dedicated her life to serving others throughout her community.

She enjoyed travelling with her husband, her favorite destination being Ireland, and they celebrated their fiftieth wedding anniversary in Paris. She also loved to travel to New York, where she was particularly fond of going to the theater district. She enjoyed spending as much time with her family as possible.

She was an active member of Christ Episcopal Church in Chaptico, MD, where she served as a Eucharistic Minister. She was a former member of Church of the Ascension in Lexington Park, MD where she served as a Sunday school teacher and Senior Warden. She was a past member of the Leonardtown Rotary Club, the Chamber of Commerce, and a founding member on the steering committee of the Vital Community Connectors (VCC) organization. She was an active worker in a number of key local elections, mostly successful, for candidates of both parties.

In addition to her parents and husband, Dana is survived by her children, Molly Kathleen McGarity Fulton (Chris) of Palmyra, VA, John Burton McGarity (Tiffany) of Brooklyn, NY, and Anna Margaret McGarity of Austin, TX; her brother, John Spencer Woodward of Houston, TX; and three grandchildren, Kyle Fulton, Frances Fulton and Scott Fulton, all of Palmyra, VA; and many extended family and friends.

A Memorial Service will be celebrated by Reverend Mariann Babnis on Saturday, November 29, 2014 at 11:00 a.m. at Christ Episcopal Church, 37497 Zach Fowler Road, Chaptico, MD 20621.

Memorial Contributions may be made to St. Mary's Caring, Post Office Box 144, Lexington Park, MD 20653 or Christ Church Chaptico, Post Office Box 8, Chaptico, MD 20621. Arrangements by the Brinsfield Funeral Home, P.A., Leonardtown, MD.