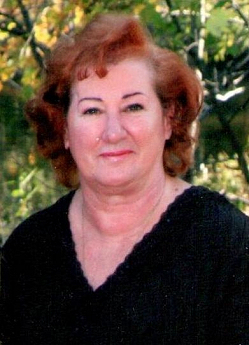 Marie Elizabeth Yarborough, 69 of Lusby, MD passed away suddenly on May 2, 2014 at her residence. She was born on May 11, 1944 in Orange, NJ to the late Mildred Elizabeth and Andrew J. Yantorn, Sr.

She was the loving wife to John E. Yarborough whom she married in Prince Frederick, MD and he preceded her in death on April 3, 2004.

Marie was multi talented with many occupations and skill sets and was a life long learner. She spent countless hours volunteering at St. Paul United Methodist Church in Lusby and recently completed her Stephen Ministry Class of which she was very proud of. She served at SMILE Food Pantry and spent countless hours helping the elderly in need. She had a "Givers" heart and true "love of neighbor".

Marie is survived by her stepfather, John J. Wilson of West Orange NJ; daughter, Sharon Nicholson (Stephen) of Lusby, MD; stepchildren, John Yarborough (Marleen), Glenn Yarborough (Tina), and Beth Yarborough; siblings, Andrew Yantorn, Jr. (Ellen) of Tarpon Springs, FL, Joseph Yantorn (Louise) of Charleston, SC, and Roger Yantorn of Rahway, NJ; grandchildren, Scott Nicholson (Andrea), Zachery Cummings, Joshua Cummings, Noah Nicholson, and Callie Anne Nicholson. She is also survived by numerous nieces and nephews.

The family will receive friends on Saturday, May 10, 2014 from 10-11 AM in St. Paul United Methodist Church, Lusby, MD where a Life Celebration Service will be held at 11 AM with Rev. David Graves officiating. Marie will be interred at a later date in the MD Veterans Cemetery, Cheltenham, MD.

The family request memorial contributions in Marie's memory to be made to the SMILE Food Pantry or the Care Net Pregnancy Center.

Arrangements provided by Rausch Funeral Home.