Dixon, Ralph Anthony, Jr.
Birth: 1952-06-21 in Washington, DC
Residence: Newburg, Maryland
Death: Sunday, February 19, 2012
Condolences: Click to View or Post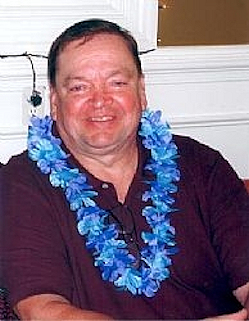 Ralph Anthony Dixon, Jr. died on Sunday, February 19, 2012 at Civista Medical Center in La Plata, MD. He was 59 years old. Son of the living Ralph Anthony Dixon, Sr. and the living Sarah Ann Reinhart Dixon.

Mr. Dixon was a Produce Clerk for 41 years with Giant Food Stores, working mostly at the Upper Marlboro, MD store and was of the Catholic faith. He loved hunting, shooting, and spending time with his grandchildren. He was mostly known for being at his job.

Survived by his parents, Ralph and Sarah Dixon, Sr., of Waldorf, MD; his wife of 40 years, Lana Jill Dixon; three sons, Ralph A. Dixon, III and his wife Jessica of Waldorf, MD, Matthew S. Dixon and his wife Susan of King George, VA, and Jacob M. Dixon and his wife Chris of King George, VA; one daughter, Angela M. Falke and her husband Ron of Millville, DE; three brothers, Jimmy Dixon and his wife Pam of King George, VA, Bruce Dixon and his wife Cindy of Lusby, MD, and Michael Dixon and his wife Mary Ellen of Mechanicsville, MD; five sisters, Roseann Grossman and her husband Bob of Fredericksburg, VA, Michelle Rhodick and her husband Joe of Mechanicsville, MD, Nancy Bodnar and her husband Nick of Manassas, VA, Mary Sigmon and her husband Spanky of King George, VA, and Sally Mercer and her husband Kevin of Lusby, MD; and two grandchildren, Jessica Dixon and Victoria Dixon.

Visitation: Saturday, February 25, 2012 from 2-4PM with funeral services at 3:30PM at Raymond Funeral Chapel, 5635 Washington Avenue, La Plata, MD 20646. Interment: By family at a later date.

Memorial contributions may be made to the American Heart Association (4217 Park Place Court, American Heart Association Building, Glen Allen, VA 23060).

Arrangements provided by Raymond Funeral Service.