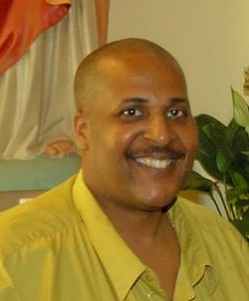 On Sunday, February 16, 2014, at MedStar St. Mary's Hospital, John Lenwood Chase, age 43, of Hollywood, Maryland passed away suddenly.

He was the husband of Regina Armstrong Chase. Born April 22, 1970 in Shereveport, Louisiana, to Lawrence Alvin and Carolyn Green Chase.

At the time of his death he worked with Engility Corporation, Pax River, Maryland.

Surviving besides his wife, are his children, LaTasha Armstrong, Julian, Benjamin, and Isiah Chase; four grandchildren: Talina, Malachi, Maleek and Zachary. Also surviving are his parents, three sisters; Margaret, Antionette, and Gwendolyn Chase, four brothers; Reginald, Lawrence Alan, Anthony and Sean Chase, two nieces, six nephews, and a host of family and friends.

Family will receive friends at St. Joseph's Catholic Church, Morganza, MD on Saturday, February 22, 2014, 0900 until time of service at 1000. Interment will be in St. Mary's Queen of Peace Cemetery.

Arrangements by the Brinsfield Funeral Home, P.A., Leonardtown, MD.