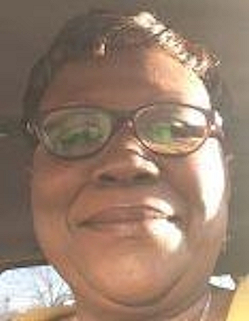 Deborah Marie Briscoe Brooks, (Debi), 56, of Chaptico, MD, formerly of Piney Point, MD, passed away on July 24, 2014 at her home in Chaptico, Maryland. She was born on January 27, 1958 to Agnes Barnes and raised by Adele Briscoe and Francis Chase.

Debi is survived by her loving husband William E. Brooks (Bill), whom she married in Valley Lee, MD on June 20, 1981. She is also survived by her children, Christopher S. Books of Arlington, VA and Corey M. Brooks of Chaptico, MD; siblings, Delores J. Somerville of Loveville, MD, William L. Barnes, of Fayetteville, NC and Christopher E. Barnes, of La Plata, MD; sisters, Brenda L. Barnes, Pamela E. Barnes, and Donna D. Barnes of Lexington Park, MD and Faye A. Barnes of Waldorf, MD; brothers, Jeffrey L. Barnes, David L. Barnes, and Timothy L. Barnes of Lexington Park, MD. She is also survived by two grandsons, Corey Brooks Jr. and Prince Edward Brooks.

In addition to her parents, Debi was preceded in death by her sister, Charlotte A. Jones and brothers, Joseph (""Junior"") Briscoe and Gregory L. Barnes.

Debi traveled with her husband as he served his country in the United States Navy as a Chief Petty Officer. Debi was a dedicated Executive Assistant and held the Middle School Secretary position at Norfolk Academy college preparatory school in Norfolk, VA, as well as serving as an Administrative Office Manager at Training Squadron Ten (VT-10) in Pensacola, Florida. Upon returning to the local area, Debi joined the staff of St. Mary's College of Maryland as an Administrative Secretary. Debi was later selected to serve as an Administrative Assistant to the County Administrator for St. Mary's County Government until her illness.

The family will receive friends on Saturday, August 2, 2014 at St. Aloysius Catholic Church, 22800 Washington St. in Leonardtown, Maryland, 20650. Viewing will be held from 9:00-10:30 a.m. Mass will commence at 10:30 a.m. at the church. Interment will take place immediately following at Charles Memorial Gardens, Leonardtown, MD.

Arrangements provided by Briscoe-Tonic Funeral Home.