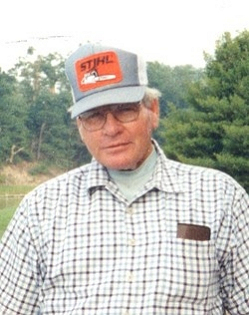 Frank Richard Houser, 70, of Hollywood, MD passed away September 10, 2014 at his residence. Born June 10, 1944, in Washington, D.C., he was the son of the late Milton Houser and Pearl Pearson Houser.

Frank attended St. John's Catholic School and graduated from Leonardtown High School. He proudly served in the United States Army in Germany but was honorably discharged three years later for his health.

On February 27, 1971, Frank married his beloved wife, Ruth Houser at Trinity Lutheran Church. Together they celebrated 43 wonderful years together.

In 1998, he earned a Bachelor of Science Degree from St. Mary's College. He was a lifelong seafood harvester. He loved to crab and fish. Spending time on the water brought him great joy and contentment. He planted a small, but bountiful garden every year. He acquired and planted many roses, ornamental plants and trees for his wife. Despite the fact that he was plagued by lifelong health problems, he made the most of each day by working outside on the water and spending his time with the people he loved. He regularly visited his friends and was devoted to spending time with those who were ill. He was a member of the St. Mary's County Elks Lodge and the Calvert County Watermen's Association.

In addition to his beloved wife, Frank is also survived by his siblings, Dennis Houser (Cindy) of Dale City, VA, Harry Houser of Benedict, MD, James Houser of Alexandria, VA, Ruth Thorne (Robert) of Charlotte Hall, MD, Frances Saunders of Hollywood, MD, and Margaret Deal (Owen) of Lusby, MD; and his foster brothers, Dalridge Beavers of Hollywood, MD and Harry Turner of Hollywood, MD.

In addition to his parents, he is also preceded in death by his brothers, Milton Houser and Thomas Houser; and his sister, Doris Pitner.

A Funeral Service will be celebrated by Reverend Raymond Schmidt on Monday, September 15, 2014 at 10:00 a.m., at St. John's Catholic Church, 43927 St. Johns Road, Hollywood, MD 20636. Interment will follow at the Church Cemetery.

Memorial Contributions may be made to the Leukemia and Lymphoma Society, 100 Painters Mill Road, Suite 800, Owings Mills, MD 21117 and The Bonnie J. Addario Lung Cancer Foundation, 1100 Industrial Road #1, San Carlos, CA 94070. Arrangements by the Brinsfield Funeral Home, P.A., Leonardtown, MD.