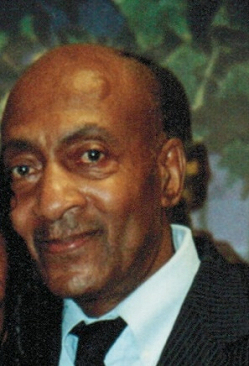 Marvin Grey Eaton, Sr., 73, of Hollywood, MD, departed this life and transitioned into everlasting life on Friday, May 09, 2014. Marvin was born on November 26, 1940 in Mecklenburg County, Virginia to the late John M. Eaton and Mary Jane Eaton. He was educated in the Oxford County, North Carolina school system.

Marvin was married for 52 years to the late Minerva Gertrude Eaton. He was a good father, brother, uncle, grandfather, great grandfather and friend. Marvin often welcomed his home to those who had need.

Marvin retired with over twenty years of service from Trailways Bus Station in Washington, DC.

He had a love for Classic cars, going to the race track and playing cards. Playing softball with his family and traveling with his wife and family was his most favored past times.

Marvin dedicated his life to Christ several years ago and rededication on April 30, 2014.

Marvin is preceded in death by his parents, the late John M. Eaton and Mary (Terry) Eaton; three sisters, Virginia and Mable Eaton and Florence Thomas; four brothers, John Eaton, Whalenton Eaton, Herbert Eaton and William Eaton.

He leaves to cherish his memory his children: Tisa Harris (Curtis), Jacqueline Jackson, Kimberly Diggs (Artie) and Marvin Eaton, Jr. (Chirleen); Ruth Reed (who was raised as his sister); seven grandchildren, Faletra Anderson, Danitra Garcia (Giovanni), Nicole Thomas, DaiJanae Wade, Carl Jackson, Jeremiah Reed and Eboni Jackson; great-grandson, Mathias and a host of nieces, nephews, relatives and friends.

Family will unite with relatives and friends on Monday, May 19, 2014 for visitation at 10 am until service at 11 am at From the Heart Ministries Church, 4949 Allentown Road, Suitland, MD. Interment will be on Tuesday, May 20, 2014 at 10 am at Old St. Aloysius Church Cemetery, Cemetery Road, Leonardtown, MD.

Arrangements by Briscoe-Tonic Funeral Home, Mechanicsville, MD.