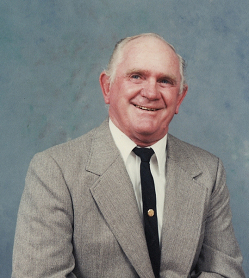 Clyde Thomas "Bill "Bentley, 79, of Hollywood, MD died June 12, 2015, at his residence with his family by his side. He was born March 15, 1936 in Greenville, SC. He was the son of the late Clyde Bentley and Mary "Beam" Bentley. Bill is also preceded in death by his sister the late Emily Williams of Easley, SC.

He enlisted into the United States Navy in 1955. No one knew he was a former Navy Seal until he retired from the civil service where it was formally announced. On his birthday, March 15, 1958, while still in the Navy, he married the love of his life, the late Gloria Jean Lettau (Bentley) from Ridge, MD. They had 54 wonderful years together before she preceded him in death on October 23, 2012. He worked for the Civil Service from 1974 to 1991. He then went to work for Eagle Systems until he retired in 2009 when he tried to enjoy his "Golden years" or "Rusty years" as he put it.

His passion, priorities and dedication were to his family above all, but Bill shared another passion "the other love of his life" his favorite sports of baseball and softball. Bill served as vice-president of the St. Mary's County Slow-Pitch Softball League in the 1970's and 1980's along- side "Kenny" Dement president of the league. His roles of participation in the league included; player, coach, manager and umpire. He was elected in the St. Mary's County Hall of Fame, along with Maryland Slow-Pitch Softball Hall of Fame. In 2001 he won the Senior Softball World Championship in Las Vegas, Nevada, with the Lazerz Helwigs. He was named the MVP (Most Valuable Player) of that World Championship. Bill had a knack for making people laugh. He also said: "He'd never met a stranger".

Bill is survived by his 6 children: Clyde "Tommy" Bentley, Jr. of Lexington Park, MD , Timothy W. Bentley (Irene) of Mechanicsville, MD, Tina M. Heisner (Bob) of Hollywood, MD , William "Billy" Bentley (Kim) of Hollywood, MD, Barbara J. Lising (Raymon) of Middleburg, FL, Mary E. Ortiz (Santiago) of San Diego, CA. He had 12 grandchildren: David Bentley, Ashley Bentley, Timothy Bentley, Jr., Jessica Bentley, Mary Bentley, Shannon Moler, Rhonda Clark, Ricky Townsend, Jr., Ray Hayes, William "Cody" Bentley, and Thomas Santiago Ortiz, Donald Unkle, 7 great-grandchildren: Jayden, Taylor, Tyler, Jade, Rickey, III, Shawn and Ivan, and also his lady friend Marylou Shorter of Redgate, MD.

The family will receive friends on Wednesday, June 17, 2015 from 10:00AM to 11:00AM in the Mattingley-Gardiner Funeral Home, Leonardtown, MD with Bishop William McClean officiating. A Celebration of Bill's life will follow at the Hollywood Volunteer Fire Department. Interment will be private. Contributions may be made to Hospice of St. Mary's PO Box 625 Leonardtown, MD 20650. Arrangements provided by Mattingley-Gardiner Funeral Home.