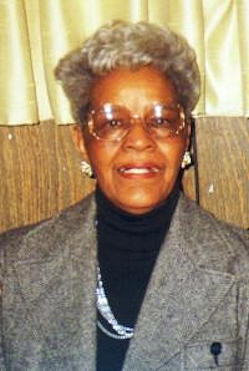 Mary Virgie Inman, nee Johns, age 91, of Waldorf, MD passed away peacefully on Sunday, September 28, 2014 in Clinton, MD. Virgie was born in East Gulf, West Virginia on February 18, 1923 to Annie Hicks Johns and Herman Johns.

Beloved mother of Ronald Inman, Sr. (Barbara) of Upper Marlboro, MD; Reginald Inman Sr. (Santissa) of Clinton, MD; Leon Inman of Washington, DC; Jacqueline Pitts-Davidson (Jerry) of Waldorf, MD; and Deborah Thomas (Hugh) of Temple Hills, MD.

Dear sister of William Curtis Johns of Columbus, OH and sister-in-law of Annie Ruth Campbell (Frank) of Rocky Mount, NC.

Devoted Grandmother of Angela James (Joseph James), Ronald Inman, Jr., Reginald Inman, Jr., Ivy Tolson, Daniel Pitts, Nichel Pitts, David Pitts, and Jocelyn Butler. Sweet Great-Grandmother of Arron Robinson, Asia Robinson, Rahmil Williams, De'Lyia Inman, De'Jah Inman, De'Rayanna Inman, De'Michael Inman, Damoni Tolson, Dalon Tolson, Xaria Tolson, Branae Hightower, Jason Brown and Justin Brown.

In addition to her parents, the late Annie Hicks and Herman Johns, Virgie was predeceased by her loving husband, the late Willie J. Inman; brothers, the late Vassar Johns, DuBois Johns, Welford Johns Clarence Vernon Johns and Clyde Johns; sisters, the late Grace Barrett and Beulah Diggs; and grandsons, the late Reginald N. Inman, Michael Inman and Damon Tolson.

Arrangements provided by Lee Funeral Home.