Gillooley, Jennieve Daniel
Birth: 1921-11-22 in Wickliffe, Kansas
Residence: Bryans Road, Maryland
Death: Wednesday, November 07, 2012
Laid to Rest: Friday, November 16, 2012 in the St. Charles Cemetery, Glymont, Maryland
Condolences: Click to View or Post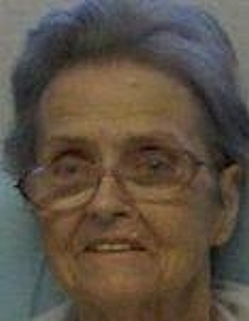 Jennieve (Jennie) Gillooly, 90, of Bryans Road, MD, died on November 7 at her home. She was born in Wickliffe, KY on Nov. 22, 1921 to her late parents William Louis Daniel and Daisy Mae Arrington.

She is preceded in death by her beloved husband, John Gillooly, son, Jeffrey Gillooly, and identical twin sister, Lennieve Green.

Our Mom was a beautiful, wonderful, amazing woman. She was a great example to us all. She loved to laugh, dance, sing and spend time with her family. She grew up in the Great Depression. She graduated from George Washington University in Business Administration. She worked for National Science Foundation (NSF) in Washington, D.C. as a Program Assistant of government grants for science expeditions.

We are so thankful we were able to have her in our lives as long as we did. Even though she had challenges with Alzheimer's, she always had a radiant smile and brought joy to our lives. Thank you Mom for all that you have given us. We love you and miss you dearly. A special thanks to our brother Greg who devoted his time unselfishly to take care of our Mom. He will always hold a special place in our hearts.

Beloved mother of 8, she is survived by her children, Christy Ford and spouse Freddie of Montevallo, AL, Michael Gillooly and spouse Fiona of Crofton, MD, Dennis Gillooly and spouse Nancy of Waldorf, MD, Patricia Hawkins of Asheville, NC, Janet Gillooly of Owings, MD, Gregory Gillooly of Bryans Road, MD, and Sheila Batchelder and spouse Ronald of Linthicum,MD. She is also survived by her 12 Grandchildren, 7 Great-Grandchildren and numerous Nieces and Nephews.

Memorial service is to be held at Briscoe-Tonic Funeral Home, 2294 Old Washington Road, Waldorf, MD on Thursday, November 15 from 6-8pm, service at 7pm. Mass will be held at St. Mary's Star of the Sea Catholic Church, 30 Mattingly Avenue, Indian Head, MD on Friday, November 16 at 10am. Following the mass, inurnment will be held at St. Charles Cemetery in Glymont.

In lieu of flowers, please send donations to the Alzheimer's Foundation at www.alzfdn.org.

Arrangements provided by Briscoe-Tonic Funeral Home.