Delozier, Douglas Francis
Birth: 1947-05-12 in Leonardtown, Maryland
Residence: Mechanicsville, Maryland
Death: Thursday, January 10, 2013
Laid to Rest: Wednesday, January 16, 2013 in the Charles Memorial Gardens, Leonardtown, Maryland
Condolences: Click to View or Post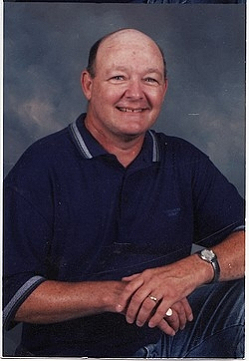 Douglas Francis Delozier, 65 of Mechanicsville passed away January 10, 2013 at Genesis La Plata Center from complications of diabetes and alzheimers. Born on May 12, 1947 in Leonardtown he was the son of the late John Jefferson Delozier and Irma Agnes (Morgan) Delozier.

Doug is survived by his wife Eleanor "Denise " Delozier whom he married on September 12, 1992 and renewed vows on their 10th and 18th wedding anniversaries.

Also survived by his former wife Kathleen Snellman Delozier, their two children Irma Leigh Delozier of Leonardtown, MD, her boyfriend Mike Fuchs, and John Jefferson Delozier of Hollywood, MD, his wife Angela and their sons Alex and Levi, brother John Wayne Delozier of Leonardtown, MD, nephews John Wayne Delozier, Jr., Bryan Andrew Delozier, niece Melissa Dawn Delozier, three great nieces, and one great nephew.

Doug graduated from Ryken High School in 1965. He worked for the St. Mary's County Health Department for 20 years as an Environmental Health Aid and almost 10 years for the Charles County Health Department as a Registered Environmental Sanitarian IV. He retired from the county in 2001.

Doug enjoyed hunting, fishing, target shooting and was an avid collector of guns, German WWII memorabilia, military edge weapons, mortars, line throwing cannons and coins. He also enjoyed doing word search puzzles. He prayed the rosary three times daily and prayed for 73 of his family and friends and attended church every Sunday morning at St. John's Church.

Doug was active in the Captain Vincent Camalier Camp #1359 Sons of Confederate Veterans (SCV) where he was treasurer for one year and served as the camp quartermaster for many years. He was also a member of the Point Lookout Prisoners of War Descendents Organization. Doug was also a financial supporter of and volunteer at Birthright and served as docent for the Historical Society for St. Mary's County old Jail Museum.

In the late 1960s and 1970s Doug served in the Volunteer Rescue Squad for the 3rd and 6th Districts covering Leonardtown and Hollywood area. During the 1960s he worked at Clark's Dairy in Leonardtown, was a mechanic for the Bell Motor Company and was a substitute clerk mail carrier with the Patuxent River Naval Air Station post office.

In lieu of flowers memorial contributions may be made to St. John's Church, 43950 St. John's Road, Hollywood, MD 20636 or Vincent Camalier Camp #1359, P.O. Box 1755 Lusby, MD 20657.

Arrangements provided by Mattingley-Gardiner Funeral Home, Leonardtown, MD.