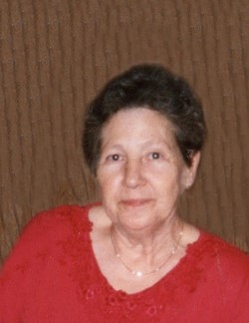 Geraldine Jo Addison, 76, of Leonardtown, MD died July 30, 2014 at her home surrounded by her loving family. Born August 28, 1937 in Bristol, TN she is the daughter of the late Joseph Combs and Hester Godsey Combs.

On July 26, 1958, Geraldine married her beloved husband, the late Hubert Edd Addison. Together they were married 38 years before his passing in April 1997. She enjoyed going to the Horseshoe club and the VFW with her spouse. She also enjoyed dancing, reading, cooking, baking, gardening, playing lottery and scratch tickets and watching her soap operas (the Young and Restless and Bold and Beautiful). She also liked to listen to country and gospel music. However, her greatest love was for her family. She enjoyed spending time having family dinners and enjoying her grandchildren.

Geraldine is survived by her seven children, Linda Burch of Loveville, MD, Billy Keyser of Loveville, MD, Vicky Brown (Keith) of LaPlata, MD, Hubert A. Addison of Loveville, MD, Brenda Coombs (Ernie) of Loveville, MD, Rita Lynch (Mike) of Frankfort, SD, and Cathy Addison (Loveville, MD), twelve grandchildren and seven great grandchildren. In addition to her parents and husband, she was preceded in death by her sisters, Betty Combs and Mattie Combs.

Family will receive friends on Sunday, August 3, 2014 from 10:00 a.m. to 12:00 p.m. at the Brinsfield Funeral Home, P.A., 22955 Hollywood Road, Leonardtown, MD. A Funeral Service will be celebrated on Monday, August 4, 2014 at 2:00 p.m. at Brinsfield Funeral Home. Interment will follow at Charles Memorial Gardens. Serving as pallbearers will be Jason Burch, William Burch, Billy Addison, Keith Brown, Hubert Brown, and Eric Brown. Honorary pallbearers will be Ernie Coombs and Brian Brown.

Arrangements by the Brinsfield Funeral Home, P.A., Leonardtown, MD.