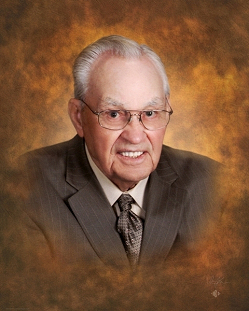 Charles Ross Huseman, "Capt. Ross", 92, of Abell, MD, passed away on July 6, 2015 at his home. Born on August 15, 1922 in Abell, MD, he was the son of the late Charles W. and Alice Bietzell Huseman. He was also preceded in death by his brother Harry Huseman.

He was the loving husband of the late Elizabeth Lacey Huseman, whom he married on August 22, 1943 and preceded him in death on August 26, 2007.

He is survived by his children: Charles A. (Linda) of Bushwood, MD, Charlene A. Norris (Cecil) of Mechanicsville, MD, Richard B. (Diane) of Hollywood, MD, Michael R. (Millie) of Abell, MD, Francis (Vicky) of Avenue, MD and Jeff (Theresa) of Ridgeville, SC, 10 Grandchildren and 10 Great –Grandchildren. Siblings: Billy Huseman of Hollywood, MD and Beth Downs of Abell, MD.

Capt. Ross was employed with Gordon Ragan as a Bricklayer for 30 years. He was a member of the Holy Angels Catholic Church Parish in Avenue, MD.

The family will receive friends on Thursday, July 9, 2015 from 5:00PM – 8:00 PM in Holy Angels Catholic Church Avenue, MD with prayers recited at 7:00 PM. A Mass of Christian burial will be celebrated on Friday, July 10, 2015 at 10:00 AM in Holy Angels Catholic Church with Fr. Anthony Lickteig officiating. Interment will follow in Sacred Heart Cemetery, Bushwood, MD.

Pallbearers will be Charles A. Huseman, Dickie Huseman, Mike Huseman, Franny Huseman, Jeff Huseman and Cecil Norris. Honorary Pallbearers will be the Grandchildren and Great Grandchildren. Arrangements provided by Mattingley-Gardiner Funeral Home. Contributions may be made to Hospice of St. Mary's, Seventh District Volunteer Fire Dept and/or Seventh District Volunteer Rescue Squad.