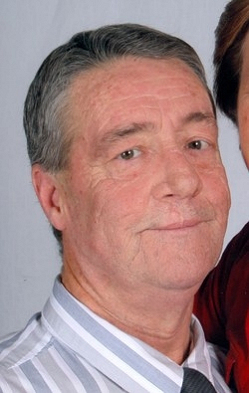 John McCaa Haile, IV, 58, of Great Mills, MD, formerly of Waldorf, MD, passed away October 17, 2014 at Med Star Georgetown University Hospital, Washington, D.C. John received a liver transplant in 2013 and lived with complications until the time of his death. Born December 31, 1955 in Bradenton, FL he was the son of John McCaa Haile and Shirley E. Vowell Haile.

John worked at C & C Meats Sales, Inc. and got up everyday of his life and went to work to provide for his family until his liver transplant. He was a hard worker. He was a sportsman and loved to play golf, bowl and fish. John enjoyed football, baseball, basketball and NASCAR. Spending time with the family outdoors was special. He loved to barbecue and especially loved the holidays.

Predeceased by his parents and grandson, Braedee Josiah Haile, John is survived by his wife, Patricia Mae Haile; sons, David Lee Hamilton (wife, Kimberly), John McCaa Haile, V (wife, Katherine), Christopher Michael Haile and Tyler Jarrett Haile; daughters, Deborah Lynn Haile and Taylor Michelle Haile; brothers, David Allen Haile (wife, Margie), William Haile (wife, Liz) and James Haile (wife, Lynn); grandchildren, Marissa Nicole Hamilton, Ryan Lee Hamilton, Joshua Lee Hamilton, Bryce Austin Haile, Brenden Parker Haile and Steven Anthony Peyton, III.

The family will receive friends on Thursday, October 23, 2014 from 1:00 - 3:00p.m. at Brinsfield-Echols Funeral Home, P.A., 30195 Three Notch Rd., Charlotte Hall, MD. A Funeral Service will be held at 3:00p.m. Chaplain Steve Davis will officiate. Arrangements provided by Brinsfield-Echols Funeral Home.