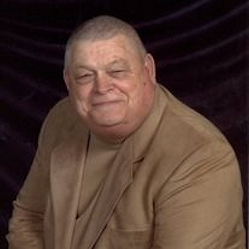 Ronald Milton Taylor, Sr., of Port Tobacco, Maryland died on Wednesday, August 20, 2014 at the Charlotte Hall Veterans Home in Charlotte Hall, MD. He was 73 years old.Born on September 2, 1940 in Dumas, Texas he was the son of the late Violet Doreen Reed Taylor and the late William Milton Taylor.

As a youth, Mr. Taylor attended the Maverick Boys Club and was a champion Trampoline Gymnast. Mr. Taylor served in the U. S. Navy for over 19 years before being Honorably Discharged in 1976. He then worked for the Navy as a civilian technical writer. He was a member of the National Explosive Ordnance Disposal Association (NATEODA), the American Legion Post 82 in La Plata, the Knights of Columbus, Archbishop Neale Council and was a life member of the Veterans of Foreign Wars (VFW) Post in Bel Alton, MD. He enjoyed hunting, playing golf and making jewelry. Mr. Taylor was of the Catholic faith and a member of St. Ignatius Catholic Church at Chapel Point.

In addition to his parents, he was preceded in death by his sister Jacque and his brother Franklin Taylor.

He is survived by his wife of 56 years, Geraldine F. Taylor; his daughters April Altiere and her husband Robert "Bobby" Altiere and Tammi Della and her husband Luther "Drew" Della, III; his sisters Donna Dowdy and Willa Lewellyn; his grandchildren Luther A. Della IV, Michael A. Della, Anthony R. Altiere, Taylor Altiere and Ashley Quade; his great grandson Kameron Della and great granddaughter Aubree Della.

Visitation on Monday, August 25, 2014 from 2PM to 4PM and from 6PM to 8PM with Prayers beginning at 7PM at Raymond Funeral Service, P.A. 5635 Washington Avenue La Plata, Maryland 20646.

Mass of Christian Burial beginning at 11AM on Tuesday, August 26, 2014 at St. Ignatius Catholic Church 8855 Chapel Point Road Port Tobacco, MD 20677. Interment will be at Cheltenham Veteran's Cemetery on Wednesday, September 3, 2014 at 10AM.

Memorial contributions may be made to Maverick Boys and Girls Club, 705 Sycamore Drive, Amarillo, Texas 79107. Arrangements provided by Raymond Funeral Service.