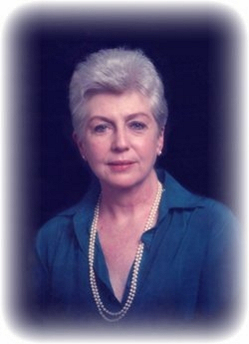 Dorothy Mae Armiger, 88, of Lexington Park, MD died on September 27, 2015 in her home surrounded by her music and her loving family. Born May 14, 1927 in Baltimore, MD, she is the daughter of the late William Fenton Hillyer and Mildred Evelyn Lyman.

Orphaned at an early age Dorothy dedicated herself to raising, single-handedly for the most part, three daughters. Her family was the center of her life and she worked three jobs at one point to provide for them. While her daughters were young, Dorothy always provided a hot, home cooked meal every day. A self-made woman, Dorothy started her full-time working career in banking where she progressed from a teller to bank manager. Dorothy enjoyed reading and had a passion for music.

At age 50 when her children were grown, she embarked on the adventures that she never had time for before. She enrolled in college courses, learned to ski and sail, traveled to Ireland, enjoyed gardening, went on cruises, and introduced her family to the Outer Banks. But family always remained her over-riding passion. She was a talented seamstress and lovingly made many outfits and costumes for her granddaughter as she had for her daughters by necessity.

Even into her senior years, Dorothy enjoyed volunteering her time to charity and her community. She found tremendous joy in aiding the Red Cross, a local daycare, and Town Creek Elementary School, and in taking in rescue animals and caring for wildlife.

Dorothy is survived by her children, Joan Theodore of Winchester, UK, Nancy Theodore of Arlington, VA and Kathie Theodore-Riedel of California, MD; her grandchildren, Christina "Keeney" Riedel-Gabrielle and Matthew Riedel; and her great granddaughters, Isla and Margot Gabrielle. In addition to her parents, she is also preceded in death by her brother, Albert Hillyer.

A private service will be held. Memorial Contributions may be made to Lexington Park Volunteer Rescue Squad, P.O. Box 339, Lexington Park, MD 20653. Arrangements by the Brinsfield Funeral Home, P.A.