Dunkerson, Frank L.
Birth: 1948-10-07 in Fort Smith, Arkansas
Residence: North Beach, Maryland
Death: Thursday, March 21, 2013
Condolences: Click to View or Post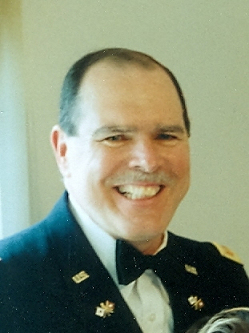 Lieutenant Colonel Frank L. Dunkerson, USA Retired, 64, of North Beach, passed away March 21, 2013 following an extended illness. Frank was born October 7, 1948 in Fort Smith, AK to Edgar and Norma Jean (Hartsfield) Dunkerson.

He attended high school in Hackett, AR and received his Bachelor of Science degree from the University of Arkansas, where he also taught Reserve Officers' Training Corp (ROTC) college programs. Frank obtained his Master's Degree in Software Engineering from Central Michigan University.

Frank served two four-year tours of duty in Vietnam and twenty-three years with the Active Duty Army Reserves in the Chief Information Officer Management staff and received the Legion of Merit. At the time of his death he was a Senior Enterprise Architect with the U.S. Department of State. He was also CIO of Pet Parents Place, LLC.

Frank loved traveling the world with his wife, being an avid pilot of his private plane, driving his boat 'Unchained Melody' on his beloved Chesapeake Bay, jet skiing, and spending time with his family and friends. Frank had an abiding love for the Gospel of Jesus Christ.

He was preceded in death by his father Edgar Dunkerson, infant sister Brenda Kay Dunkerson and brother David Prescott.

Frank is survived by the "love of his life", his wife Connie Lorenz Dunkerson of North Beach; daughters Chelsey Hibbard and husband Aaron of Waldorf and Christin Nash and husband Paul of Fairfax, VA and a grandson Dorian Lorenz Hibbard. He is also survived by his mother Norma Jean and step father Charles Prescott of Caddo Gap, AR; sister Deloris Griffith of Star City, AR; brothers Donald Dunkerson of Glenwood, AR, Wayne Dunkerson of Glenwood, AR, Edward Dunkerson of Fort Smith, AR, Chuck Prescott of Barling, AR, and Steve Prescott of Barling, AR. He is also survived by his furry children that he loved: Shiloh, Simba and Gizmo.

Arrangements provided by Rausch Funeral Home.