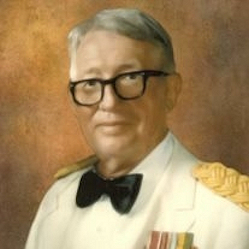 Tut Hendricks passed away peacefully at his home, Lucknow farm, in La Plata, Maryland, surrounded by his family. So fascinated by the story of the boy King Tutankhamun and treasures found he was nicknamed Tut by his family - a name he enjoyed using throughout his life.

Born and raised in Stockton, Missouri, at age 5 he was one of the first in their small town to see his best friend Phil Hoff's baby sister, Shirley, come home from the hospital, not realizing at the time that little Shirley was destined to become the future Mrs. M.E. Hendricks. At age 16, Tut played a trombone solo with little 11-year-old Shirley as his piano accompanist, and from there they went on to the National competition in Topeka, Kansas.

In 1941, upon graduation from High School, Tut attended Southwest Missouri State. He enlisted in the Army as a signalman in 1942 and served in London during "The Blitz" as a roof top watcher during World War II. He returned stateside to enter the United States Military Academy, joining the amazing "Class of 1949". While at West Point, Tut studied military science, math and statistics, played on the Lacrosse team, and marched with the Honor Guard. 1949 was a pivotal year for the young Tut – he was commissioned as a 2nd Lieutenant and on 18 June he married Shirley Anne Hoff. Together they began a career as an Army family, and over the next 20 plus years raised 4 children and traveled throughout the United States with duty stations in Kansas, Georgia, New York, North Carolina, California, the Pentagon and two overseas tours of Italy. Tut also served solo tours in Korea and Viet Nam, earning the distinction of serving his country as a three-war veteran. Tut graduated from the Army's Command and General Staff College and the Italian Army War College, and was awarded the order of merit "Knight of the Italian Republic."

In 1970, Tut and Shirley bought "Lucknow," a tobacco farm in La Plata, Maryland, and in 1973 Tut officially retired from his 30 year career in the U.S. Army to settle in to life in southern Maryland where they raised kids, tobacco, corn, horses, chickens and beef cattle. In 1989, Tut and Shirley retired from farming and joined the cruise brigade – traveling around the world twice (once in each direction) and visiting and entertaining all the friends they acquired over their 60 years of marriage. Tut was an avid gardener, genealogist, stamp and arrowhead collector, historian and has amassed a library of over 4000 volumes.

Tut was preceded in death by his wife, Shirley Anne Hoff Hendricks, his parents, Charles E. "Spiz" Hendricks and Myrtle Bell Johnson, his sisters Sally Hendricks Whittle and Polyanna Johnson, and his brother-in-law Phil Hoff.

He is survived by his children Karen Hendricks of Kansas City, MO, Mary Miller and her husband Archy of La Plata, MD, Guy "Patch" Hendricks and his wife Theresa of La Plata, MD, Jean "Didi" Huber and her husband Charles of La Plata, MD; His brothers, Jimmie Hendricks of San Diego, CA, and Franklin Johnson and his sisters Lana Bough Carter, Carolyn Wright and Roxie Pritchett all of Missouri; his grandchildren Anne Hendricks, Jessie Hendricks, Ricky, Katie, and Julie Huber, Kim Cuellar and her husband Phil, Keith and Holly Sanderson (Tut's "Aide de Camp" in retirement); his great grandchildren Kai Hendricks, Jared and Sierra Sanderson, and Gabrielle, Allison and Dane Cuellar.

Visitation on Saturday, March 22 from 4 to 6P with services at 5:30 at the Raymond Funeral Service, 5635 Washington Ave, La Plata, Md. Additional visitation in Stockton Missouri at Brumback Funeral Home and internment of Tut and Shirley Hendricks in the Stockton cemetery will take place on Saturday, March 29, 2014.

Memorial contributions may be made to Hospice of Charles County, 2505 Davis RD, Waldorf, MD 20603.

Arrangements provided by Raymond Funeral Service.