LeBlanc, Louise Harding
Birth: 1928-11-29
Residence: Lexington Park, Maryland
Death: Monday, November 05, 2012
Laid to Rest: Saturday, November 10, 2012 in the Trinity Memorial Gardens, Waldorf, Maryland
Condolences: Click to View or Post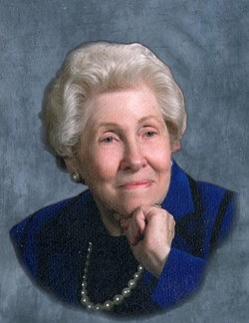 Louise Harding LeBlanc, 83, of Lexington Park, MD died November 5, 2012, after a lengthy illness in Solomons Nursing Home. She was born November 29, 1928, Thanksgiving Day, to the late Frederick Leonard Harding and Lillie Mae (Downs) Harding.

Louise grew up with her father and mother on a modern, working farm in Sandgates. They were one of the only homes in the County that had electricity and plumbing at that time. The owner of the property was Mr. Ohmer, a distinguished man who was the owner of National Cash Register Company of Dayton, Ohio. They had all the modern conveniences of that era.

She graduated from Margaret Brent High School and actually had a scholarship to attend College. She instead took a job at Patuxent River Naval Air Station and went to work for Flight Test. She worked as a recording secretary for the flight plans.

She met her husband by accidentally signing the back of his paycheck. She married the late J. Arthur LeBlanc on June 6, 1954 in Hollywood United Methodist Church, Hollywood, MD.

She became a Realtor and worked for B and B Realty for many years, achieving the title of "Million Dollar Sales Person" for several years. In 1999, she moved to Fernandina Beach, FL where she also worked as a realtor. She returned home to St. Mary's County in August 2010.

Louise is survived by her children, Lenore Blevins (Bob) of California, MD, Terry LeBlanc (Teresa) of Oklahoma City, OK, and John LeBlanc (Ruby) of Jacksonville, FL; ten grandchildren; 15 great-grandchildren; her siblings, Betty Drury of Mechanicsville, MD, Leonard Harding (Margaret Ann) of Ridge, MD, Mary Jane Brookbank (Marcus) of Mechanicsville, MD, Kitty Buss of Catasauqua, PA, and Earl Harding (Ann) of Palm Harbor, FL.

She was preceded in death by her husband and parents.

Family will receive friends for Louise's Life Celebration on Saturday, November 10, 2012, from 9 to 10 AM at the Brinsfield Funeral Home, P.A., 22955 Hollywood Road, Leonardtown, MD 20650. A Funeral Service will be celebrated by Pastor Bruce Wieske of Shepherd of the Bay Lutheran Church at 10 AM. Interment will follow in Trinity Memorial Gardens, Mattawoman Road, Waldorf, MD 20604.

Memorial contributions may be made to Solomon's Island Rescue Squad, P.O. Box 189, Solomons, MD 20688.

Arrangements by the Brinsfield Funeral Home, P.A., Leonardtown, MD.