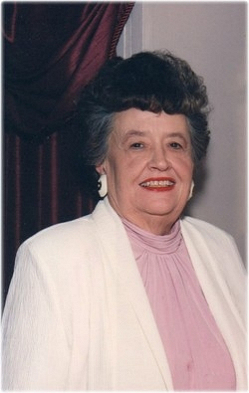 Agnes Lucretia "Cricket" Allen, 83, of Hollywood, MD, formerly of Forestville, MD, died November 22, 2014 at Hospice House of St. Mary's

She was born January 18, 1931 in Washington, DC, to the late Albert Farr and Helen Armiger Farr. She grew up in Anacostia, an historic neighborhood in D.C. I May of 1947 she married her beloved husband, Philip Jackson Allen and eventually settled in Forestville, MD to raise their family. Together they celebrated 26 wonderful years of marriage before his death on February 19, 1973.

Cricket never met anyone without offering a warm smile or a loving hug. She loved people and people loved her from the moment they met her. She lovingly dedicated her life to motherhood, devoting her time to raising her three children and being a wonderful homemaker. She took great pleasure in helping others in her neighborhood. She cherished spending time with her family and grandchildren. She had an enormous, kind, giving heart to not only her family but to everyone. She touched the lives of all that knew her.

She is survived by her children, John P. Allen (Rose) of Waldorf, MD, Dr. David C. Allen (Margie) of Hollywood, MD and Linda J. Church (Jeff) of Friendship, MD, 6 grandchildren and 4 great grandchildren.

Family will receive friends for Cricket's Life Celebration on Sunday, January 18, 2015 from 2 p.m. till 4 p.m. at First Saints Community Church, St. Paul's Leonardtown Campus 22550 Point Lookout Road, Leonardtown, MD. A prayer service will be held at 3 p.m.

In lieu of flowers, contributions may be sent to The Cystic Fibrosis Foundation, 10626 York Rd., Suite A, Cockeysville, MD 21030 or to Hospice House of St. Mary's, Post Office Box 625, Leonardtown, Maryland 20650. Arrangements by the Brinsfield Funeral Home, P.A., Leonardtown, MD.