Caprone, Virginia Elizabeth
Birth: 1922-07-26 in Indiana, Pennsylvania
Residence: Piney Point, Maryland
Death: Thursday, November 07, 2013
Condolences: Click to View or Post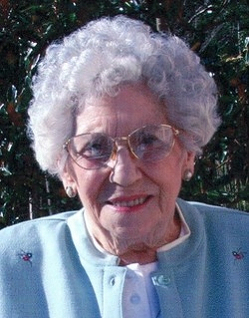 Virginia Elizabeth Caprone of Piney Point, St. George Island, died November 7, 2013, at St. Mary's Nursing and Rehabilitation Center in Leonardtown. She was born in Indiana, Pennsylvania, on July 26, 1922. She was the daughter of the late Ercole and Mary Peppetti.

In addition to her parents she was preceded in death by her husband, Charles J. Caprone in 1980, and her siblings, Louis Peppetti, Joseph Peppetti, and Victoria Mikula.

She lived in Patton, Pennsylvania during her married life, and lived the remainder of her life at her daughter's home in Virginia and Southern Maryland. She accompanied her daughter and family to Naples, Italy where her son-in-law served a three-year tour of duty with the United States Navy. She enjoyed completing puzzles, playing solitaire and yahtzee, watching the barges and boats on the Potomac River, and attending family events and celebrations.

She is survived by her son, John C. Caprone, (Sharon) of Patton, Pennsylvania, her daughter, Mary Jo George and husband, William "Al" George of St. George Island; her grandchildren, Marcie Blevins (Pat McLaughlin) of St. George Island, Maryland; Melanie Blevins (Mark) of Ashburn, Virginia, and Richard George (Elizabeth) of Charleston, South Carolina, and nine great-grandchildren; Taylor Blevins, Luke Blevins, Dillon Blevins, Kylie Blevins, Seth Blevins, Brett Blevins, Joe Blevins, Carter George and Meghan George.

A Mass of Christian Burial will be celebrated by Monsignor Karl Chimiak, at St. George Catholic Church, Valley Lee, Maryland on Saturday, November 16, 2013, at 11:00 a.m.

Memorial contributions may be made to St. George Catholic Church, 19199 St. George Road, Valley Lee, Maryland 20692.

Arrangements provided by Brinsfield Funeral Home, P.A., Leonardtown, Maryland.