Taylor, Clarence Edward
Birth: 1932-02-21 in Park Hall, Maryland
Residence: Dameron, Maryland
Death: Saturday, November 10, 2012
Laid to Rest: Friday, November 16, 2012 in the St. Peter Claver Catholic Church Cemetery, St. Inigoes Maryland
Condolences: Click to View or Post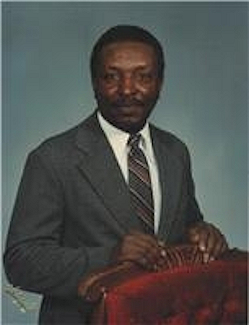 Clarence Edward Taylor, 80, of Dameron, Maryland, passed away on November 10, 2012 at FutureCare Pineview Nursing and Rehabilitation Centre in Clinton, Maryland. Clarence was born on February 21, 1932 in Park Hall, MD, to the late Samuel C. Taylor, Sr. and Mary Luvenia Matthews Taylor.

Clarence graduated from Jarboesville High School and was drafted into the United States Army on November 18, 1952 and served during the Korean War until released from active military service on November 17, 1954, receiving the Korean Service Medal, United Nation Service Medal and the National Defense Service Medal. He was honorably discharged from the United States Army on December 7, 1960. After being released from active military service, Clarence was employed by the Public Works Department, U.S. Naval Air Station, Patuxent River, MD., for 34 years, retiring on February 27, 1987.

Clarence was a member of Zion United Methodist Church until he met the love of his life, Elizabeth Josephine "Betty" Gant, whom he married on February 26, 1955. Clarence was later baptized in the Catholic Faith and was a devoted member until his illness. After 45 years of marriage, he lost that very special person on April 18, 2000. Clarence was a very quiet person. Although Clarence and Betty never had children, they nurtured Judson Mark Barnes, John Stevens, and Cynthia Thomas Webb as their own and also many other children.

Clarence leaves to cherish his memory John Stevens, of Calvert County, MD., Mark Barnes, of Baltimore, MD., Cynthia Thomas Webb, of Temple Hills, MD., and Colbert Barnes, of Lexington Park, MD.; three brothers, Samuel C. Taylor, Jr., of Park Hall, MD., Willie M. Taylor, of Upper Marlboro, MD., and James O. Taylor (Sylvia), of Accokeek, MD.; one sister, Rachel E. Christy (Stanley), of Millersville, MD.; four sisters-in-law, Evelyn Gant Peterson, Hortense Hubbard, Blanche "Dotty" Bettis, of Baltimore, MD., and Dorothy Gant, of Ridge, MD; one brother-in-law, Richard Gant, of Baltimore, MD., and a host of nieces, nephews, cousins and friends.

In addition to his parents and wife, Clarence was preceded in death by four brothers, John Henry, George B., Charles W. and James Hoover Taylor and two sisters, Maggie Taylor Rhodes and Bertha M. Fenwick. "Since we believe that Jesus died and was raised to life again, we also believe that when Jesus comes, God will bring back with Jesus all the Christians who have died." 1 Thessalonians 4:14

The family will receive friends on Friday, November 16, 2012 at 9 am until Mass of Christian Burial at 10 am at St. Peter Claver Catholic Church, 16922 St. Peter Claver Rd., St. Inigoes, MD. Interment to follow in the church cemetery.

Arrangements by Briscoe-Tonic Funeral Home, Mechanicsville, MD.