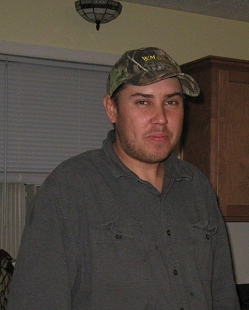 Kevin Todd Orencia, 36 of Mechanicsville, MD passed away unexpectedly on July 25, 2015. He was born on December 3, 1978 in Rockville, MD.

Beloved Son of Teresa Orencia, Mechanicsville, MD and the late Renaldo "Ronnie" Orencia. Grandson of Eddie and the late, Rosalee Reece of Mechanicsville, MD and the late Constantino and Mary Orencia.

Kevin is survived by his Mother, Teresa Orencia, Grandfather, Eddie Reece, daughter Brooke Mathews-Orencia of Hollywood, MD and son Shane Orencia of Mechanicsville, MD. Brother Christopher Orencia of Suwanee, Georgia, Sister Melinda Shakespeare of Harlem, Georgia. Many Aunts and Uncles, Janet Clements (Tony), Timmy Reece, Ralph "Buddy" Reece, Riccardo, Bruce and Vincent Orencia, Maria Windmueller, Melody Farris and many cousins and family members that loved him.

Kevin attended Leonardtown High School. He worked for Beltway Ironworks and was a very talented welder and could make some unique railings. He could do any project and helping his family was a labor of love. Kevin enjoyed the beach, fishing and crabbing but, mostly he loved spending time with his baby boy Shane.

Family will receive friends on Saturday, August 1st at 11:00 with a funeral service at 1:00 at the Arehart-Echols Funeral Home, La Plata, MD.