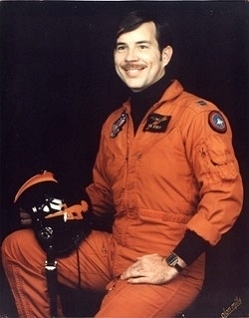 CDR Robert Gene "Prof" Struth, Jr. (USN, Ret.), 61, of Hollywood, MD passed away Monday, June 22, 2015 at University of Maryland Medical Center. He was born on January 20, 1954 in Wichita, KS to Robert Gene Struth and Ronna LaShell Struth of Derby, KS.

Prof earned his Bachelor of Science degree from Massachusetts Institute of Technology (MIT), in Aeronautics and Astronautics, graduating first in his class. He had attained five Master's Degrees in National Security, Defense System Management and Aeronautical Engineering.

He proudly served in the United States Navy from May 1976 to his honorable discharge in October 1997 as a Commander, with over 21 years of dedicated service. He was from a young age passionate about flying, logging in excess of 10,000 flight hours throughout his lifetime in over 150 types of aircraft. Prof flew F-14 Tomcats for the Navy as a Fighter Pilot. In his career he logged over 2000 flight hours in the F-14, and made 399 carrier landings, with 99 of them being at night. He graduated first in his class from primary flight training, and also graduated from the Naval Fighter Weapons School, "Top Gun." He later participated in the advisement team for the film Top Gun. At one point he was also a Mission Specialist candidate on the NASA Space Shuttle program.

Prof was also selected for and graduated from the United States Naval Test Pilot School. He held the unique distinction of being "the first and last to land a fixed wing aircraft at Camp David" in an ultralight aircraft during the Reagan administration. Among other posts, he participated in cruises with the VF-114 "Fighting Aardvarks" Squadron, performed flight tests at the Pacific Missile Test Center at Point Mugu, CA, was Deputy Chief Test Pilot on the F-14D Super Tomcat program in Calverton, NY, and later held a command with the PMA(F)-224 detachment of NADEP in Norfolk, VA.

After retirement he started a career working for multiple government contractors. From 1997 to 2006 he was employed by the Boeing Company as a Senior Systems Engineering Manager/Program Manager in Seattle, WA, Aurora, CO, McLean, VA, Patuxent River, MD, and Wichita, KS. From 2006 to 2008 he was employed by Rockwell/Collins/Jacob Technologies/Planned Systems International as a Senior Systems Engineer/Program Manager in Cedar Rapids, IA, Tampa, FL and Alexandria, VA. He was then employed by Booz Allen Hamilton as an Associate/Job Manager in Arlington, VA and Lexington Park, MD. Most recently he was employed by RED Inc., in Lexington Park, MD as a Lead Project Engineer. He was known for being very helpful and very kind to all his co-workers. He went out of his way to do the best job possible and earned high acclaim for his ability to execute above and beyond, and provide the highest level of leadership to his teams, earning many honors and awards in the process.

On September 10, 2005, Prof married his beloved wife, Oksana V. Struth at the Naval Chapel at Patuxent River Naval Air Station. Together they celebrated nearly ten wonderful years of marriage.

Prof owned a Christen Eagle Aerobatic Biplane and wanted to share his love of flying with anyone that was interested. Earlier in life he enjoyed motorcycle racing, played football in high school, and throughout his life enjoyed challenging others in racquetball. Prof had a competitive nature, and always strived to do his best.

He shared his love of flying with his son "Bobby", taking him flying on any weekend he could, and flying across the country on several occasions with him in small airplanes. He was an avid reader, and loved history. His inspiration was Charles Lindbergh, whom he had an extensive collection of books and memorabilia of. He also had an extensive collection of model aircraft which he enjoyed.

He has several publications, including "Joint Strike Fighter, the Flagship Program for Acquisition Reform (1999), "Global Communications, Navigation, and Surveillance System" (2003) and "GCNSS II," (2004).

Prof had a charitable nature and made regular contributions to such organizations as the MIT Alumni Association, the Smithsonian Institute, and Sotterly Plantation near Hollywood, MD. He is a member of the Society of Flight Test Engineers (life), American Institute of Aeronautics and Astronautics (senior member), International Council of Systems Engineering (life, published a Council paper), Association of Naval Aviation (life), U.S. Naval Institute (life), Tau Beta Pi (life, national engineering honor society), Naval War College (life). He also had life memberships in many civilian aviation organizations including, the Aircraft Owners and Pilots Association (AOPA), Experimental Aircraft Association (EAA).

In addition to his parents and wife, Robert is survived by his son, Robert Gene Struth III with his wife Kristen of Ashburn, VA; his sister, Kathryn Speck, and his extended family and friends. He is preceded in death by his first wife, Donna Struth (1988).

Family will receive friends on Wednesday, July 1, 2015 from 5 to 8 p.m., with a prayer service celebrated by Reverend Joe Orlando at 7 p.m., at Brinsfield Funeral Home, P.A., 22955 Hollywood Road, Leonardtown, MD 20650. Interment will be held at a later date at Arlington National Cemetery.

In lieu of flowers memorial contributions may be made to the Wounded Warriors Project, P.O. Box 758517, Topeka, KS, 66675, the American Red Cross, St. Mary's Chapter, P.O. Box 387, Leonardtown, MD 20650, and The American Liver Foundation, 75 Maiden Lane, Suite 603, New York, NY 10038. Arrangements by the Brinsfield Funeral Home, P.A.