Miedzinski, Phyllis Elinor
Birth: 1950-02-02
Residence: Leonardtown, Maryland
Death: Thursday, May 01, 2014
Condolences: Click to View or Post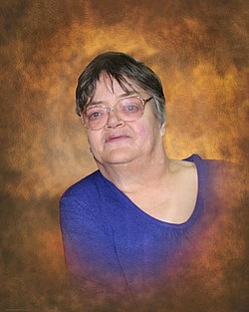 Phyllis Elinor Miedzinski, 64, of Leonardtown, MD, passed away on May 1, 2014 at Hospice of St Mary's. Phyllis was born February 2, 1950, the daughter of the late Sheriff Robert Miedzinski and the late Mary Lillian Hayden Miedzinski.

Phyllis grew up in Leonardtown and attended Father Andrew White School through the eighth grade - in the care of her parents, her grandmother, Maggie Hayden, and great uncle, John Abell. She grew to adulthood with limited abilities, but she had many talents and hobbies – and all who know her remember her potholders.

She was great with numbers and names and enjoyed crossword and word puzzles, board and card games, bingo and carnivals. After the death of her parents she lived in a group home setting - her last residence was in Hollywood, MD. She was a very eager participant in the planned activities for the residents of her group home.

Phyllis was preceded in death by her brothers: Robert Leonard Miedzinski, William Benedict Miedzinski and Charles Vernon Miedzinski and her sister: Roberta Ann Dooley.

Surviving her are her brother: James Francis Miedzinski; sisters: Mary Lillian "Pritzi" Klear Ely (Ron), Jane Marie Bussler (Roger), Ruth M. "Dolly" Abell (David) and many nieces and nephews.

Family will receive friends for Phyllis' Celebration of Life on Monday, May 5, 2014 from 5:00 P.M. to 8:00 P.M. - with prayers at 7:00 P.M. recited by Reverend David Beaubien – at Mattingley-Gardiner Funeral Home. The Mass of Christian Burial will be celebrated at St. Aloysius Gonzaga Catholic Church in Leonardtown, MD with Reverend David Beaubien officiating. Interment will follow at St. John Francis Regis Catholic Church Cemetery in Hollywood, MD. Pallbearers are: David Miedzinski, Larry Miedzinski, Wayne Miedzinski, Kerry Klear, Brad Bussler and Bruce Thomas.

Memorial contributions may be made to: Hospice of St. Mary's, P.O. Box 625, Leonardtown, MD 20650 and/or Leonardtown Volunteer Fire Department, P.O. Box 50, Leonardtown, MD 20650.

Arrangements provided by Mattingley-Gardiner Funeral Home, Leonardtown, MD.