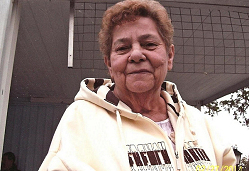 Donna Mae Brady, 67, of Leesburg, FL formerly of St. Leonard, MD passed away on December 28, 2014 in Orlando, Florida. Donna was born on August 26, 1947 in Worcester, Massachusetts.

She was preceded in death by her father Francis A. Eagleton, Sr. and mother, Cindy Eagleton and two sisters: Ann Toscano and Kathleen Eagleton.

Donna is survived by her partner, R. Herbert Simmons, four children, Stephen D. Brady, John F. Brady and wife Bridget Brady, Marsha Heath and husband Ronald L. Heath, Jr. and James E. Brady, Jr. Donna was also blessed with eight grandchildren, Ryan Brady, Jessica Brady, Timothy Brady, Kristin Brady, Ronald L. Heath III, Kyle Brady, Tony Brady and Ellie Heath, and three great-grandchildren Thomas Jenkins, Ryleigh McLaughlin and Haley Brady.

Donna was a loving companion, mother, grandmother, and friend. She will be sorely missed.

Arrangements provided by Rausch Funeral Home.