Hepp, Roger William
Birth: 1944-01-19 in Port Townsend, Washington
Residence: Lexington Park, Maryland
Death: Tuesday, December 17, 2013
Condolences: Click to View or Post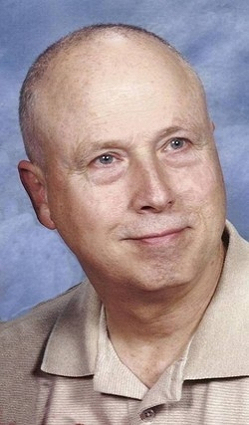 Roger William Hepp, 69, of Lexington Park, MD died December 17, 2013, at Hospice House of St. Mary's, Callaway, MD from a rare brain disease called Creutzfeldt-Jakob Disease (CJD).

Roger was born on January 19, 1944, in Port Townsend, WA where his father was stationed during WWII. When he was about three years old the family moved back home to Belleville, IL.

From 1965 to 1972 Roger was in the US Army Reserve where he performed helicopter maintenance. During this period, he maintained and piloted his private aircraft as well.

On August 28, 1968, Roger went to work for McDonnell Douglas Aircraft in St. Louis, MO. In November of 1978 Roger came to Pax River, MD on the F-18A EMD program. It was here that he met and married his wife Gail on July 17, 1982. By 1988 the test program was coming to an end and the Hepp's were sent back to St. Louis on a new project. In November 1995 a new F-18E/F program was starting up and the Hepp's were once again sent back to Pax River. Roger did Tech Writing and Data Management for the F-18E/F program. He loved working on the airplanes. On August 28, 1998 Roger retired from McDonnell Douglas/Boeing after 30 years.

Roger was a mentor and father figure to many of the young men that worked around him. They were always coming to him for some kind of advice and he was more then willing to help them in any way that he could.

Roger loved anything with a motor, airplanes, race cars, motorcycles, boats. He knew a lot about engines from working on aircraft and applied this knowledge to race cars. He worked with many race car teams to help them make their cars go faster and win more races. In the early 1980's he met John Parlett and started helping him by writing computer race programs for Comutech. That meeting developed into a 30 year friendship and mutual love of racing.

In 2000 he met Rusty Bryan and started building a friendship by helping rebuild, tune, etc. motorcycles and cars with him. Wherever he saw an engine building shop he was there to see if he could be of some service or help. That was his biggest hobby. He loved making things go faster.

Surviving is his wife Gail Louden Hepp of Lexington Park, MD; two sons, Marc Hepp, of Alabama, Eric Hepp, of Iowa; granddaughter, Jessica Anderson (Anthony), great-granddaughter, Alora Anderson, all of Leonardtown, MD; brother, Randy (Mary Lou), of Valley Lee. Also surviving are many nieces and nephews, great-nieces & great-nephews.

Roger was preceded in death by his parents Kenneth and Melba Rogers Hepp.

Following Mr. Hepp's wishes, his body was donated to medical research.

A memorial service celebrating his life will be held on December 30, 2013 at 11:00 A.M. at Hollywood United Methodist Church, 24422 Mervell Dean Rd, Hollywood, MD 20636. Interment will be private.

Memorial donations may be made in his memory to Hospice of St. Mary's, P.O. Box 625, Leonardtown, Maryland 20650 or National Prion Disease Pathology Surveillance Center Institute of Pathology, Case Western Reserve University, 2085 Adelbert Road, Room 418, Cleveland, Ohio 44106-4907.

Arrangements by the Brinsfield Funeral Home, P.A., Leonardtown, MD.