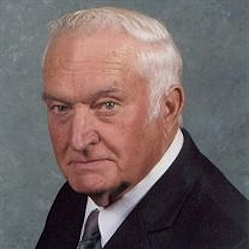 Robert Howard Coombs, 77, of Pomfret, Maryland passed away December 7, 2014 surrounded by his family, at University of Maryland Charles Regional Medical Center, La Plata, Md.

Howard was the son of the late Joseph Edward Coombs and Marion Elizabeth (Winkler) Coombs. He was born at home on June 17th 1937, in Pomfret, Md. on a small tobacco farm as number seven of 12 children.

He was preceded in death by three brothers; Joseph Chester, James Walter, Michael Glenn and three sisters; Frances Cecilia Austin, Emily Elizabeth McKenzie and Eleanor Bernice Pickeral. He leaves two brothers, Thomas Everett and Reginald Xavier as well as three sisters; Mary Ruth Tormey, Marion Rebecca Winkler and Rachel Angela Cutlip.

Howard leaves behind his loving wife of 55 years, Mary Jean "Huntt" Coombs, 3 sons; Howard Jerome, Jeffrey Allen and Daron Edward and 2 daughters; Sheila Faye (Windsor) and Pamela Sue (Coron), 10 grandchildren and one great grandchild.

He was raised and spent his entire life in Pomfret, Md where he worked as a Brick Mason and Farmer for most of his life and in later years as a maintenance handyman for Baldus Real Estate in La Plata. He was known for his hard work and service to others. He loved farming, gardening, hunting, fishing and spending time with his family and friends.

Viewing will be held at Raymond's funeral home, 5630 Washington Avenue, La Plata, MD 20646 on December 14th, 2014 from 2-4pm and 6-8pm with a prayer service at 7pm. A Mass of Christian burial will begin at 11:00 on Monday, December 15th at St. Josephs Catholic Church, 4590 St. Josephs Way, Pomfret, Md. Preceded by a viewing period from 10:00-11:00 at the church. Arrangements provided by Raymond Funeral Service.