Brown, Vivian Sarah
Birth: 1932-09-23 in Huntingtown, Maryland
Residence: Huntingtown, Maryland
Death: Sunday, December 08, 2013
Laid to Rest: Saturday, December 14, 2013 in the Patuxent UM Church Cemetery, Huntingtown, Maryland
Condolences: Click to View or Post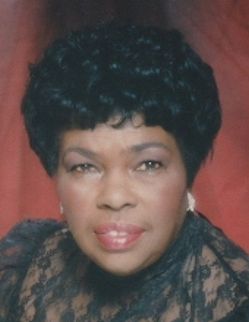 Vivian Sarah Brown known as "VivMa", was born to the late Houston and Magnolia Jones, on September 23, 1932, in Huntingtown, Maryland, where she resided all of her life.

Vivian received her education in Calvert County Public Schools; she graduated from W. S. Brooks High School. She began her career working as a bus driver and a Instructional Assistant for Calvert County Public Schools and as a bank teller for Maryland National Bank. After completing these jobs she began her next career as a housing counselor; she advanced to the position of Housing Counseling Supervisor and eventually became Deputy Director of the Housing Division, where she retired after 18 years.

Vivian loved all seasons of the year; she would do a lot of the gardening at home and at the church. She loved to decorate her home for all seasons, but especially during Christmas and Easter time. Her hobbies included loving God, cooking, eating, shopping and spending weekends with her children. She was known for her famous "Sock-It -To-Me Cake". Baking was a stress reliever for her; she loved it.

She later met and married the love of her life William McKinley "Chick" Brown on October 29, 1953. From that union there were four children.

She loved God and helping her fellow man. Her motto, was "If I can help somebody as I travel along the way, then my living will not be in vain" and, she lived that life. She received her Christian nurturing at an early age, at Plum Point Church. She continued her nurturing after her union to Chick at Patuxent Church. She was a loyal member and served in many capacities, including the United Methodist Women, Senior Choir, Administrative Council, Kitchen Committee, Homecoming Chair Person and the gardener for her church. As an extension of her Christian service, she was a Notary Public serving the church and the community.

Vivian was preceded in death by: her parents, Houston and Magnolia Jones; Stepfather, George Briscoe; Sister, Dorothy Jones; Brother, Sydney Jones and daughter-in-law, Hattie Brown.

Vivian leaves to mourn and cherish her memory: her loving children, William "Michael" (Robin), Larry (Lynne), Alma (Oliver), and Rodney (Ann.); One granddaughter, Kyrstin (Wayne); five grandsons, Jermaine, Dion (Tamara), Nicholas, Jereme, and Kris; Seven great granddaughters, Tiaria, Kiara, Kalia, Eden, Johanna, Angel, and Kayla; Seven great grandsons, Marcus, Dion Jr., Nick Jr., Devon, Noah, Jonah, and Kris Jr.; One brother-in-law, Joe Brown (Glenda); four sisters-in-law, Ethel (Sydney deceased), Irene (James deceased), Kizzie and Willie Mae (Irving); Four brothers, Vernon Sr., (Sylvia), George (Clara), Carroll (Gloria), and Leslie (Marie deceased); One adopted daughter, Brenda Savoy; One adopted son, Melvin Johnson; One goddaughter, Navonne Coates; Special friends, Delores Howe, Thelma Johnson, Ruby and Zara Jones and The Thomas Family. Vivian had a host of nephews, nieces, relatives, and community of neighbors, and friends who loved her dearly. There are many more, just too numerous to name.

Arrangements provided by Sewell Funeral Home.