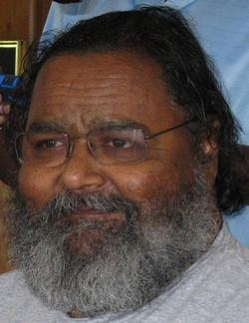 Don Everett Simmons, second son of the late Francis and Fern Simmons entered this life on June 27, 1953 in Washington, DC and found eternal peace on Saturday, March 29, 2014.

Don was raised in Marbury, MD and was educated through the Charles County School System, graduating from Lackey Senior High School in 1971. He graduated from the Ohio Institute of Technology in Columbus, OH in 1973.

Don was preceded in death by his older brother Burleigh(Burl) 6 months prior.

He leaves to cherish his memory; his loving and devoted wife Tracy, their son Tevin, brothers; Garry and Chris Simmons, sister, Tina Ball, Nephews; LeVal(Tanja) Brown, Kyle and Christopher Simmons, niece Jasmyn Simmons, great niece Kynball Brown, mother-in-law Agnes Wood, sister-in-laws; Gloria Simmons, Pamela Simmons and Joanne Simmons, brother-in-laws; Gordon Wood and Fred Ball, like brothers; James "Mouse" Montgomery, George Brown, M. Willie "Doc" Jones, Perry Taylor, Jerry Waring and Reggie Washington, extremely dear friends, Mike and Ericka Young, Luis Marrero Gonzalez and Odalys Masa Flores along with a host of other family and friends.

The family greeting will be held from 10am until service time 11am on Friday, April 4th in the Chapel of Thornton Funeral Home, P.A., 3439 Livingston Road, Indian Head, MD 20640. Interment Heritage Memorial Cemetery, Waldorf, MD.

We ask that everyone dress in jeans or comfy casual clothing to honor Don.

Arrangements provided by Thornton Funeral Home.