Roberts, Anne Keys
Birth: 1918-03-14
Residence: Waldorf, Maryland
Death: Tuesday, April 02, 2013
Laid to Rest: Thursday, April 11, 2013 in the Maryland Veterans Cemetery, Cheltenham, Maryland
Condolences: Click to View or Post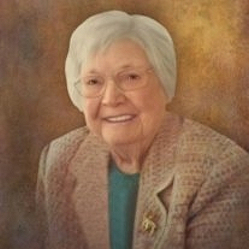 Anne Keys Roberts of Waldorf, MD died on Tuesday, April 2, 2013 at Genesis Waldorf Center. She was 95 years old.

Mrs. Roberts was a Sales Manager at retail stores for 25 years and a member of First Baptist Church of Waldorf. She was also a member of the Waldorf Homemakers Club. She enjoyed doing art at the Clark Senior Center where she won numerous awards. She and her husband ran the Roberts Greenhouse in Waldorf, MD for many years.

She was the daughter of the late Sylvester Corn and the late Nora Gilbert Corn. She was also predeceased by her husbands, Harry Keys and Clarence Roberts, three late brothers and six late sisters.

She is survived by two sons, William C. Keys and his wife Linda of Madison, WI and Donald E. Keys and his wife Cindy of Waldorf, MD. She is also survived by two grandchildren, Amy and Eric Keys, four great grandchildren, Miles, Charles, Delilah, and Ronan, and numerous nieces and nephews.

The family wishes to thank the staff at Genesis Waldorf Center for their dedicated and caring support throughout her stay.

Visitation on Wednesday, April 10, 2013 from 2-4PM and 6-8PM at Raymond Funeral Chapel, 5635 Washington Avenue, La Plata, MD 20646. Funeral Service on Thursday, April 11, 2013 at 10AM at First Baptist Church of Waldorf. Interment on Tuesday, April 16, 2013 at 10AM at MD Veterans Cemetery in Cheltenham, MD.

Memorial contributions may be made to First Baptist Church of Waldorf.

Arrangements provided by Raymond Funeral Service.