Hooper, Gene Owen
Birth: 1941-09-11 in Bowens, Maryland
Residence: Prince Frederick, Maryland
Death: Thursday, July 25, 2013
Condolences: Click to View or Post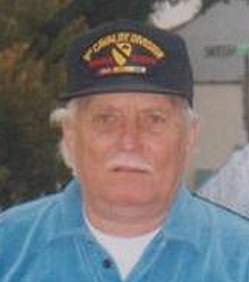 Gene O. Hooper, "Stumper", 71, of Prince Frederick, Maryland passed away on July 25, 2013 in Prince Frederick, Maryland. He was born on September 11, 1941 in Bowens, Maryland to the late John and Leila Buck Hooper.

He is preceded in death by his siblings, Leroy Hooper, John Hooper, and Doris Quade.

Stumper worked as the Service Manager at Dorsey Gray Ford in Prince Frederick for many years.

He liked to work in his garden, and drive his tractors. He was an animal lover, having several dogs, but his special pet was "Mille", his African Gray parrot whom he has had since she was born.

Stumper is survived by his wife, Anita K. Hooper, a daughter, Carla G. Hooper and her fiancé, Jeff Chambers, all of Prince Frederick, MD. Brother of Ronnie Hooper and his wife Carol of Benedict, Md., he is also survived by his Uncle, Robert Buck of Benedict, MD., and many nieces and nephews.

The family will receive friends on Wednesday July 31, 2013, fro 11- 1 PM at the Rausch Funeral Home, 4405 Broomes Island Road, Port Republic, MD where services will follow at 1 PM. Interment in Central Cemetery, Barstow, MD.

Memorial contributions may be made to CAWL.

Arrangements provided by Rausch Funeral Home.