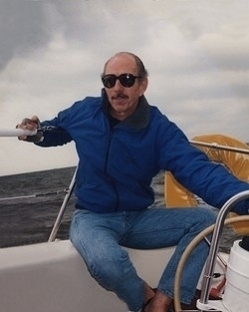 SCPO Ronald Joseph Ryland, USN (Ret.), 78, of Lexington Park, MD passed away on Thursday, September 24, 2015 at Hospice House of St. Mary's in Callaway, MD surrounded by his loving family and dear friends. He was born on February 19, 1937 in Rockville, IN to the late Joseph B. Ryland and Normal L. Watson.

In September 1955, Ron proudly enlisted in the United States Navy in Danville, IL. He completed Electricians Mate Class A School in March 1956, Submarine School in June 1956 and Electricians Class B School in November 1960. He earned his Associates Degree in July 1970. During his service, he served aboard the USS Grayback, USS Silversides, USS George Bancroft, USS Narwhal, USS Cabezon, USS Hawkbill, and the USS R. B. Russell. In September 1975, he retired as Senior Chief Petty Officer, with 20 years of dedication to the Silent Service. He began his second career in 1976 at Potomac Electric Company, where he worked full time until retiring in 1992.

On March 5, 1994 Ron married his beloved wife, Judith Clare Wright. Together they celebrated over 21 wonderful years of marriage.

In addition to his beloved wife, Judith, he is also survived by his children, Connie Knautz (Kyle) of Fulton, IL, Michael Ryland (Cindy) of Clinton, IA, Jeff Ryland of Fulton, IL, Ray L. Starwalt (Beth) of Puyallup, WA, Lisa MacLeod (Paul) of Deale, MD, and David Lanham (Kathy) of Prince Frederick, MD, 16 Grandchildren and 12 Great Grandchildren. He is preceded in death by his Sister, Brenda Lee Flynn.

Member Organizations: United States Submarine Vets (USSVI), TriState Base; Fleet Reservation Ass. (FRA); American Legion, Cayuga, Indiana; Disabled American Veterans; Holland Club Life Member; U.S. Merchant Marine Officer; and Past Commodore Corinthian Yacht Club, Ridge, Maryland.

Memorial Contributions may be made in Memory of Ronald J. Ryland, ICCS(SS), USN (Ret.), Charitable Foundation USSVI, 3100 Bucklin Hill Road, P.O. Box 3870, Silverdale, WA 98383. Arrangements by the Brinsfield Funeral Home, P.A.