Linn, Helen Frances
Birth: 1920-01-07 in Mecklenburg County, North Carolina
Residence: Prince Frederick, Maryland
Death: Saturday, August 02, 2014
Condolences: Click to View or Post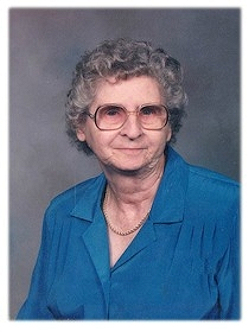 Helen Frances Linn, 94, of Prince Frederick, MD died in her home on August 2, 2014. She was born in Mecklenburg County, NC to the late Arthur Richardson and Fannie Carroll Holmes. She graduated from Hanover High School in Wilmington, NC and entered a nursing program through Roanoke Hospital in Virginia.

At the USO, she met Oscar David Linn and they married on September 30, 1946. Helen accompanied Oscar, who was in the Air Force, to North Carolina, Florida, Texas, New Mexico and Japan before they settled in Maryland to raise their family of four children.

Helen worked as a nurse at Prince George's Hospital and Greater Southeast Hospital (when it was known as Cafritz Hospital). She took a part-time job as a cashier with the Hecht Company, a store she frequented long after she was no longer an employee.

She enjoyed several hobbies including bowling, biking and bird watching, with family time always being a priority.

Helen is survived by her sons, Orie Oscar Linn, Sr. and his wife Susan of Wilmington, NC and James Arthur Linn and his significant other, Cheryl Tice of Dover, DE; daughter, Frances Donna Andujar and her husband Reinaldo of Prince Frederick, MD; brother, David Holmes of South Carolina; six grandchildren, Orie Linn, Jr., John Frederick Linn, Jennifer Smith, Laura Sacker, Robert Lee Phillips, III and Timothy Linn and seven great-grandchildren, KateLinn Smith, MaKenzie Smith, Justin "Mikey" Sacker, Camden Sacker, Julianna Sacker, Talon Linn and Maryn Linn.

Her husband, Oscar, son, John, brothers, William and Richard Holmes and sister, Dorothy Holmes predeceased her.

In gratitude for the care that Helen received, memorial contributions may be made to Calvert Hospice, PO Box 838, Prince Frederick, MD 20678.

Arrangements provided by Raymond Wood Funeral Home.